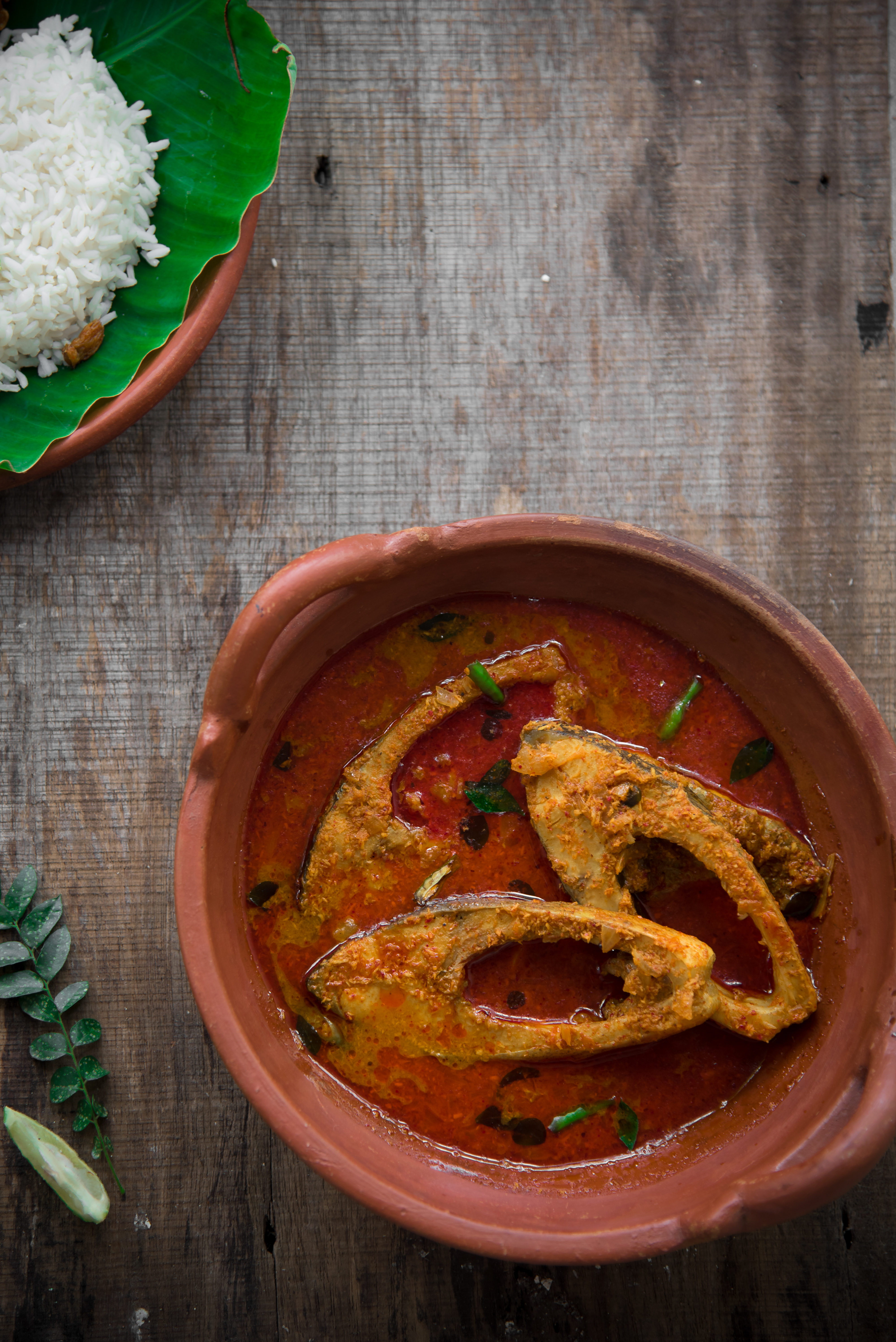 Mangalore being a coastal town, gets a bountiful catch of sea food which is then distributed across the states. Like any other city on the coast, it also has its own unique fish recipe. This fish curry I made using the Kundapur masala which I had made earlier  . The addition of grated coconut in the paste beautifully balances the  the spiciness that comes from the chilies  and goes well with boiled white rice. I'm sure you would just love this typical mangalore style fish curry and would want to make it again. This curry is my way of understanding the #flavorsofregionalcooking which I am currently doing along with my friend Preethi covering the state of Karnataka.

You can check other recipes from Mangalore such as Mangalore Buns or 'Banana Buns'  , Kori Gassi(Mangalorean chicken curry ) to know more about the cuisine from the area.For this regional cooking Preethi has made hulled millet Guliappa, a famous breakfast recipe from Udupi. Do visit her page to have access to this beautiful recipe.
The star ingredient of this Fish Curry recipe is the Kundapur masala powder made with Byadagi chillies. The flavour and colour the chillies impart can be seen from the curry itself.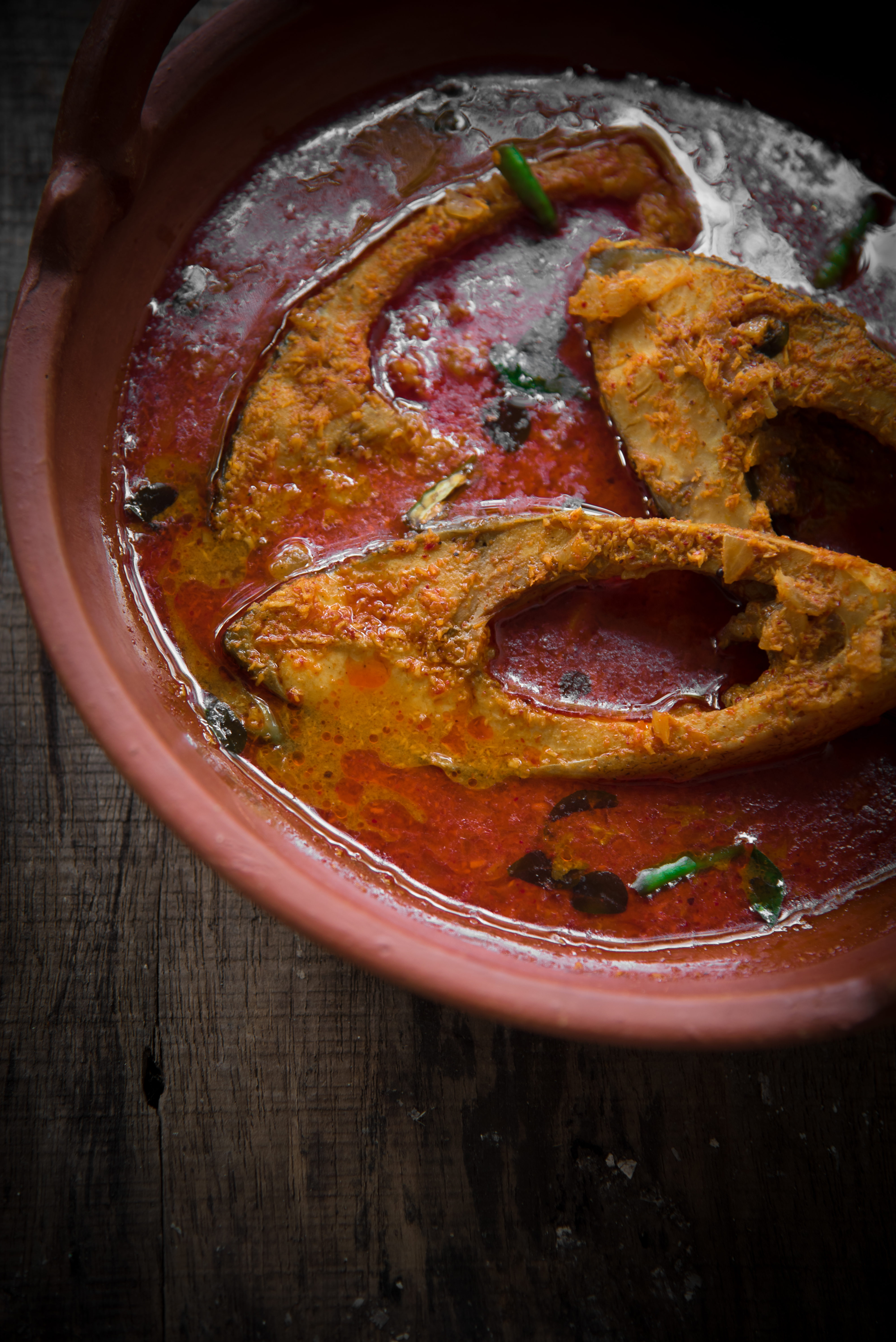 Mangalorean Fish Curry Recipe
500gm black pomfret (or any sea fish like white pomfret, Mackerel or lady fish)
1 tsp salt
1tsp turmeric powder
3 green chilli, slit
1 lemon-sized ball of tamarind
1onion, (1/4th for the masala and 3/4th for the curry)
4 tbsp Kundapur masala
½ cup coconut, grated
4 to 5 garlic cloves
1 tsp chopped ginger
¼ tsp mustard seeds
A sprig of curry leaves
Water for cooking
Method
Marinate the fish in a bit of salt and turmeric and keep aside for 10 minutes.
Put the tamarind in a little warm water and then squeeze out the pulp. Set aside.
Make a fine paste of ¼ th of a large onion, half cup coconut, tamarind water and 4 tbsp of kundapur masala.
Heat the oil in a pan. Add in the mustard seeds and let them crackle. Then add in the curry leaves and the chopped onion, Cook till the onion turns translucent and then add in the spice paste, and a little more water and cook till it comes to a boil.
Add in the fish and cook for another 5 minutes. Check the seasoning and take off the heat and serve.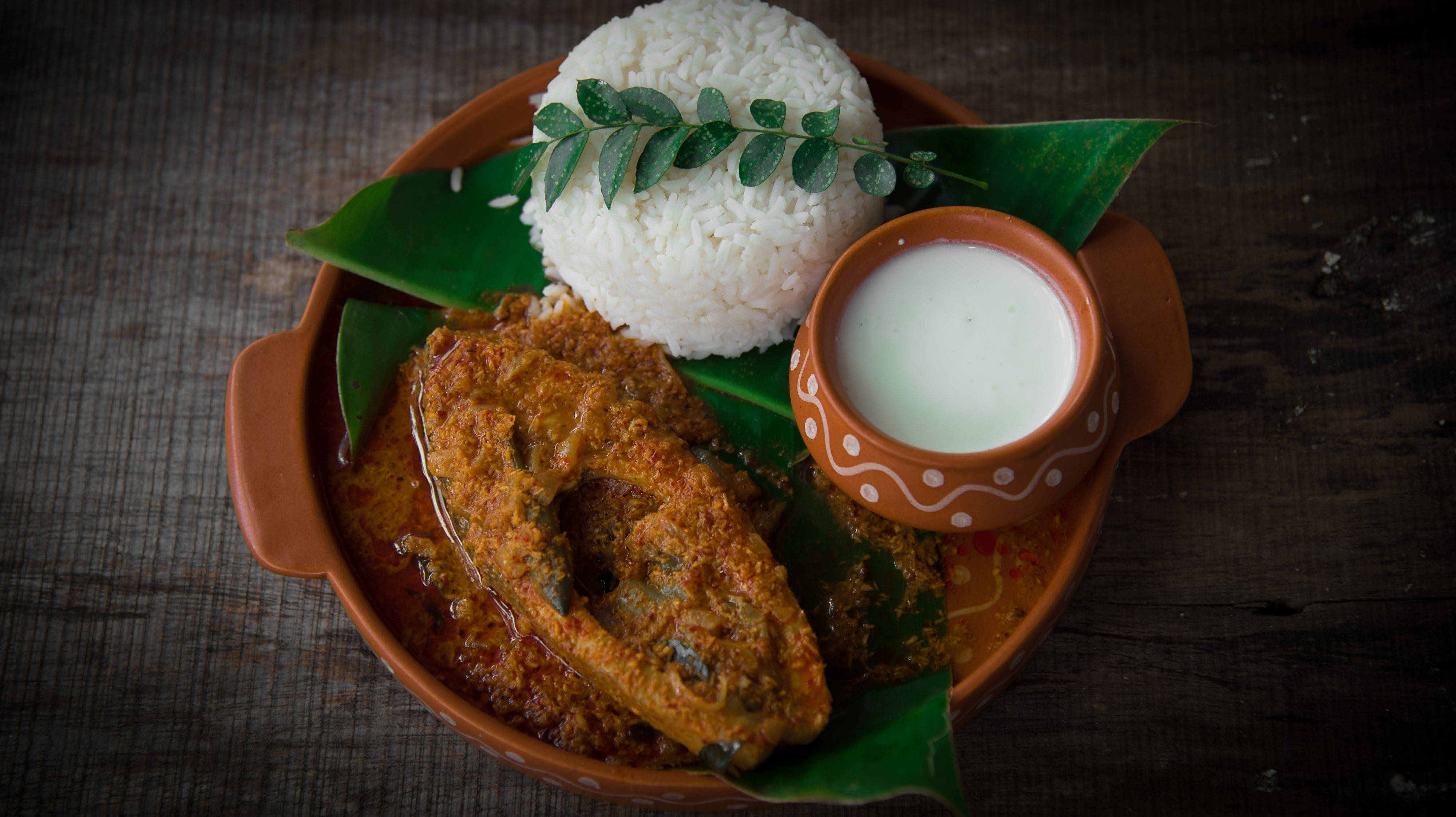 (Visited 29 times, 1 visits today)