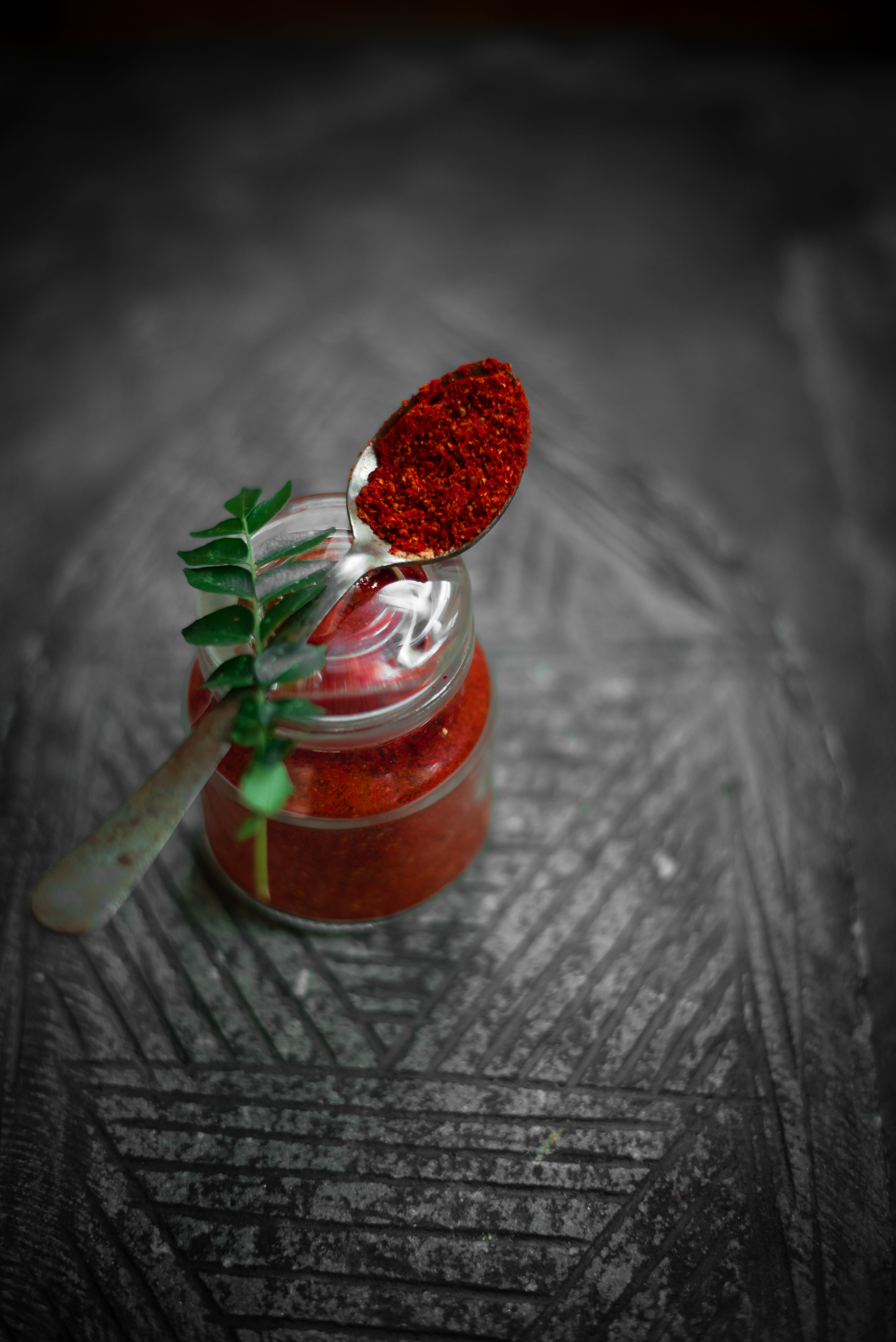 What is Kundapur Masala:
Kundapur also known as Kundapura, lies approximately 100km away from the beautiful coastal city of Mangalore in Karnataka, India from where this recipe has originated. Mangalorean cuisine is the conglomeration of cuisines of different ethinic communities such as Bunts, Billavas, Goud Saraswat Bramhins, Mangalorean Catholics,Mogaveeras and Bearys. This spice mix known as Kundapur Masala or Kundapur Taal Masala Powder is said to have originated from the Bunts community.
How to make Kundapur masala powder:
Kundapur Masala Powder is a perfect balance of spices like coriander seeds, fenugreek seeds, peppercorns, cumin seeds, dry red chillies and dehydrated garlic that creates the right flavor balance in the dish that you use. This can be used for adding flavor and balance to the everyday dish. This powder can be stored in an air tight container for later use. This is a very versatile blend of spices that lifts any dish in terms of flavour and aroma. It is something like the Bafat masala powder used by
the Catholic community of Mangalore.
When I had started blogging, I came in contact with many bloggers and some of them have still part of my everyday life and Preethi who blogs at Preethis Cuisine is one among them. Both of us are full time working professionals and time to do regular blogging is a major constraint for both of us. Despite this we try to do blogging during holidays to keep alive our passion for cooking and learning new recipes.
During our one such conversation we found the only way to be regular in blogging will be to explore various cuisines atleast once a month and thus this concept of exploring #flavors of regional cooking came into our mind. This is an open concept where we will pick up one State a month and learn its spice blend and certain traditional recipes and share it in our blog.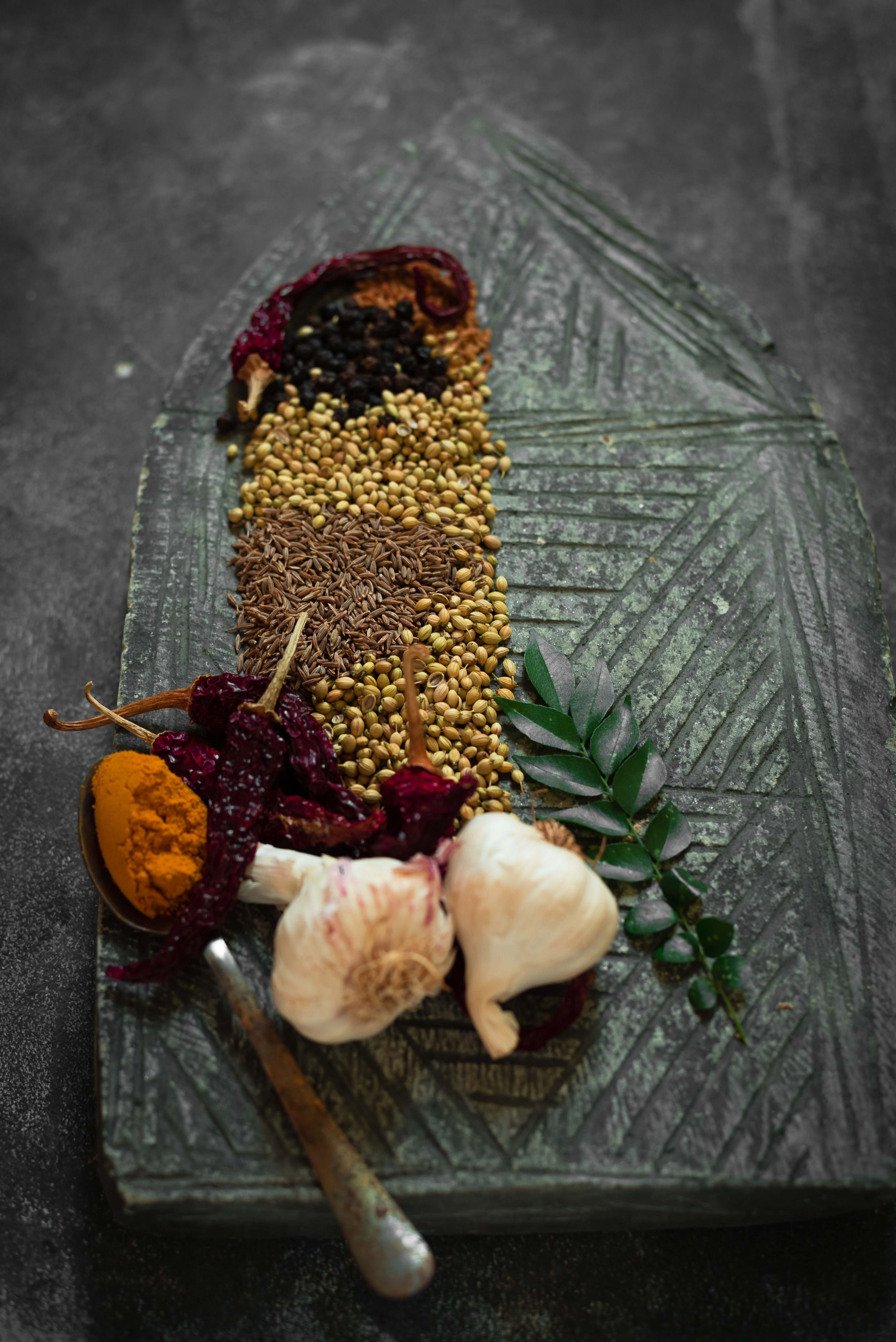 Thus the first in this series is the cuisine from the state of KARNATAKA, which has a melange of influence of Kerala in the South and Maharashtra in the north, along with its own rich gastronomic history.
Each region of Karnataka has its own specialty of cuisine which are mainly – North Karnataka cuisine, South Karnataka cuisine, Kodagu cuisine, Udupi cuisine, Mangalorean cuisine, North Canara and Navayath cuisine.
Compared to other South Indian states , the spice level of Karnataka's cuisine is one of the mildest because of the use of palm jaggery in their cuisine, with the exception of North Karnataka cuisine, which is a bit spicy.
Most of the desserts are non-dairy products and sweetened with jaggery.
In North Karnataka , Rice and sorghum are the staples food of this region, whereas South Karnataka cuisine is dominated by steamed rice and finger millet. The Coastal Mangalorean cuisine uses Curry leaves and coconut, along with local spices in their dishes. The famous local dishes include Kori Gassi, Neer dosa, Kori Rotti, Mangalore Buns to name a few. The Kodagu cuisine consists of spicy curries either from meat, chicken or pork and the core ingredient that adds the tanginess to their dish. is the kachampuli (vinegar) ,known as Kodampuli/Kudampuli (in Kerala) and Panapuli (in Coorg). The Udupi cuisine consists of mainly vegetarian food that makes use of jaggery, rice and coconut.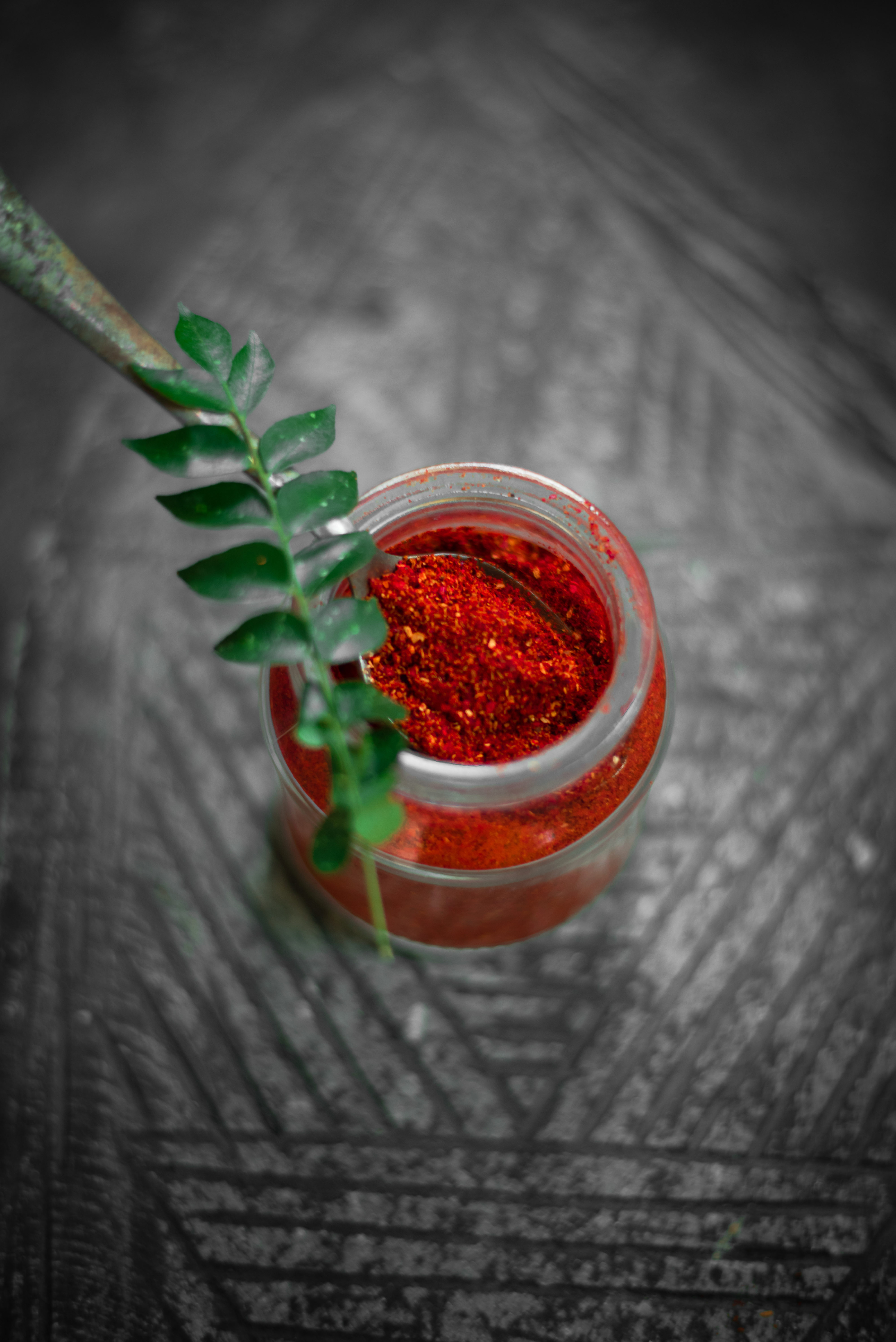 Coming back to this recipe of the Kundapur powder, which is a family recipe from one of my follower Anupama Shenoy who happens to be a true blue Mangolre girl. I have made this powder as per my requirement and if you wish to make a larger quantity you may have to increase the quantity.
This recipe calls for dehydrated garlic cloves( by roasting the unpeeled garlic cloves in a pan on medium to low heat until crisp ) and if you donot have access to it, then you can use garlic powder also. N

Ingredients:
8 to 10 byadgi chilis ( I use half quantity of Kashmiri red chili )
1 tablespoons coriander seeds
1 tsp cumin seeds
1/2 tsp fenugreek seeds
1 tsp black peppercorns
8 -10 dehydrated and unpeeled garlic cloves
1/2 tsp turmeric powder
1 tsp oil
Instructions
Heat oil in a medium-sized pan and at medium heat.
Add chilies to it and roast them till an aroma emanates from it.
Remove the chilies and keep it aside.
Then roast remaining ingredients (coriander seeds, cumin seeds, pepper seeds, and fenugreek seeds) for a minute or till it turns aromatic. Set it aside to cool it down.
Transfer them to a blender along with the chilies and dehydrated garlic cloves and grind them to a fine powder. Store it in an airtight container for future use.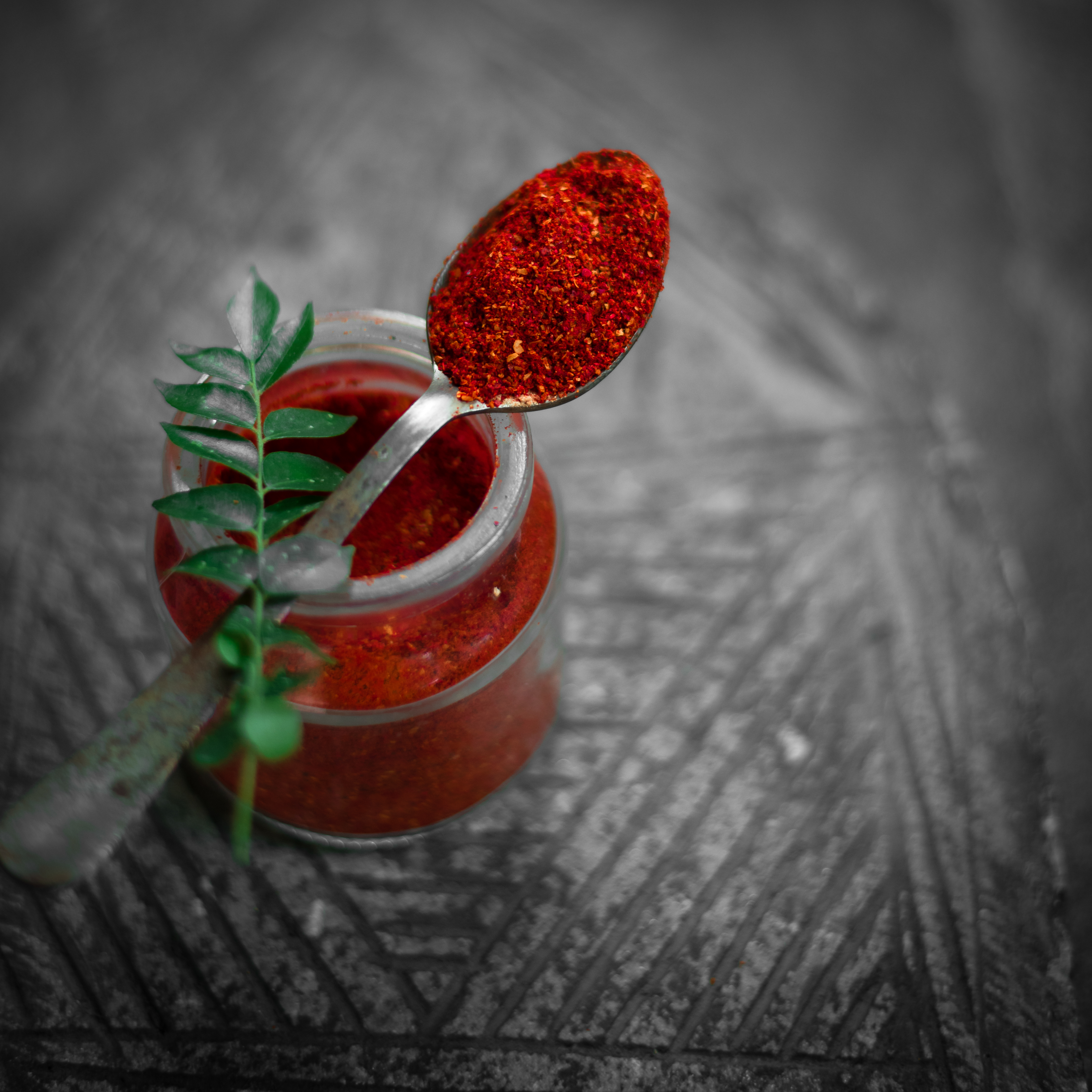 (Visited 51 times, 1 visits today)