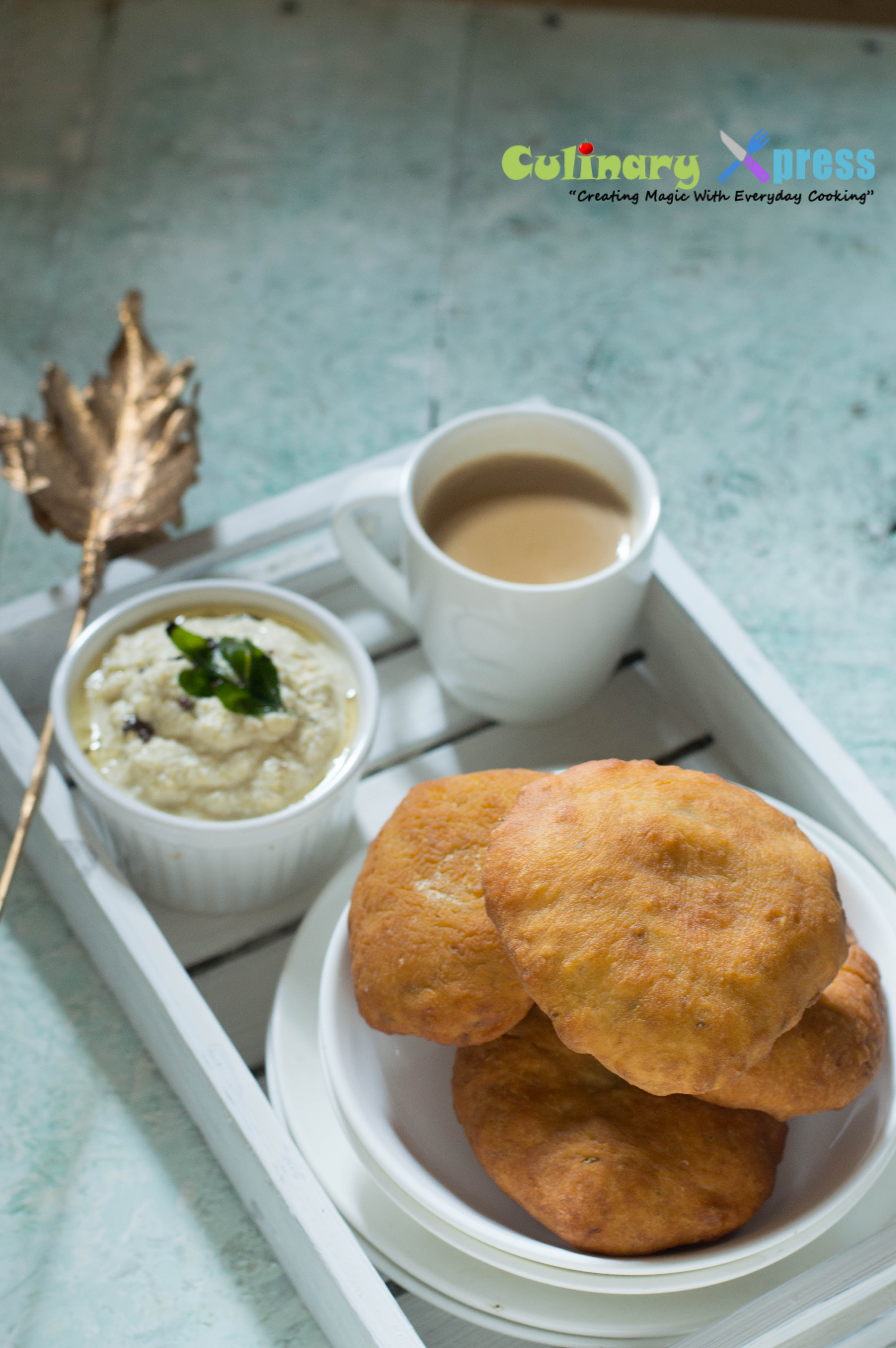 Mangalore Buns or 'Banana Buns' is a popular Breakfast/Snack from Mangalorean cuisine. This Mangalore Buns are actually soft, sweet and fluffy banana pooris served with a spicy coconut chutney.
Mangalorean cuisine comprises of cuisines from Udupi as well as cuisine of other Mangalorean communities such as the Saraswat Brahmins, Mogaveeras, Billavas, Bunts, Mangalorean Catholics and the Bearys. Udupi cuisine got it's name from a small town called UDUPI in the state of Karnataka which is known exclusively for it's vegetarian meal which does not use onion, garlic, meat, fish or poultry in it's food.
When I was searching the internet for more information on Udupi cuisine, I came to realize the food culture in North Karnataka is quite different from its Southern counterpart. The Northern Karnataka cuisine bears a significant impact from the Marathi food culture due to it's geographical proximity, whereas you are bound to experience change in flavours in the Southern Karnataka due to different topography.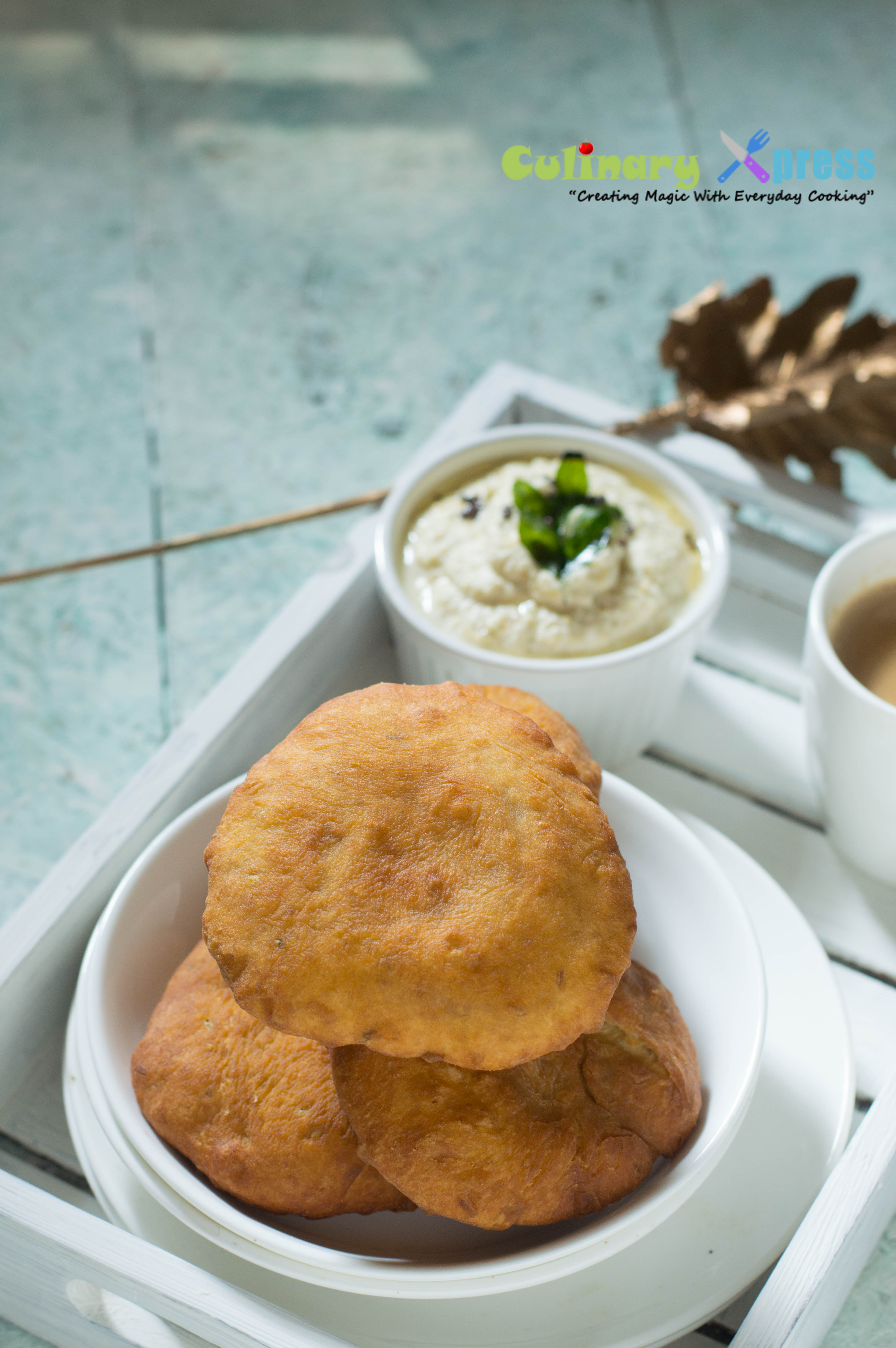 Coming back to these Mangalore Buns, I came to know about this from Asit, who infact is the technical face behind this blog . On his trip to Mangalore for a friend's wedding, he had tasted it and had asked me to search for this recipe and try once. But somehow, I have not given a thought to prepare it but when Preethi threw us a challenge to cook something from Udupi cuisine, I just could not ignore this. I finally got a chance to taste these Mangalore Buns for the first time and I must say it tastes awesome.
The Mangalore Buns should not be confused with the regular baked buns. These buns are deep fried and made of mashed banana and All purpose flour which is kneaded to a dough and fermented for a few hours. The fermentation process gives it a bun like texture to the regular pooris.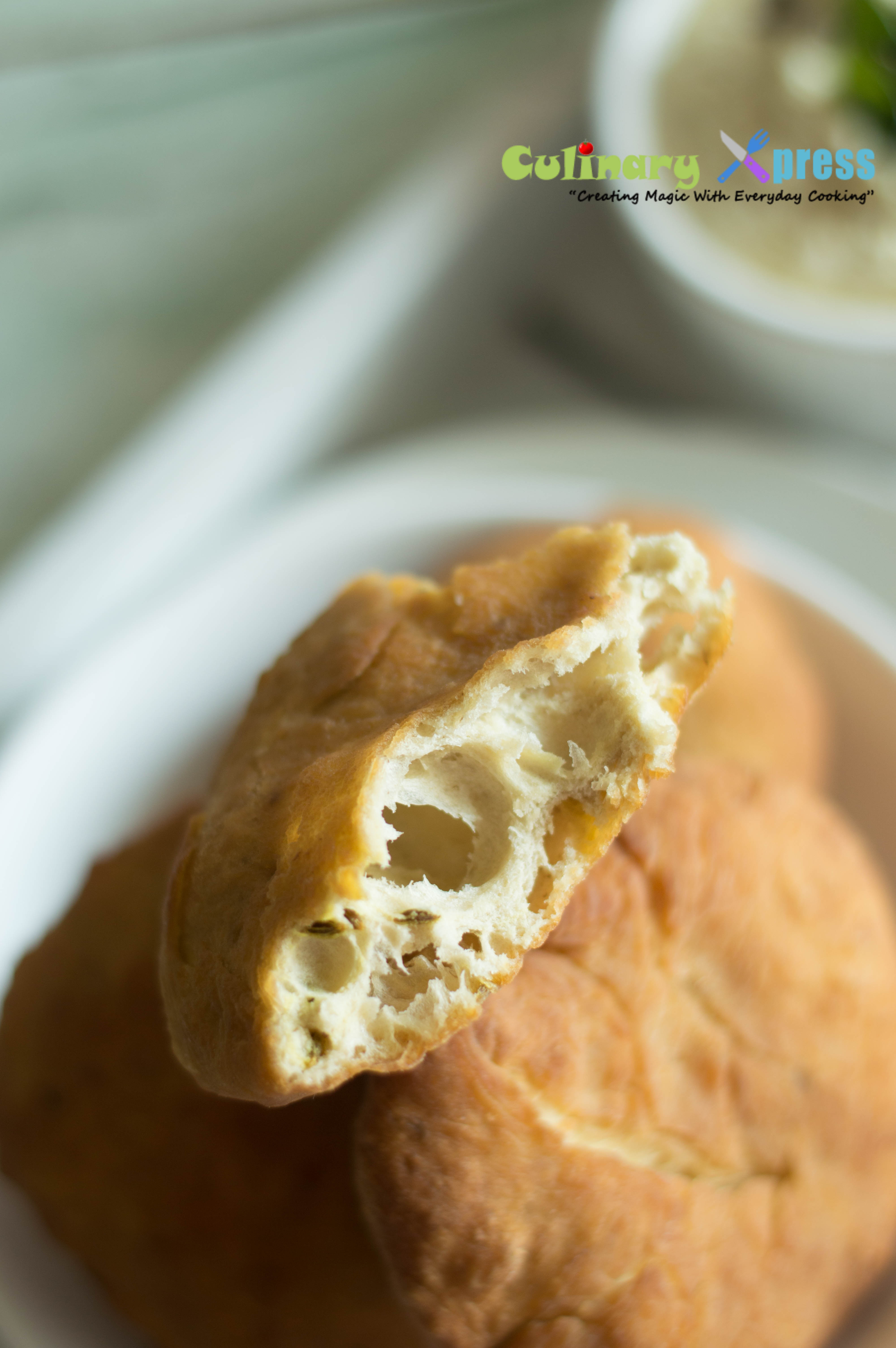 Mangalore Buns (Sweet deep fried banana pooris from Udupi-Mangalore)
1 cup All Purpose Flour
1 Overripe Banana
3 tsp Sugar
5 tsp sour curd
1/2 tsp Baking soda
1/2 tsp Cumin seeds
Salt to taste
oil for deep frying
Instructions
Peel the banana and mash with a fork to make a smooth banana paste.Make sure that there are no lumps left. Add salt, cumin seeds, sour curd, sugar, baking soda and mix it well so that sugar gets dissolved in it.
Shift plain flour in a large mixing bowl along with baking soda. Now add the All purpose flour a little by little till all the flour gets absorbed by the paste and you will obtain pliable dough like poori. If you find your dough a little runny you can add more flour to it, or if it its too dry then you can add curd to it.
Keep it aside overnight preferably so that the dough gets fermented.
Before making the buns, make small balls from the dough and roll out each one in to small poori . The rolled out poori shaped dough should be thick, do not roll it out too thin. The thickness should be twice as that of poori.
Heat oil in a frying pan and deep fry the rolled out buns dough.Fry out until buns turns brown in color both sides. take out and drain on paper towel.
Serve these Mangalore Buns as a breakfast or evening snack with any Chutney and enjoy. It is best served fresh but can be refrigerated for up to 4 days.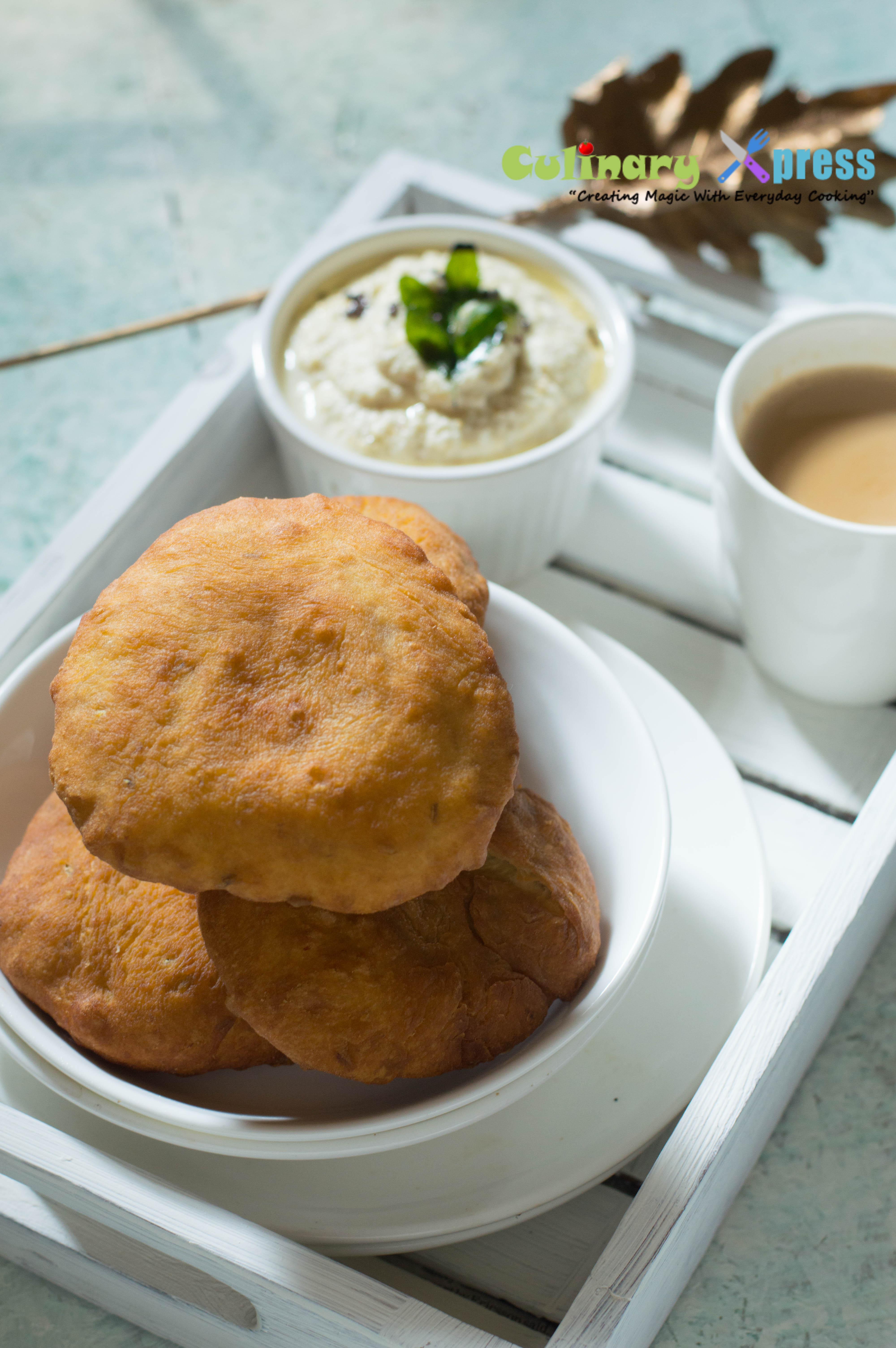 (Visited 255 times, 1 visits today)