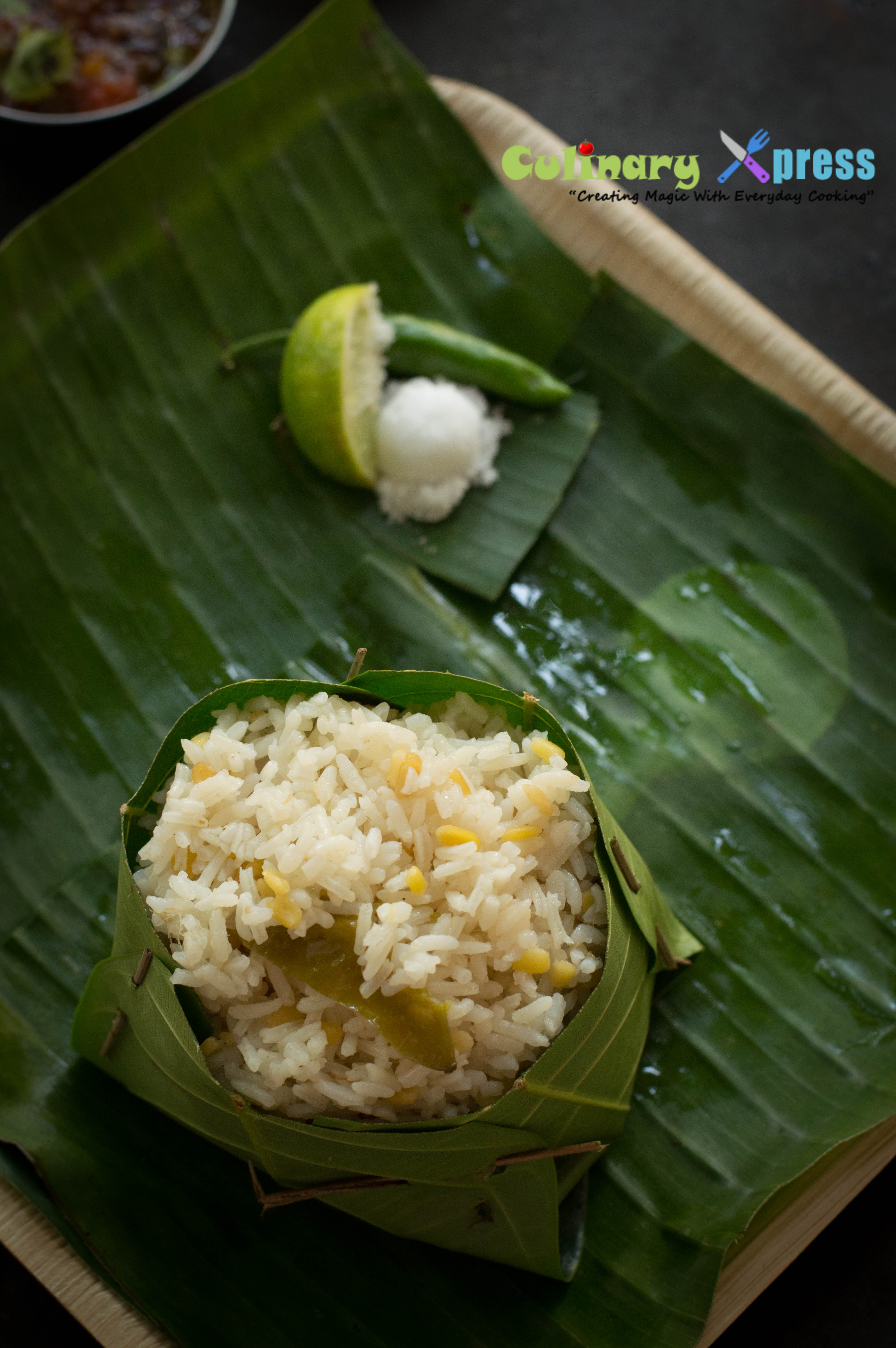 Ada Hengu Khechudi is a Temple food where the Rice is  flavored by aromatic Ginger and Asafoetida to be served as accompaniment of Dalma. Ada Hengu Khechudi which is a lovely combination for lunch is made available in the Jagannath Temple, Puri during the month of Pausha i.e. Mid December to Mid January every Year.
This Khechudi is cooked with rice, dal, ginger ,asafoetida and served to devotees as prasad.  This Khechudi is a staple diet of locals.As a strict rules that govern the temple didn't allow anyone into the temple kitchen. So to have an authentic recipe is difficult but one can manage to collect information from local merchants who supply raw material to the temple complex.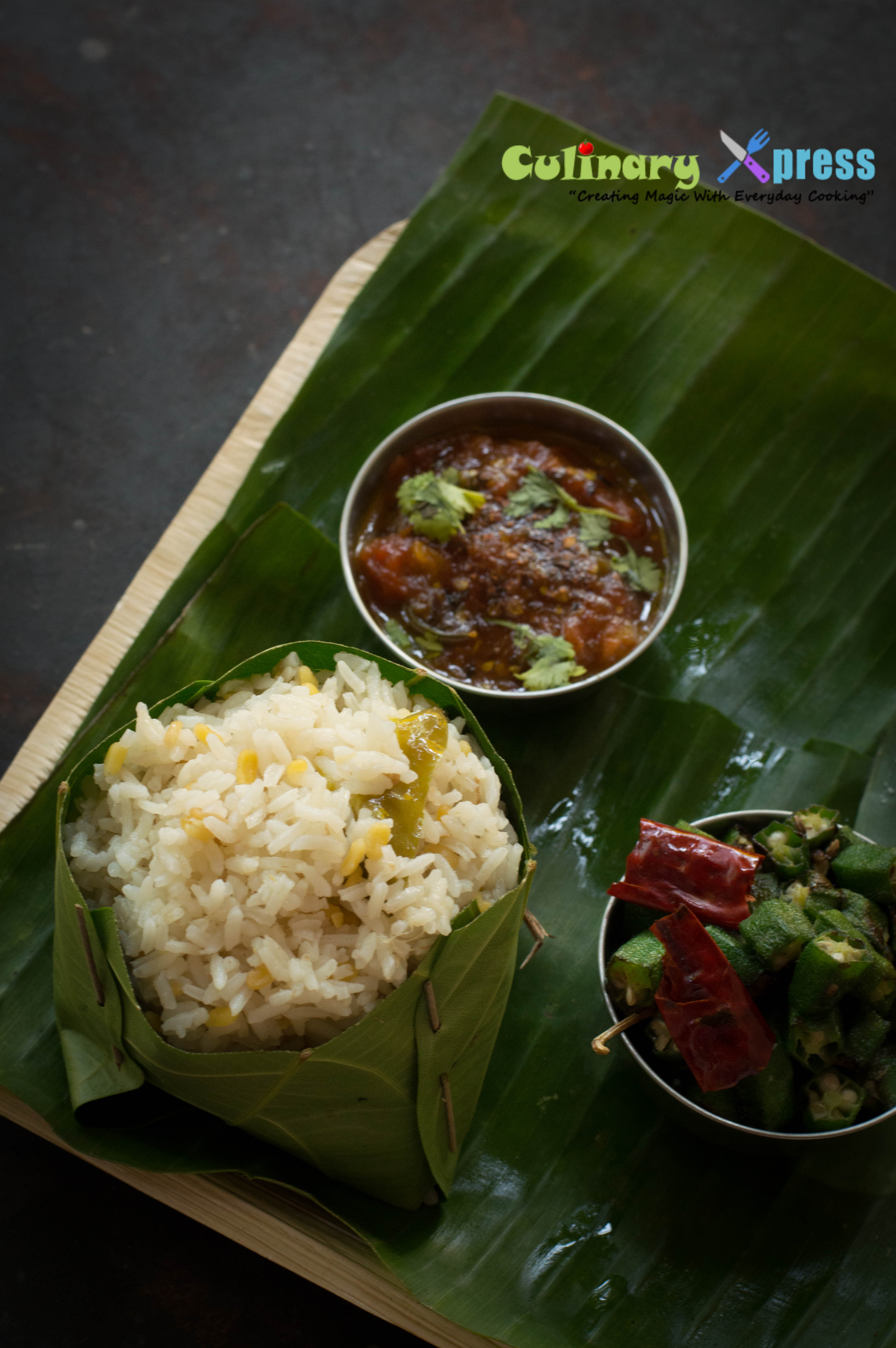 The Temple cooking technique in Odisha is quite unique where nine earthenware pots are placed one atop another and the the steam moves from one pot to the next, cooking the ingredients inside successive pots. A number of varieties of Khechudi is cooked in Odisha like Ada Hengu Khechudi , Moong Dal Khechudi etc.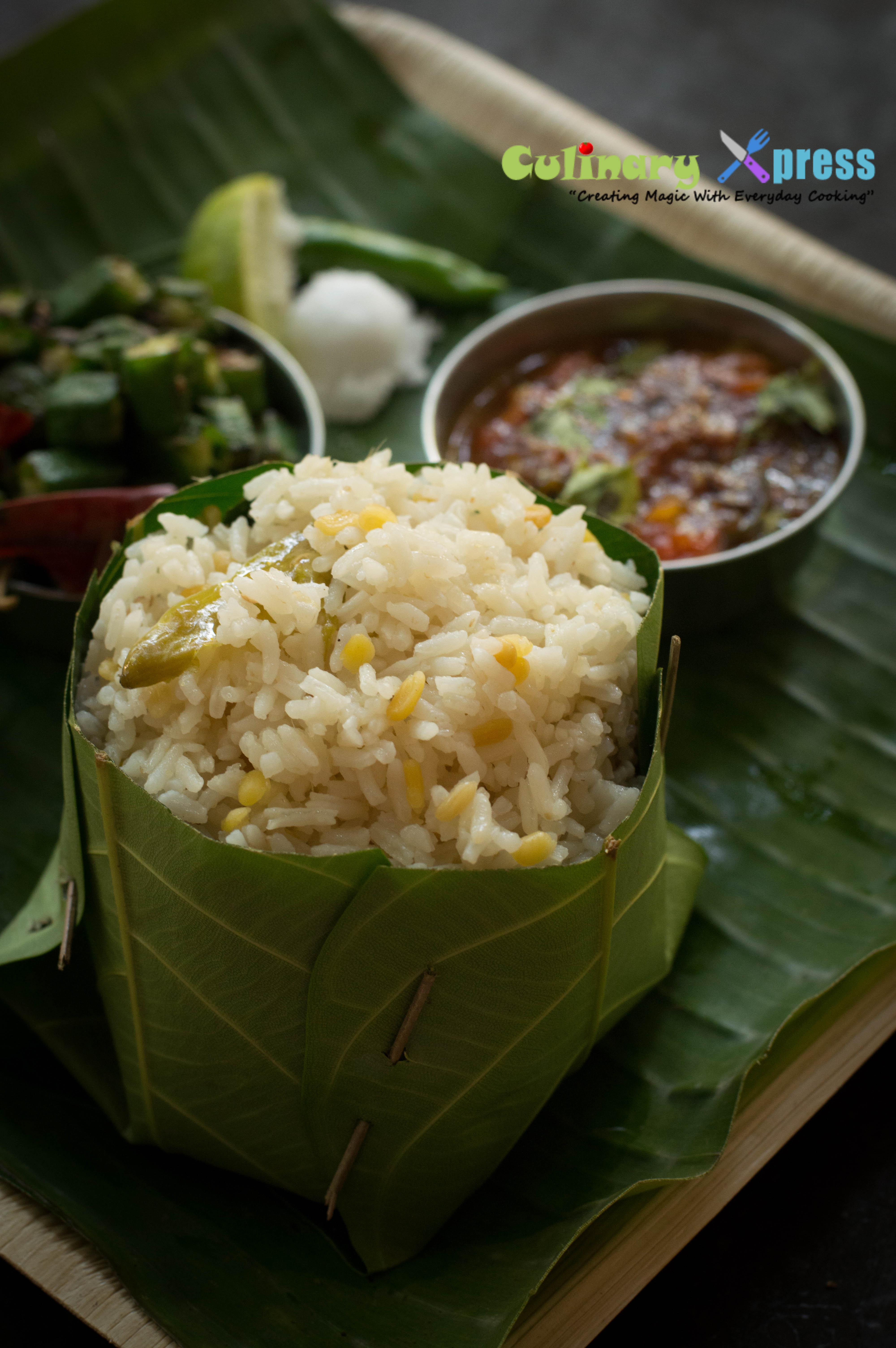 Cuisine: Odisha
Serves:2
Prep Time 5 minutes
Cook time:10 minutes
Ingredients for Ada Hengu Khechudi
1/2 cup rice
1 tbsp moong dal
1 tbsp grated ginger
1/2 tsp Hing(Asafoetida)
1 bayleaf
1 to 2 green chili slit
1 tbsp ghee
salt as per taste
2 tbsp grated coconut(optional)
Let's Prepare:
Wash rice and  Moong dal separately and drain the extra water.
Heat Ghee and once hot ,add Asafoetida, Bayleaf, slit green chili and ginger.
Then add the washed rice and dal . Stir everything well and add 1 and 1/2 cups water and salt. Cover and cook on slow flame till rice is cooked.
Then add grated coconut, and 1 teaspoon of ghee.
Serve along with some Dalma and Tomato khatta.
(Visited 483 times, 1 visits today)