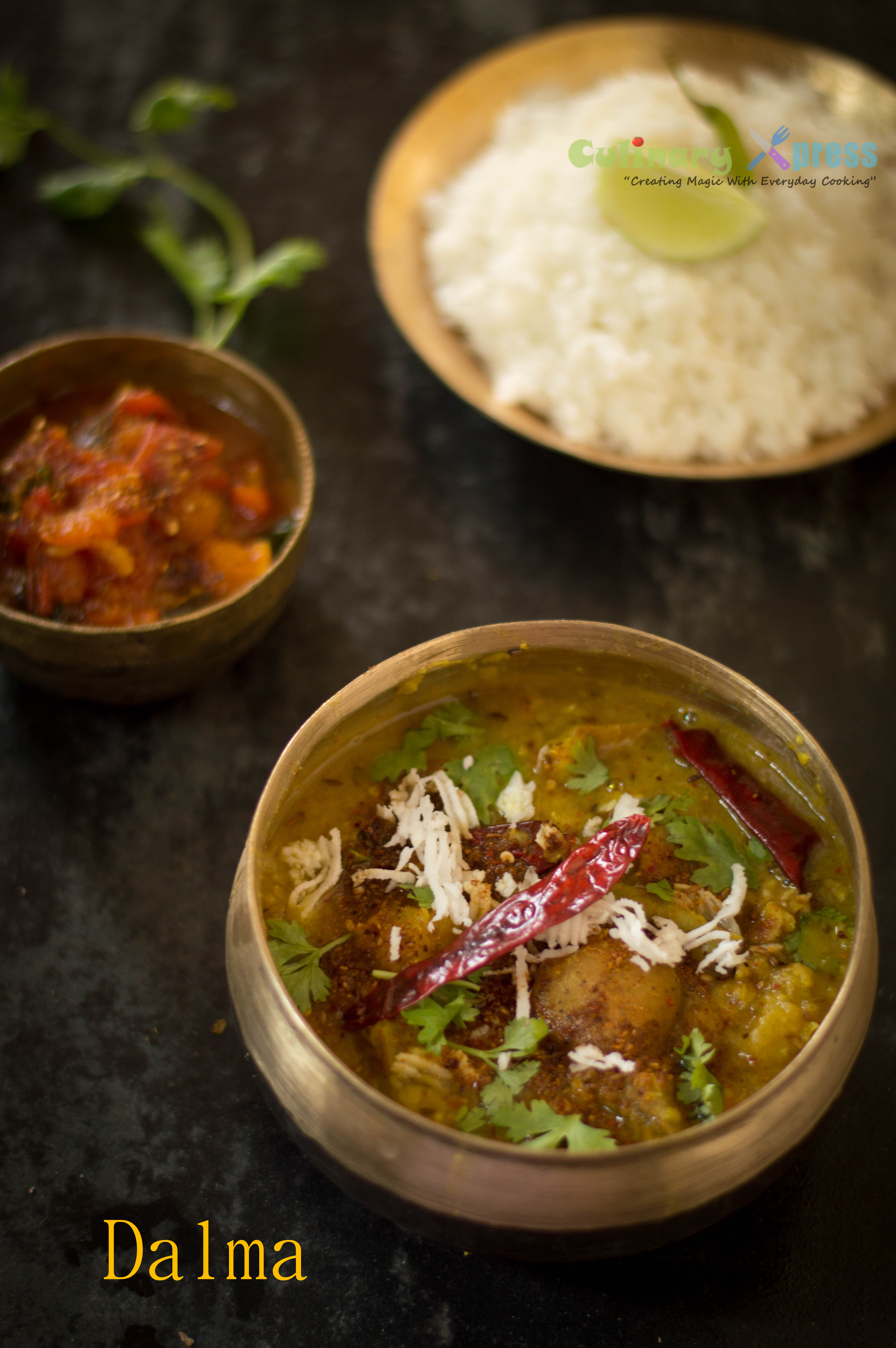 Compared to other region ,Odia cuisine used relatively less oil and is less spicy but of great taste. Odia cooks, particular from the Puri region, were much sought after due to their ability to cook food in accordance to the Hindu scriptures.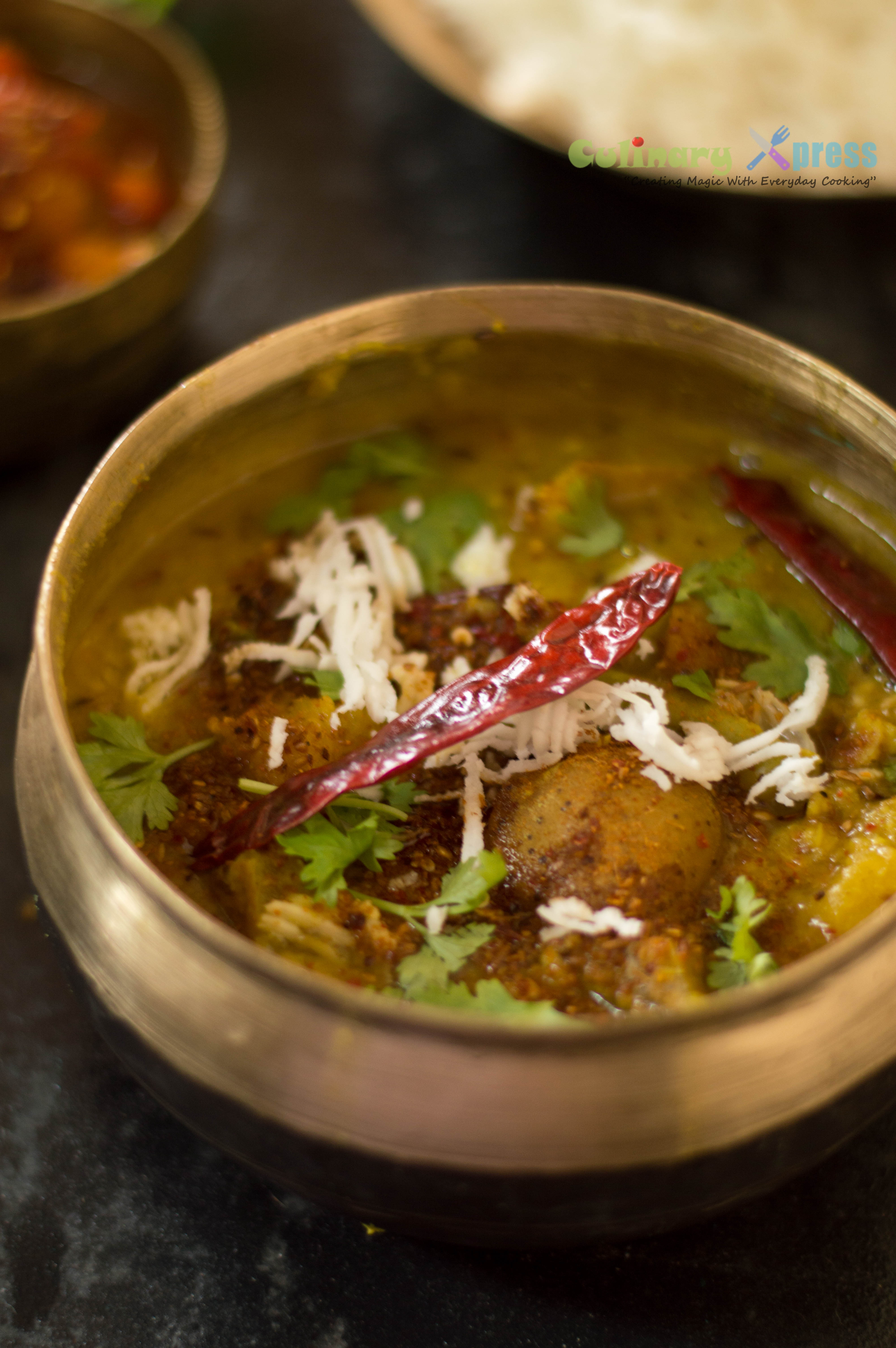 During the 19th century, many Odia cooks were employed in Bengal and they took several dishes with them. Dalma is one of the most common recipe in every Odia household, particularly the coastal Odisha. Being from the coastal district of Odisha, Dalma is my all time favorite dish. It is a vegetarian dish in which dal and lots and lots of vegetables are cooked together. Hence it is usually recommended for kids, who are usually reluctant in eating vegetables. Use of ginger gives it a nice aroma.
This dish is basically prepared on auspicious occasions as it is prepared devoid of onion and garlic This dish can be made with onion also. I always prefer to make it without onion and garlic.This dish takes me back to my childhood days when my mother used it to make it for us and how we would be waiting eagerly to have it with parathas , especially in the winter months.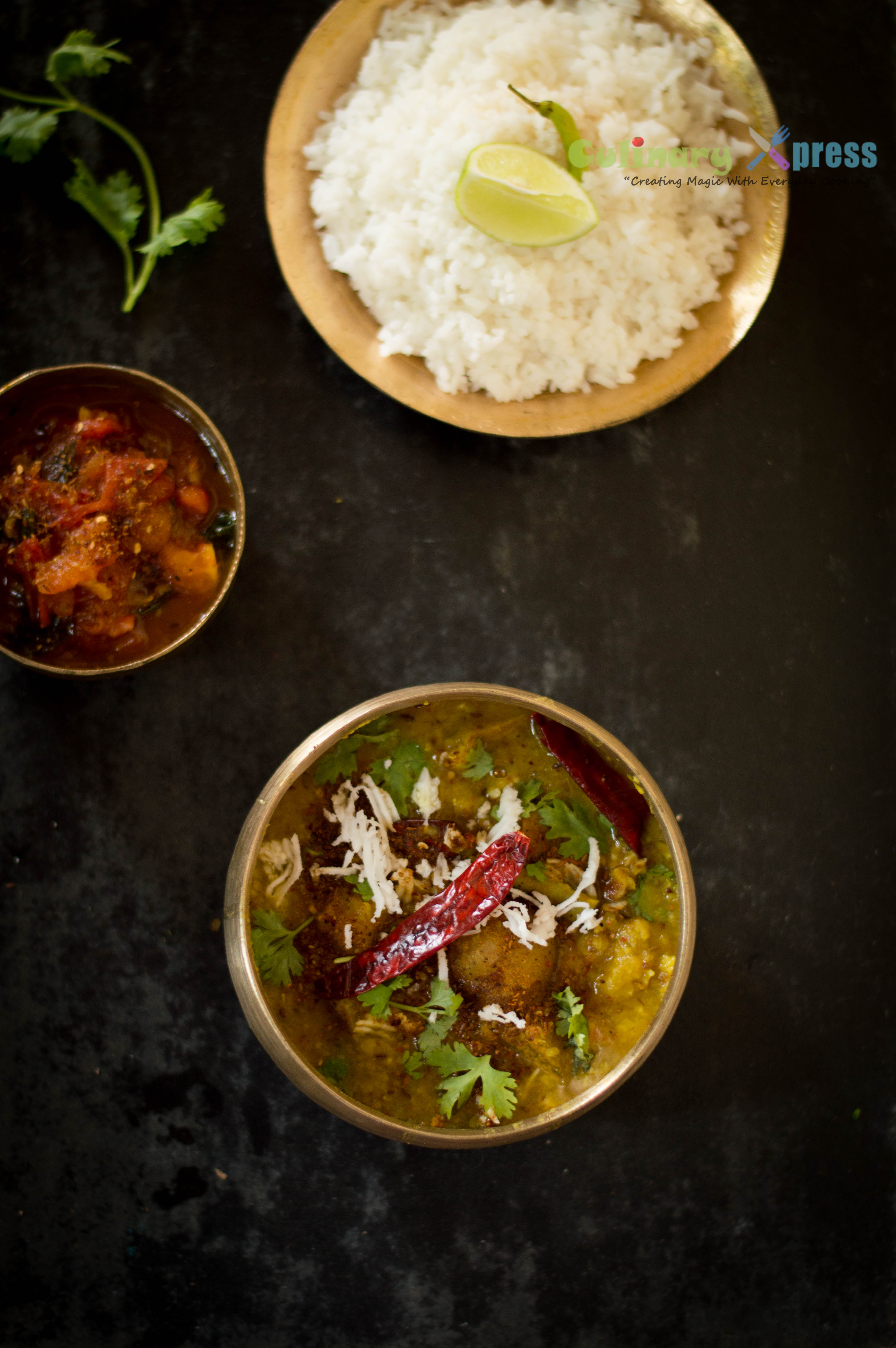 There are various ways to make this dalma. In the temple of Jagannath , this dalma is made with indigenous vegetables belonging to that area. This dish can be made with a number of vegetables like, potato, pumpkin, brinjal, beans, yam,pointed gourd, cauliflower, papaya, radish, drumstick, raw banana and a no of lentils of your choice. But I prefer not to use all the vegetables at one go…..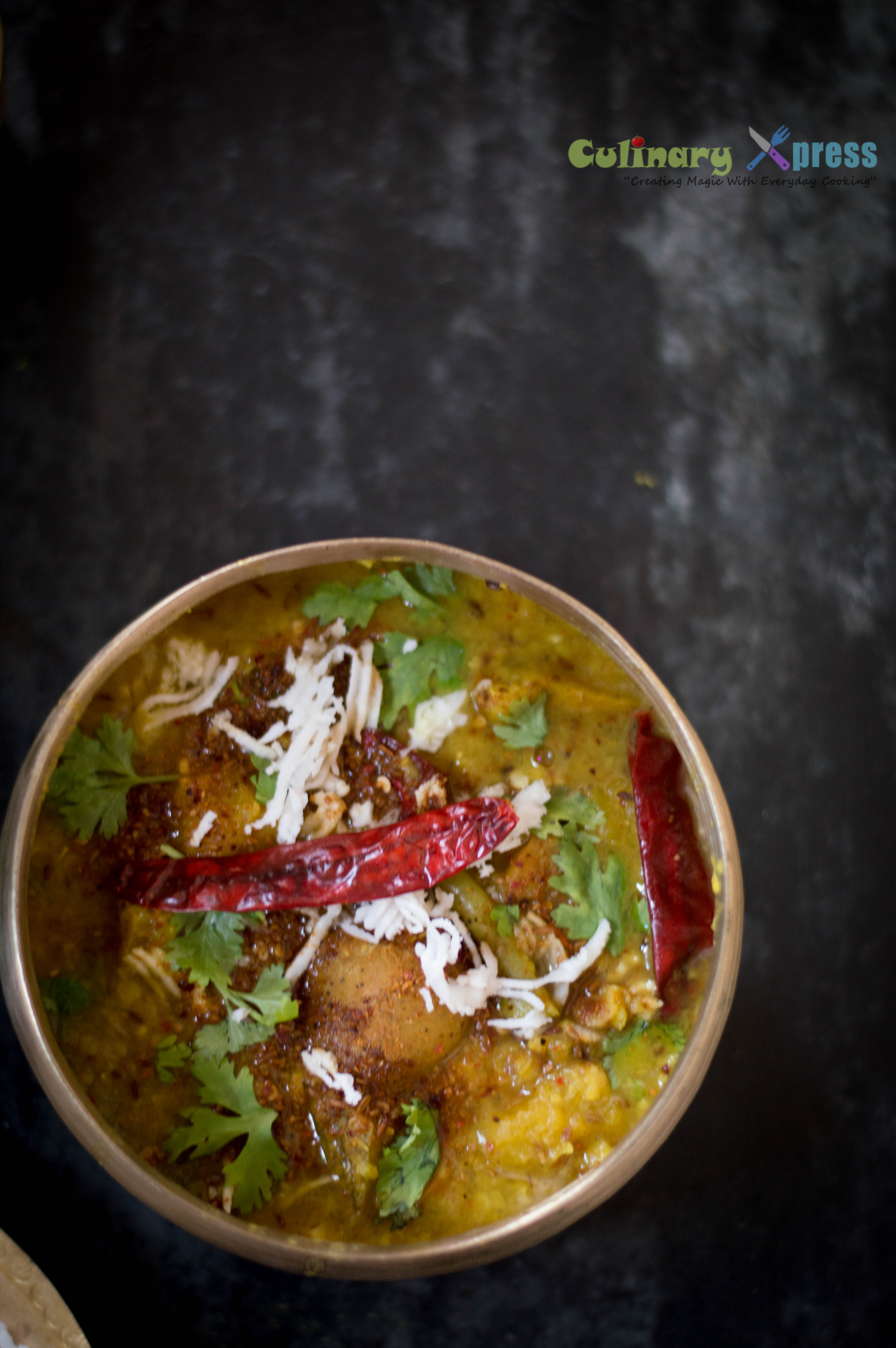 A secret which I learnt from my Mother in law regarding this dish is that keep the amount of vegetables less and the lentils more to have a thick consistency. This Dalma recipe is made with many vegetables that is not used in temples but you can use the vegetables of your choice. You can use your own combination of vegetables and dal. Whenever you add radish or papaya, check the water content as it tends to make the dalma more Watery.
Ingredients
1 tbsp
roasted Cumin –dry chilli powder (See My Note for How to prepare this)
(Fry 3 tsp cumin seed and 2 pc dry chili slightly, then make a fine powder out of it, keep aside)
1 bunch of Coriander leaves
Steps
Wash and soak the arhar dal for 30 minutes.
Wash the vegetables thoroughly; cut them into medium size pieces, cut beans into 2 inch long pieces.
Transfer all the vegetables with the soaked dal to a pressure cooker along with 1 bay leaf, 1 inch crushed ginger, tomatoes, 2 to 3 cups of water or just enough to cover the vegetables and dal, 1 tsp turmeric powder and salt.
Pressure cook till one whistle, lower the heat and allow it to remain on heat for another 2 to 3 minutes. Turn off the gas and allow the pressure cooker to cool down.
Heat ghee in a pan . when hot, add the cumin seeds and dry red chill.
When it starts to splutter, add 1 tbsp roasted cumin and dry red chilli powder.
Add the boiled Dalma unto it and immediately cover to trap the aroma of the tadka. This is very essential.
Allow it to simmer for 5 minutes on low heat, add sugar and check the seasoning. Sprinkle grated coconut and chopped coriander leaves to the Dalma.
Serve hot with rice, roti ,poori or paratha.
My Note:
Roasted Cumin & Dry Red Chilli Powder: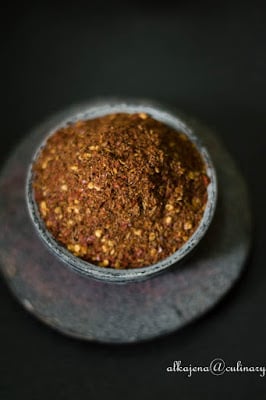 Steps
Dry roast the cumin and red chillies separately in a griddle on slow flame till the aroma comes out. Turn off the heat. Let it cool.
Grind both of these in grinder till smooth.
Store in airtight jar and keep in a dry place.
(Visited 687 times, 1 visits today)