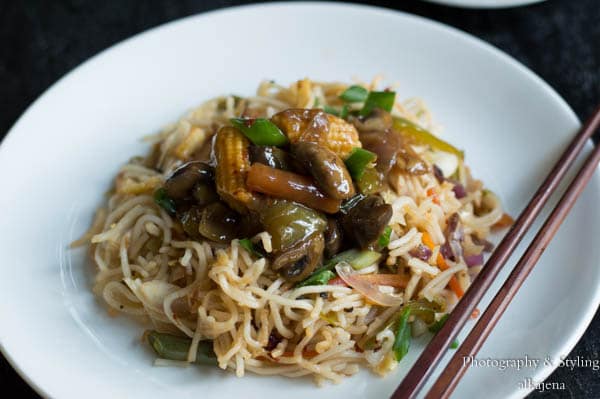 Indo Chinese cuisineis the adaptation of Chinese seasoning and cooking techniques to Indian tastes through a larger offering of vegetarian dishes. This type of cuisine is said to have been developed by the small Chinese community that has lived in Kolkata (formerly Calcutta) for over a century. ( Source: wiki) .
Simply put, Indo Chinese cuisine aims at catering to our desi palette with an array of vegetarian and non vegetarian dishes. There is a huge difference between the authentic Chinese recipes and the Indo Chinese  version of it. The Cantonese cuisine is sweet, Sichuan is spicy, shangdong is crispy and tangy making the Chinese cuisine more diversified like Indian cuisine.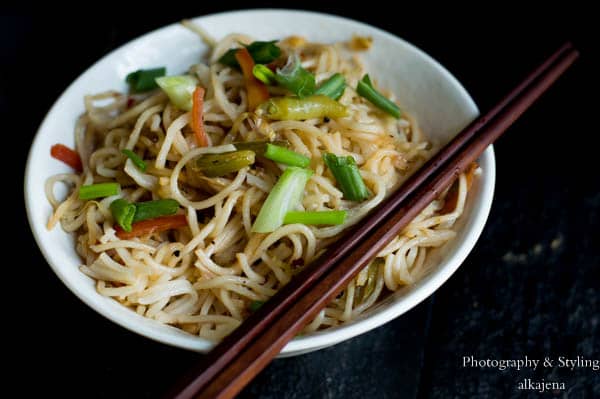 When we think of Indo Chinese cuisine, Chilli Chicken, Chow mein, Fried Rice, Manchurian tops the list in our mind. The use of cabbage, bell pepper, mushrooms, garlic , baby corn are quite common ingredients in Indo Chinese food. These are the food we grew up with since our college days. This was pure luxury at that time. Indo-Chinese cuisineis probably the second most loved food in India, after it's local street food fair.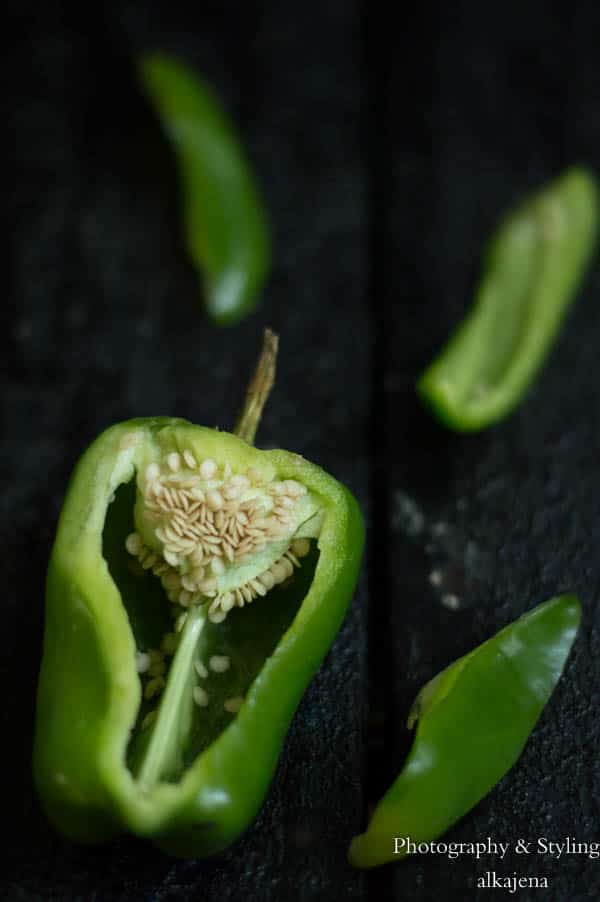 So when the theme for this week's Foodie Monday Blog Hop was #IndoChinese recipes, what better way could have been to try this crowd favorite at home. This week was quite hectic and thinking of making an elaborate meal in this hot and humid climate was absolute no for me. So I decided to make this simple and quick vegetables in Hot garlic sauce and serve it with some Hakka Noodles .

(Visited 1,474 times, 1 visits today)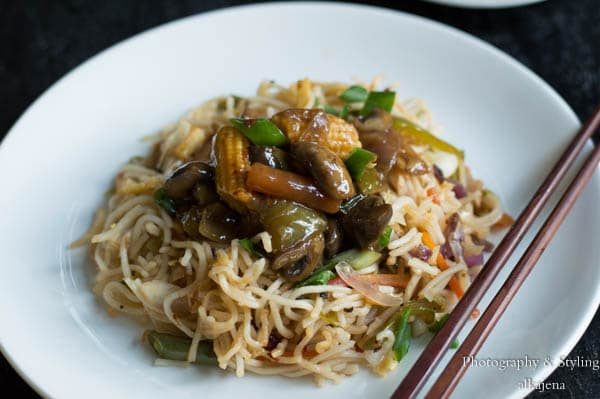 | | |
| --- | --- |
| | |
Dissolve corn flour in ½ cup of water and keep it aside until needed.

Heat oil in a pan to smoking hot and add finely chopped garlic and green chillies. Give it a quick stir for half a minute and add diced onions.

Stir fry the onions on high heat for a minute or two till the edges start to brown.

Mix in diced bell peppers and all vegetables along with finely chopped ginger and stir fry for a minute or two on high flame.

Add mushrooms along with soya sauce, red chilli sauce and sweet chilli sauce and stir fry for 2 minutes on high flame.

Next pour 3 to 4 cups of water and mix in sugar and salt to taste and bring to a boil .

Once the mushrooms are cooked through, add the corn flour dissolved in water little at a time stirring continuously to avoid forming of lumps.  Let it cook for 2 minutes on medium heat so that the vegetables remain  crisp and tender.

Turn off heat and garnish with spring onion greens.
Serve with Fried Rice or hakka noodles, it tastes awesome anyway.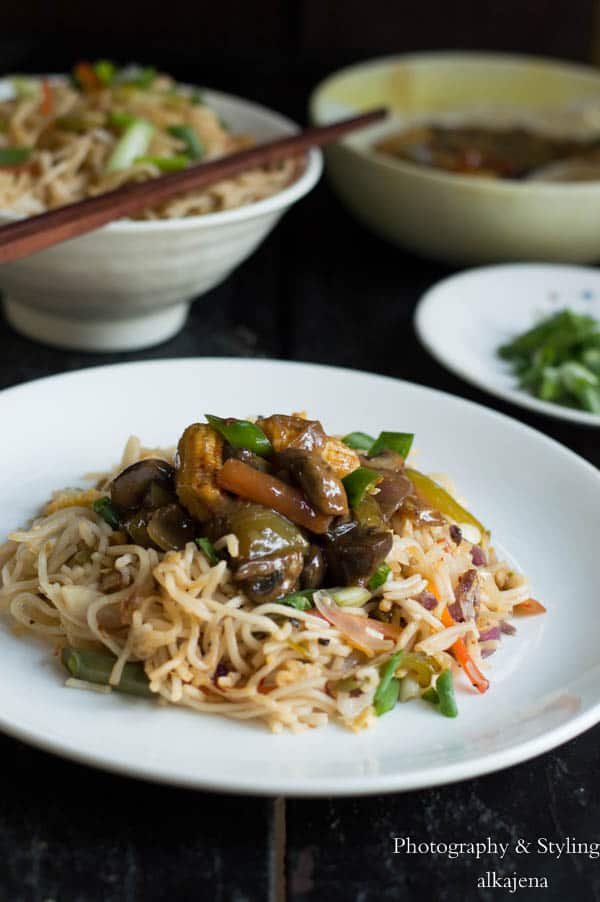 Sending this recipe to our 37th Foodie Monday Blog Hop theme of #IndoChinese Cuisine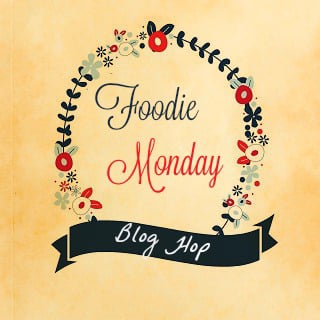 [if !supportLineBreakNewLine][endif]