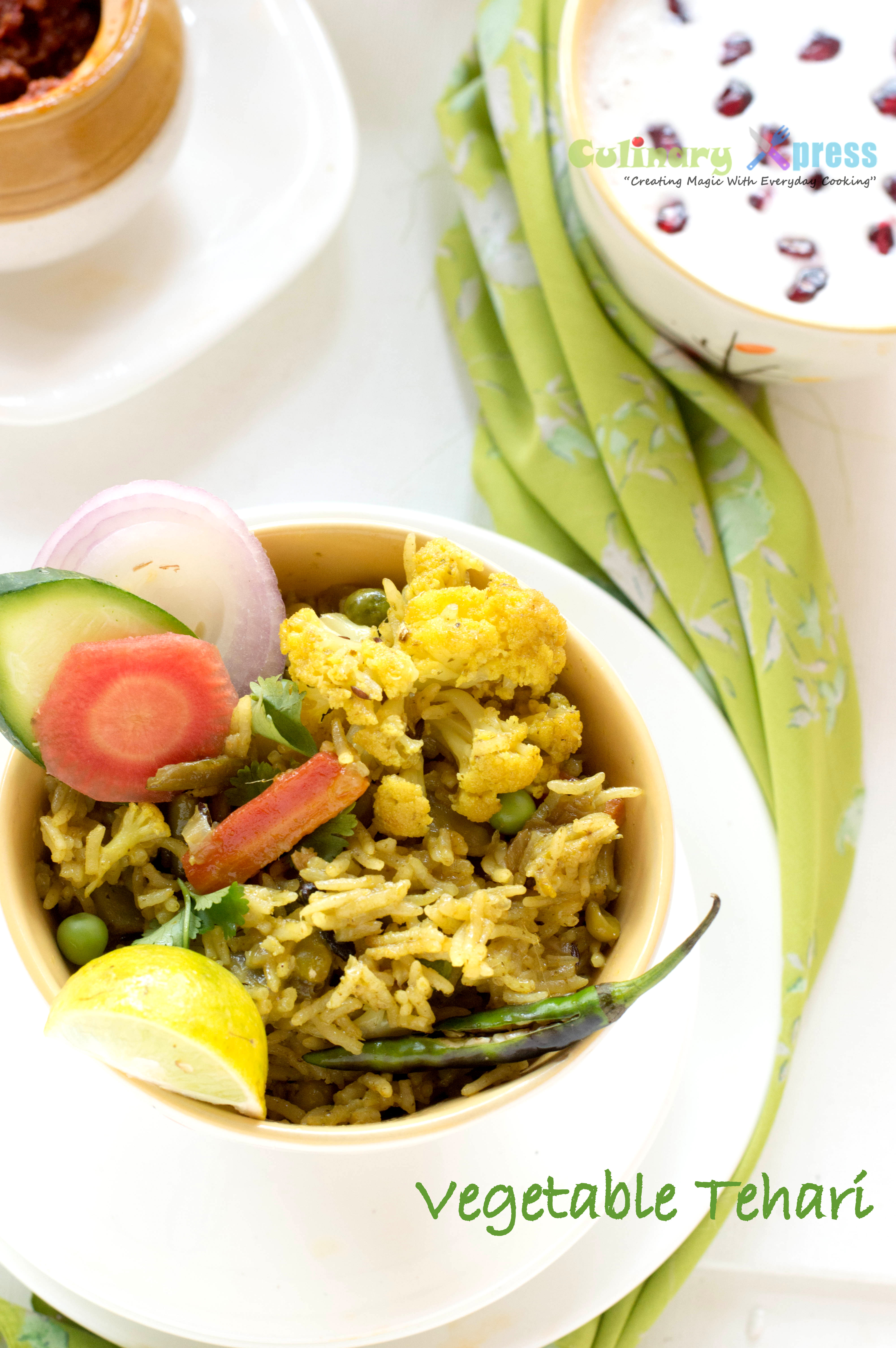 Vegetable Tehari /Tahari /Tehri is a famous delectable North Indian delicacy of rice cooked along with vegetable and mild spices making it healthy and comforting one pot meal. Tehari is a wholesome meal on its own, where spicy vegetables and aromatic rice are cooked together and best served with a plain curd to mellow down the heat of this spicy rice.
Some recipes are simple, soulful and humble and that what defines this aromatic rice preparation which originated in Uttar Pradesh, known as the Tehri/ Tehari. The recipe is traditionally a one pot dish, where in the rice isn't fried separately but rather stirred into the fried vegetables along with the whole spices and then cooked usually.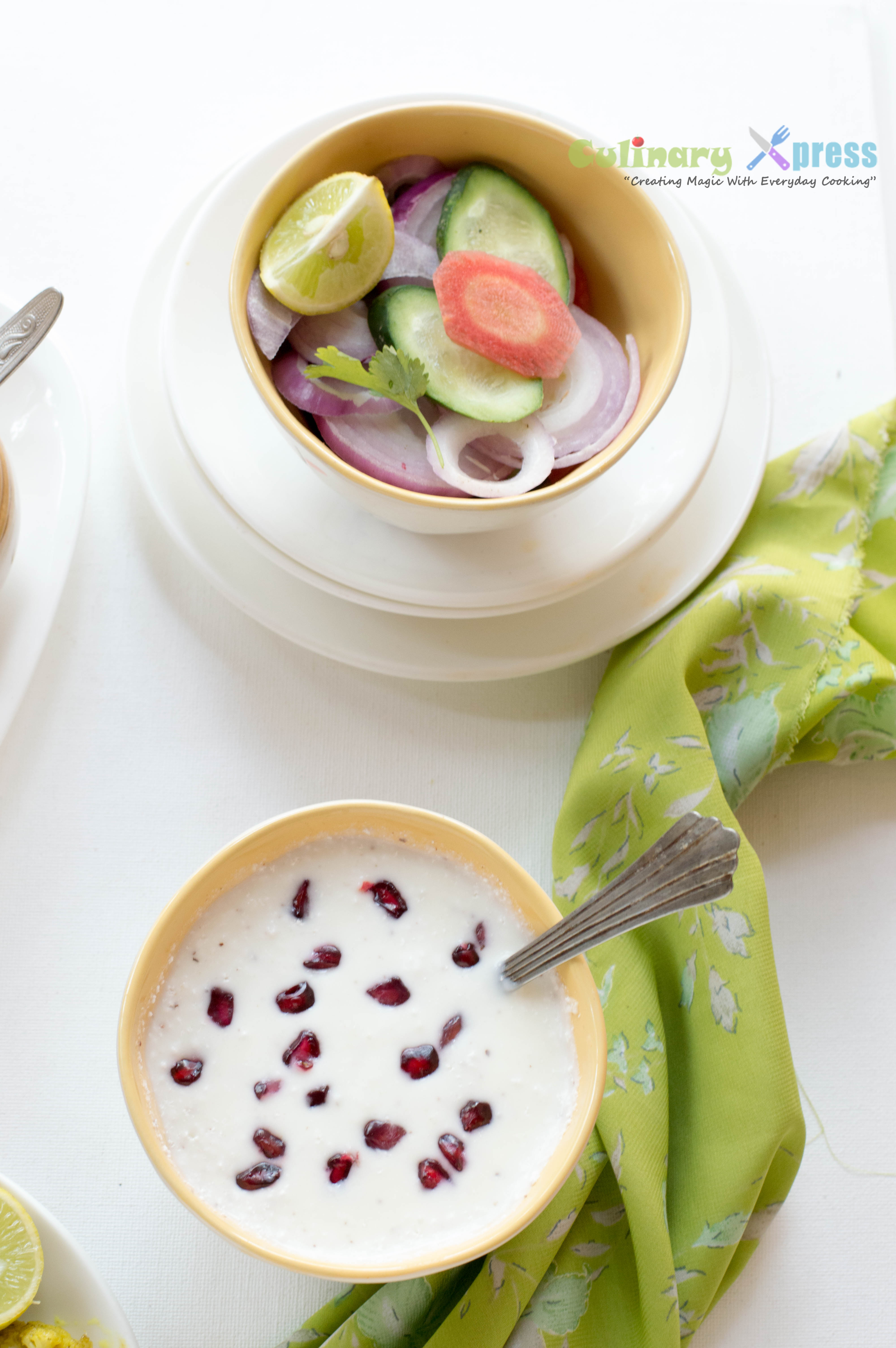 This Vegetable Tehari dish got it's vibrant yellow colour from turmeric, and tasted indefinably delicious. Served best with a raita of cucumber and mint – this was a Sunday lunch I would normally wait for if I am in no mood for some elaborate cooking.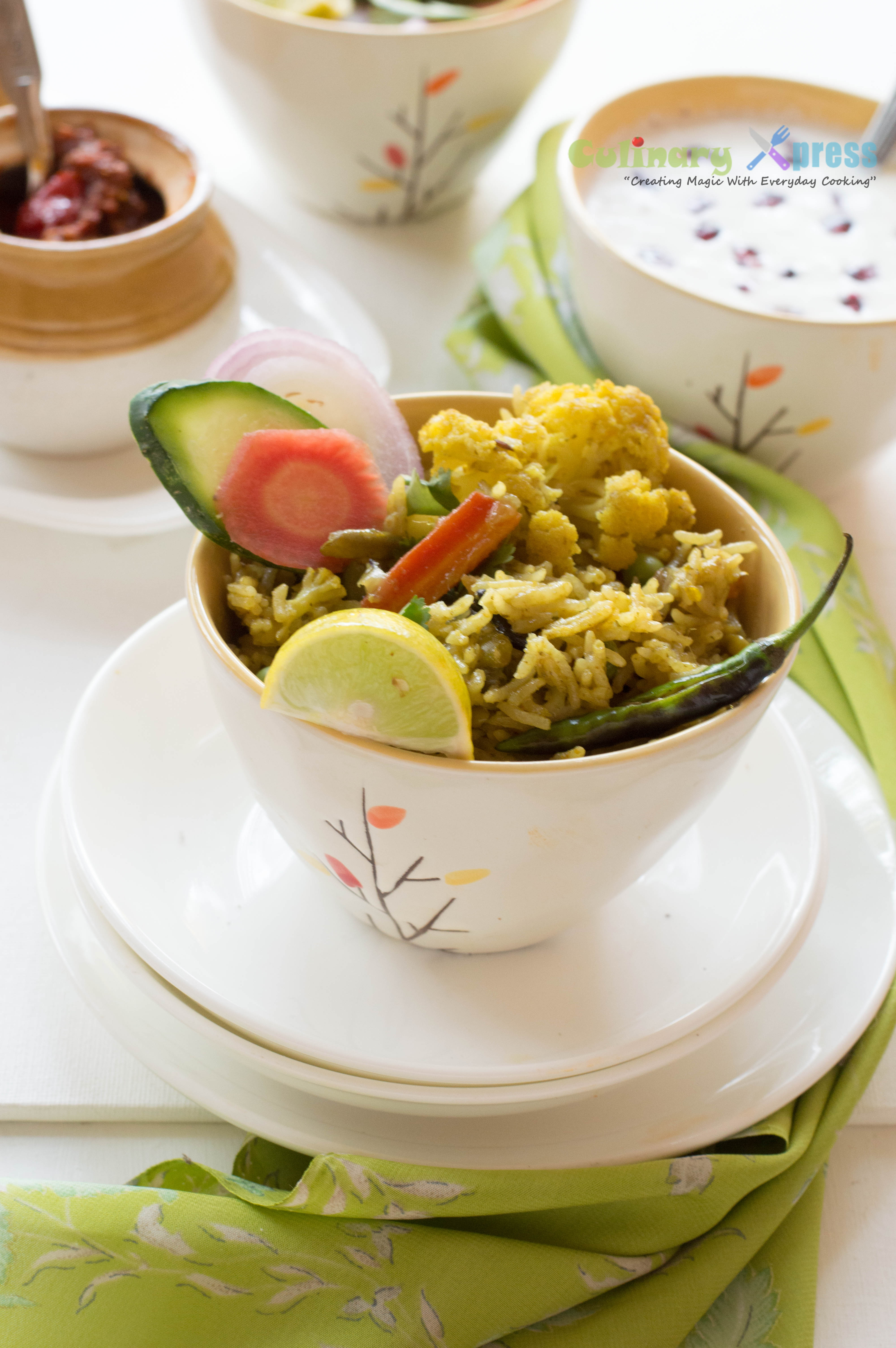 This humble Vegetable Tehari recipe finds it's links in the Indian province of Uttar Pardesh (UP). UP being mainly a  meat-eating part of the country, this was one of their very rare and treasured rice and vegetable dishes.This recipe is very similar to Veg Pulao recipe. There are two basic differences in making. First difference is the use of spices in Tahari and second difference is the cooking method, which is substantially different. Rice and vegetables cooked together in Tehari recipe. By this process rice, vegetables and spices are well mixed together, Whereas in Pulao the rice is fried in ghee and then cooked.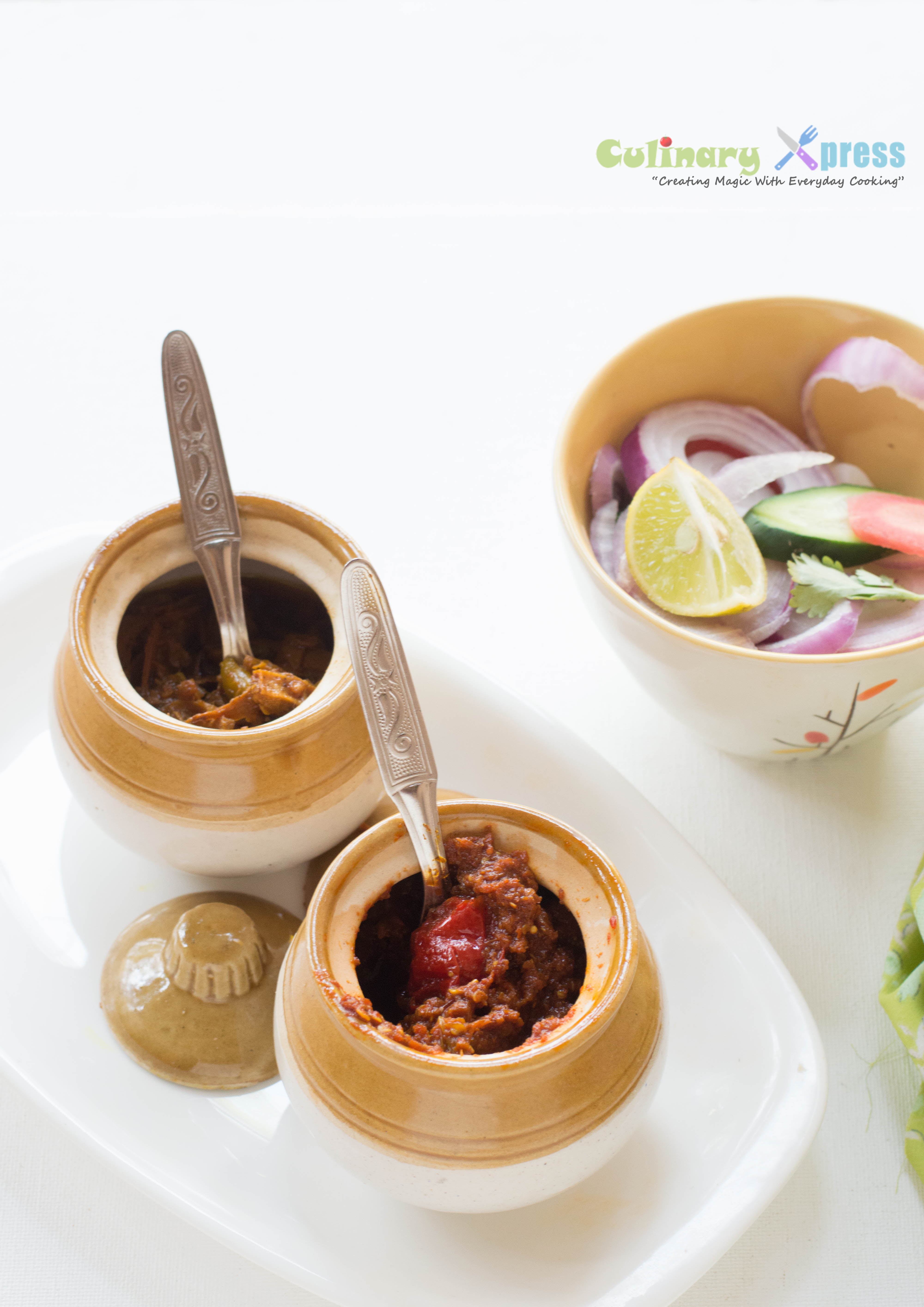 This Vegetable Tehari recipe is neither a biryani nor a pulao recipe but a mild one pot rice preparation made with different vegetables. It is a twisted form of mutton tehari recipe .This is an amazing recipe for the vegetarians as it is so yummy which can be eaten just plain without any side dish. You will need good quality of rice and different vegetables like  potato, green peas, carrot, beans  and cauliflower. This is a very nutritious food and very easy to make also. The different variety of vegetables gives you fiber, vitamin & minerals too.
This recipe is going to be part of the 17th Foodie Monday Blog Hop challenge theme" One Pot Meal".

(Visited 1,589 times, 1 visits today)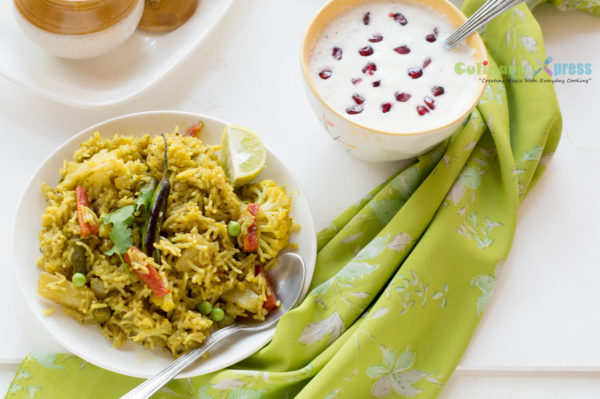 | | |
| --- | --- |
| | |
Soak the rice in water for minimum 30 minutes.Wash and cut the vegetables and keep aside.

Grind the green chillies, ginger, Garlic and Coriander leaves finely and keep aside.

In a heavy bottom pan, heat oil.Once hot add cumin seeds, bay leaf, cinnamon, black peppercorn, and cloves and fry for few seconds.

Add onions and fry until soft and pink. Add potatoes and fry well on high heat for 3-4 minutes. Add cauliflower, carrot, beans and peas, fry for another 2 to 3 minutes.

Add chili-ginger-garlic and coriander paste, turmeric powder, coriander powder and sauté for 2 to 3 minutes. Cover and cook for 3-4 minutes.

Add 4 cups of water, salt and lemon juice and bring this to a boil. Add the rice and Cook on low flame until the rice is cooked perfectly.

Serve this subtle and mild flavoured vegetable Tahari along with a green salad and thick yogurt.