Valentine's Day is tomorrow and all of us are engaged in making this day special for our loved one's. Love is in the air with chocolates, cheesecakes, and other Valentine's Day desserts. We all like to indulge our sweet tooth in some of the best romantic desserts. we bond and connect over food . You too like me can ditch the crowded restaurants and enjoy the company of your loved one's with this No Bake Strawberry Nutella Mousse Tarts at home for this Valentine's Day.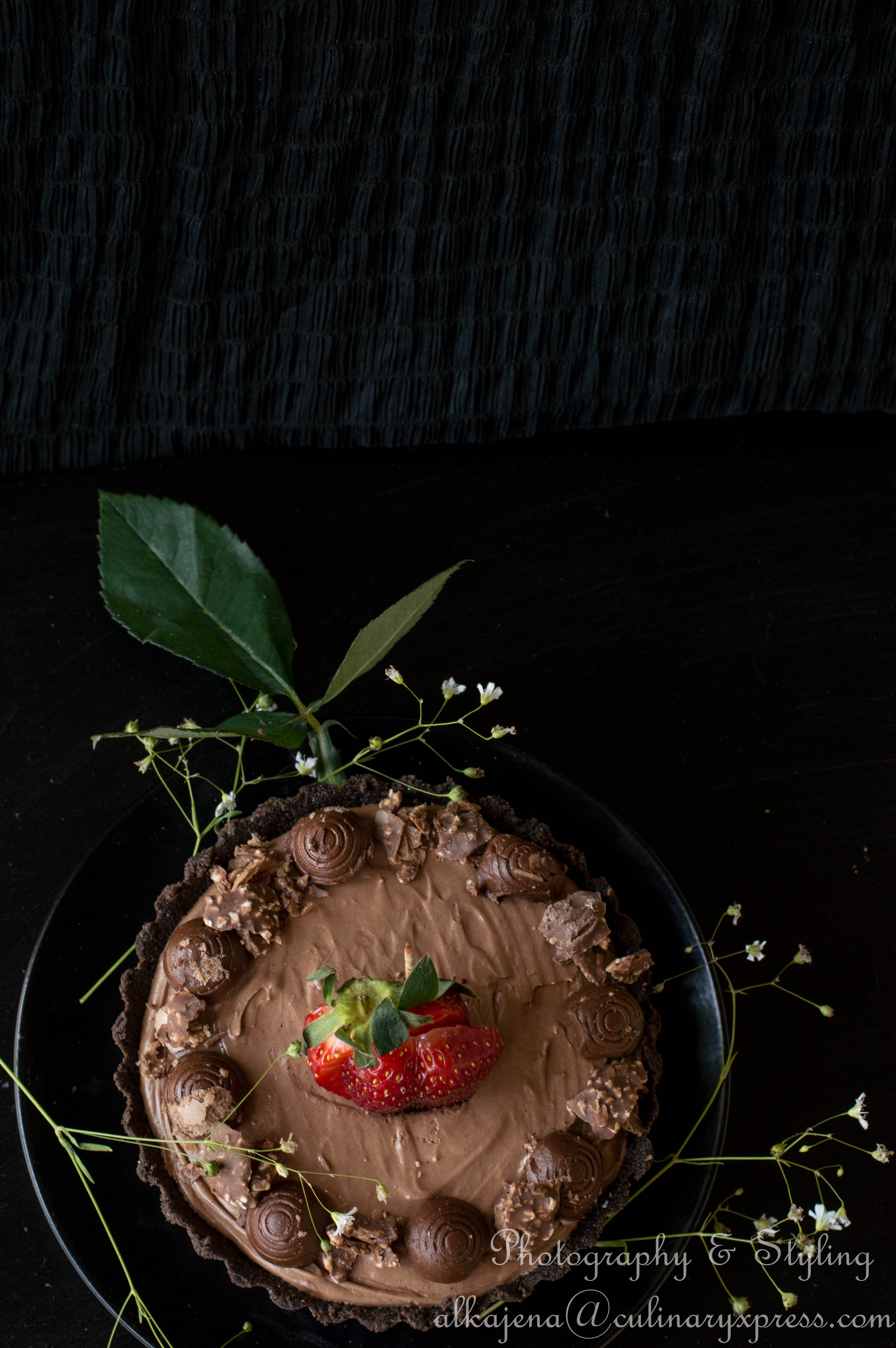 This week, we at Foodie Monday Bloghop decided to work on Valentine's Day theme recipes and this No bake Tart  is going to be my contribution to the theme.The ingredients which I decided to play with this time is all my son's favorite. Oreo Biscuits, Nutella, Ferrero Rocher chocolates and Strawberry . I think it's safe to say one of the most popular flavor combinations for dessert is chocolate and strawberry. I have made mini tarts with a Oreo crust, eggless nutella mousse filled with starwberry and topped with Ferrero Rocher chocolates. The best part of this dessert is it's no bake and you can make it ahead and refrigerate it. This way you can spend more time with your family.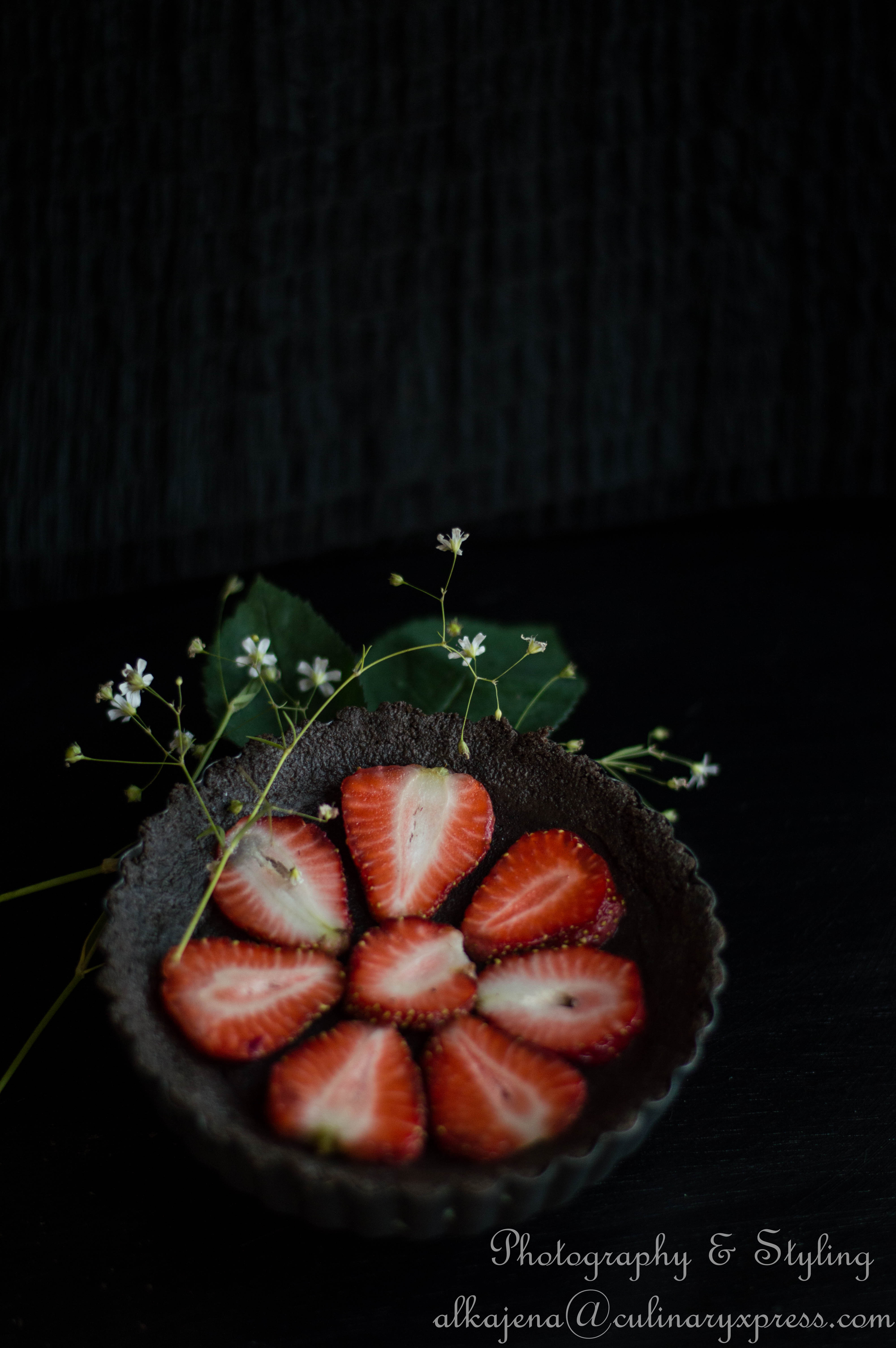 Mousse is a fluffy, creamy dessert similar to pudding but with a lighter texture from whipping air into the mixture. Traditionally it's made with egg whites, but I used heavy whipped cream instead because I have already made this very simple egg less version of chocolate Mousse which is being made without gelatine or agar agar.This recipe makes enough for two tarts made in mini tart pans.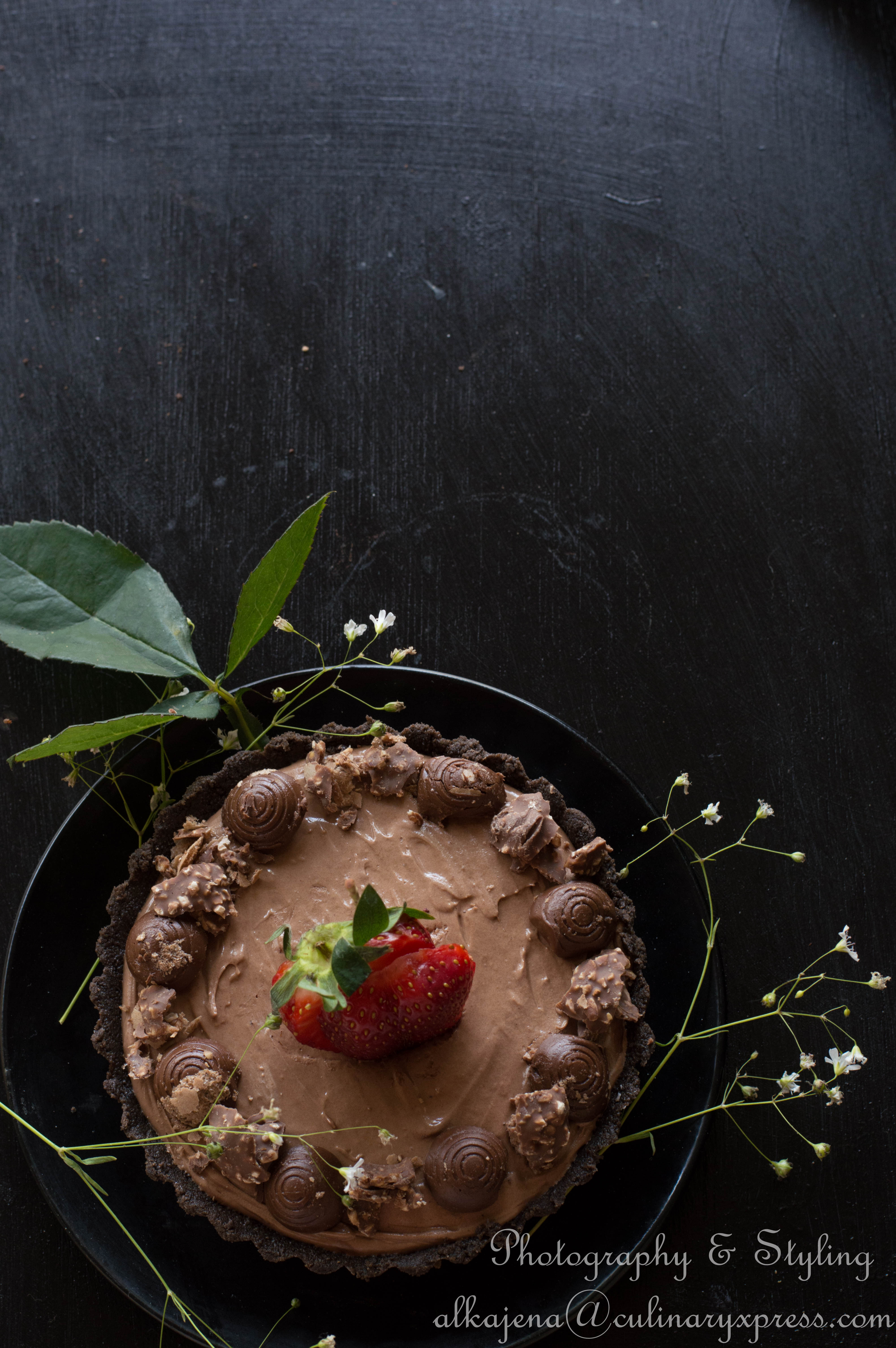 Last year I had made this No bake Italian dessert with cream and milk called Panna cotta which means "cooked cream" in Italian. its a softly set pudding which is creamy yet firm. The previous year it was the BLACK FOREST CAKE which was on the menu. You can also try this No Bake Strawberry Cheesecake to impress your Valentine.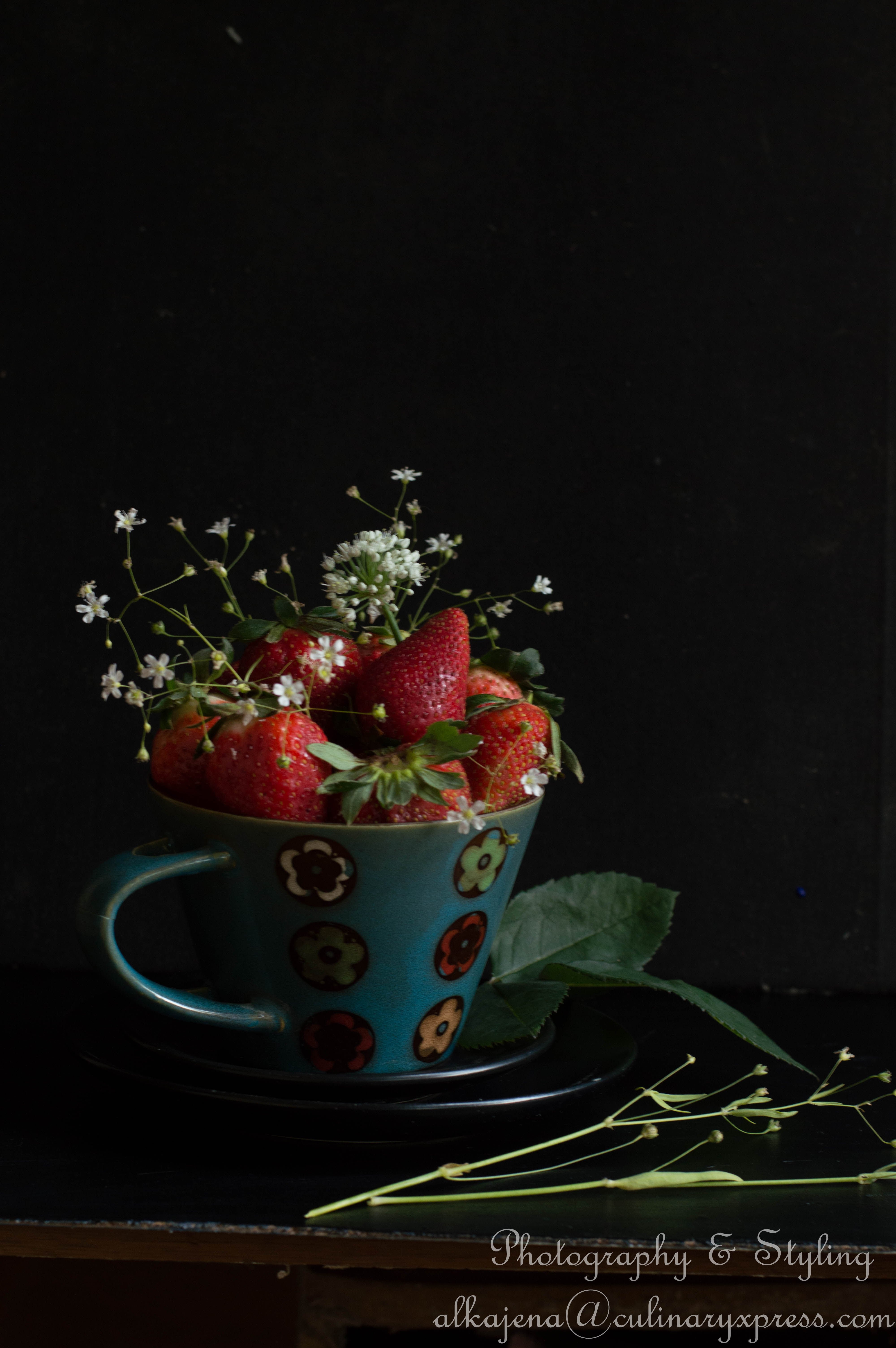 Not only Strawberries are juicy and delicious, they are also called the super food which is packed with antioxidants and offer a wide range of health benefits, some of which may surprise you.
Strawberries are an excellent source of vitamin C which helps to  boost our immunity.Strawberries fight bad cholesterol.The antioxidants and phytochemicals found in strawberries also helps to reduce inflammation of the joints,regulate blood pressure.
(Visited 153 times, 1 visits today)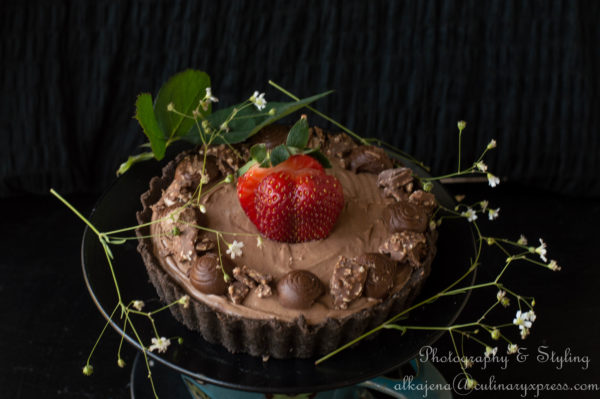 | | |
| --- | --- |
| | |
In a bowl, mix together cookie crumbs and melted butter until moistened. Pat into two lightly greased mini tart pans with removable bottoms. Refrigerate at least 30 minutes.

In a small saucepan, warm 1/4 cup cream and nutella until smooth stirring often. Remove from the heat and transfer to a large bowl.

In a large mixing bowl beat the remaining 1/2 cup cream until thickened. Gradually add the sugar and vanilla and continue beating until stiff peaks forms.

Fold the whipped cream into the nutella mixture until fully incorporated. Thinly slice the strawberries and place over the Oreo crumbs. Now pour the Nutella mixture into the tart pans. Refrigerate until firm.

Once set, place the Ferrero Rocher chocolates on top along with sliced Strawberry and serve.