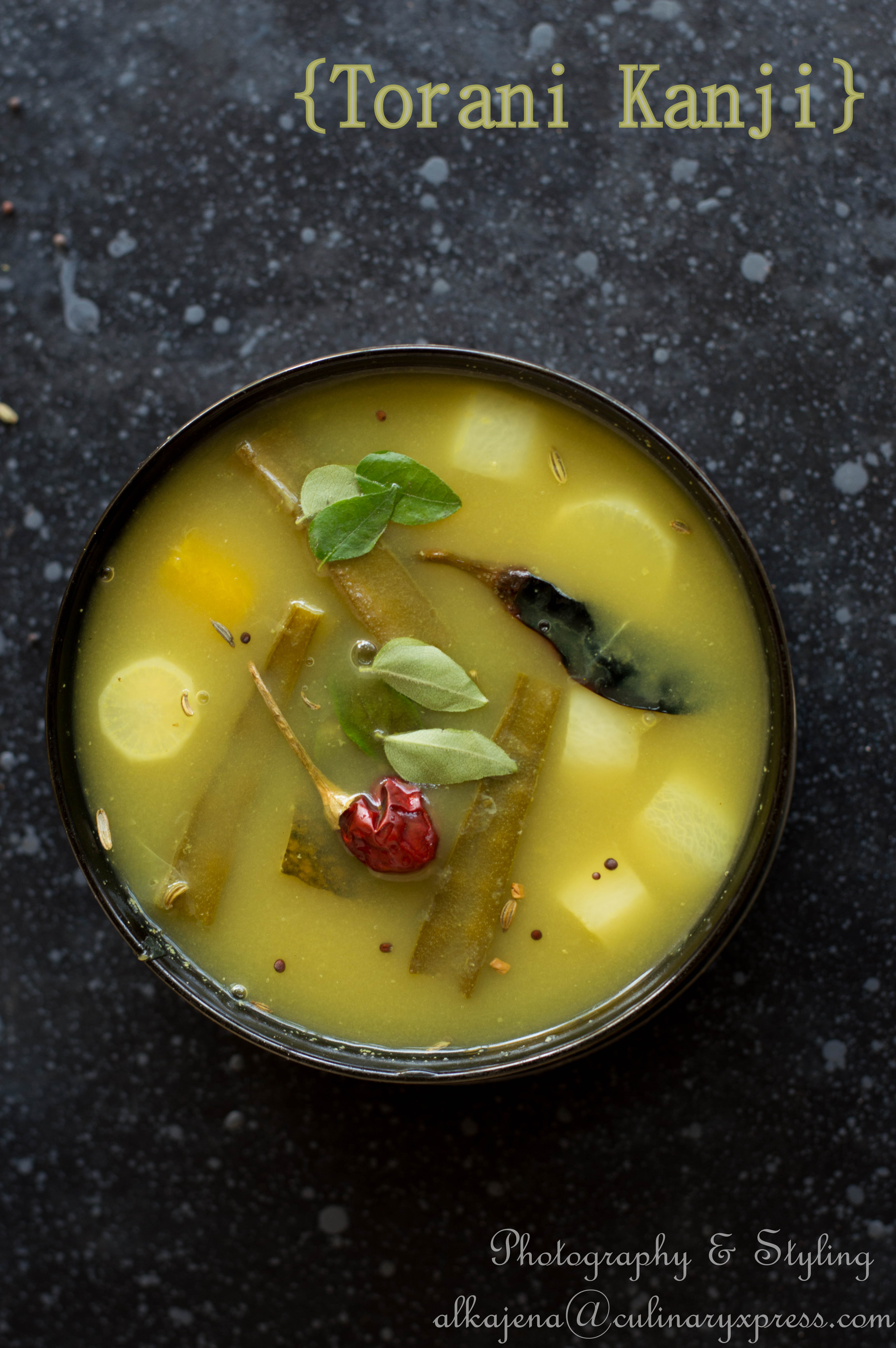 Torani Kanji ( Fermented rice water and vegetable soup  ) is a soupy based dish with a unique sour taste to it which comes from fermentation of the rice water . This authentic Odiya dish is quite popular in Southern part of Odisha.  Torani kanji is prepared by Peja(leftover water after boiling rice)and torani(rice water or the liquid juice of pakhala) and then cooked with vegetables.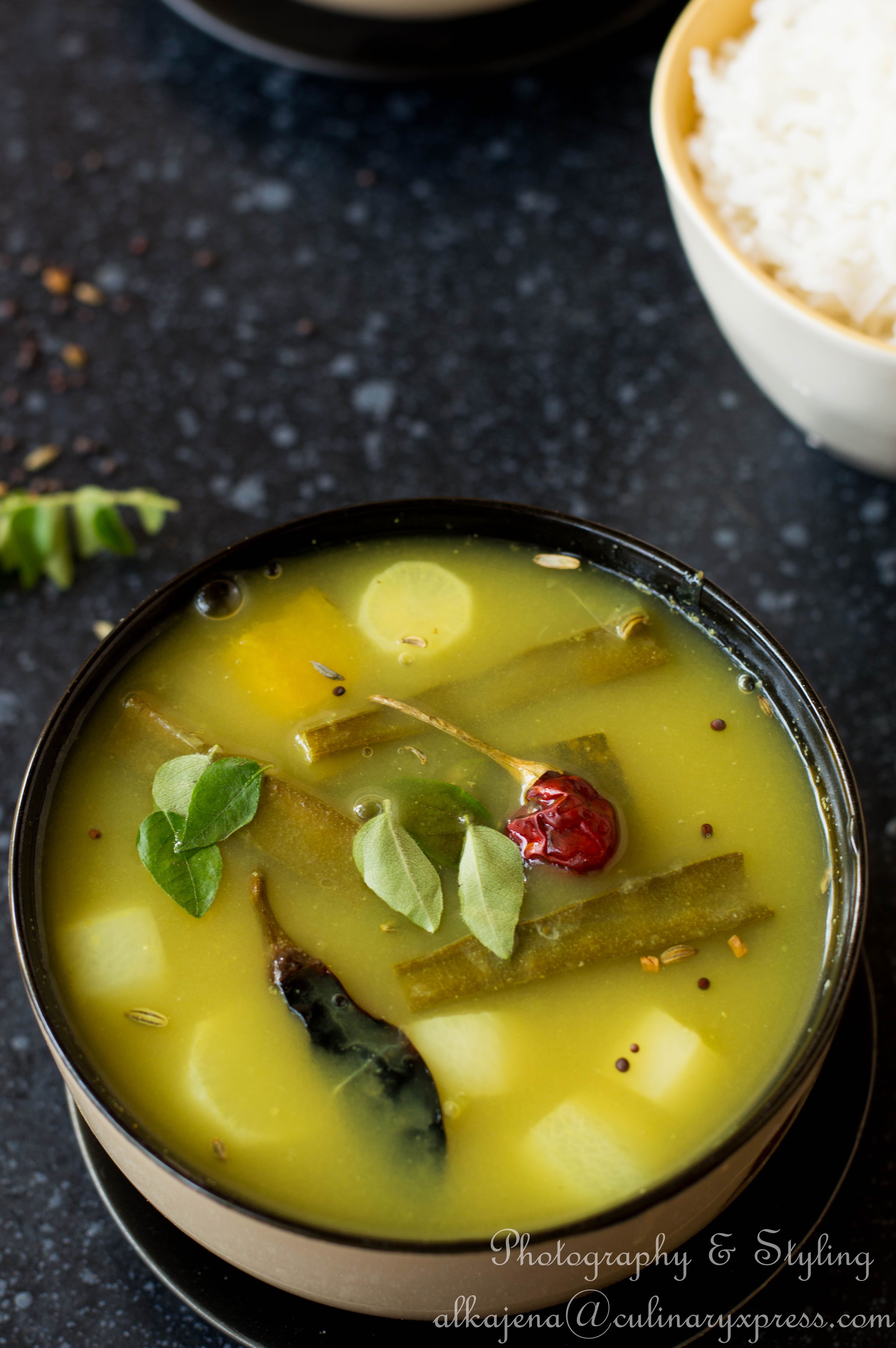 Earlier Kanji was prepared in the winter month because refrigerators were not there.It is also a good body coolant for summer months. Usually Kanjis are made either with vegetables known as Pariba Kanji, Leafy vegetables known as Sagaw Kanji and dry fish known as Sukhua Kanji.It could be made from Yogurt, Rice water and half cooked rice as the base. Kanji prepared with Torani has an unique taste to it compared to the Dahi Kanji.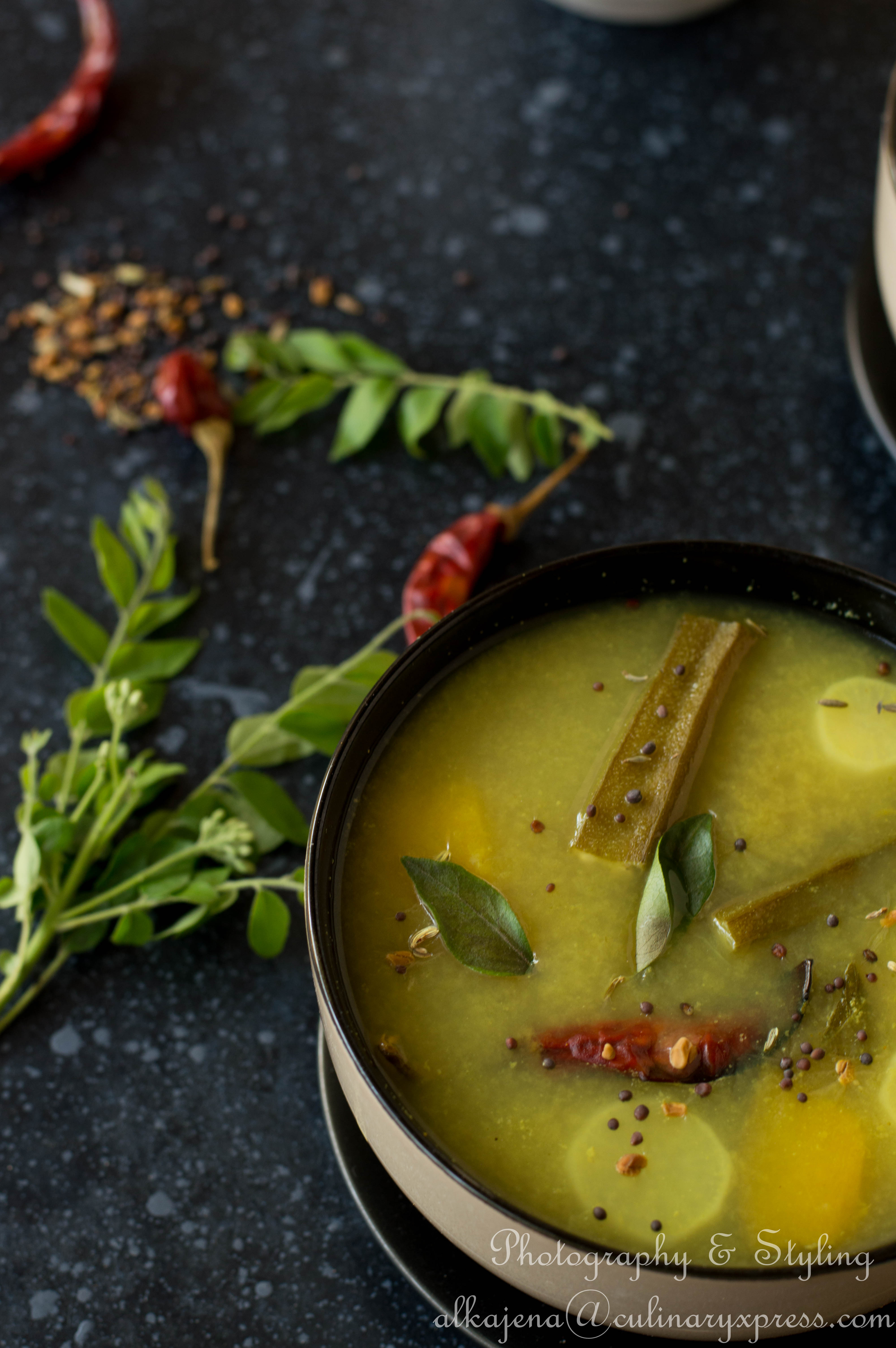 In the olden days, womenfolks used to keep a little peja with torani in a container and the next day throw away half of the previous days mixture and add current day's Peja to it. This process are repeated till a large  volume is collected and develops a sour taste due to fermentation. This process takes usually 5 to 6 days. But now, we donot wait till that long. I just kept my mixture for one day outside and after mixing fresh Peja the next day, started cooking with some ambula or dry mango to get the required sourness to it.
(Visited 1,234 times, 1 visits today)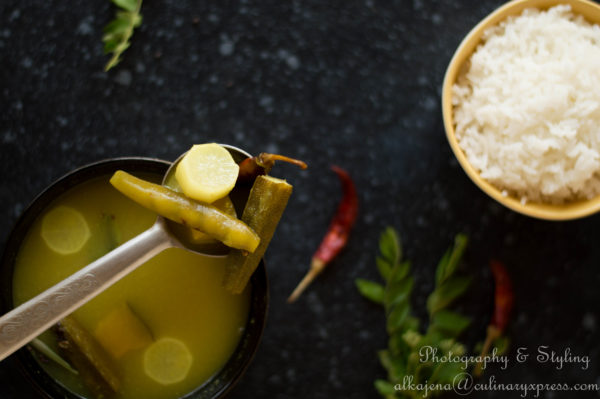 | | |
| --- | --- |
| | |
Collect the excess water after cooking rice. Dilute it with a cup of water. Drop in a piece of ambula in it and cover the vessel with a thin cloth . Let it stand overnight. Again collect the rice water on the next day. Dilute and allow to cool down completely.

Throw away half of the previous day's rice water along with the ambula. Add the fresh lot along with another fresh piece of ambula. Let it stand overnight.

Repeat this process for 3-4 days. Once the torani starts to smell a bit pungent and taste sour, you can proceed to prepare the kanjee.

Wash and cut radish into round shape and okras into long pieces.Wash and chop pumpkin.

Dilute the torani with 2-3 cups water and transfer to a deep pan. Add salt to taste and a bit of turmeric. Bring it to a full boil. (be careful as it tends to rise and come out of the vessel )

Add the chopped vegetables to the torani. Let it boil on a medium flame till all the vegetables are cooked.Check for salt and sourness. If it lacks enough tang, drop in 1-2 pieces of ambula.

Heat the oil in a tempering pan.  Once it starts to smoke, reduce heat. Add the broken chilis, Panch Phutana .Quickly follow with the crushed garlic and curry leaves. Once the garlic turns brown on the edges, pour the contents of the tempering pan over the kanjee.  

Let it boil for another 2-3 mins before removing from the flame.Serve hot or at room temperature.