The last few weeks are absolutely loaded with sweets in my Blog, as a lot of festivals are celebrated with much pomp and fanfare at this side of the world and sweets are always parts of those celebrations. I made a couple of experiments with my sweets and they all turned out so well that it brings a smile on my face. Recently I have completed two years of my blogging career and I made a super easy recipe inspired from a famous Lassi stall in my town to mark the occasion. But all these sweets have definitely made me to think about my weight and in the coming week also Ganesh Chaturthi is coming and once again the house will be decked up to welcome him with his favorite ladoos and sweets.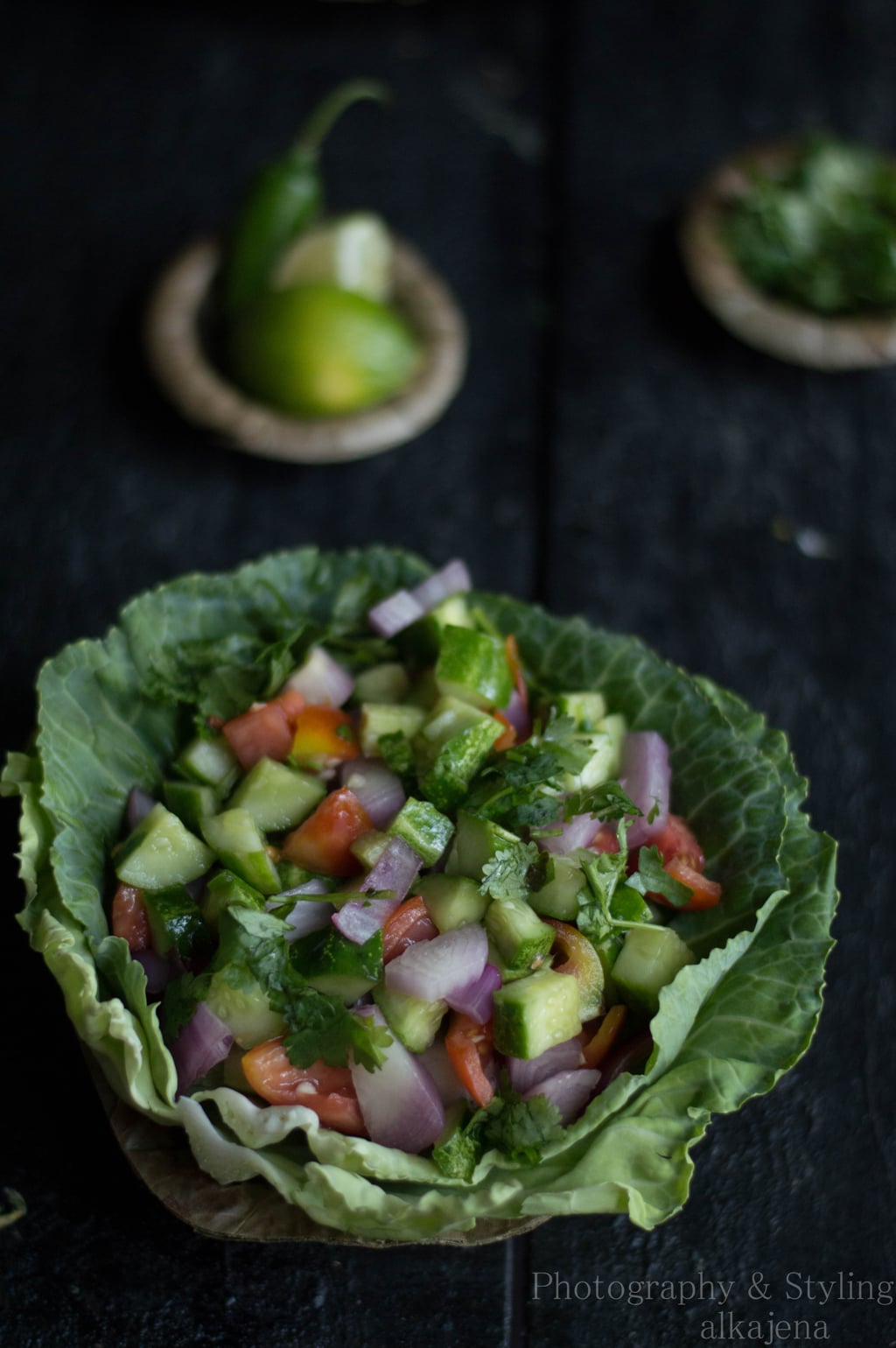 So this whole week I am more into balancing my diet with fresh green leafy vegetables and salads. Salads are packed with fresh and nutritious ingredients like vegetables, raw fruits, sprouts and can be made tasty also with exciting blend of flavour, texture and aroma. Salads are quite healthy and at the same time delicious using different ingredients and dressings easily available in the backyard of your kitchen garden or vegetable vendors.Salads are typically served cold and can incorporate variety of foods like vegetables, fruits, cheese, eggs, nuts, cooked meat and grains also.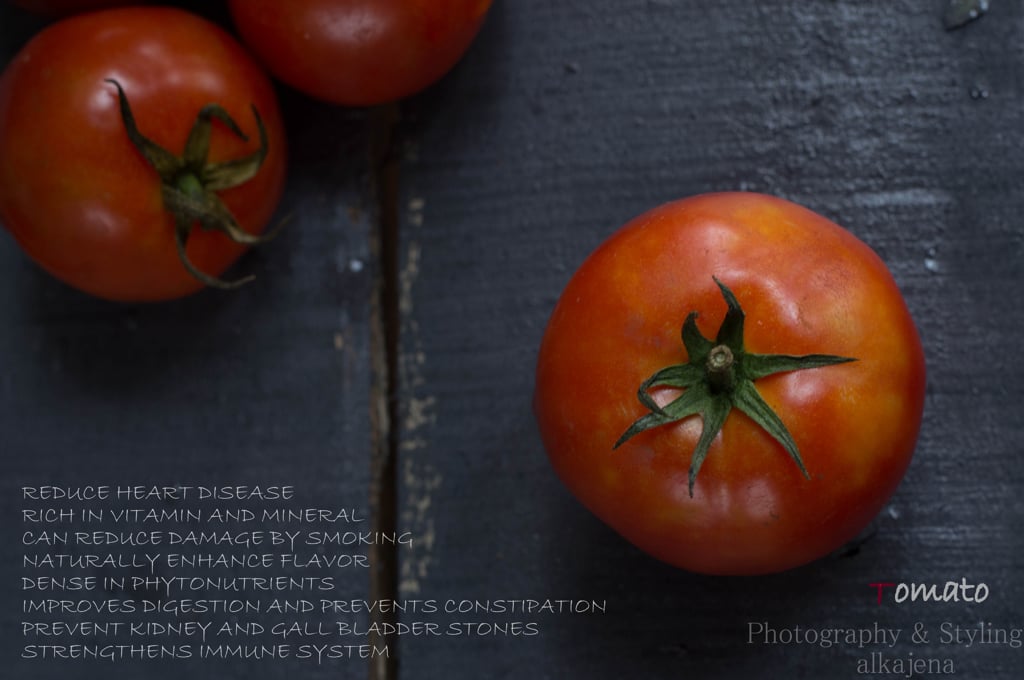 Salads are so versatile in nature that you can serve them at any point during the course of your meal. it can be served as Appetizer, Side dish, Main Course and even as desserts in the form of Fruit salad.For me, my Salad needs to be simple as I prefer to have them as Side dish. Since Sunday lunch is always an elaborate menu mostly with Meat and Fish, this simple Tomato Cucumber Salad is a perfect match to balance the heavy meal.The light and bright flavors of fresh tomato and cucumber perfectly match the hot and humis climate at home in a Sunday Afternoon. This is a basic recipe even an beginner can make and as you understand flavour and texture you keep on building this Salad as per your fancy. Add some Feta cheese or even Ricotta , Olives to give this a Greek twist, or add some watermelon for a sweet and salty contrast . The possibilities is endless. So Go ahead and add your special twist to this basic Tomato and cucumber salad.
(Visited 158 times, 1 visits today)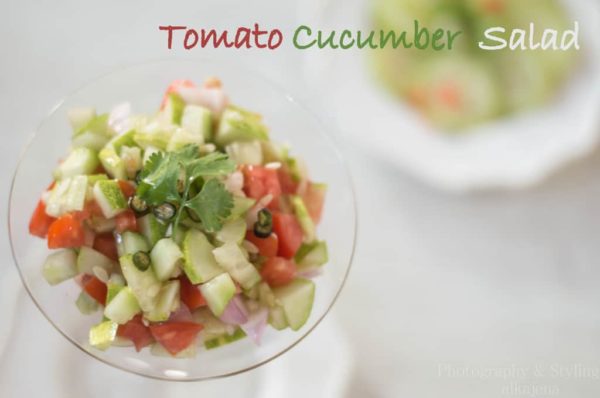 | | |
| --- | --- |
| | |
Chop the tomatoes and cucumbers and place them in a large bowl. Add chopped onion and add them to the salad bowl.

In a small bowl, stir together 2 Tbsp extra virgin olive oil, 1 Tbsp lemon juice, 1 tsp salt and 1/4 tsp chopped green chillies and honey and mix well to prepare the salad dressing.

Drizzle your salad with this dressing just before serving and add more salt to taste if desired.

Garnish with chopped Coriander leaves. Don't add the dressing early or the tomatoes will be too juicy.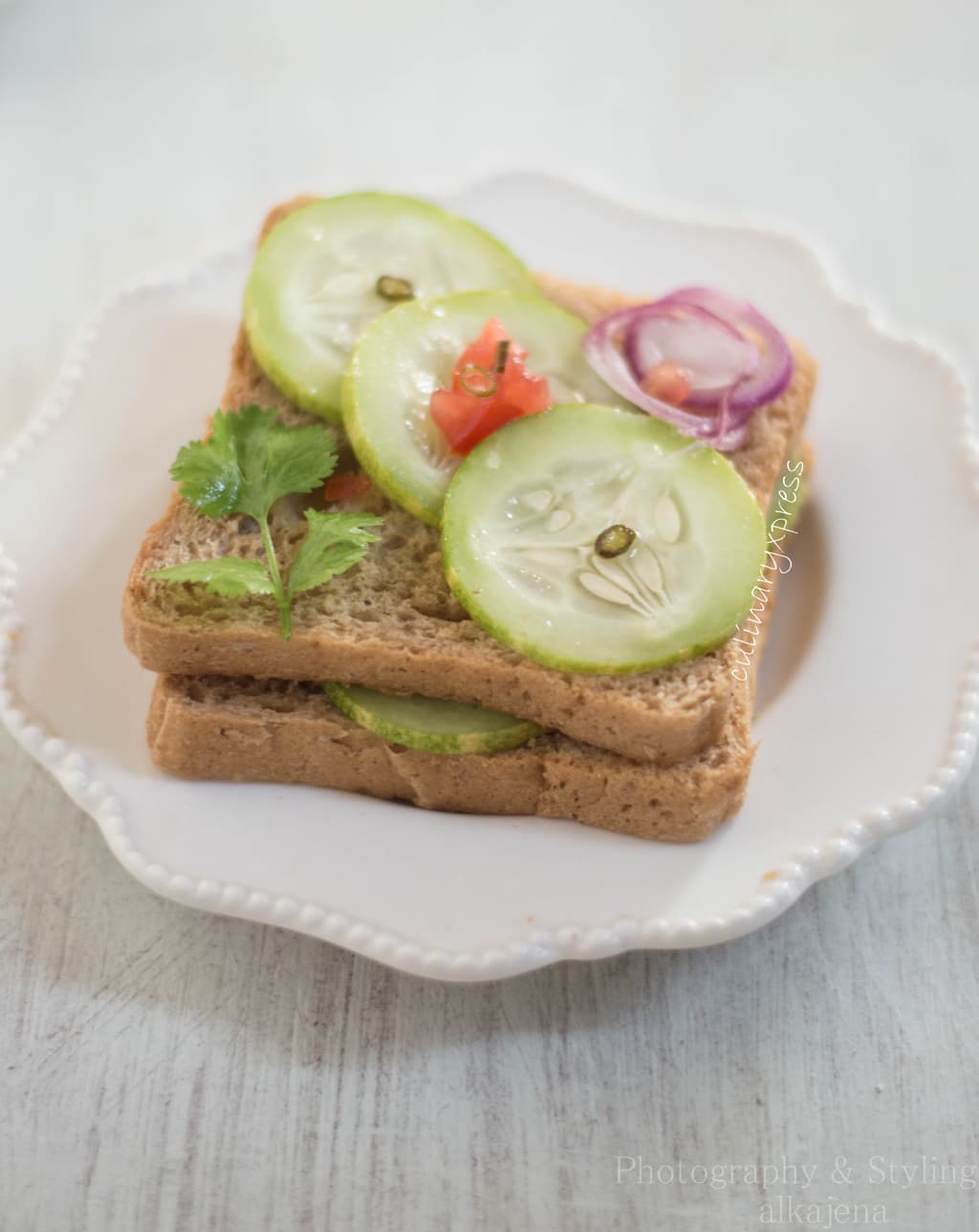 This Salad is going to be part of our 55th theme called # Salad for Foodie Monday BlogHop