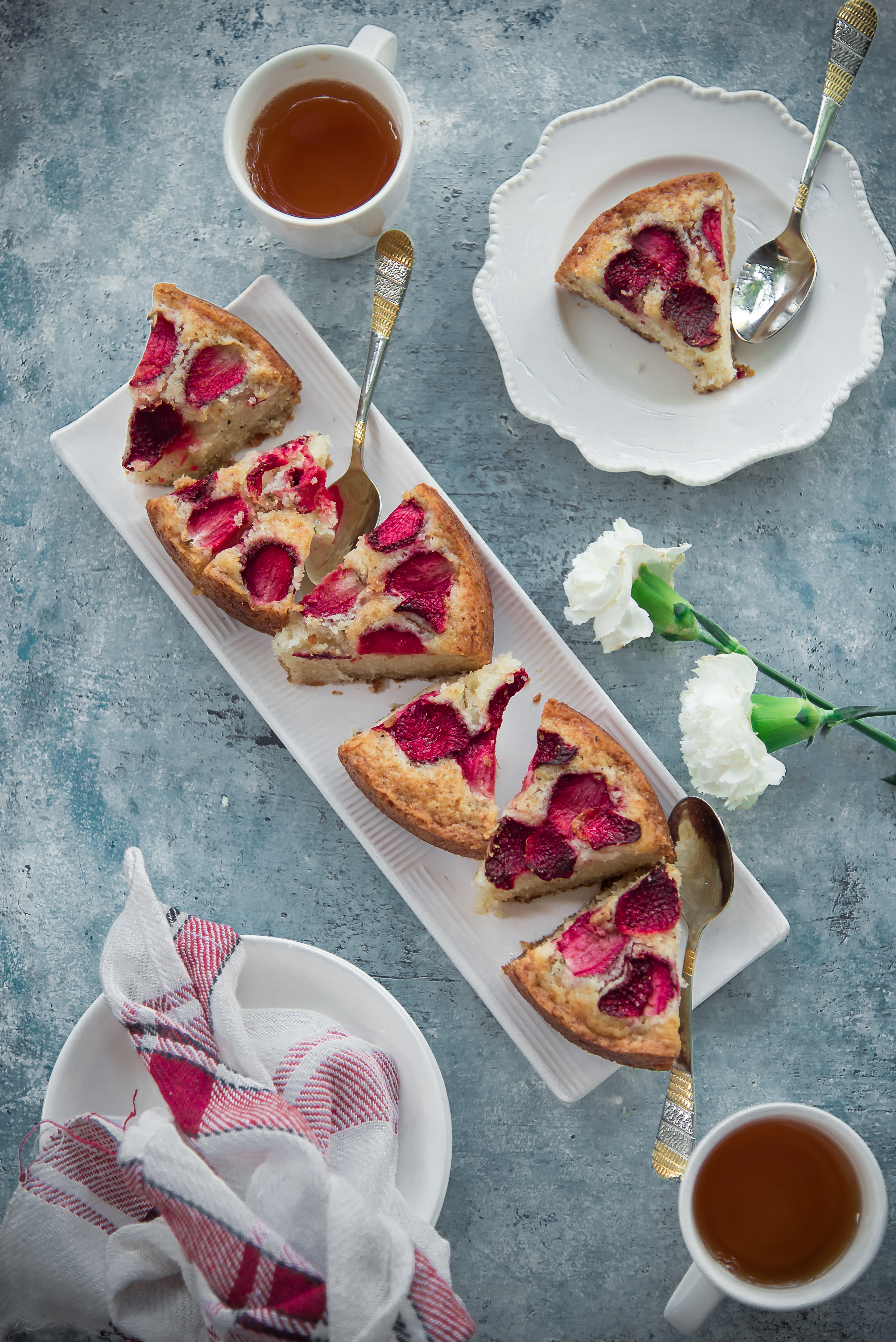 This Strawberry Cake is the perfect way to celebrate the abundance availability of strawberry this season. It's eggless, moist and toped with juicy strawberries . I had been to the departmental store to pick up these strawberries because I had to do a product styling for  Pushpita's-homemade food. I ate most of it and the rest I decided to use in making a eggless tea time cake.
I was thinking of baking this cake in February but cannot wait that long for this cake which smells so DELICIOUS because of the use of cardamom in it. It's light, springy, perfectly sweet, hinted with warm cardamom flavors, and studded with fresh strawberries. Basically, this cake is best used with a cup of tea or coffee , however you can eat it anytime of the day.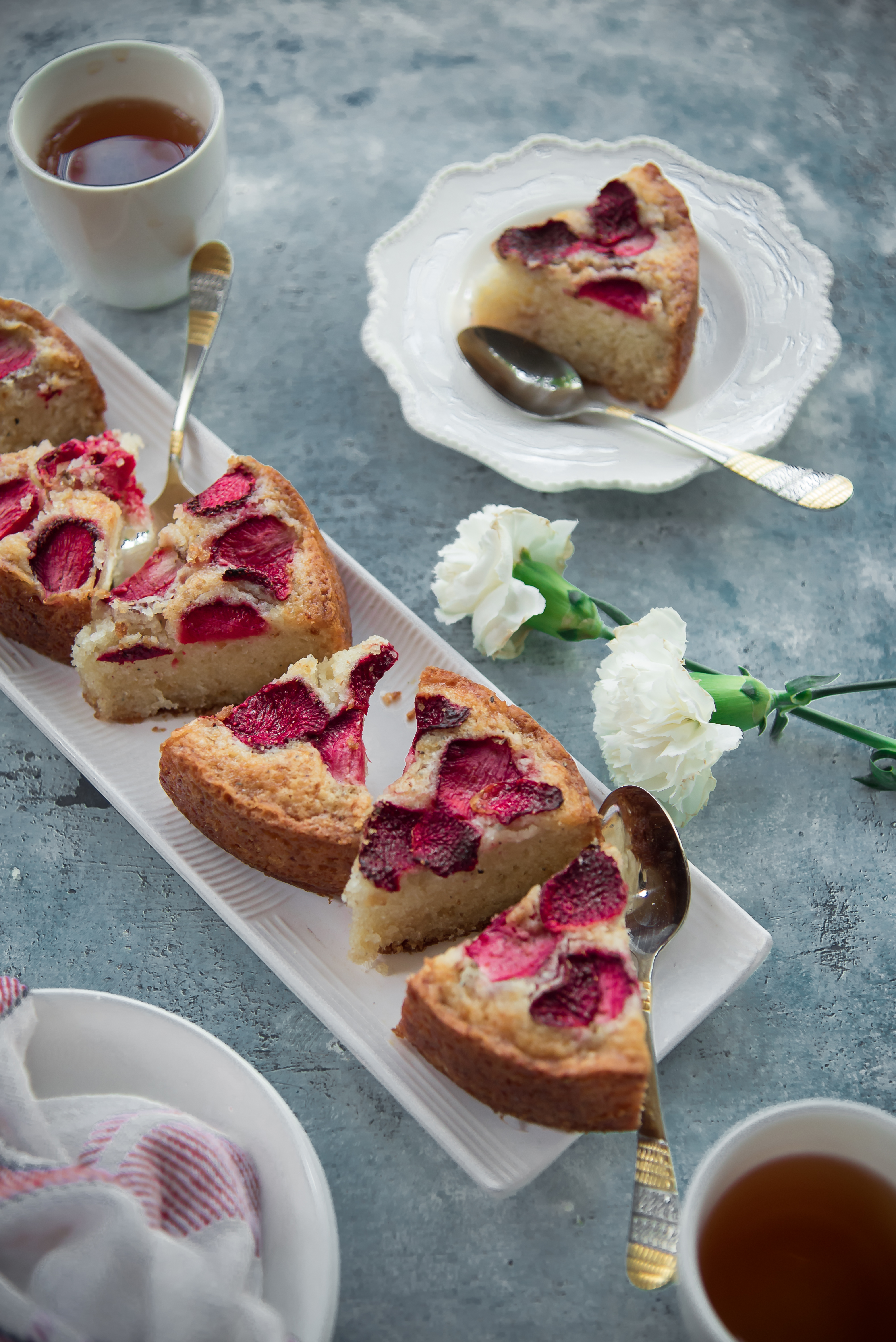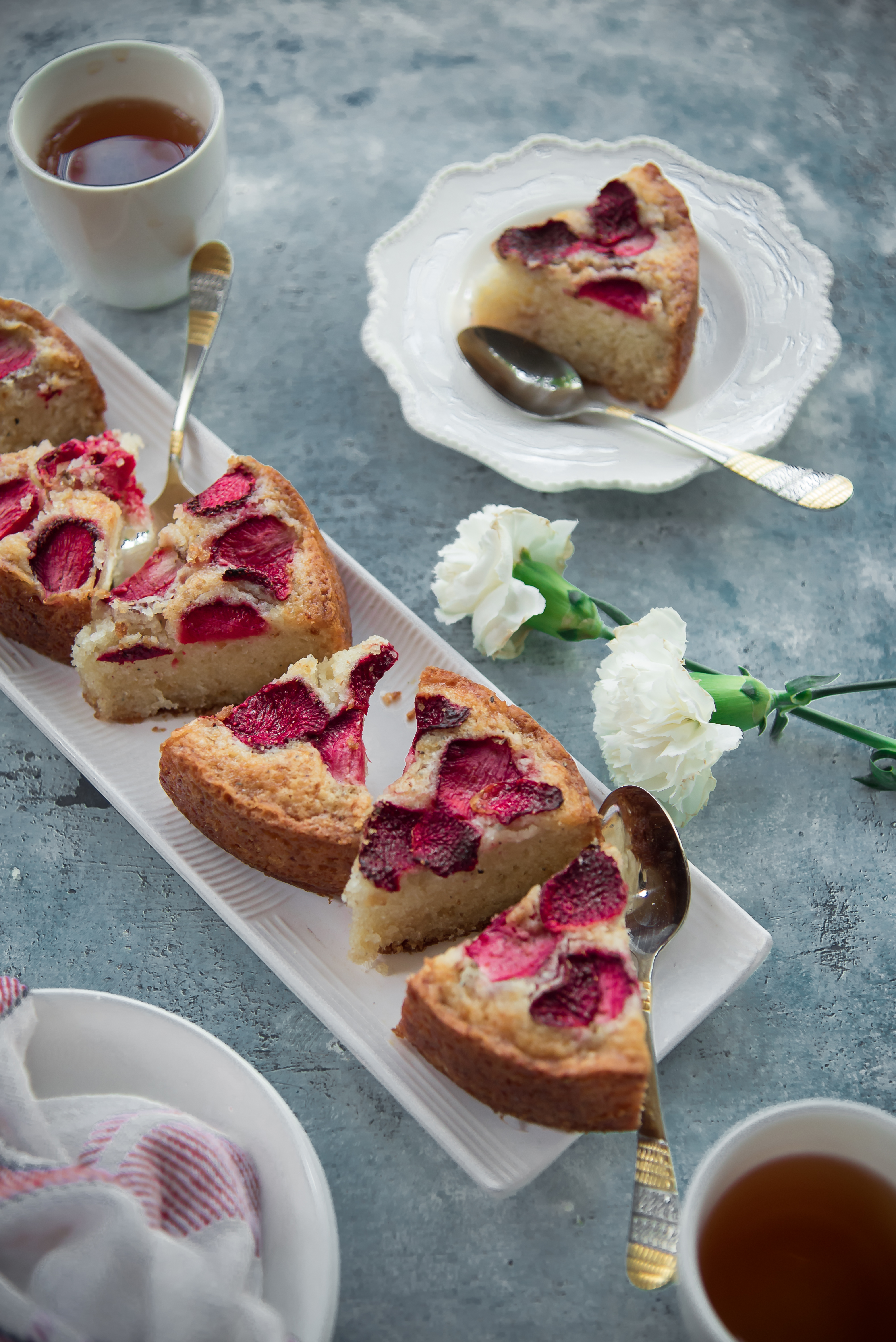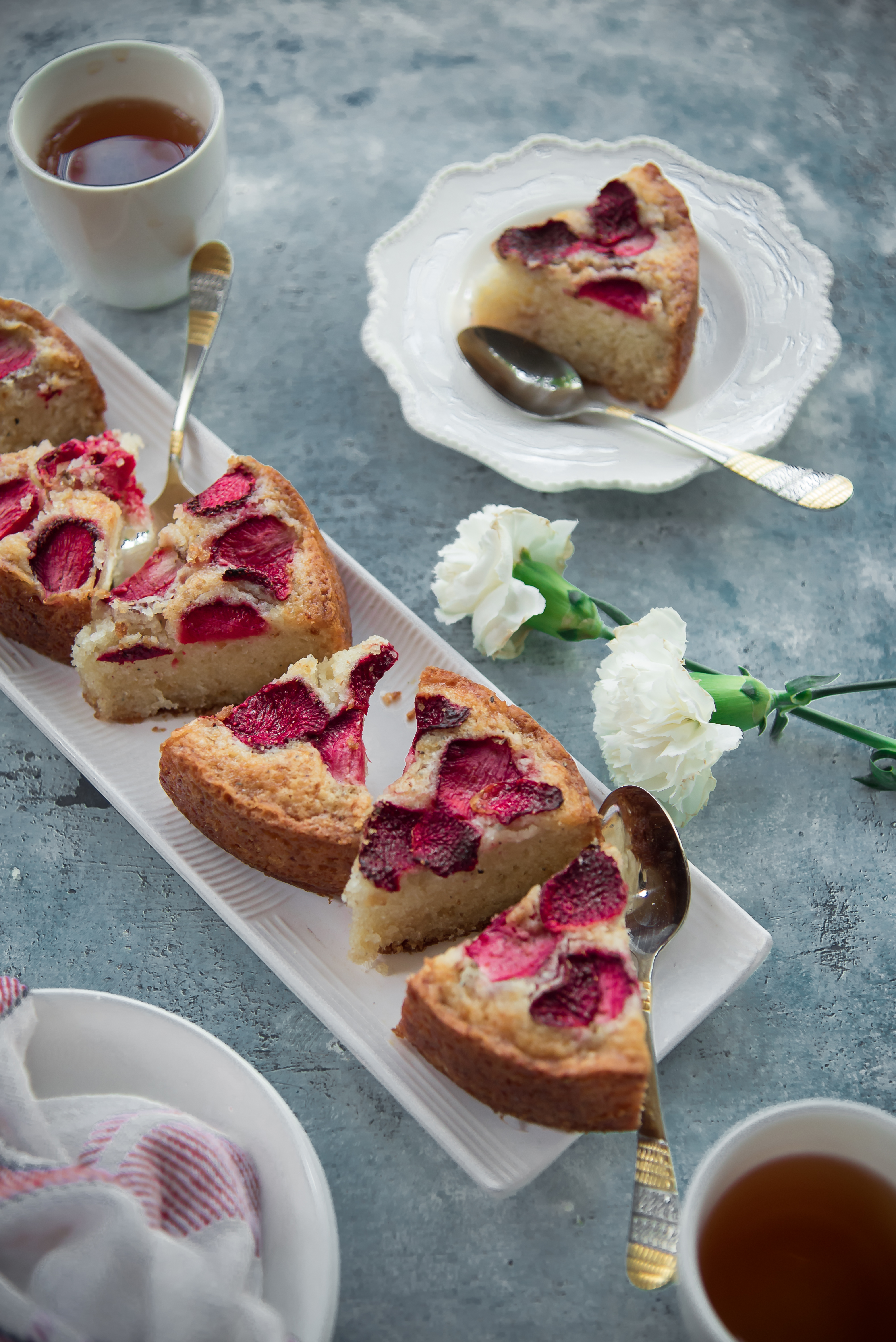 Ingredients:
1 cup all-purpose flour
1 teaspoons baking powder
½ teaspoon baking soda
pinch of salt
1/2 cup castor sugar
¼ cup vegetable oil
¼ cup yogurt
¼ cup milk
1 tsp cardamom powder
10 to 12 fresh strawberries, sliced
Instructions
Pre-heat the oven to 180*C. Line a 7″ round pan with parchment paper. Chop the strawberries and keep aside.
Shift all purpose flour, salt, baking powder, baking soda and keep aside.
In a separate bowl, beat oil and sugar till it is mixed and then add yogurt and mix everything well .
Mix cardamom powder and gently fold the dry ingredients into the wet ingredients alternatively with the milk. Do not over-mix.Fold in some strawberries into the batter and transfer the thick batter to the cake pan. Arrange rest of the strawberry slices on top.
Sprinkle a tablespoons of castor sugar on top. Bake the cake in the preheated oven for 40-45 minutes until a skewer inserted into the center comes out clean.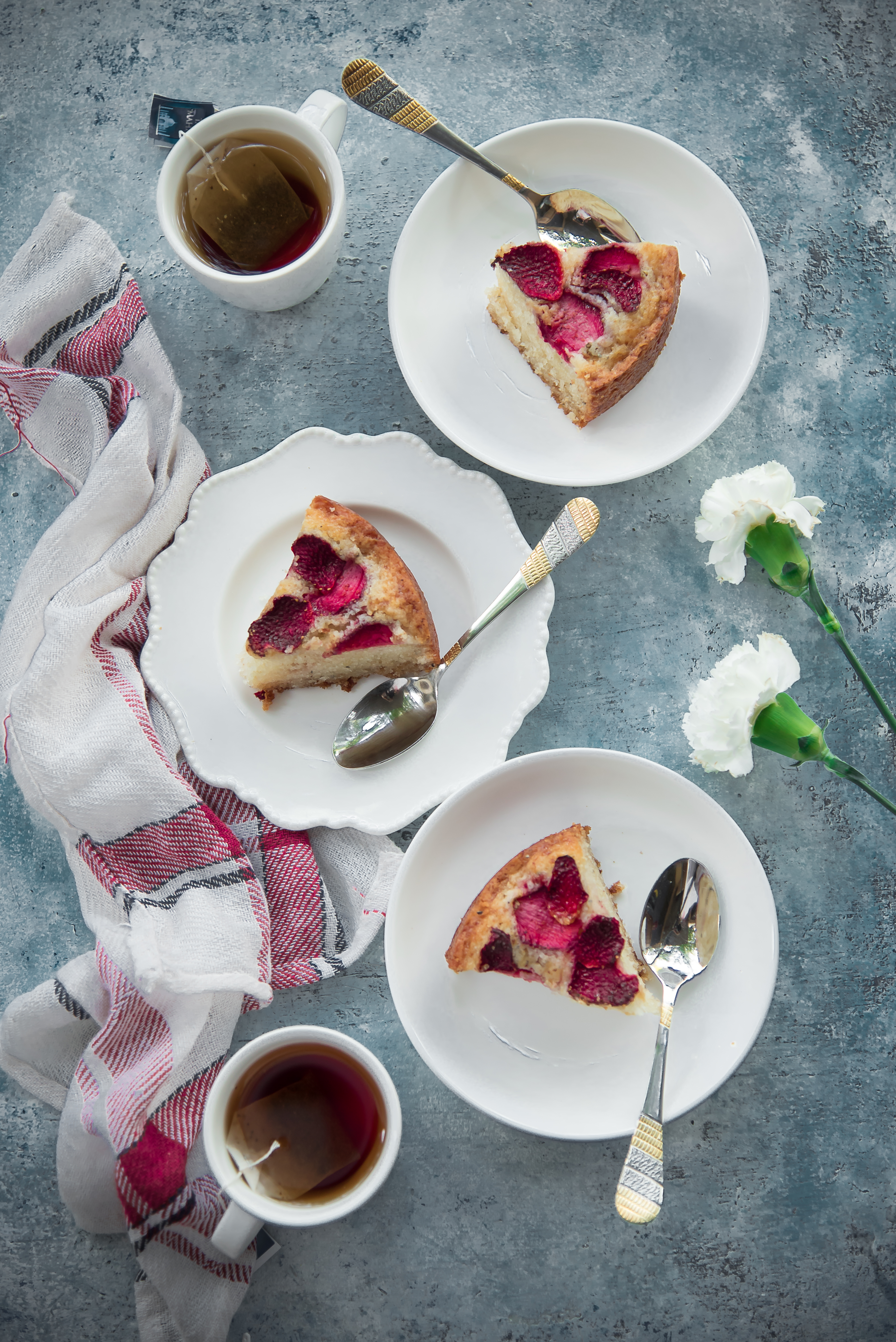 (Visited 36 times, 1 visits today)