This is a very versatile and fast cake recipe. This moist and delicious Banana Cake is my all-time favorite banana cake recipe, made completely from scratch. This warm banana cake recipe, made using the ripest bananas can be served with the afternoon Tea/Coffee. How much I try I am always left with overripe bananas that is too ripe for my liking, so I use them in making cakes or Malpua, a thin , crisp pancake dipped in sugar syrup.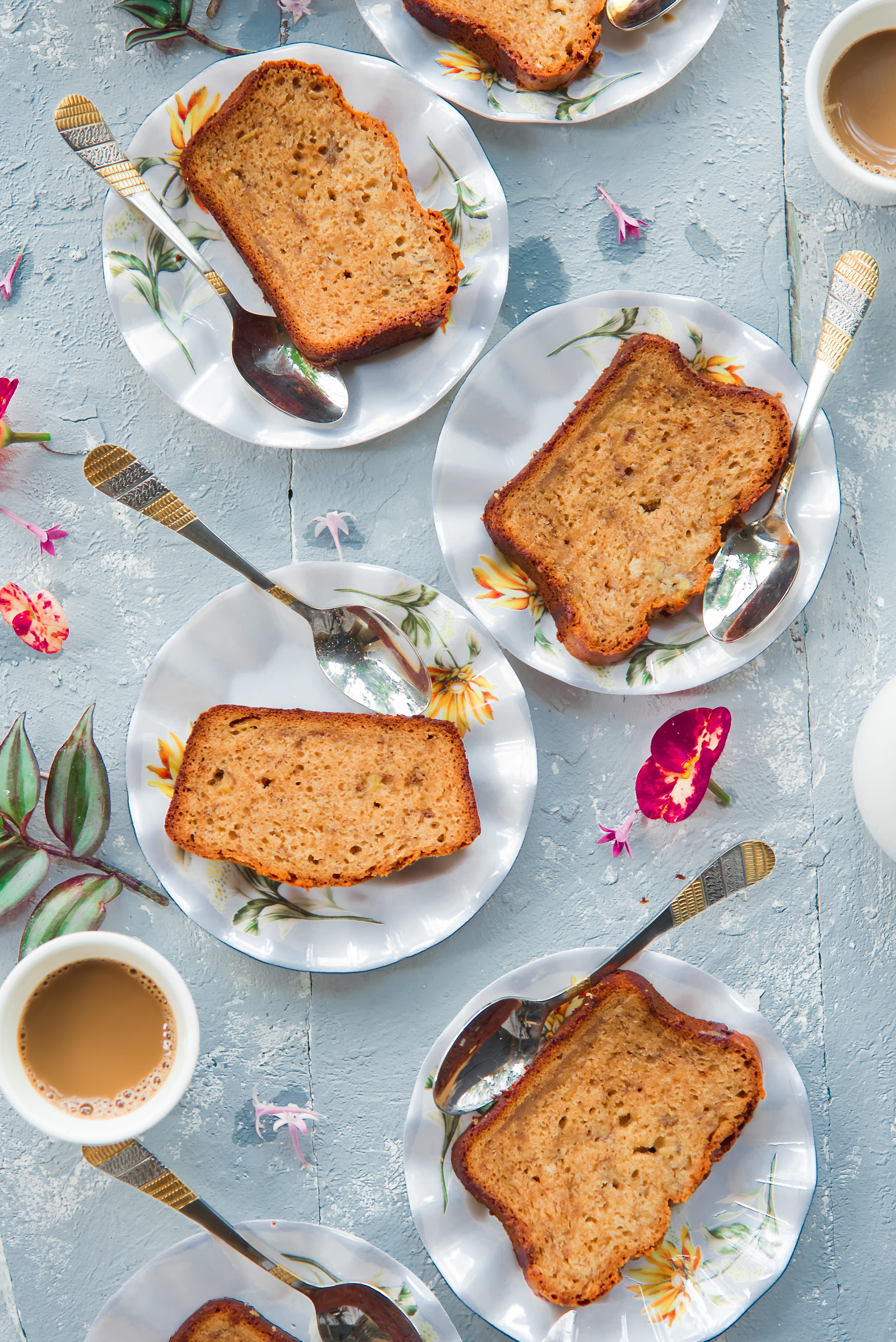 Ingredients:
1 1/2 cups All Purpose Flour
1 tsp Baking Powder
1/2 Tsp Baking Soda
1/4th tsp salt
3 nos overripe banana
1/2 cup brown sugar
2/3rd cup vegetable oil
3/4th cup condensed milk
3/4th cup milk
1/2 tsp cardamom powder
Lets learn how to make it:
Preheat the oven at 180 degree and grease a baking pan.
Mix all the dry ingredients like all purpose flour, baking powder, baking soda, salt and sieve and keep aside.
Peel , Mash the banana and keep aside.
In a bowl, add the oil and brown sugar. Mix well and add the condensed milk. Keep stirring so that it mixes well.
Now add the mashed banana and mix everything well. Now add the cardamom powder and mix well.
Now add the dry ingredients alternatively with milk till no lump is found.
Pour in a baking pan and bake in a preheated oven at 180 degree for about 35 to 40 minutes or till a toothpick comes out clean.
Cool, slice, serve and enjoy with a cup of tea or coffee.
(Visited 34 times, 1 visits today)