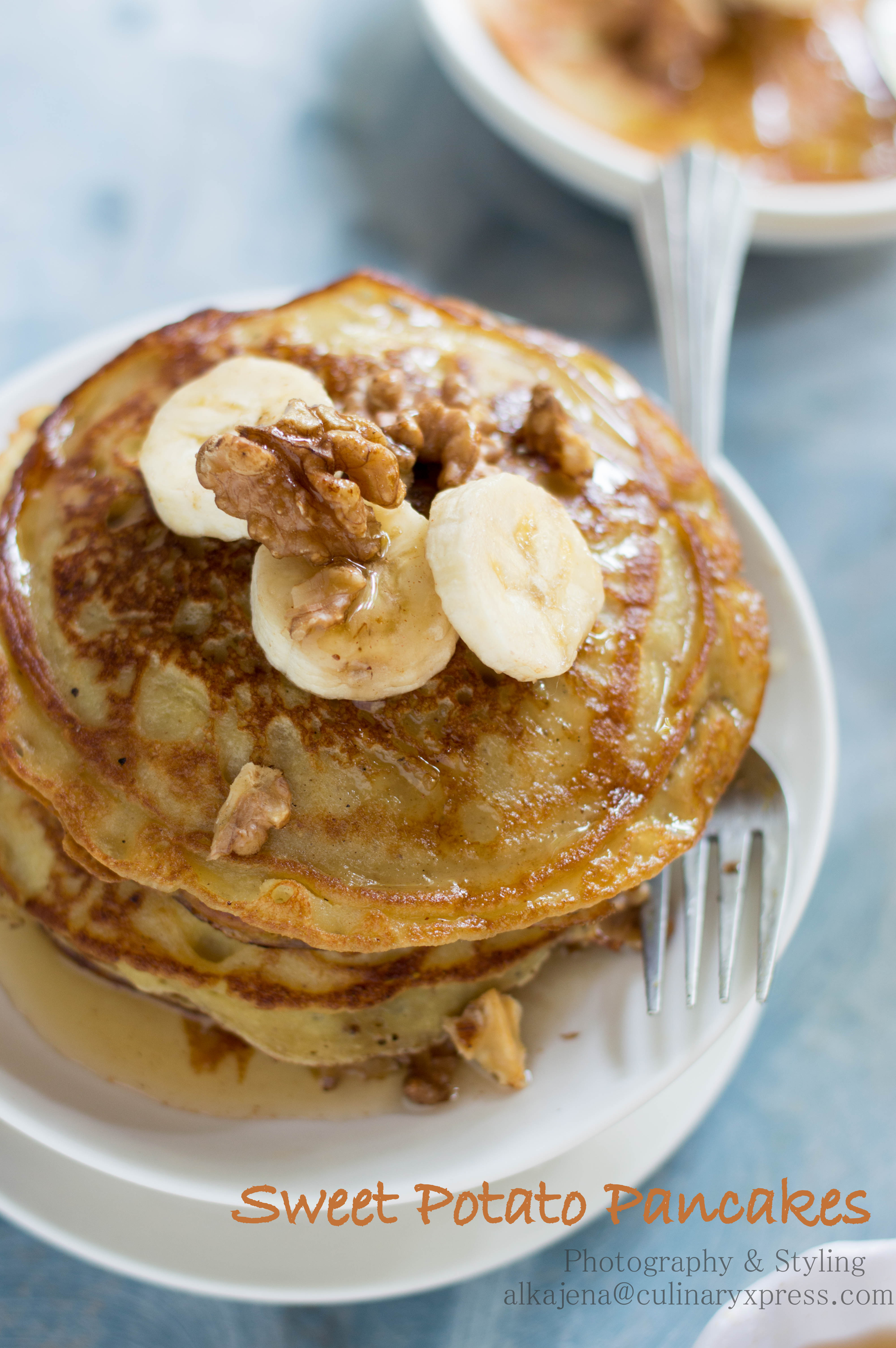 Lightly spiced and fluffy Pancakes are always on my mind for a weekend breakfast. These are prepared from a starch-based batter which may contain eggs, milk and butter and cooked on a hot griddle. On weekend, I do a lot of activities from cleaning  to keep my staples ready for the week ahead. I find little time to prepare a heavy breakfast for myself. One look at these super-fluffy sweet potato Pancakes and you will definitely going to try it once.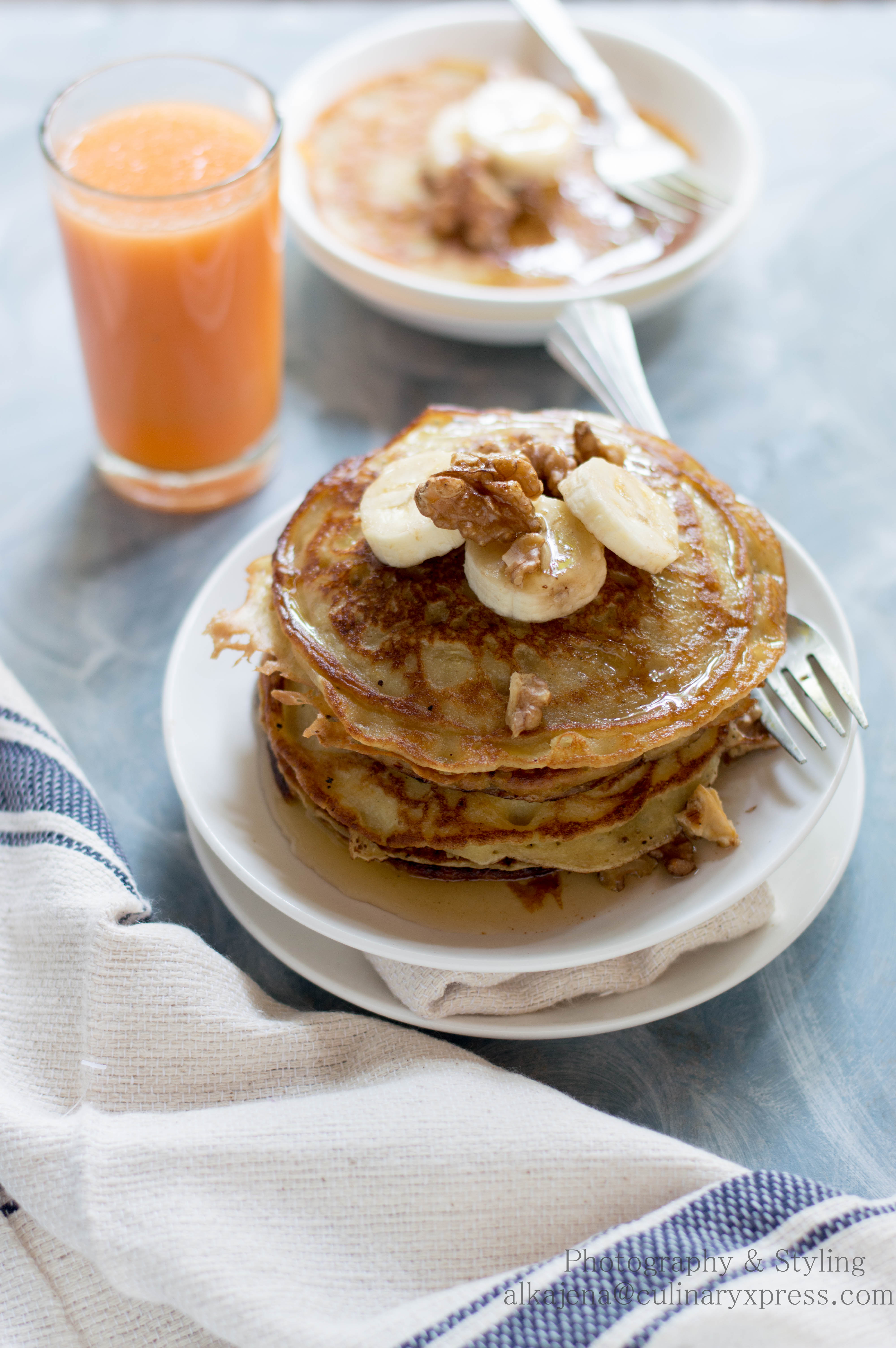 If you want to incorporate the goodness of veggies and fruits in your breakfast, then this is a must try.Though you cannot taste sweet potatoes , the sweet maple syrup and the honey toasted walnuts will take your breath away. You must be wondering why sweet potato, I had some left over mashed sweet potatoes from the burger patty. I was looking for using the leftover mashed sweet potatoes and what a better way than in a pancake.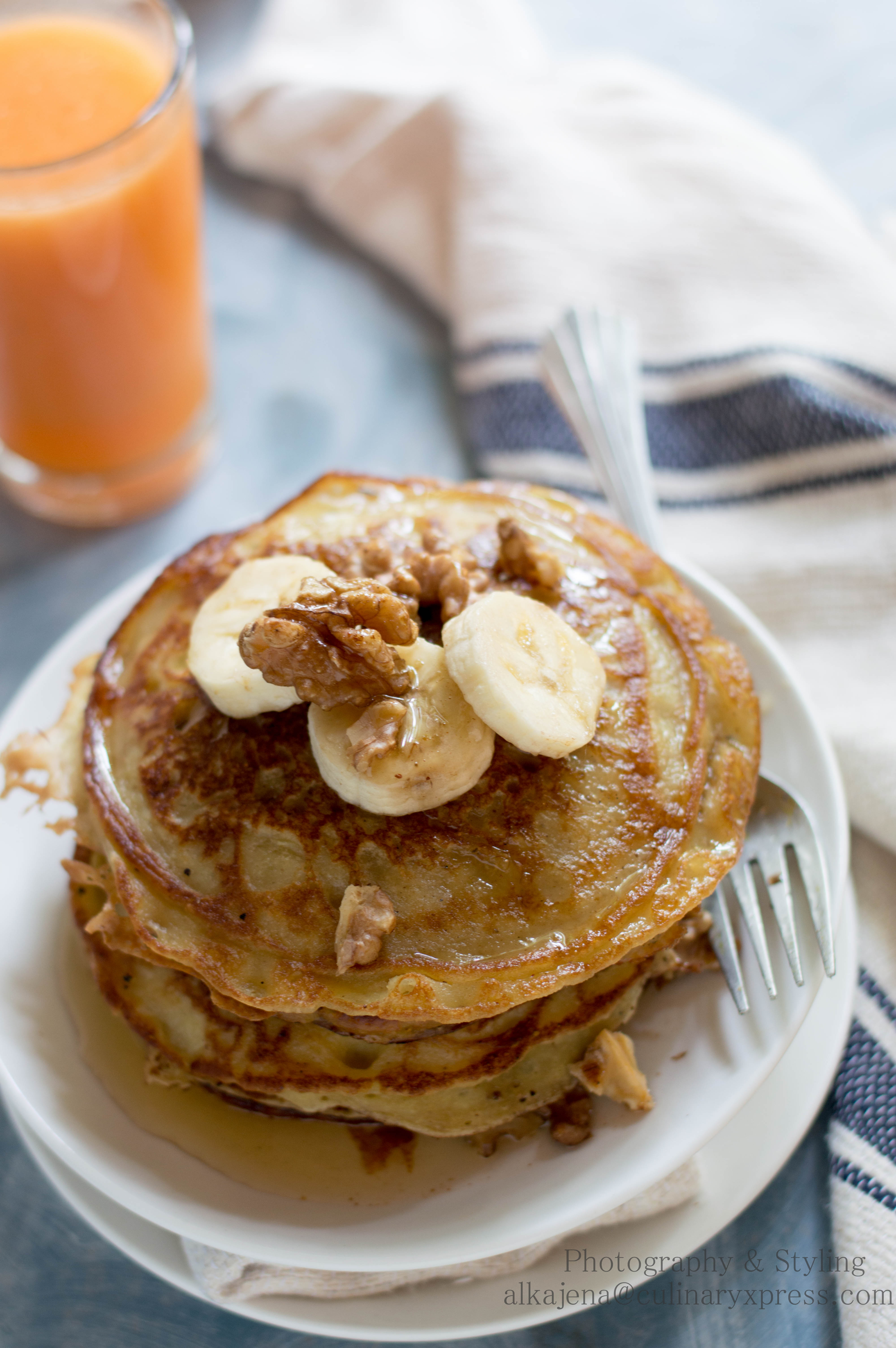 Sweet Potatoes are great source of Vitamin A and are full of fiber. They are rich in beta-carotene which provide protection against damage to cellular structures and DNA.I have used brown sugar, cinnamon, and nutmeg in the batter with a drizzle of maple syrup on top. Maple syrup are excellent choices for these great-tasting sweet potato pancakes.
The best thing about these pancakes are that you can cook them in less than 30 minutes. If you cook this a few times and it may become part of your weekly routine. Breakfast foods are good sources of nutrients such as calcium, iron and B vitamins as well as protein and fibre. What's better than a hot, warm stack of pancakes to start the day off with? A favorite of adults and kids alike, nothing feels cozy like a fresh batch of pancakes, preferably with a couple hot cups of coffee or a glass of fresh juice.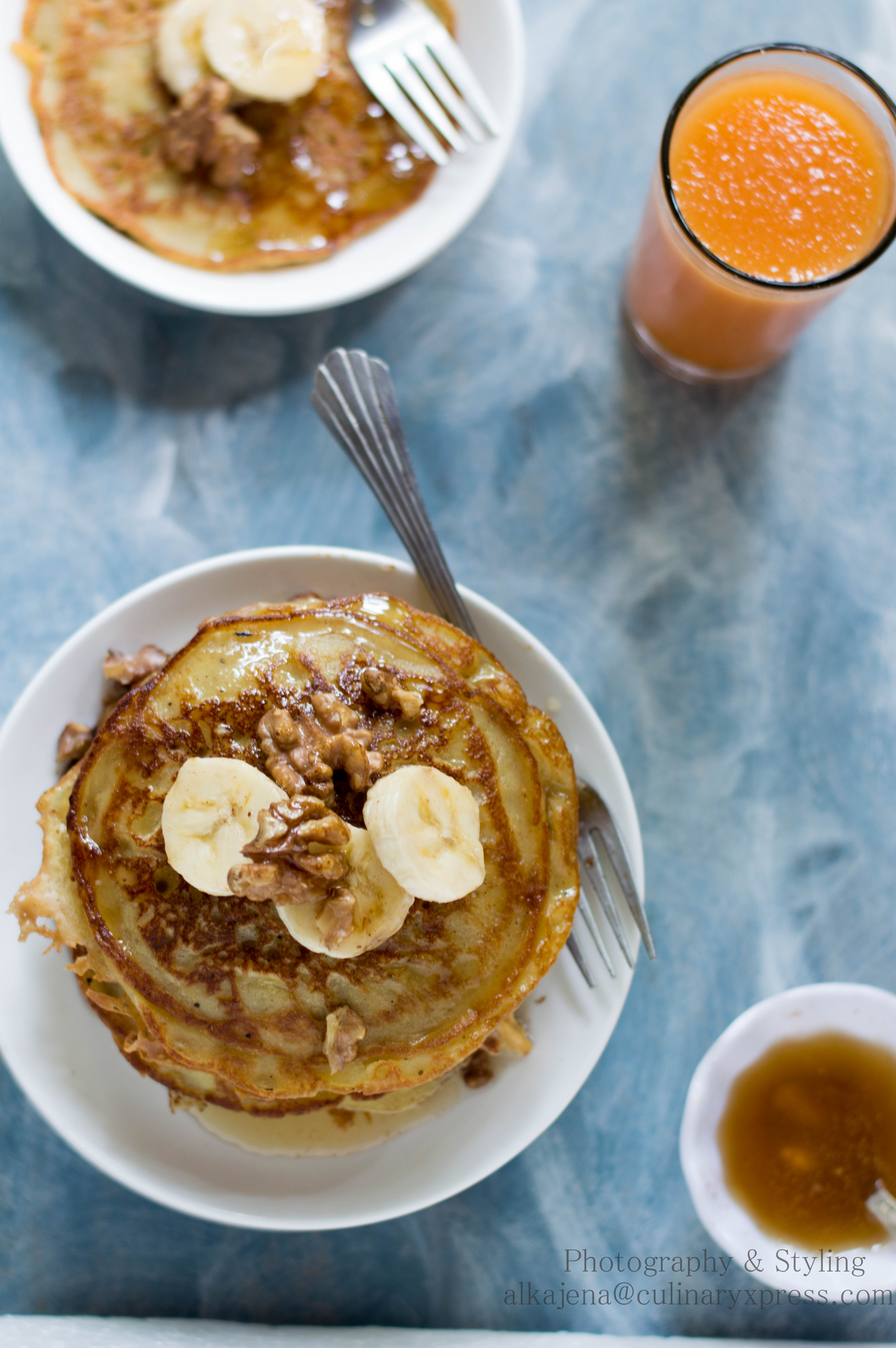 (Visited 159 times, 1 visits today)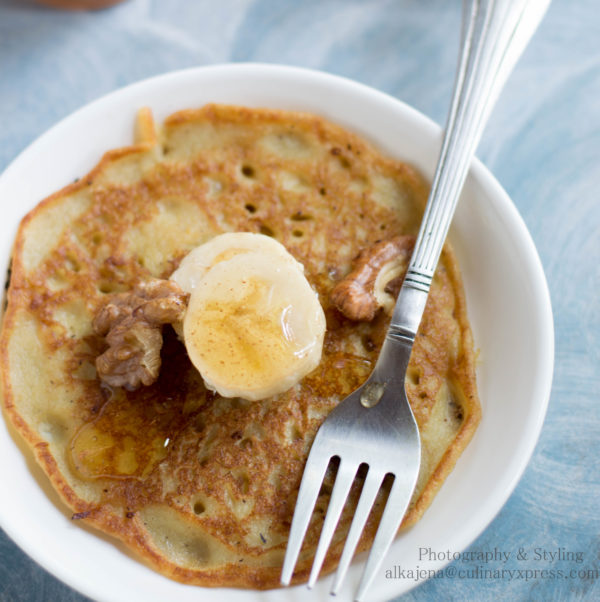 | | |
| --- | --- |
| | |
Whisk together flour, baking powder, baking soda, salt, sugar, cinnamon and nutmeg in a medium bowl.

Add buttermilk, and whisk until just combined. Stir in the mashed sweet potato. Do not over mix; the batter should have small lumps.Let the batter rest for 5 minutes.

Toast the walnuts on a pan with some honey and keep aside. heat the griddle.

Test griddle by sprinkling a few drops of water on it. If water spatters off griddle, it is hot enough. Brush some oil or butter onto griddle.

Using an ladle, pour pancake batter (about half a cup) onto the griddle. When pancakes have bubbles on top and are slightly dry around edges, flip over. Cook until golden on bottom, for about 1 minute.Repeat with the remaining pancakes.

Serve the pancakes immediately with maple syrup and walnuts, or your favorite topping.