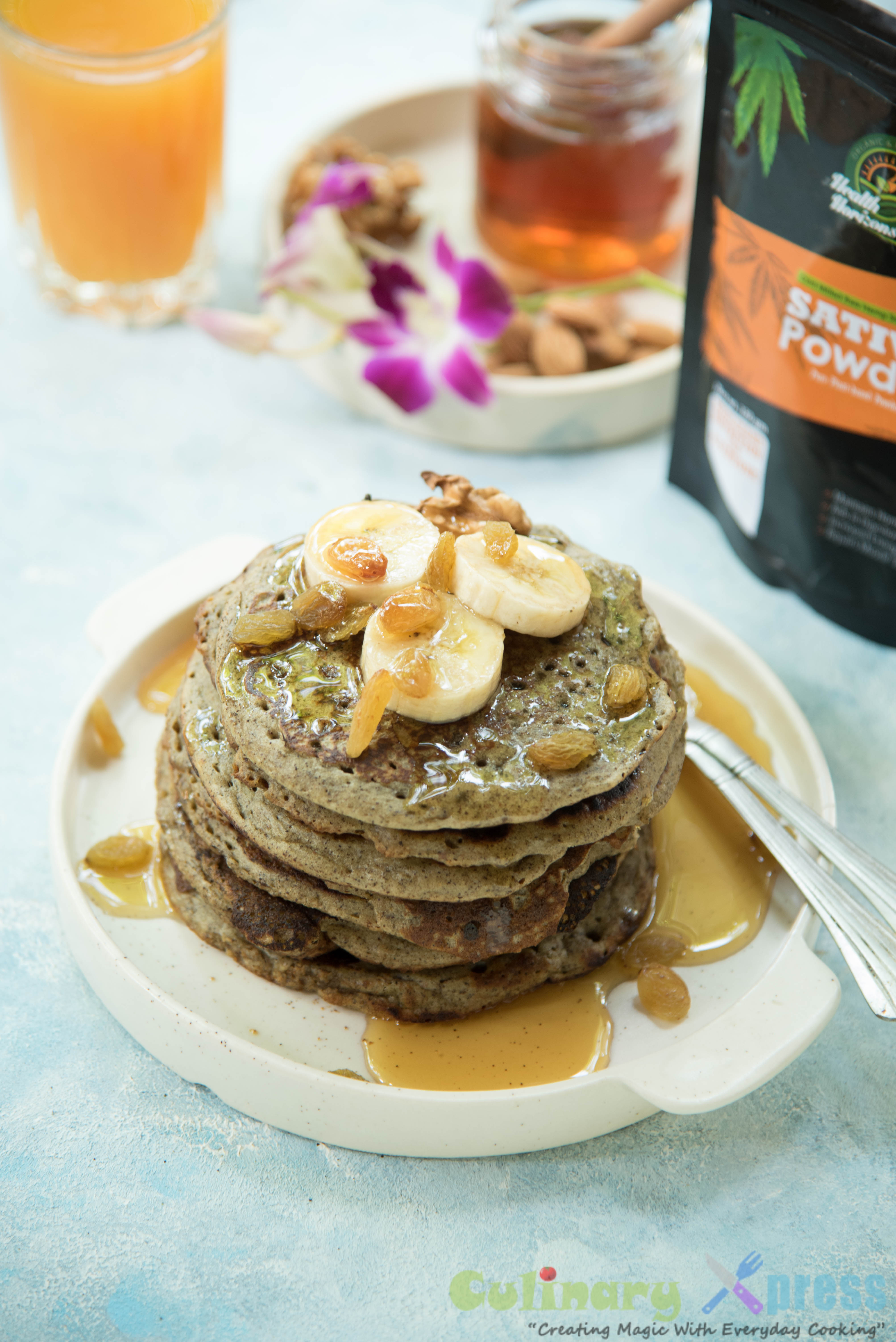 Hemp protein powder is the perfect plant based of Protein powder you can use in any of your recipes. Hemp Protein powder is the perfect vegan protein powder with all 20 amino acids including the 9 essential that can be acquired only from dietary sources. It's an excellent plant-based protein which is easily digestible, hence preferred by vegetarians, vegans & followers of sensitive diets.
Hemp protein powder are made from raw, whole milled hemp seeds. Hemp Protein powder is made by grinding hemp seeds, also called hearts, into a fine powder. This helps in retaining all the essential fatty acids found in hemp. Hemp Protein powder is a protein powerhouse loaded with more healthy omega fatty acids and fiber than many other common Protein powders.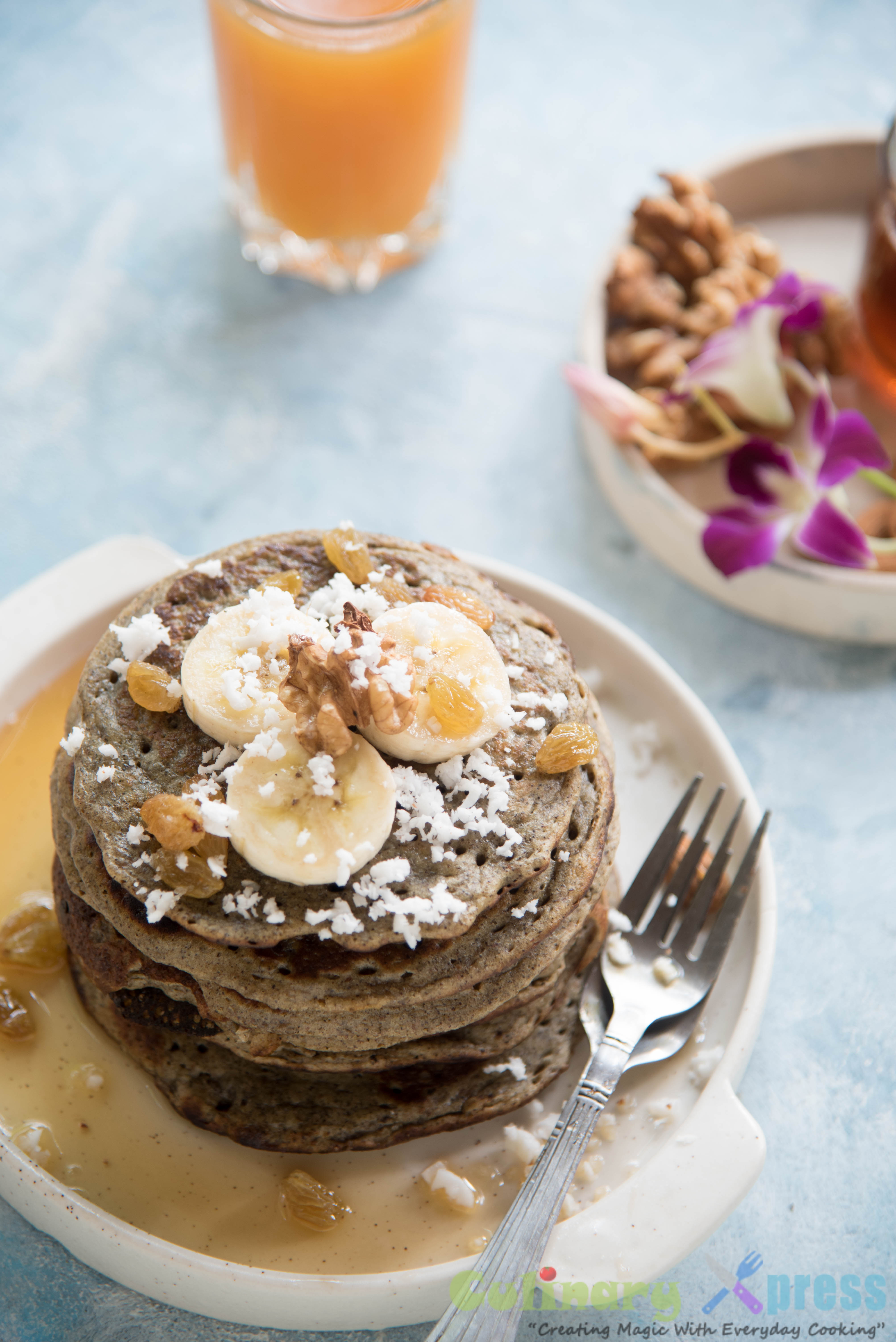 Hemp Protein powder made from hemp seeds provides a great nutritional boost similar to flaxseeds. It has dietary fiber, chlorophyll, minerals and antioxidants without any saturated fat, cholesterol, sodium or sugar. Hemp Protein powder is actually very versatile and can be incorporated into many types of recipes to boost their nutritional value. It can be used to make everything from brownies, to protein bars, to smoothies and even pancakes.You can know more about this super food Here.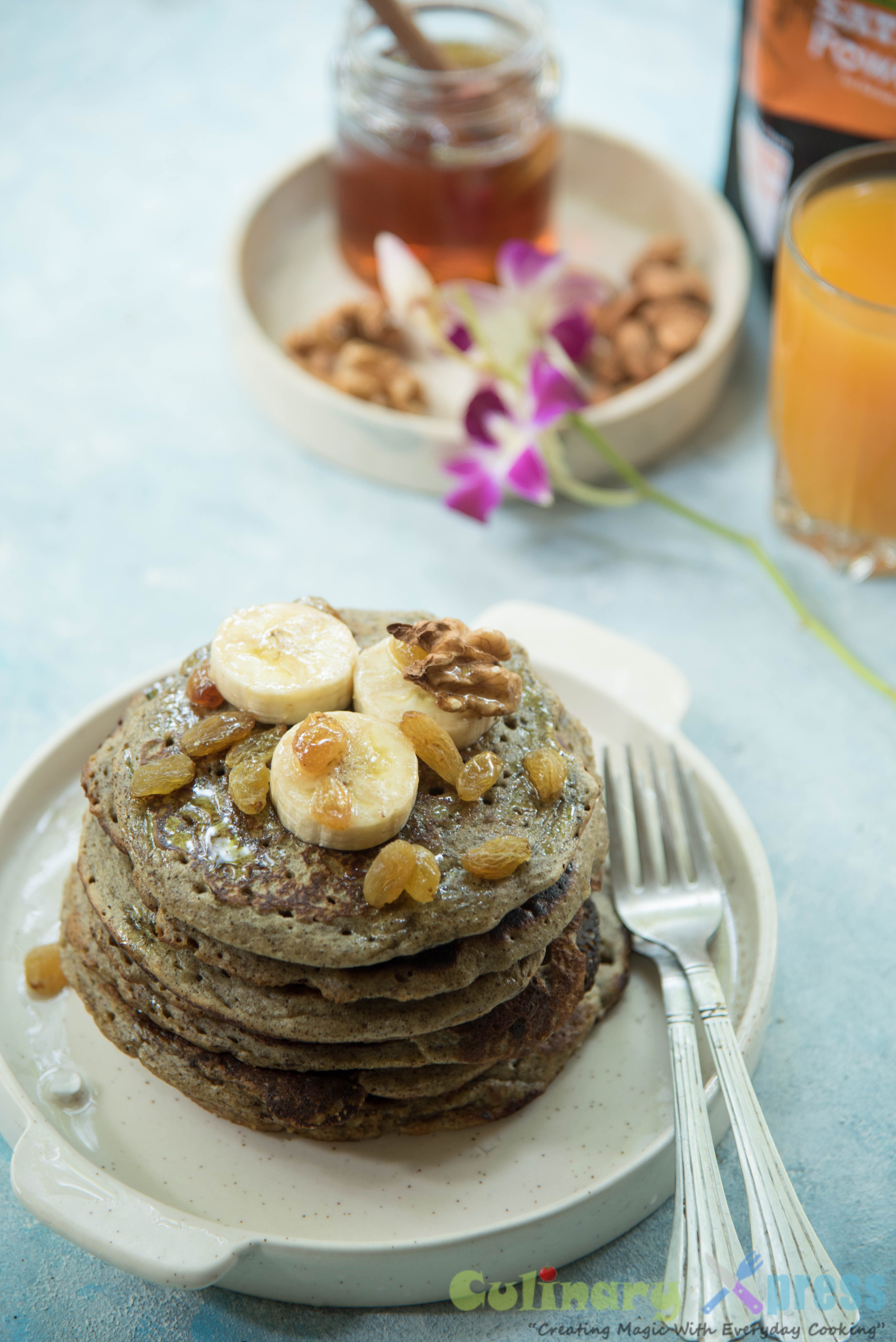 What better way to start the day than this fluffy pancakes made with Hemp Protein powder.
Prep time: 5 minutes
Cook time: 10 minutes
Yields 8 pancakes
INGREDIENTS
1 cup all-purpose flour
1/4 cup almond flour
1/4 cup Hemp Protin powder
1 tbsp baking powder
1/2 tsp cinnamon powder
1/2 tsp sea salt
2 eggs
2 tbsp pure maple syrup
1 cup water + more as needed
2 tbsp oil
Mix all purpose flour, hemp Protein Powder, almond flour,baking powder, salt, cinnamon powder in a bowl.
Add the eggs, maple syrup add the water and mix It should be a little lumpy and quite thick. Add a little extra water if needed.
Heat a pan and lightly spray with cooking oil. Pour one big ladle full of batter and cook until bubbles appear in the centre of each pancake. Flip and cook for a few more minutes.
Serve with honey and fruits of your choice.
Why I love hemp Protein Powder:
Hemp plant is easy to grow with little water which improves the soil quality by cleaning up soil pollution thus it a very sustainable plant.
The earthy, nutty flavor is what I like the best.
It has more healthy omega fatty acids and fiber than many other Protein Powders.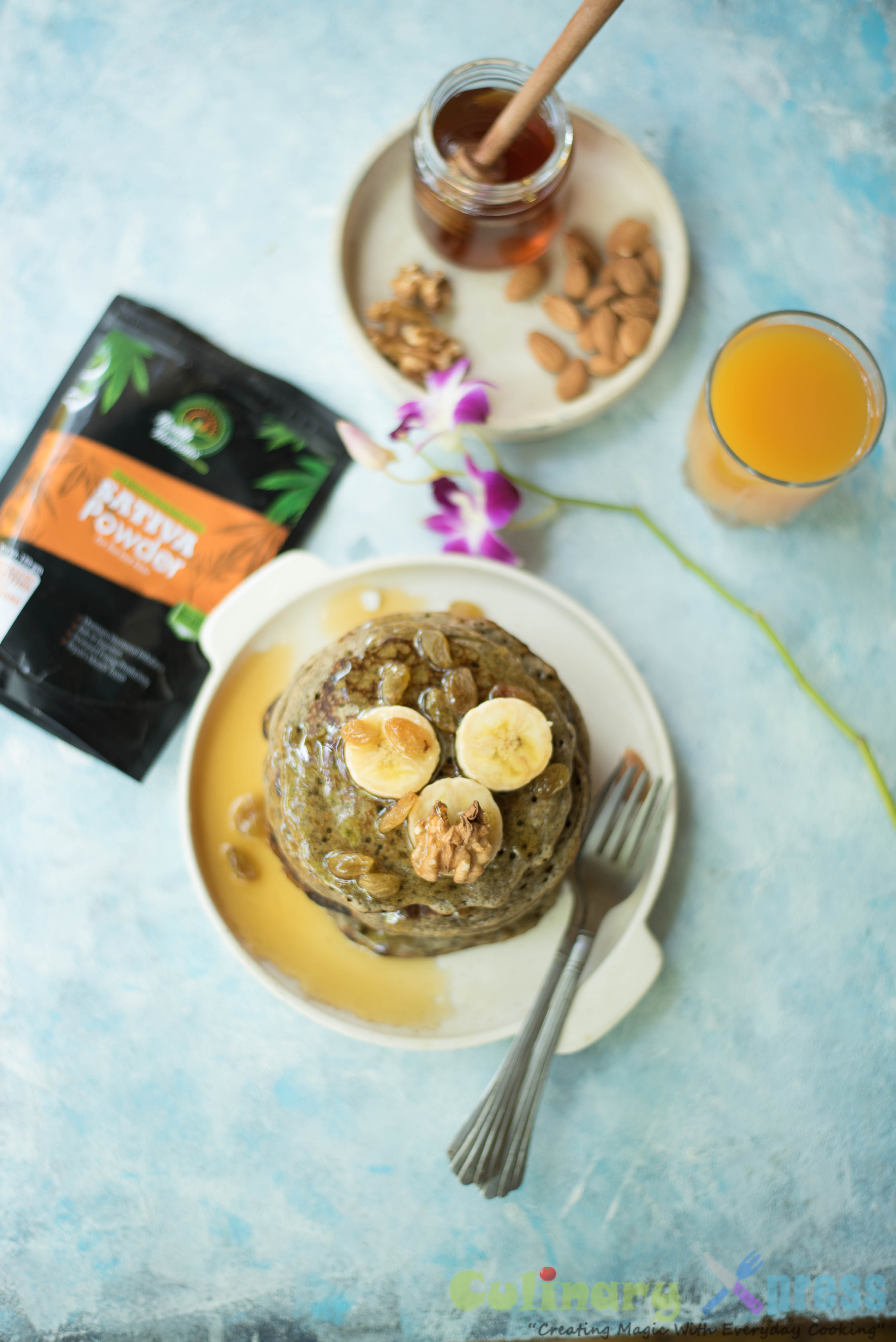 (Visited 108 times, 1 visits today)