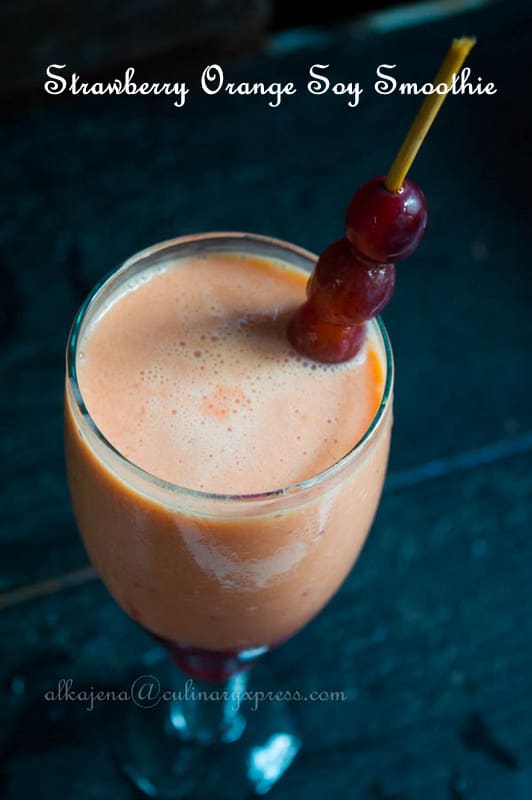 Asmoothieis a thick beverage made from blended rawfruitand vegetables, with other ingredients such as water, ice, dairy products or sweeteners.In addition to blended fruit/vegetables, smoothies may include other ingredients such as water, crushedice, fruit juice, sweeteners (e.g.honey,sugar,syrup), dairy products (e.g.milk, yogurt, low fat orcottage cheese,whey powder),plant milk, nuts,nut butter, seeds,tea,chocolate, herbal supplements, ornutritional supplements.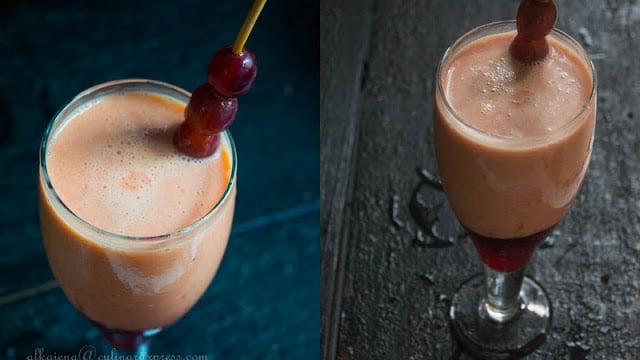 Smoothies include dietary fiber (e.g. pulp, often also skin and seeds) and so are thicker than fruit juice, with a consistency similar to a milkshake. The fiber makes smoothies healthier than fruit juice alone. Smoothies—particularly green smoothies (which include vegetables)—are often marketed to health-conscious people, for example as a healthier alternative to milkshakes.
Healthy smoothies are an awesome way to pack tons of nutrition into a delicious, convenient treat that you can enjoy anywhere. Whether you're looking for a filling and flavorful boost of energy in the morning, a protein and nutrient dense pre- or post-workout shake, or just a tasty beverage for a hot afternoon, this healthy smoothie recipes will give you plenty of reasons to put your blender and juicer to good use. And even if you've never tried making smoothies before or haven't made too many this recipe will guide you how to make a healthy smoothie.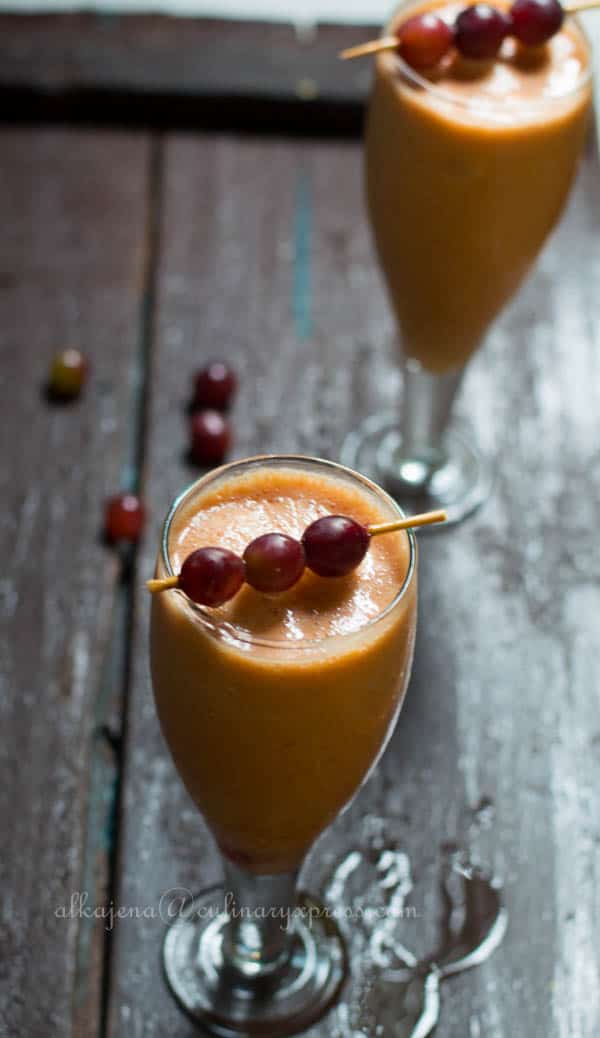 Health Benefits of Soy Milk:
Soy milk contains only vegetables proteins which have the advantage that they cause less loss of calcium through the kidneys. It is known that a diet rich in animal (and dairy protein) creates a higher risk for osteoporosis.
Soy milk contains no lactose which is beneficial for lactose intolerant people. For example 75 percent of Africans and 90 percent of Asians have lactose intolerance. 
Soy milk is rich in isoflavones which is the most important and unique benefit of soy milk. Each cup of soy milk contains about 20 mg isoflavones (mainly genistein and daidzein). Cow's milk does not contain isoflavones. Isoflavones have many health benefits including reduction of cholesterol, easing of menopause symptoms, prevention of osteoporosis and reduction of risk for certain cancers (prostate cancer and breast cancer). Incidents of these cancers are very low in countries with high intake of soy products, including soy milk. Isoflavones are also antioxidants which protect our cells and DNA against oxidation. 
The saturated fats in cow's milk are unhealthy and increase your cholesterol. The protein in cow's milk has no benefits for the cholesterol. Soy protein can decrease cholesterol levels.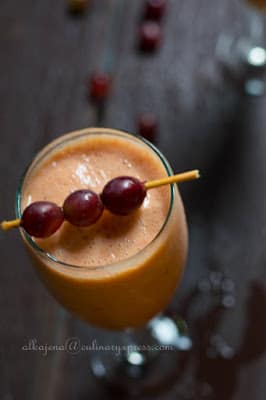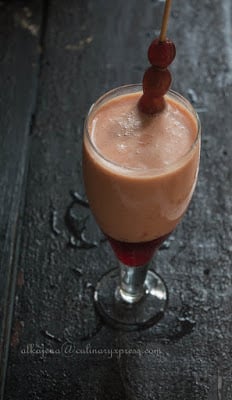 Strawberry and Orange Soy Smoothie is a power drink that keeps one going through the rigors of a busy day. Soy is rich in good quality protein. Oranges and strawberries are rich in minerals, vitamins and fibre.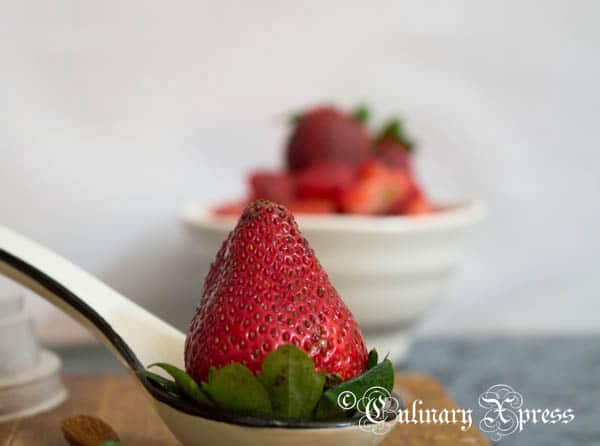 (Visited 139 times, 1 visits today)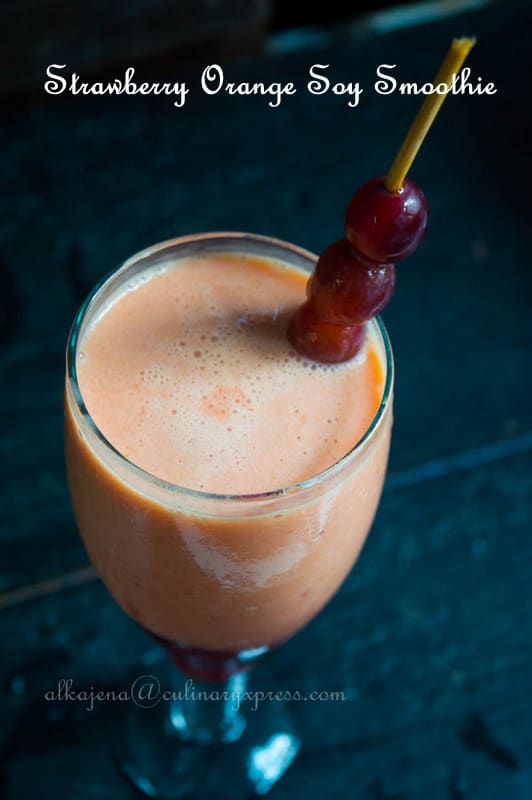 4

tbsp

strawberry

crush

6

tbsp

Orange squash

4

cups

Soy milk

chilled

4

tsp

Honey

4

scoops

vanilla ice-cream

of

2

cups

ice

of crushed

Grapes

for garnishing

Let's learn how to do it:
4

tbsp

strawberry

crush

6

tbsp

Orange squash

4

cups

Soy milk

chilled

4

tsp

Honey

4

scoops

vanilla ice-cream

of

2

cups

ice

of crushed

Grapes

for garnishing

Let's learn how to do it:
Place the strawberry crush, orange squash, soy milk, honey and vanilla ice cream in a blender and process till smooth.

Place the crushed ice in four glasses. Put  2 tbsp of strawberry crush in each glass. Pour the strawberry orange soy smoothie over it.

Top with some grapes and serve  immediately.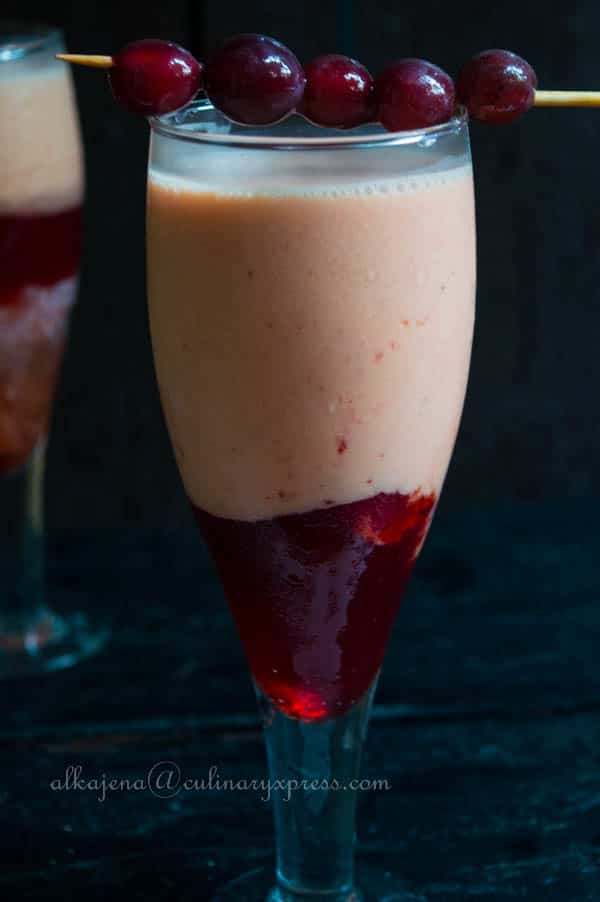 Sending this recipe to Foodie Monday Blog Hop theme- Smoothies....