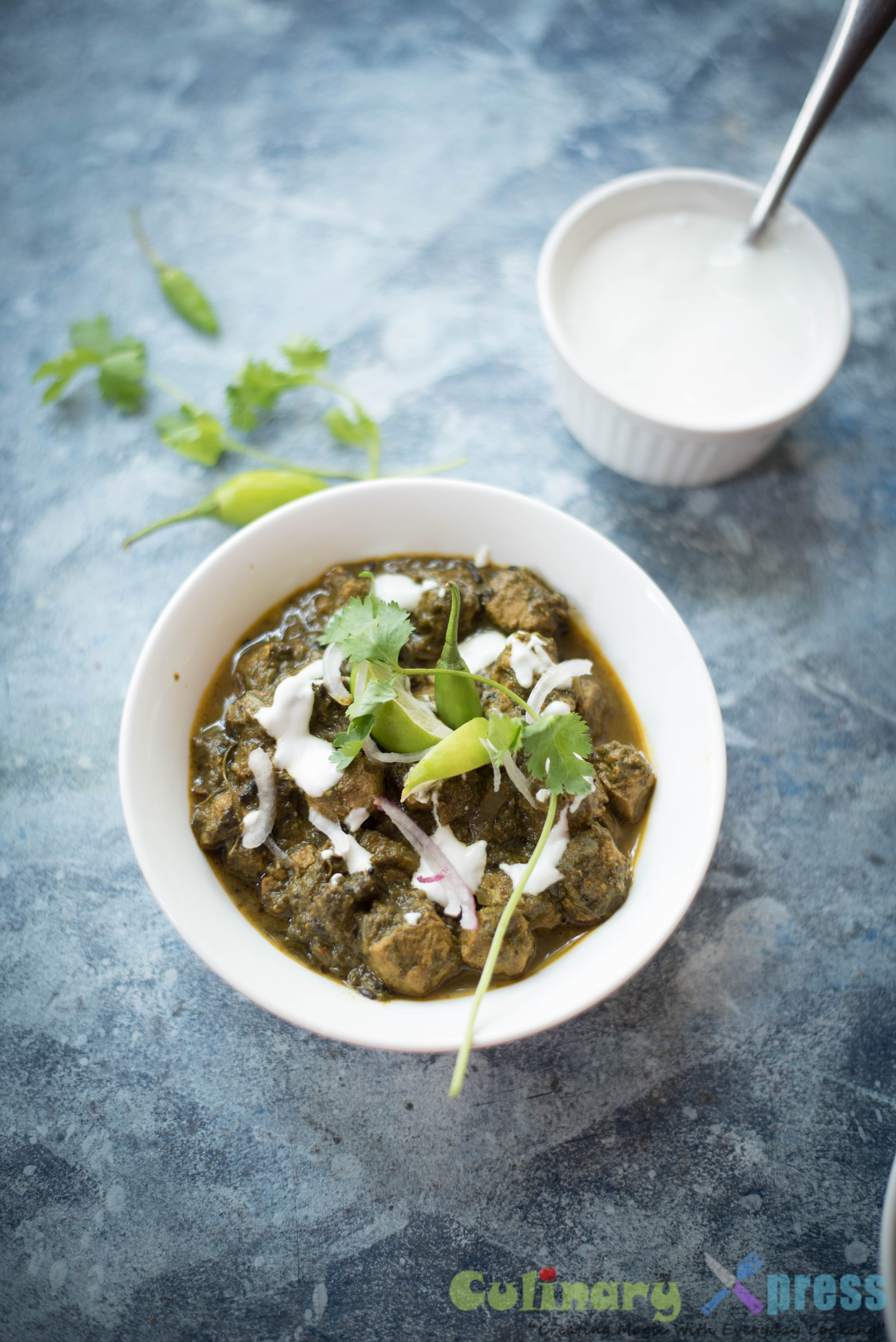 Soya Palak is a dry spinach curry with soy chunks cooked in Indian spices, tomatoes, onion and garlic. This Soya Palak has no cream or dairy and not even butter in it, which makes it not just good for vegetarian meal days, it is also perfect to serve for "vegan" diet. Soya makes a great addition to the protein component of a balanced vegetarian meal plan.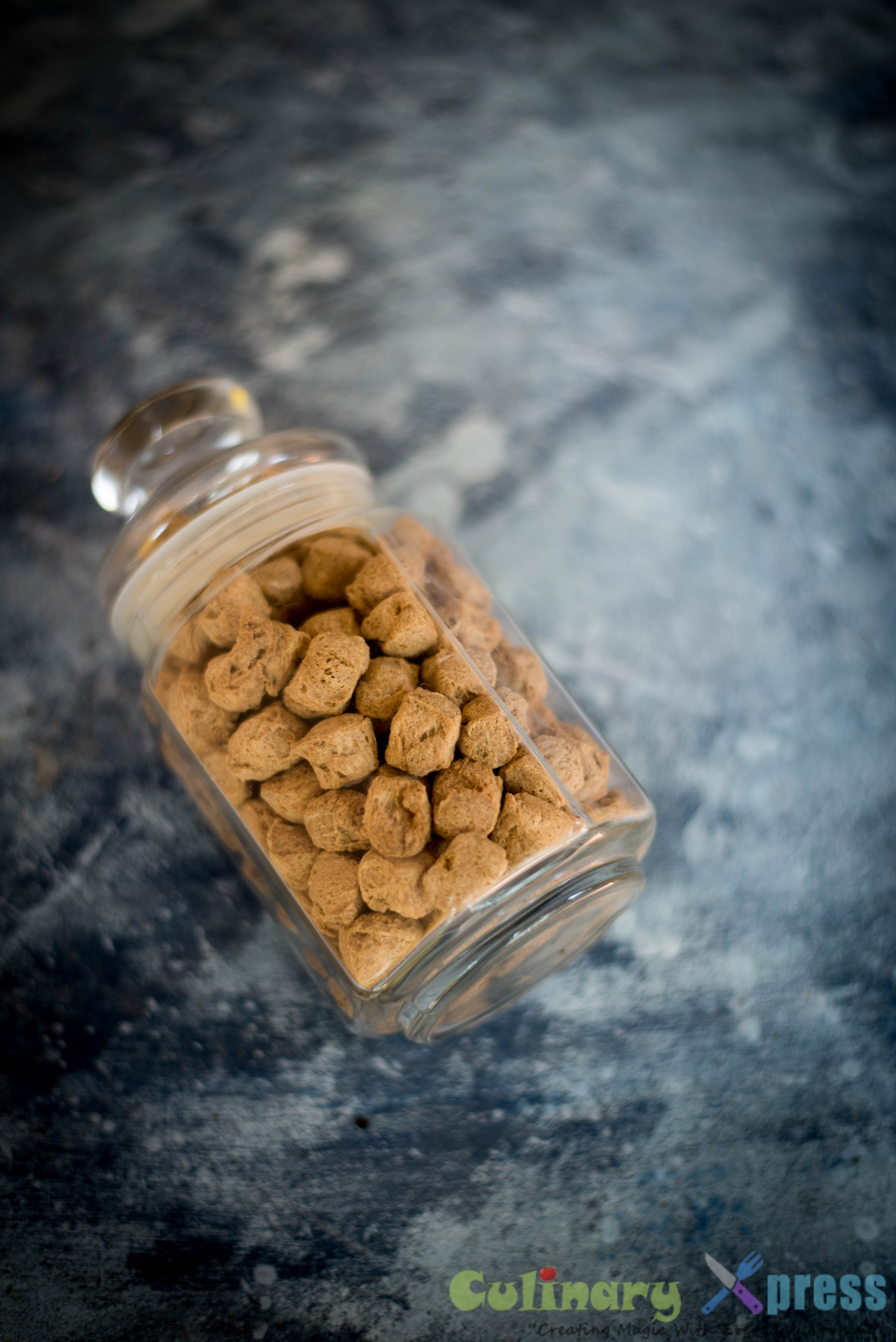 Soya chunks are high in protein and used as a vegetarian and lactose alternative for many foods. Soya chunks are obtained from soybeans at the time of extraction of soya-bean oil.Apart from a large amount of protein content, they are also high in carbohydrates. A 100-gram serving of soya chunks has approximately about 336 calories and contains 52g of protein and 33g of carbohydrate. It also contains iron and calcium along with little fat. They are rich in Omega-3 fatty acids and Vitamin B.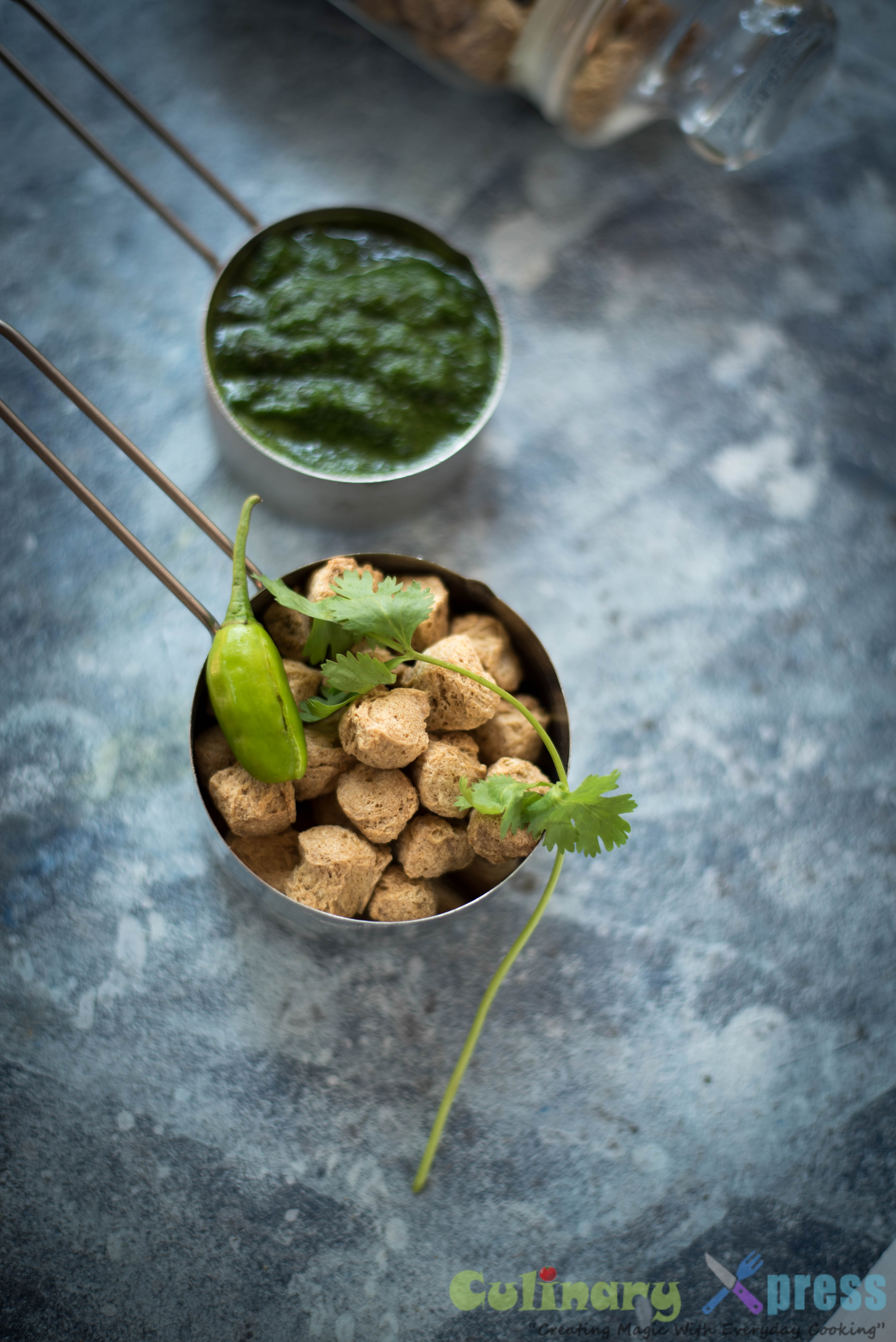 Soya chunks are known for its various health benefits:
Has high protein content than eggs, meat, milk.
Reduces the risk of osteoporosis in menopausal women and enhances bone health and digestibility.
It helps in lowering down cholesterol levels in a body because it is a good source of omega- 3 fatty acids and fiber.
It's a good source of minerals namely- manganese, iron, calcium, and magnesium and a good source of vitamin b, vitamin-K, riboflavin, and folate.
Helps in checking body weight and fight diabetes due to good fiber content it.
Let's see what I cook with this superfood.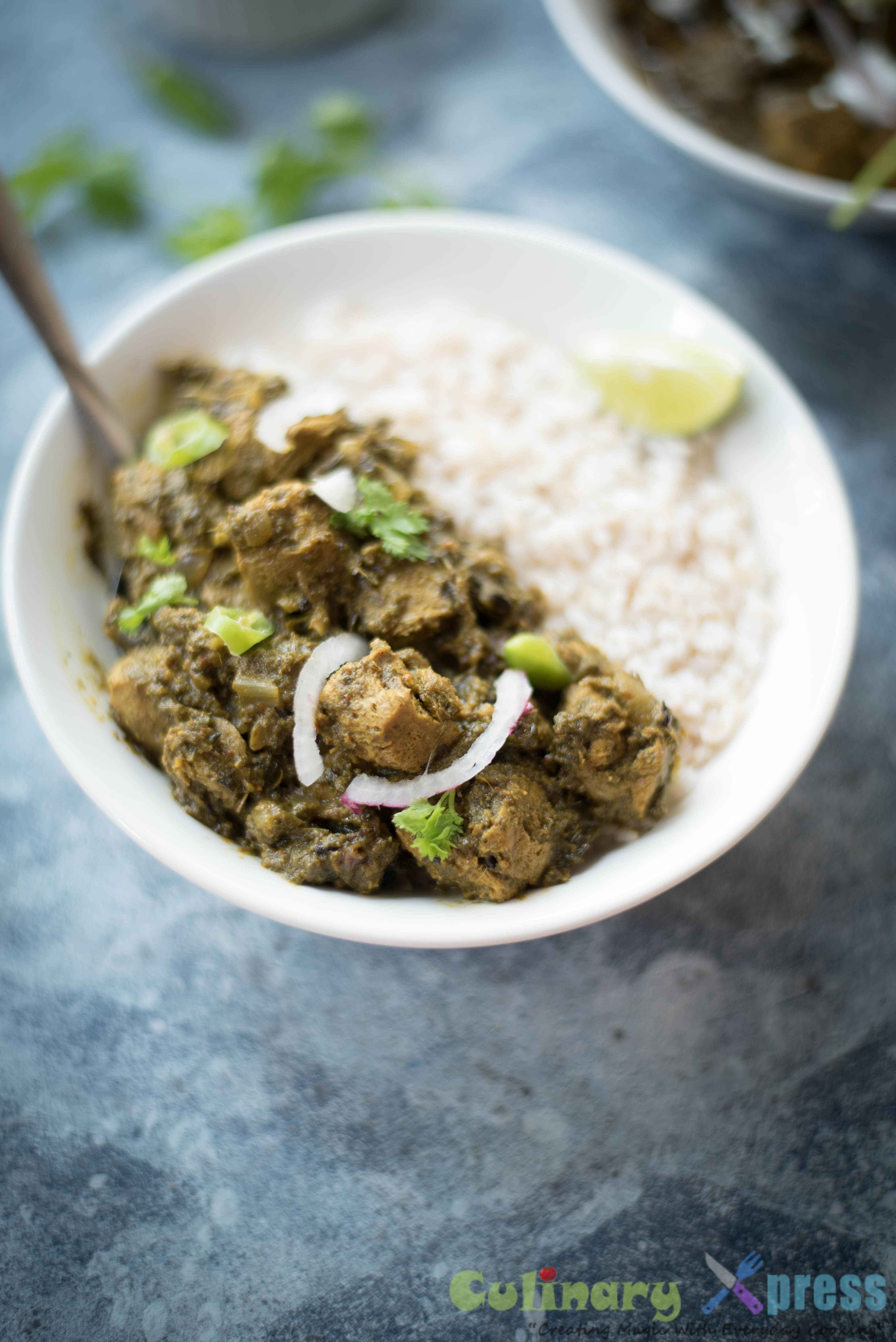 Ingredients:
1/2 cup soya chunks
1/4 cup spinach puree
1 Large onion finely chopped
2 tomatoes pureed
1 tsp ginger paste
1 tsp garlic paste
1/4 tsp cumin seeds
1 dry red chili
1 tsp coriander powder
1/2 tsp cumin powder
1/2 tsp Kashmiri red chili powder
1/4 tsp turmeric powder
Salt
1/2 tsp garam masala
1 tbsp Kasoori Methi
2 tbsp yogurt(Optional)
Method:
Take around 1 litre water in a medium sized pan and add soya chunks into this with 2 pinches of salt. Bring to a boil. Reduce flame and simmer for 3-4 minutes. Drain the soya chunks using a colander, pressing down with the back of a cup to squeeze out all the water.

Blanch the spinach leaves and make a puree of it and keep aside.

Heat oil in a wide heavy-bottomed pan. Throw in the cumin seeds,red chili and let it splutter. Add chopped onions and saute till they are light brown in color. Add the ginger garlic paste and saute till raw smell disappears.

Now add the tomato puree along with the turmeric powder, coriander powder,red chili powder, cumin powder and salt. Saute till oil starts to separate from the sides.
Now pour the pureed spinach in the pan to the fried spice paste. Crush the kasuri methi leaves between finger tips and sprinkle over the simmering gravy. Transfer the cooked soya chunks to the gravy and simmer on a low flame for 3-4 minutes, allowing the soya chunks to absorb the flavours of the curry.

Once the curry is ready, turn off the flame and sprinkle garam masala and stir in fresh thick yogurt, until it is absorbed into the curry. To keep it vegan, avoid the yogurt.

Remove into a serving bowl and garnish with fresh coriander leaves.

Serve with rotis or rice.
(Visited 124 times, 1 visits today)