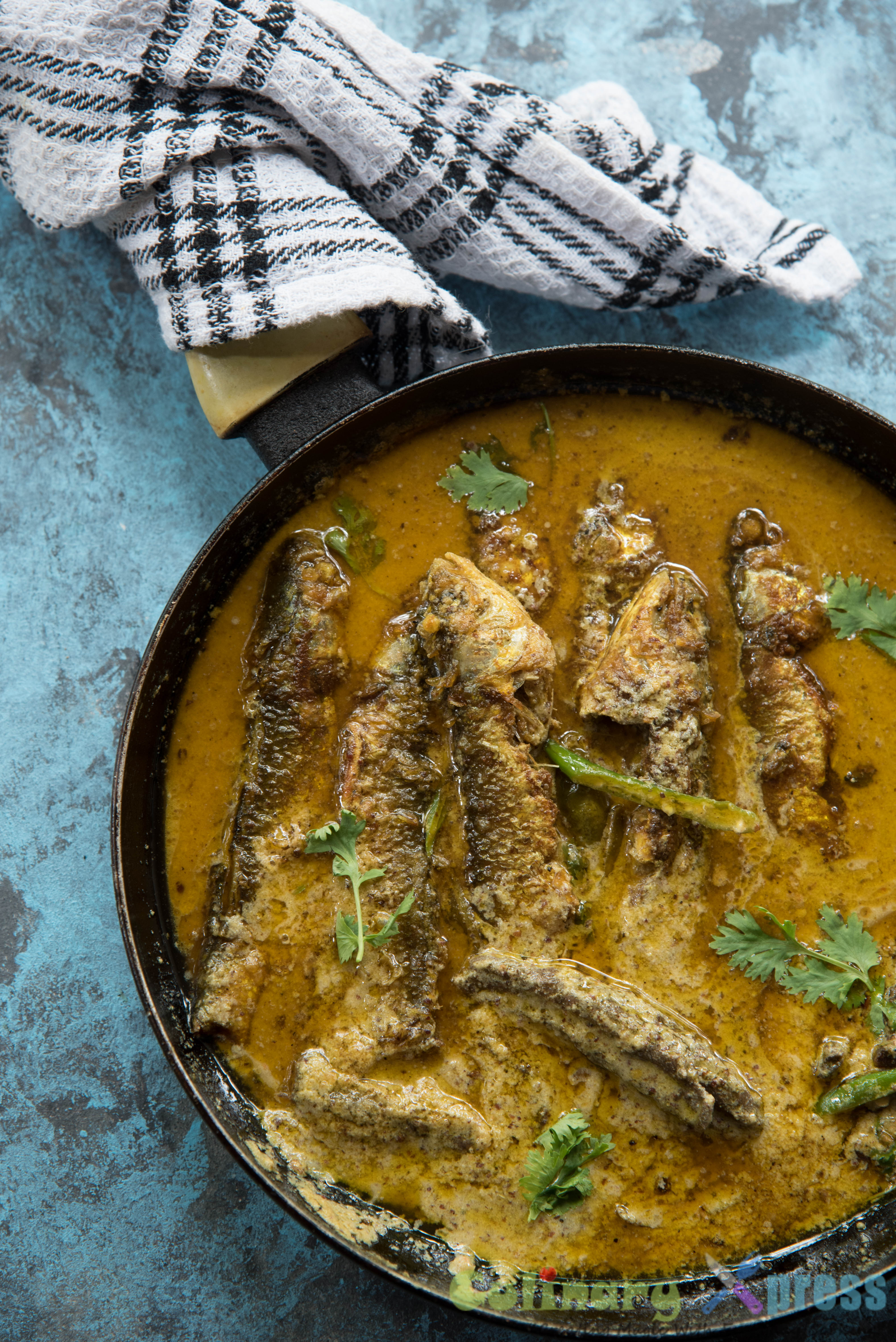 This is my favorite Fish curry dish from our coastal kitchen where the Fish curry is cooked with basic ingredients. This simple Eastern Fish curry recipe from Odisha tastes delicious and quick to make. This tangy small fish curry known as Pohala Macha Besara is an authentic coastal Odisha dish that is ready in less than an hour.
Being born in coastal areas and proximity to rivers, we got our share of local fish varieties throughout the year.I mostly cook with river water fish and sometimes the fancier varieties also.I am very fond of ilisi,rohi & bhakura as known in odia(hilsa","rohu" & "catla" in bengali) to cook with. Apart from this there are very small size fishes known as "Pohala" which are very tasty can be found on our lunch menu.Pohala fish is a common variety of fresh water fish that is available in the local fish market and the smaller varieties are available through out the year. The spice mix used in these type of curry here is mustard, cumin, garlic and red chilies and temperd with panch phutan.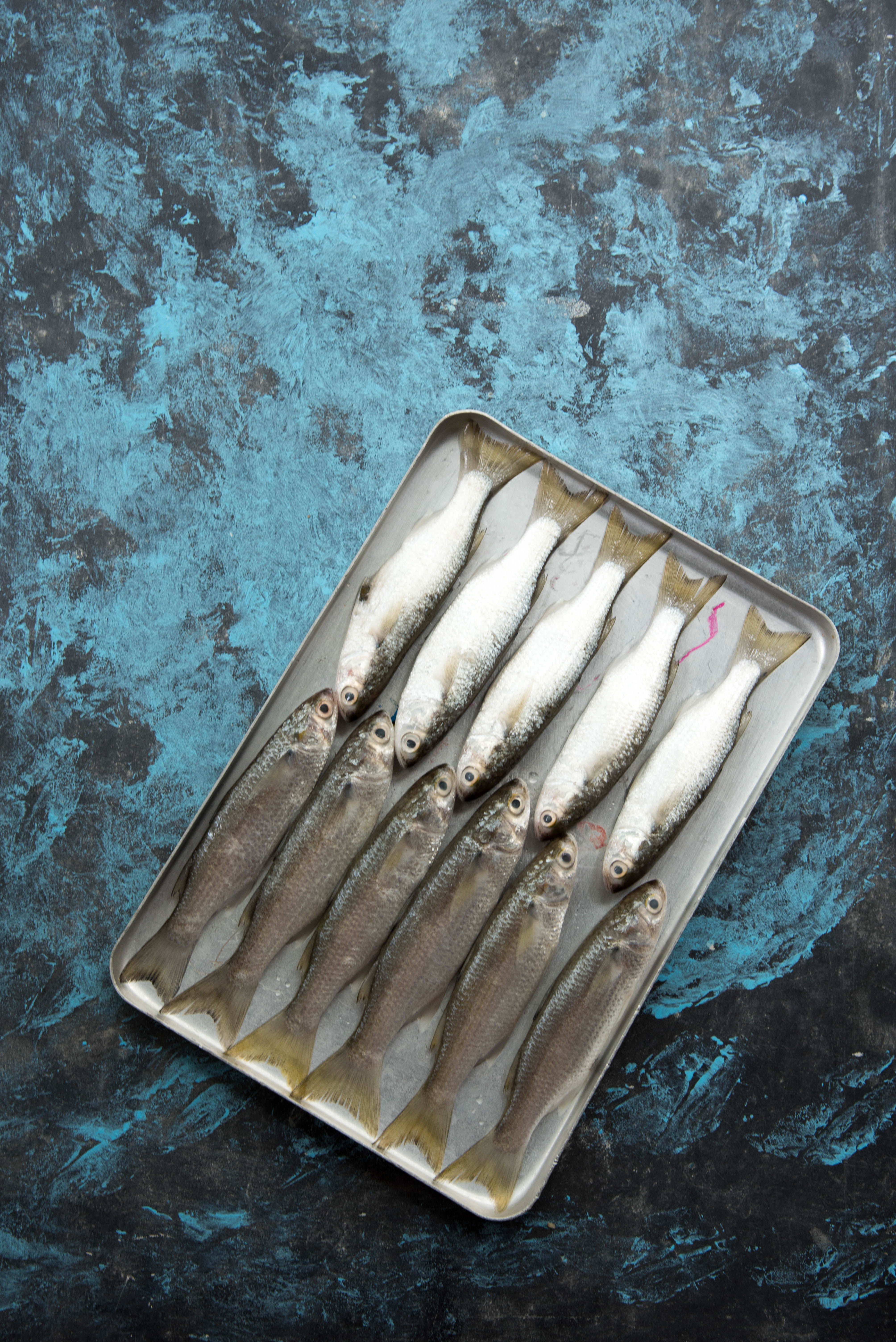 INGREDIENTS:
500 gms Pohala machha(small fish)
1 tbsp mustard seeds
1/2 tsp cumin seeds
4 garlic cloves
3 to 4 dry red chilies
1 tsp turmeric powder
1/4 tsp panch phutan
2 to 3 tbsp mustard oil
2 to 3 dry mango pieces(Ambula)
salt to taste
coriander leaves for garnishing
1 tbsp lemon juice
Method:
Soak the mustard seeds, cumin seeds, garlic and dry red chilies for 30 minutes and then grind to a smooth paste.
Clean the fish pieces & marinate with salt,lemon juice & turmeric powder,keep aside 10-12 min.
Heat oil in a pan,add marinated fish pieces as many as fit comfortably in pan.fry over high heat till the fish pieces turns golden brown.Remove fish from oil & keep aside.
Add 3 tsp mustard oil in the same pan again,add phutana.When it start spluttering ,add mixed masala,turmeric powder,salt,stir until the raw smell of mixed masala go.
Add 1 cup of water,let the gravy boil for 5-10 min.Add fried fish in this gravy along with the Ambula,boil it for 3 t 5 minutes.
Switch off and garnish with coriander leaves and serve hot with plain rice.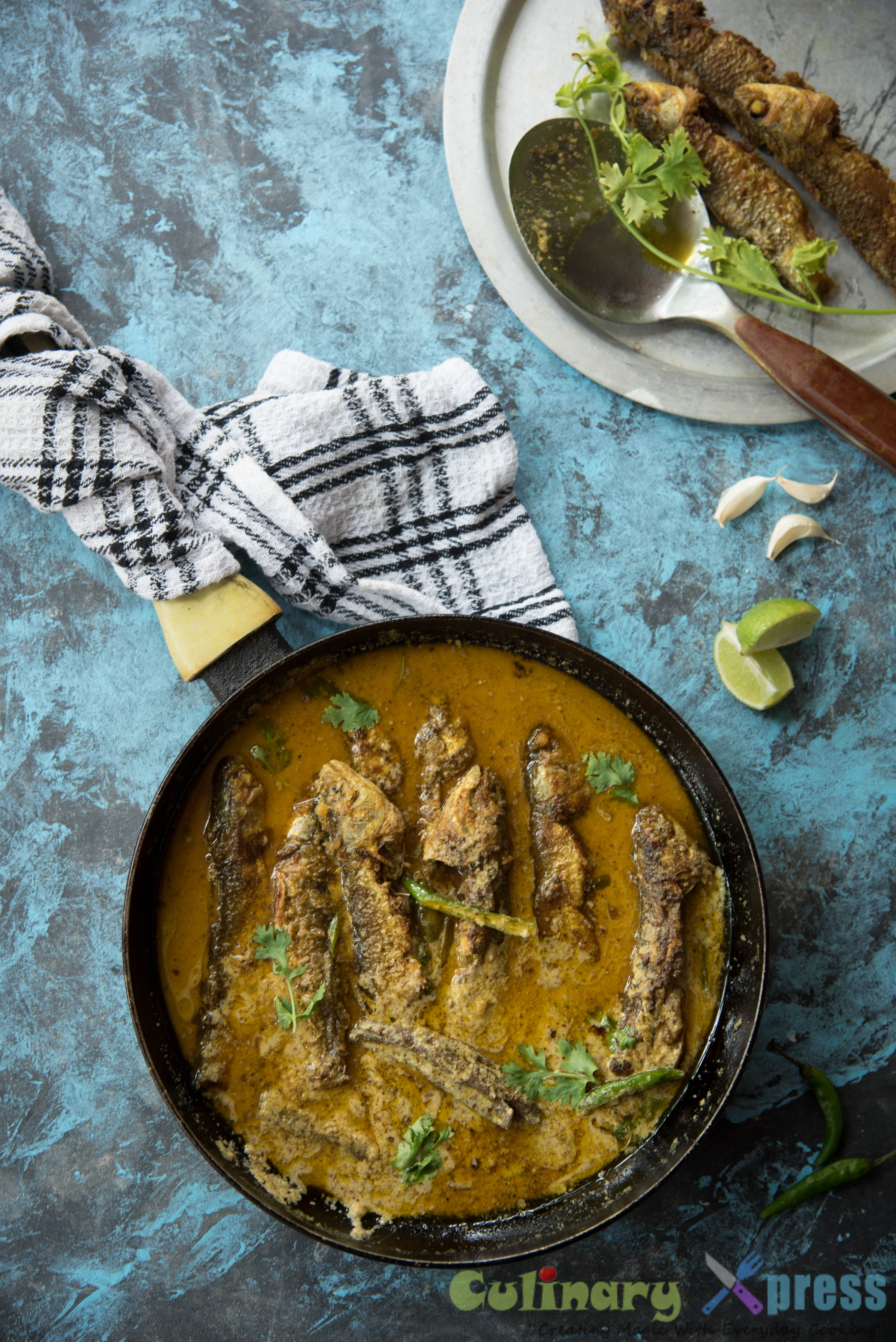 (Visited 132 times, 1 visits today)