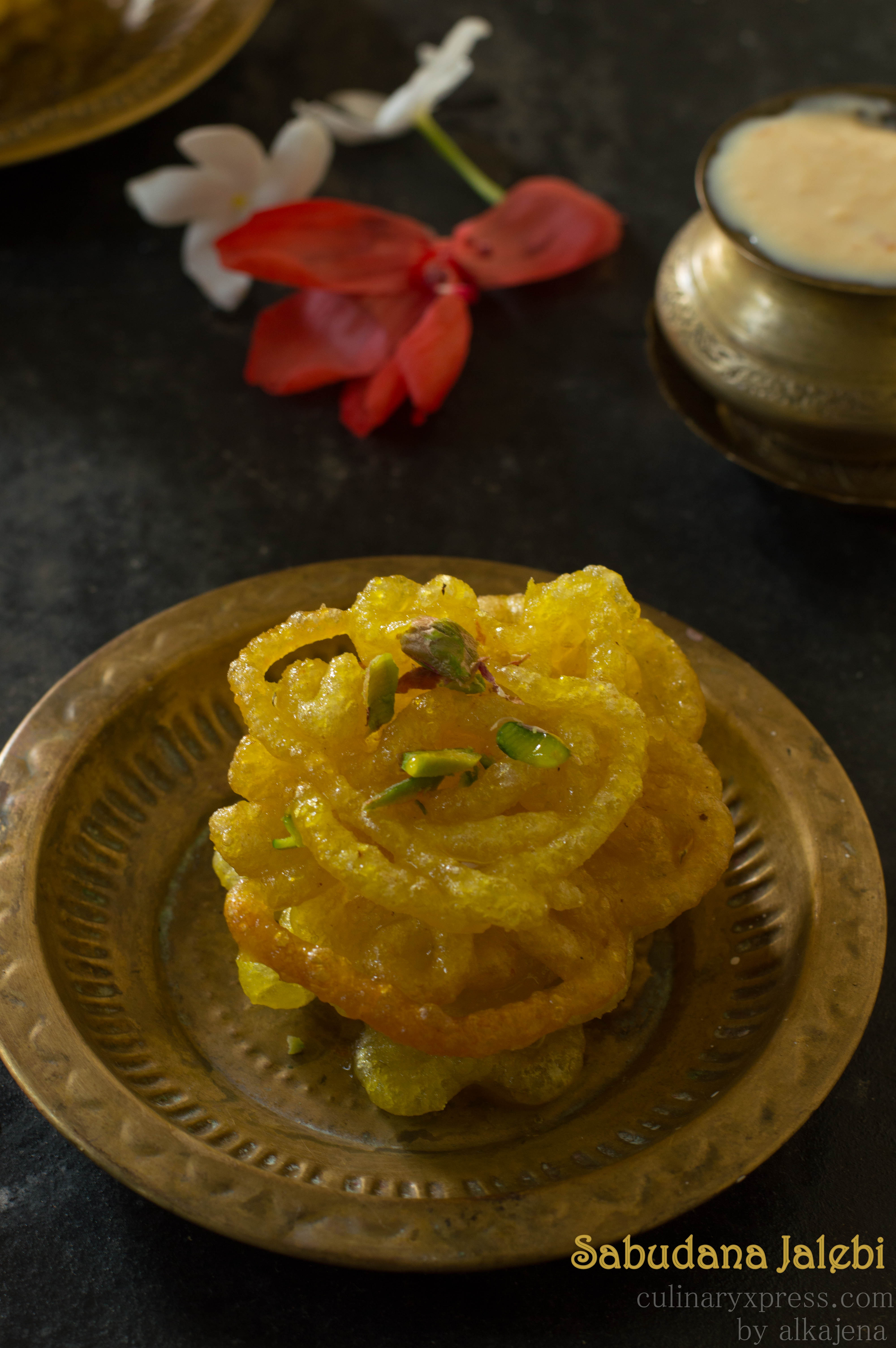 The custom of eating jalebi on Dussehra has an interesting mythological perspective, it was believed that Lord Ram loved jalebis which was called shashkouli then and since Dussehra is celebrated in respect to Lord Ram's win over the evil Ravana ,people devour these delectable deep fried jalebis with saffron strands on this day. The Jalebi is a traditional sweet dish made on every festival and special occasions . If you are a true jalebi fan, here is a quick and tasty version that can be prepared without long hours of fermentation and made from the Tapioca pearls or Sabudana .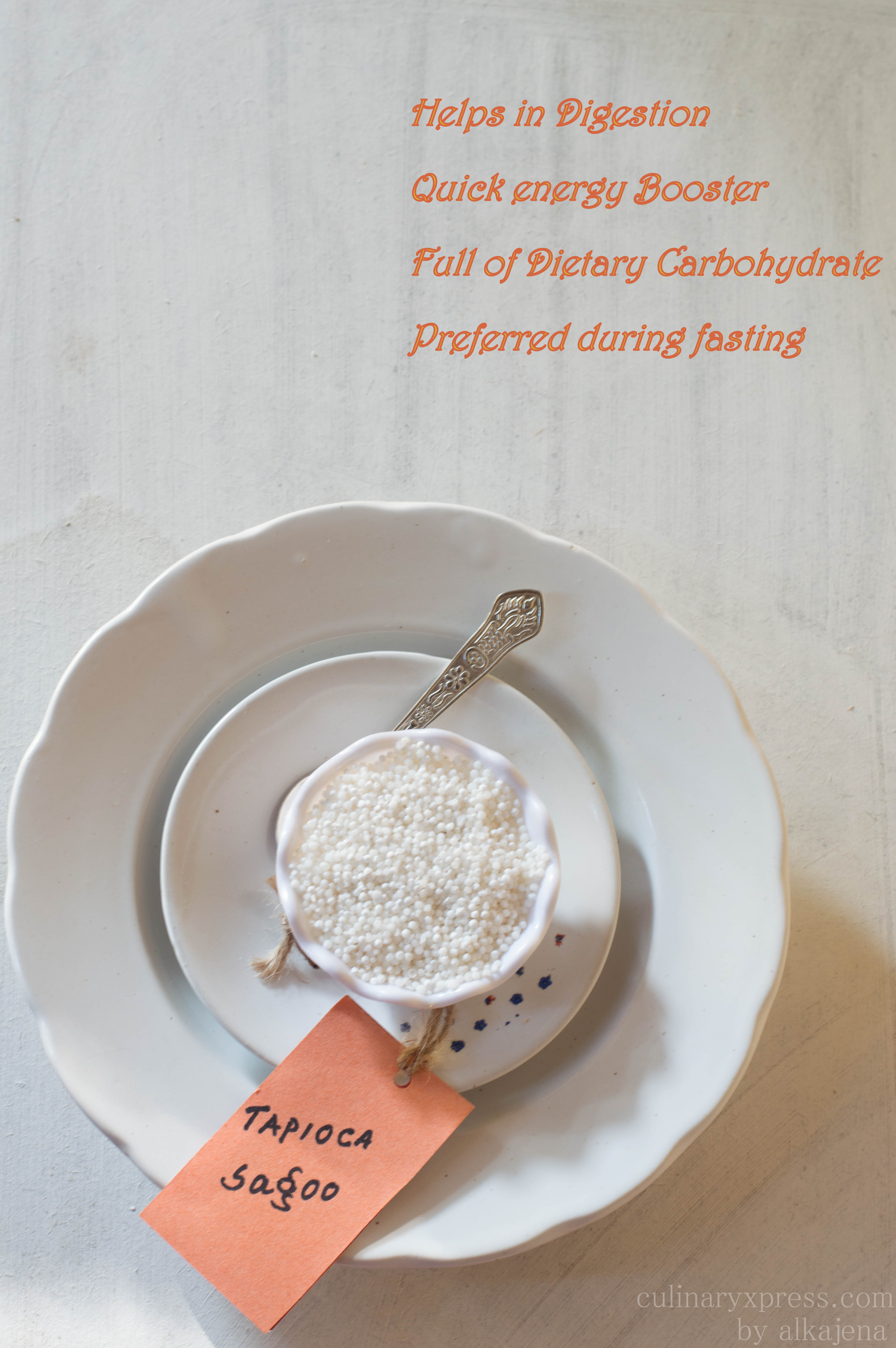 Tapioca is basically a root starch derived from the cassava or yucca plant.It is used worldwide as a thickening agent in liquid foods mainly in pudding and in soups . Tapioca is gluten free , very helpful in digestion and helps in breaking down food.It does serve as a quick energy booster as it is full of starch and carbohydrates. Eating this gives you a rush of energy and that's why in India, it is often used to break fasts.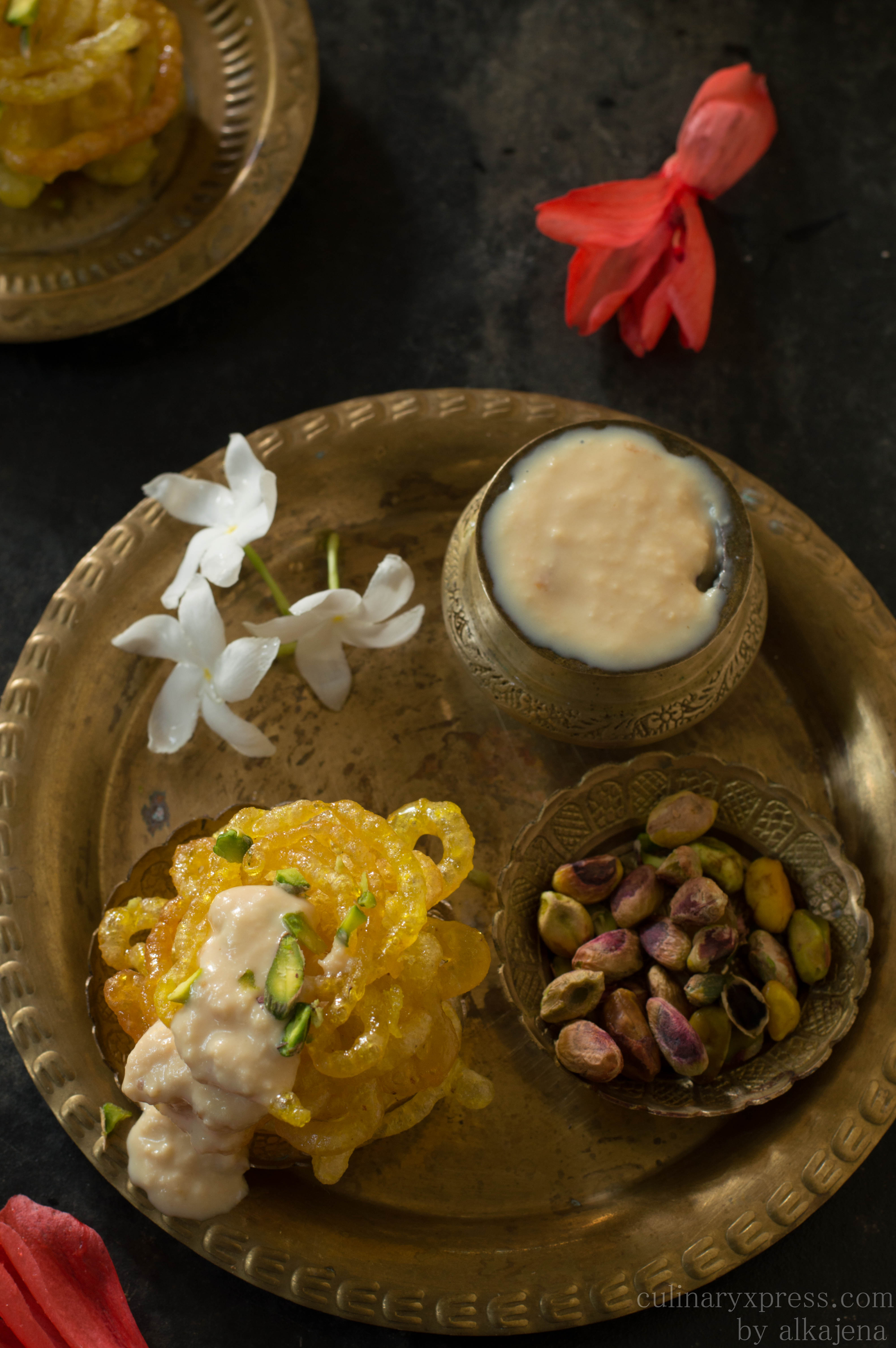 (Visited 284 times, 1 visits today)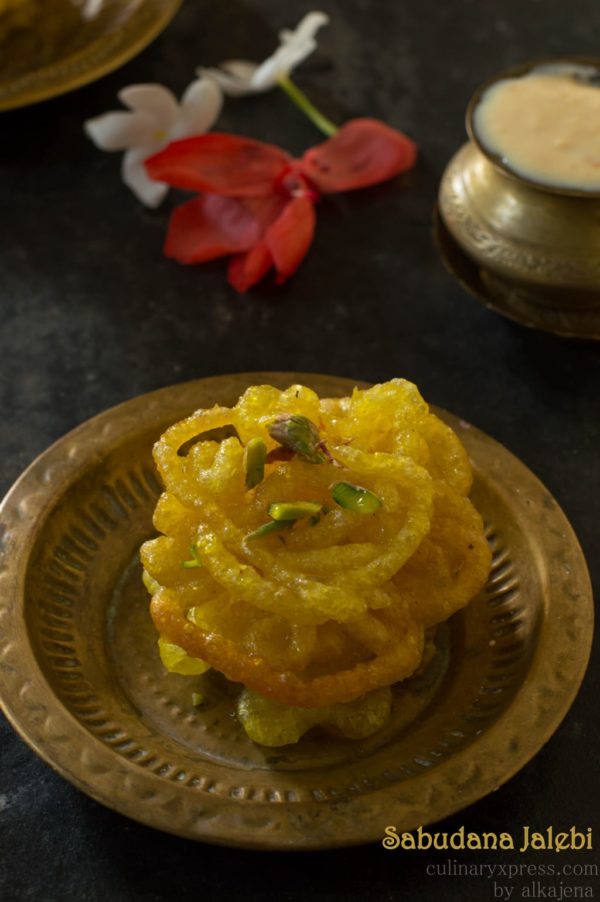 | | |
| --- | --- |
| | |
Soak the sabudana in water for 30 minutes. Drain and keep aside.Grind the soaked sabudana in a grinder and mix with the mashed sweet potato.Add All Purpose Flour, Gram Flour, Salt, nutmeg powder to it.Add water to make a smooth batter. Keep aside for 30 minutes.

Now combine the sugar and water along with the green cardamom and add a pinch of saffron strands to it which gives a nice orange yellow color and you can feel the aroma in the jalebis.

On low flame and begin to stir, so that the sugar dissolves. Bring to a boil till you find a one string consistency of the sugar syrup. Switch off the gas and add ¼ tsp lime or lemon juice. Stir well. Keep the sugar syrup on the burner itself so that it remains warm when you add the jalebis in it.

Heat the ghee in a kadhai and add the baking soda to this batter and transfer it to a squeezy tomato ketchup bottles that we get in the market. You can also use a piping bag or make your own with butter paper. The jalebis need to be done in light heat, if the temp is high, it will not hold shape.

To check the temperature of oil, add a tiny amount of batter to the oil. If it comes up quickly and gradually the oil is hot enough for the jalebis to be fried. Now squeeze the bottle and make circular patterns with the batter starting from the center and moving outside. You might not get the perfect shape in the first attempt , but keep doing it.

When one side is partly cooked, turn over and fry the other side. Remove with a tongs and shake off extra oil.

Then immediately put the fried jalebis in the sugar syrup. The sugar syrup should be slightly hot or warm when you add the jalebis in it.Turn over after after a minute so that both sides are coated with the syrup.

Keep them in the syrup for about 2 to 3 minutes. Remove and place them in a plate or tray lined with a foil or butter paper.

Garnish the Jalebis with the green pistachios on top and serve hot . I prefer to have my Jalebi with a dollops of Rabdi on top.