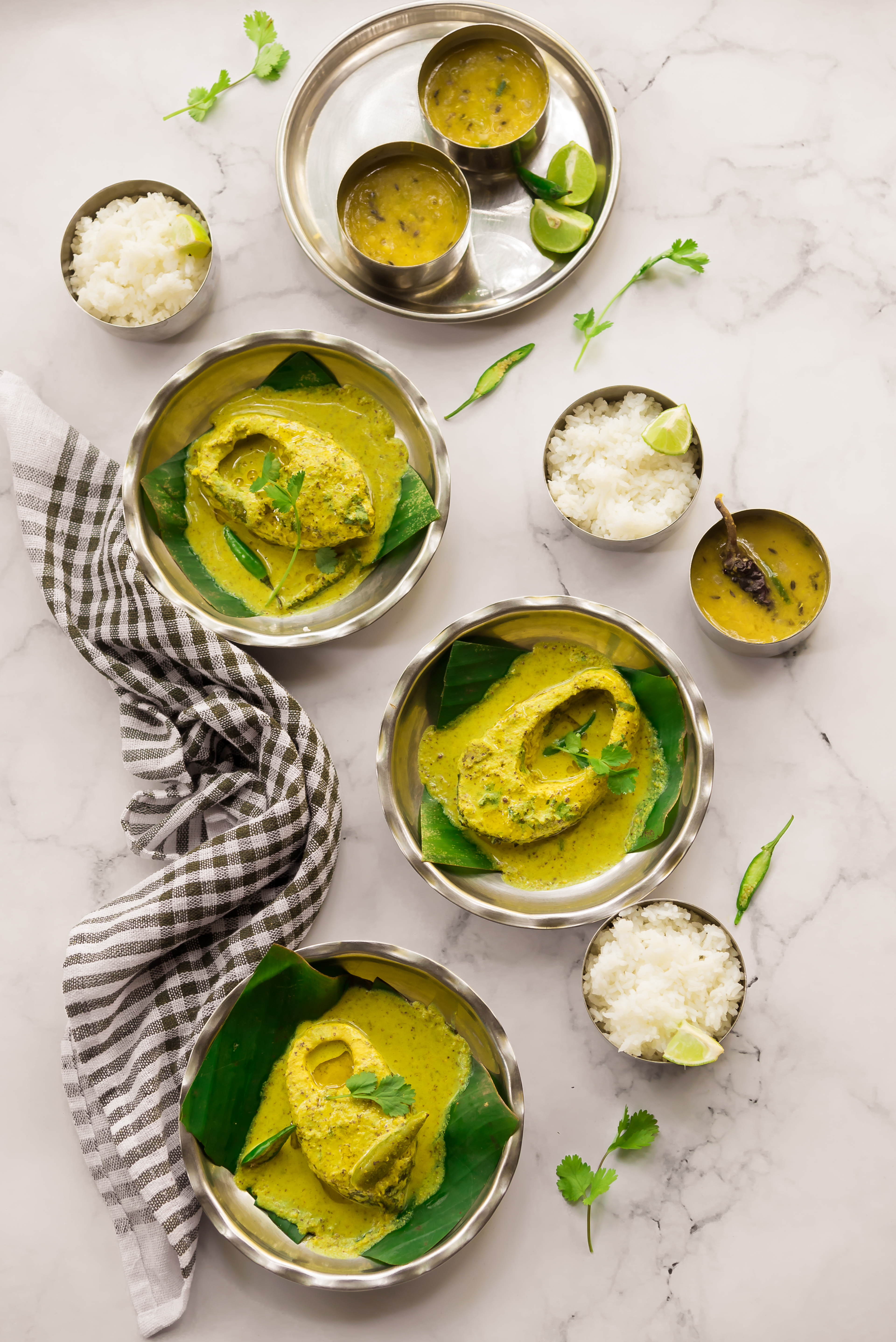 A non veg odia thali is never complete without the Rohi Macha as a main dish at home.There will be always rice which will be accompanied by a serving of daal (arhar, moong, kandula),vegetable side dish and saga bhaja to fulfill our daily protein need.Though we have access to a variety of fish being our proximity to few rivers here in bhubaneswar, but for our regular meal,we would opt for this Rohi macha may be it is abundantly available or at cheaper rate, the scene has remained the same even now at my place. This fish is sweet in taste and perfectly compliments the flavors it is cooked with , be it the mustard or the ginger garlic version.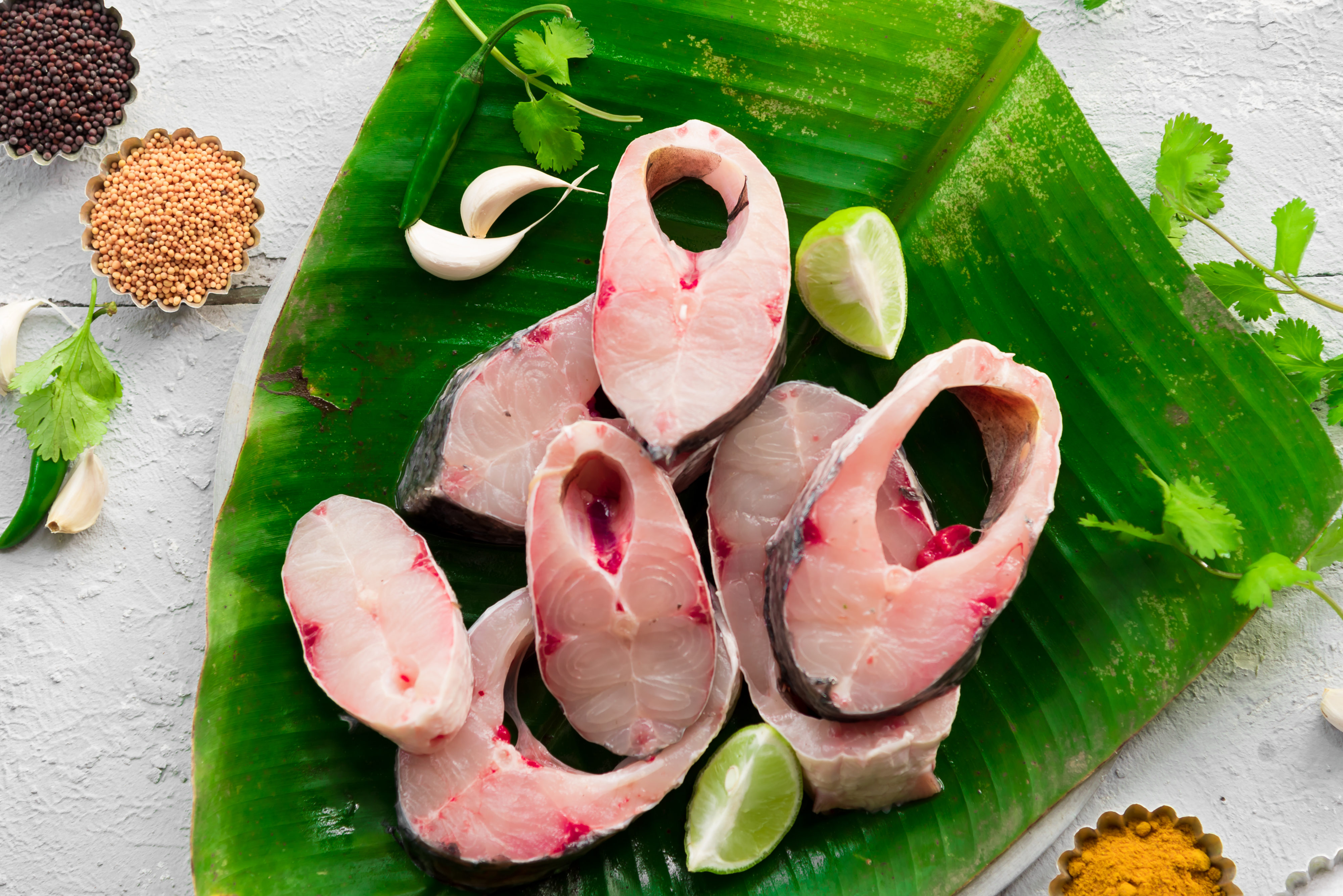 The fish here is steamed in a spicy paste of mustard, garlic and hot green chilies. This is an authentic recipe from our home which is very close to my heart. The best part of this recipe is it's simplicity. Just marinate everything and transfer to a pan and cover on slow flame for 20 minutes and you are done.This one pot fish curry is a super simple and super easy and it takes very less time to cook . This requires very few ingredients to cook. The pungent aroma of mustard oil gives a nice kick to this fish curry.
It is important to marinate the raw fish with lemon juice and turmeric powder and later marinate it with mustard-garlic paste, as lemon juice help in tendering the fish as well as drains out its raw smell. Serve it with steamed rice and it is an absolute bliss.
on this plate is steamed rice, Rohi macha batibasa(fish cooked in one pot), muga dali, koshala saga bhaja, bhandhakobi macha munda (cabbage, green peas curry with fish head) with the mandatory, salt, green chili, lemon, mustard oil.
Ingredients:
4 Rohi Fish pieces
1 tablespoon of black mustard
1 tablespoon of yellow mustard
4 to 5 garlic cloves
3-4 green chilies , slit
1 teaspoon turmeric powder
salt to taste
2 tablespoons of mustard oil
juice of 1 lemon
coriander leaves for garnishing
Let's learn how to make it:
1.Wash the fish, drain on a colander and then marinate it with a little salt,some lemon juice and turmeric powder for about 10 minutes.
2. Meanwhile soak the black and yellow mustard in a little warm water for about 30 minutes. Grind the soaked mustard along with 2 green chilies, garlic, turmeric powder and a little salt to a fine paste. 
3. Place the marinated fish in mustard paste along with 2 tbsp mustard oil, slit green chilies and keep aside for 10 minutes.
4. Transfer the fish to a pan with 2 to 4 tbsp water and cook covered on slow flame for about 15 minutes. Add juice of a lemon 🍋 and chopped coriander leaves.Remove from heat. Serve with some steaming hot rice.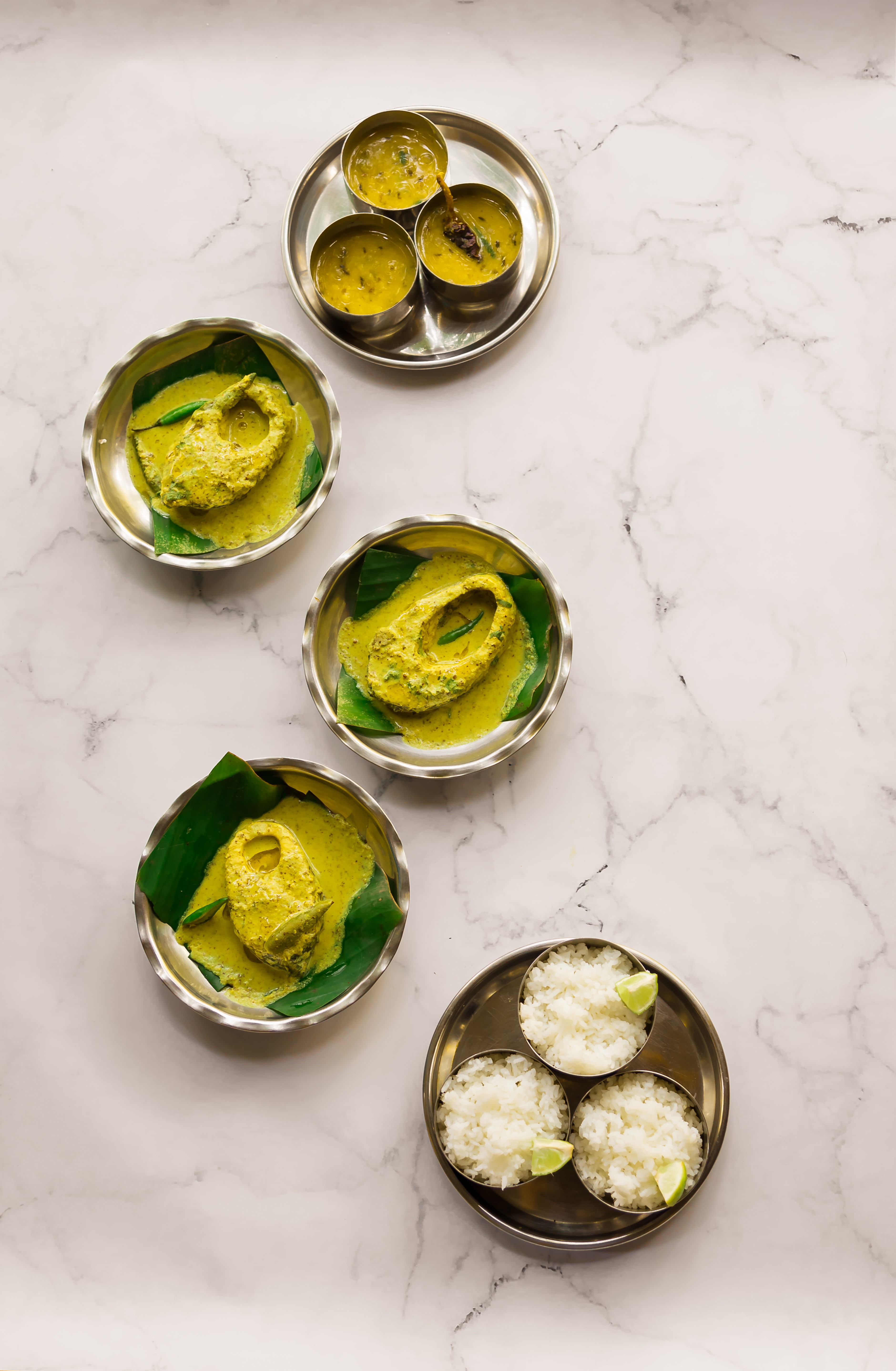 (Visited 49 times, 1 visits today)