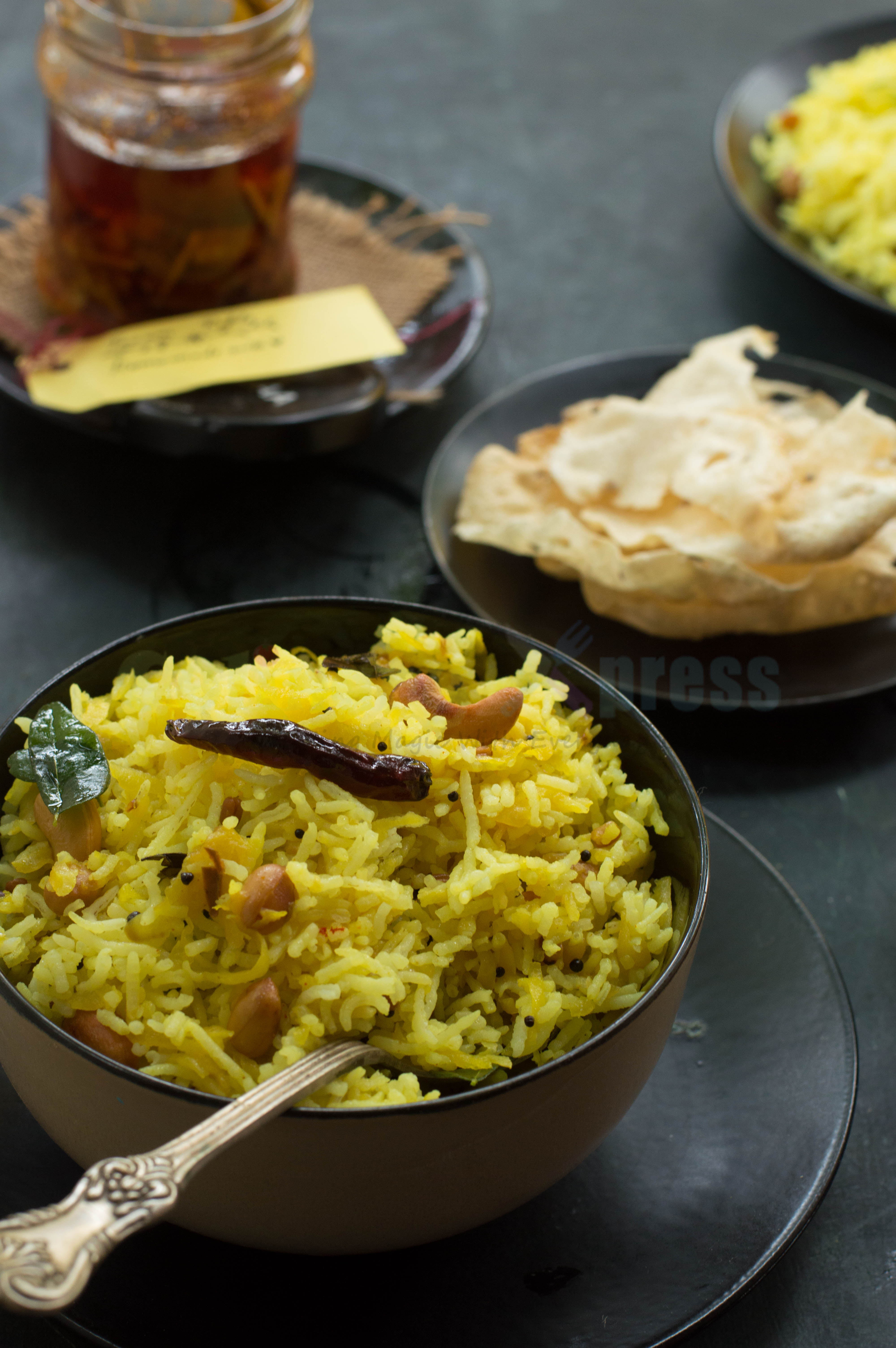 Raw Mango Rice or Kairi rice is popular rice recipe made of raw mango, cooked rice, little nuts and lightly spiced, a perfect blend of ingredients to make this delicious yet very easy rice variety. Mango rice is also a very good lunch box option as it can be done in jiffy and if we have leftover rice then it's all the more easy .This Raw Mango Rice is very easy, quick to make and tasted fabulous with a little bit of sweet, tang, spice. This Raw Mango Rice is the perfect one pot dish when the mango is in season.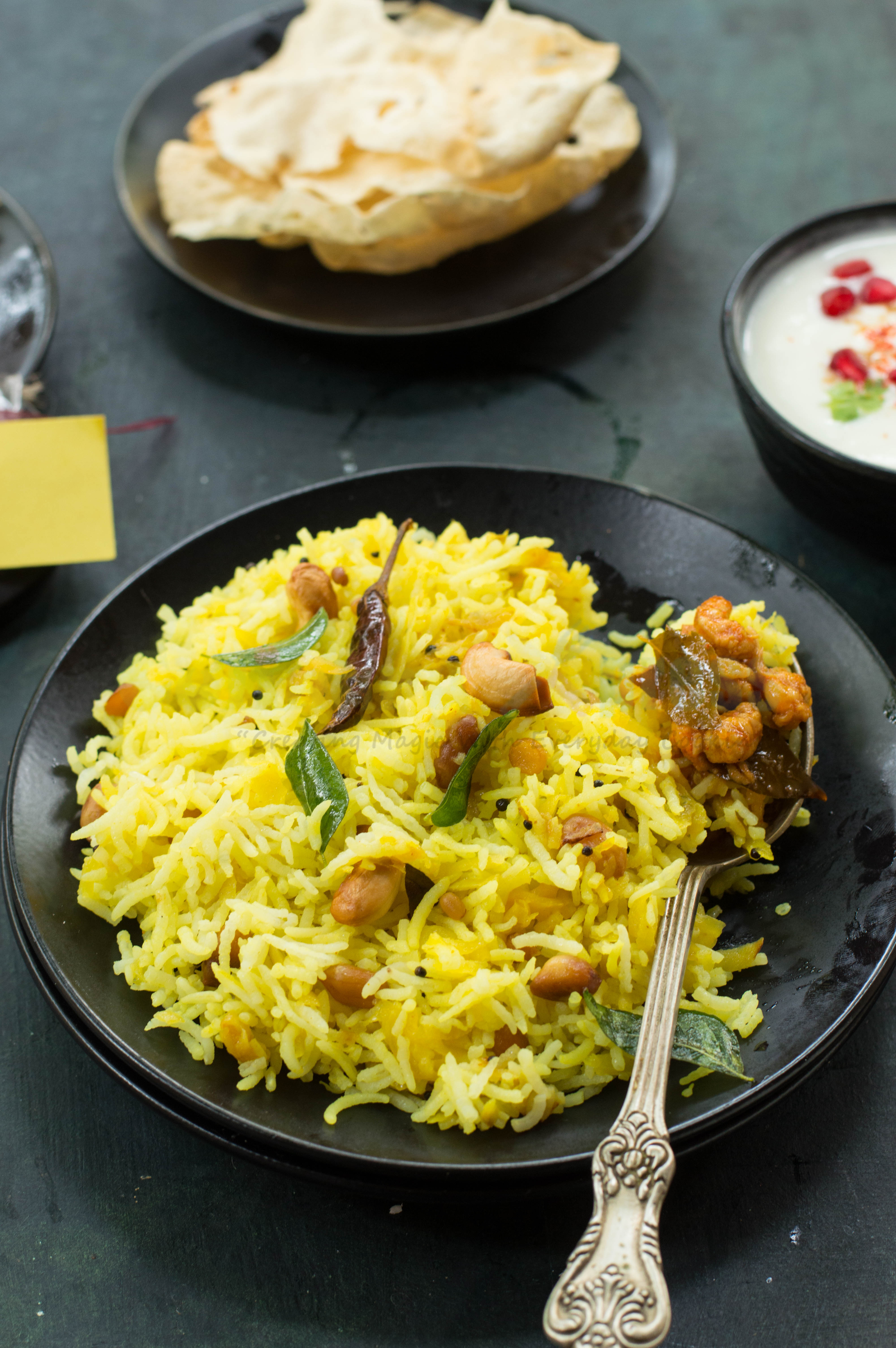 The  Raw mango is an aromatic fruit which is liked by all for its tart flavour.Raw mangoes are usually firm and easy to chop. Chopped mangoes with skin are used especially in pickles. Chopped mangoes with skin are often served with salt as an accompaniment with meals.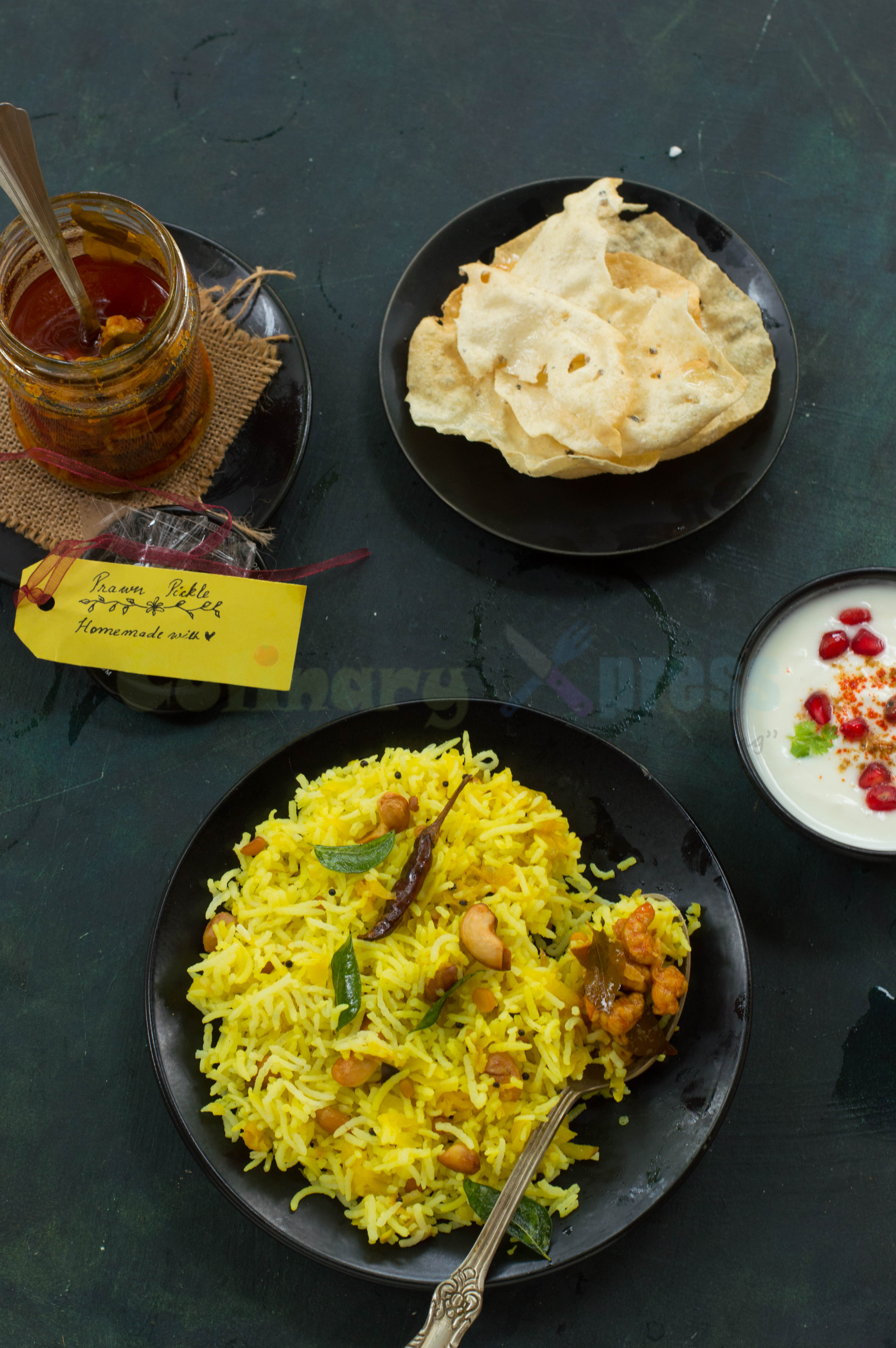 Finely chopped raw mangoes without skin are usually added to sea food preparations such as shrimps, fishes and prawns. Roughly chopped raw mangoes with skin mixed with jaggery, salt, turmeric, red chilly powder kept in air-tight jar for a week gives a spicy, non-oily pickle. Raw mango has a firm skin and pulp. It can be easily grated on grater. Thinly grated raw mangoes without skin are usually used to prepare the choonda (traditional sweet-spicy pickle of Gujarat). Thickly grated raw mangoes with skin are used in preparing mango rice and also used as an accompaniment for seekhs, kebabs (minced meat), grilled chicken and fish.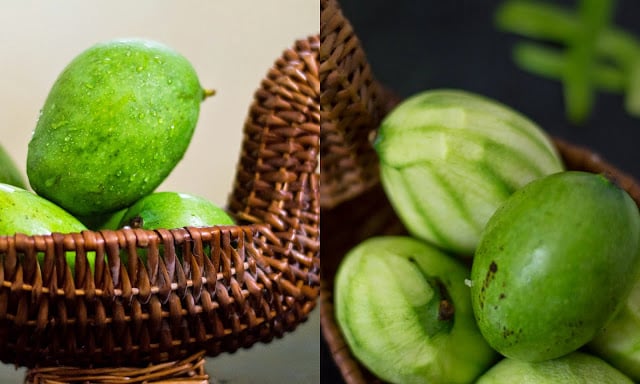 Health Benefits
Raw mangoes are rich source of Vitamin C, thus it is helpful to cure bleeding gums.
Eating piece of raw mango helps to overcome constipation, loose motions and indigestion.
Eating raw mango with black pepper and honey helps in reducing stomach and liver related complaints.
Eating mango with salt helps to overcome thirst and beat sunstroke.
In tropical countries, raw mango pulp with sugar ,water cardamom helps to keep the body cool.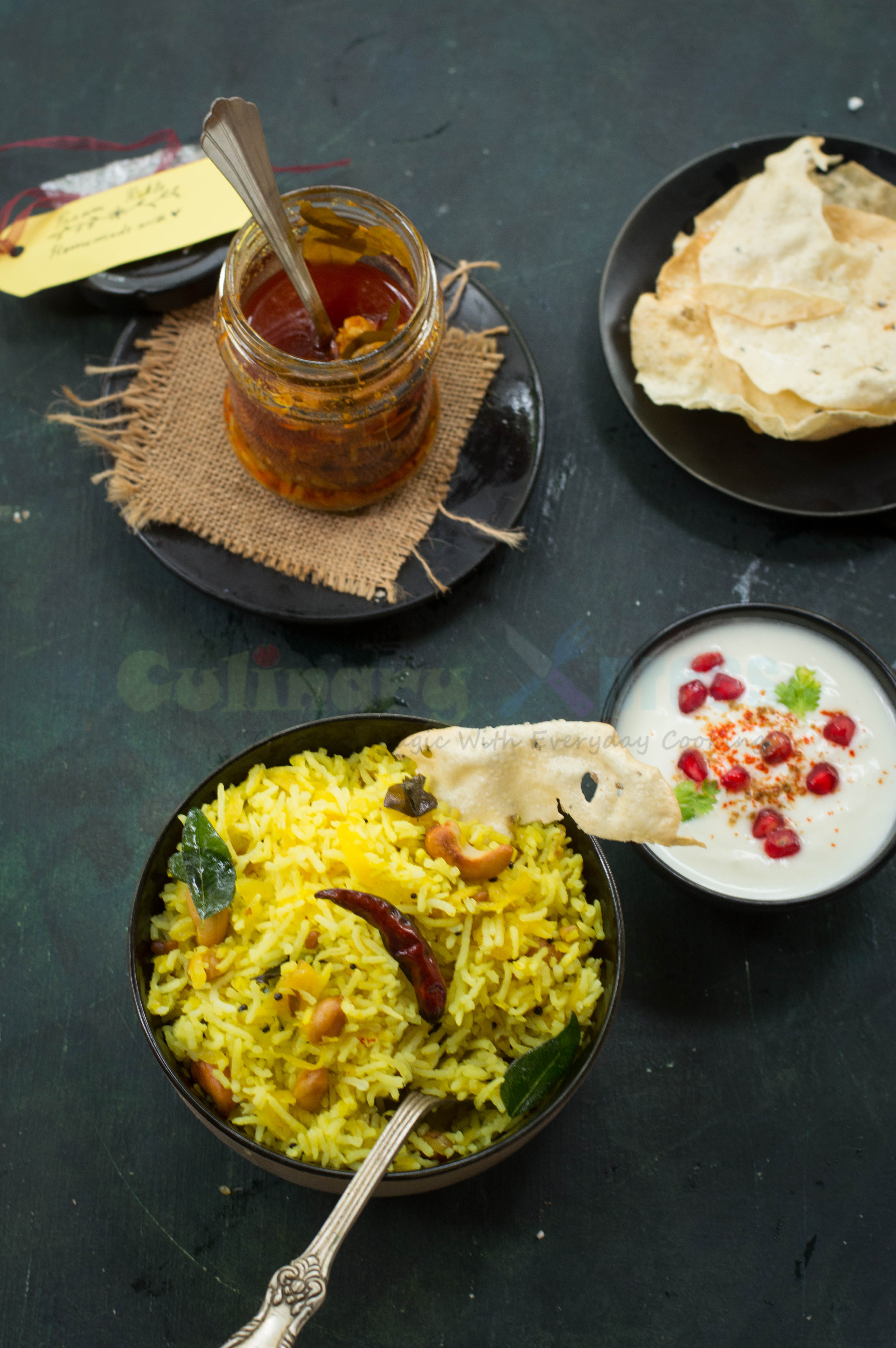 This post has been updated recently with new pictures.

(Visited 350 times, 1 visits today)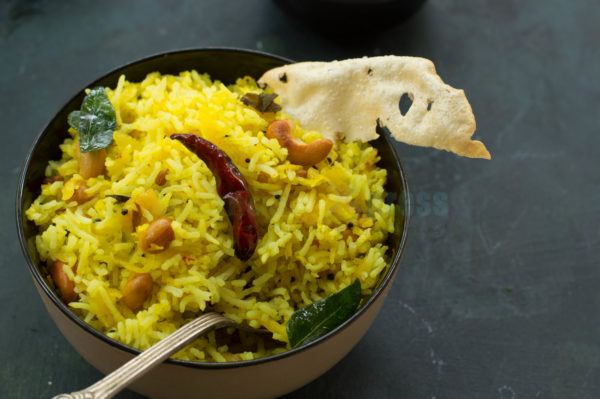 | | |
| --- | --- |
| | |
Soak rice for 10 minute and cook rice with 1 1/2 cups of water. We can either pressure cook or use pan just make sure rice doesn't get mashed. Once rice gets cooked spread it in a plate, allow to cool and separate grains. You can also make this with leftover rice.

Meanwhile peel and grate mango.In a pan or wok heat oil and add mustard seeds, and once it starts to splutter, add green chillies, urad dal, chana dal,curry leaves, dey red chillies . Once the dal get golden brown in color, add the peanuts and cashews , turmeric powder and mix well.

Now add the grated mangoes and cook for 2 minute or until mango gets cooked but doesn't get mashed. Add salt and mix again well.

Add mango mixture with cooled rice and mix well.If using leftover rice then add rice to pan mix well and cook in slow flame for 5 minutes or until rice becomes hot.

Serve hot with raita or sweet chutney and papad.