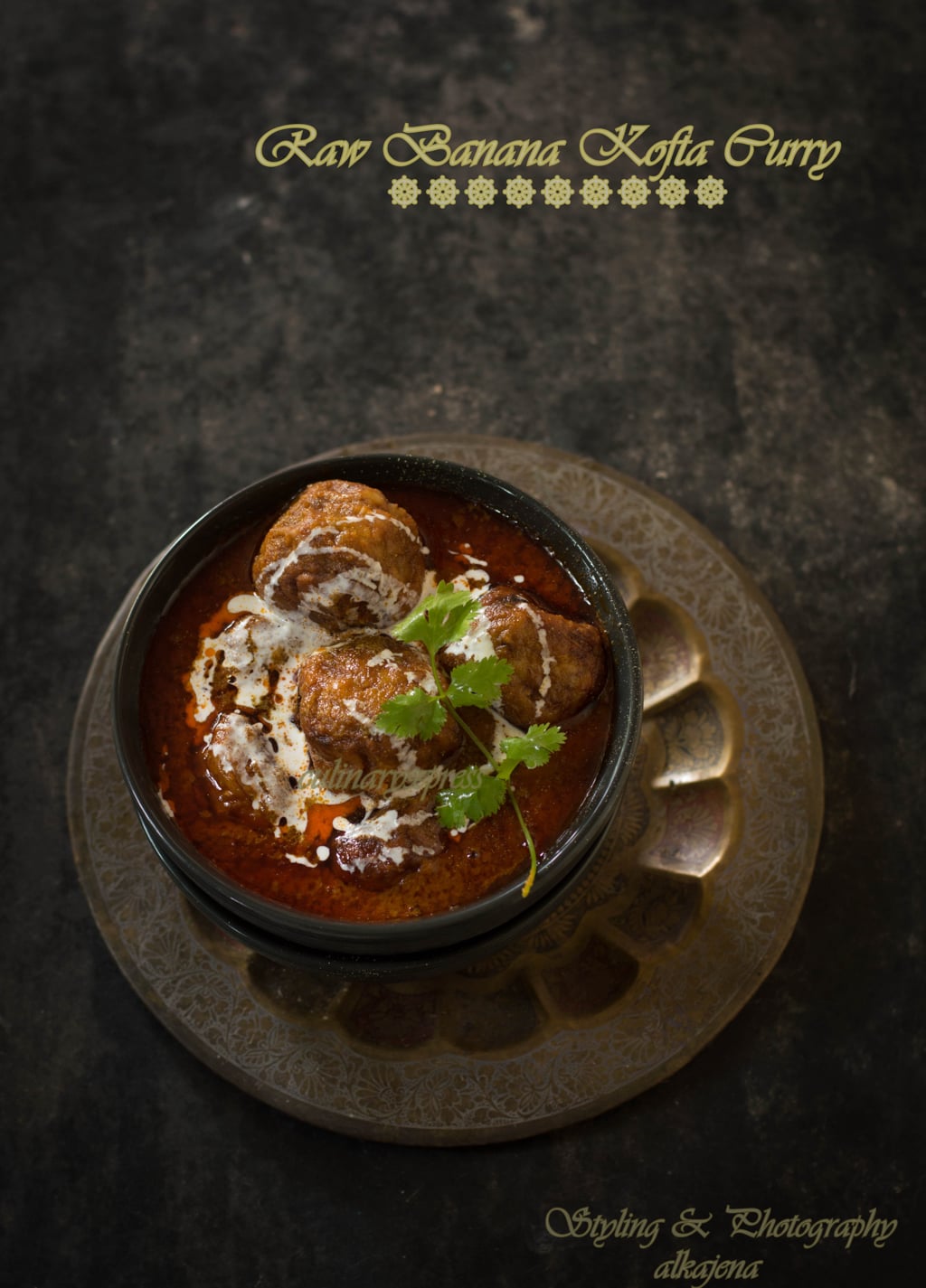 Raw bananas/ Plantains belong to the banana family but tend to be firmer and cannot be eaten raw. They require cooking and are used when green or under ripe. They are a staple food in tropical regions of the world and are used in varied ways like steamed, fried etc. The peel of raw bananas doesn't come off easily and thus has to be peeled off mostly using a peeler or a knife. Thus, always oil your hands lightly before peeling and chopping raw bananas.The green banana is a good source of fiber, vitamins and minerals, and contains a starch that may help control blood sugar, manage weight and lower blood cholesterol levels. It is a good source of potassium and vitamins like A and C. Potassium helps reduce risk of blood pressure and is also beneficial for our brains and kidneys.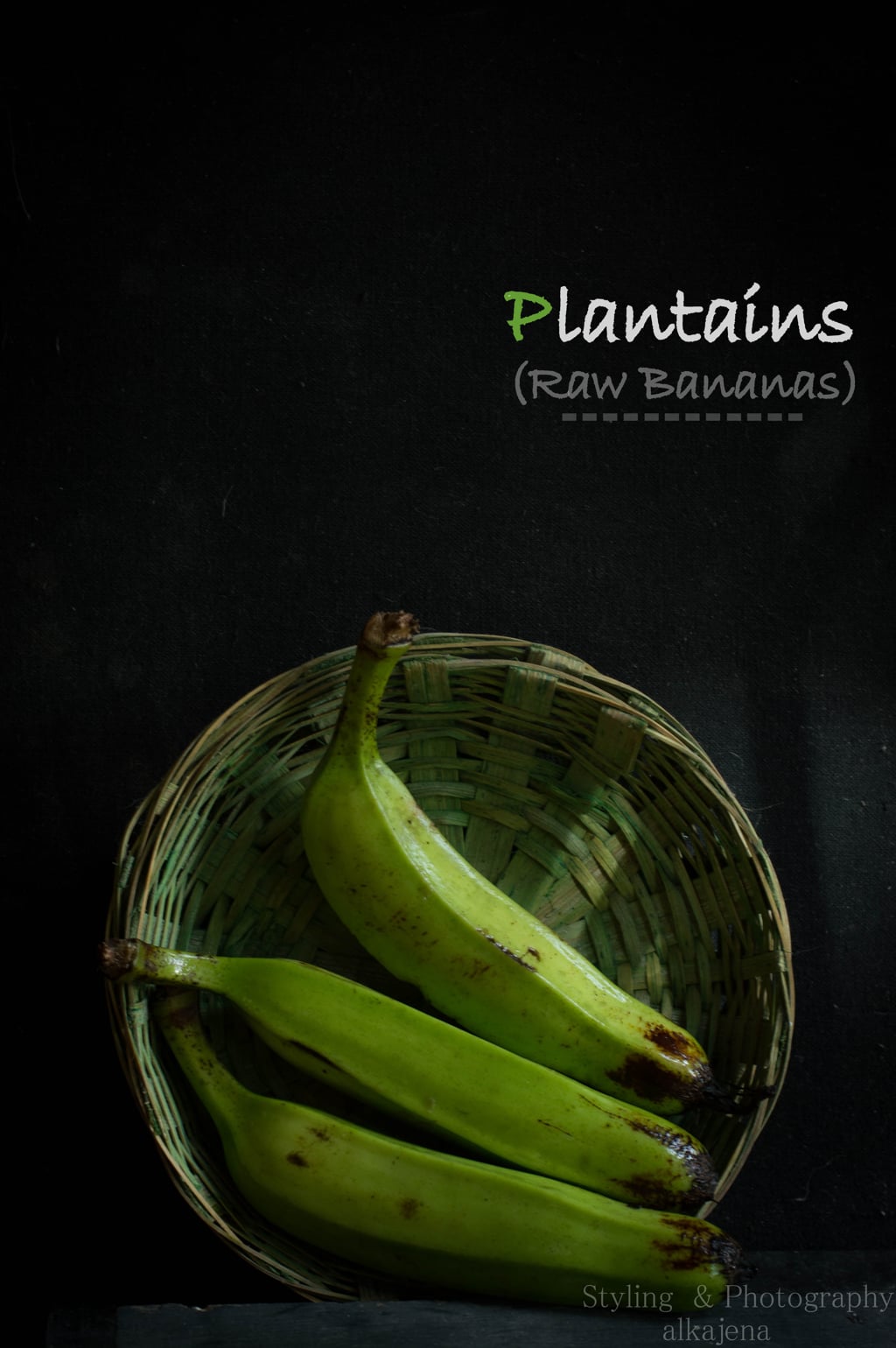 Raw Banana does not need much time to cook.The nature of raw banana is very much similar to potato, the same bland taste, quick to cook and prone to blackening while left cut for a longer time.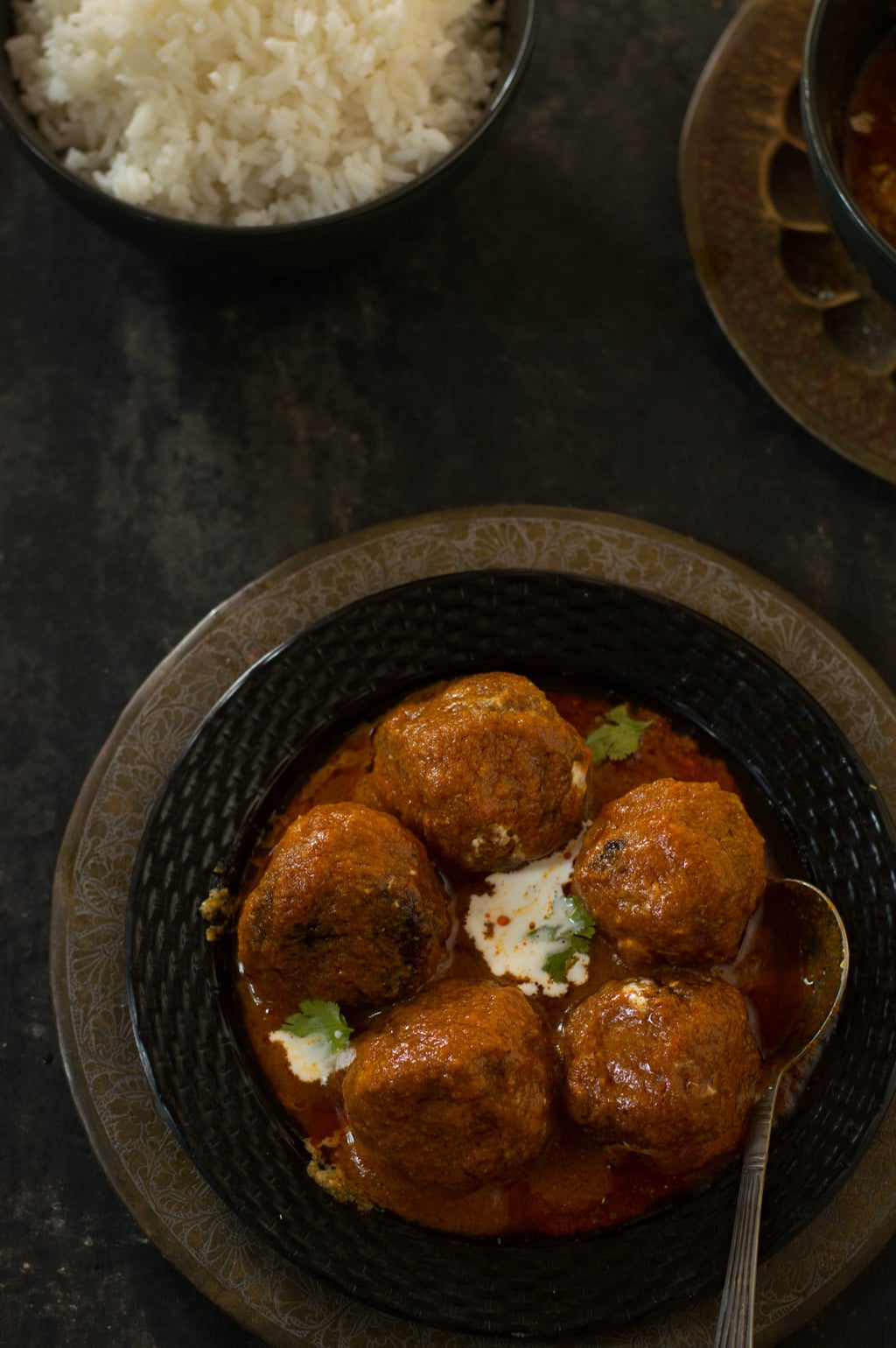 Koftas are generally made with meat or vegetables . Variety of vegetables are mixed to make make vegetable koftas, malai koftas are made with potato and chesse and served on a bed of spicy curry. In this recipe, I have used potato and raw banana to make these koftas and served on a no onion and garlic gravy and the outcome was amazing.

(Visited 722 times, 1 visits today)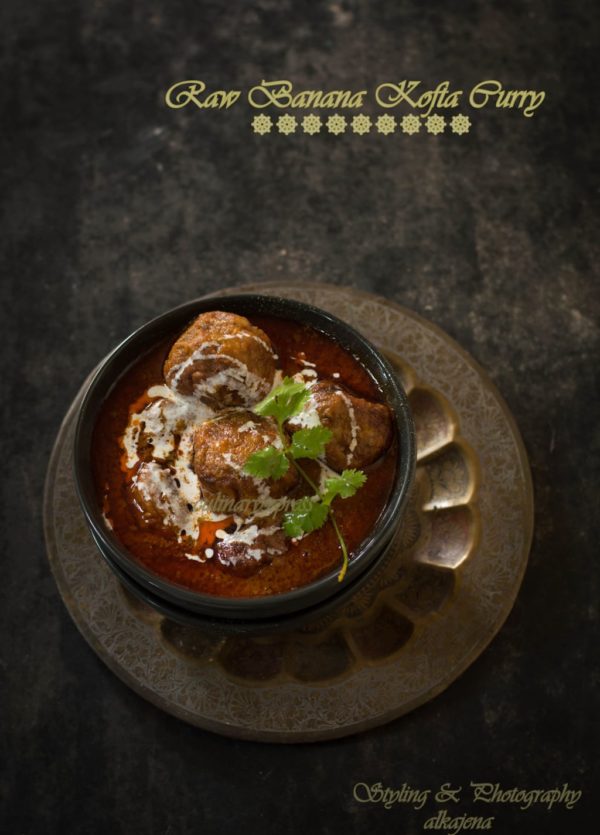 | | |
| --- | --- |
| | |
Pressure Cook the potatoes and green bananas. Cool and peel them.

Boil the tomatoes and once done , peel the skin and grind to a smooth paste.

Dry roast the coriander seeds, cumin seeds, fennel seeds, green cardamom, cinnamon stick and cloves. Once cool, grind to a fine powder.

In a bowl, mash the green bananas and potatoes very finely. Add salt, green chilies , 1 tbsp ground masala, few golden raisins to give the koftas some balance of flavor and mix it nicely.

Smear your hands with oil and make lemon size balls out of it . Roll them on the gram flour, dust off excess flour and keep aside. Repeat the process with other koftas.

Now heat oil in a pan and shallow fry these koftas till they become brown from all sides. Prick with a toothpick 4 to 5 places in the koftas and keep aside.

In the same pan add some oil, once hot, add the chopped green chillies and the crushed ginger and saute it for a minute, add the tomato puree, salt, turmeric powder and red chili powder and saute till oil comes out of the sides of the masala.

Now add the ground masala along with a little water , cook for one more minute. Check the seasoning, add sugar and now add 1 cup water .

Cover and simmer for 10 minutes or till you find the desired consistency of your gravy.

Add the koftas just before serving and mix them well.

Garnish with chopped coriander leaves and fresh cream.

Serve hot with Rice, Roti or Paratha.
NOTE:Do not palce the koftas in the gravy while cooking as it tends to soak all the gravy and your kofta will not look nice. So Preapre the Koftas and pour the gravy on it just before serving.