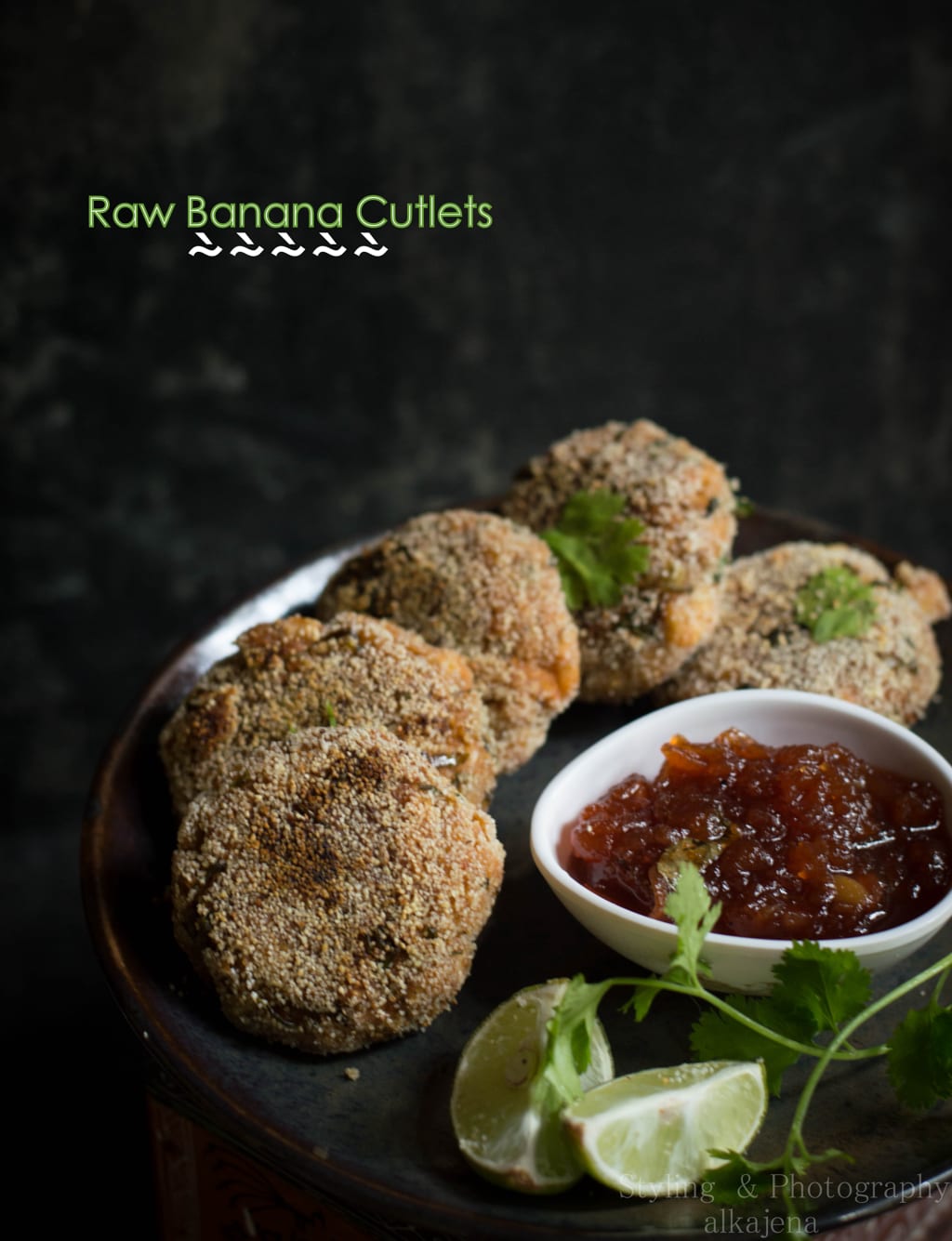 I usually prefer to prepare cutlets over the deep fried pakoras as they are low fat . The options for cutlets are endless. you can create your own by adding the ingredients of your choice. Basically you need a base and a binding agent to prepare cutlets. The options with raw banana are unlimited, You can make various recipes out of this humble vegetable.
I usually prepare banana chips, banana fry , Koftas or use in dalma on day to day cooking. As the raw bananas are bland in taste, make sure you added enough spices and herbs to make it spicy and aromatic. These cutlets make a nice starter in parties also. I had prepared a raw banana Kofta curry which you can check and I thought that I should share a separate post for preparing these cutlets. These cutlets can be made during Navaratri also where no onion and garlic are used, make sure to replace the plain salt with rock salt, besan or sooji with chestnut flour and Dry Mango Powder with Chat Masala.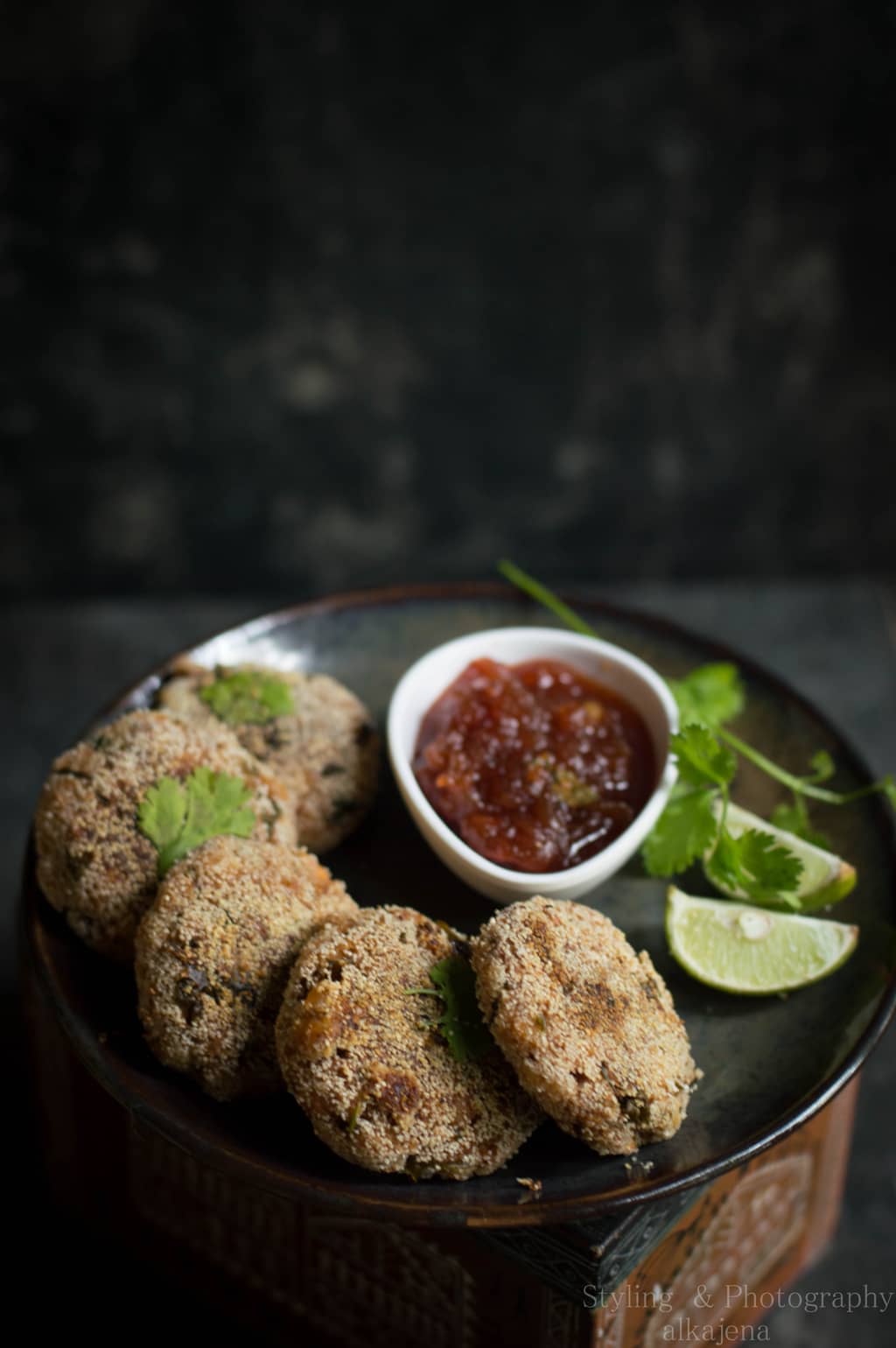 Raw Bananas are a solid source of carbohydrates with a low fat content, but they also provide a number of other health benefits as well . They are a great Source of Potassium,help regulate the Digestive System,reduce the number of harmful free radicals,boost the immune system,promote healthy brain function and a great source of Magnesium.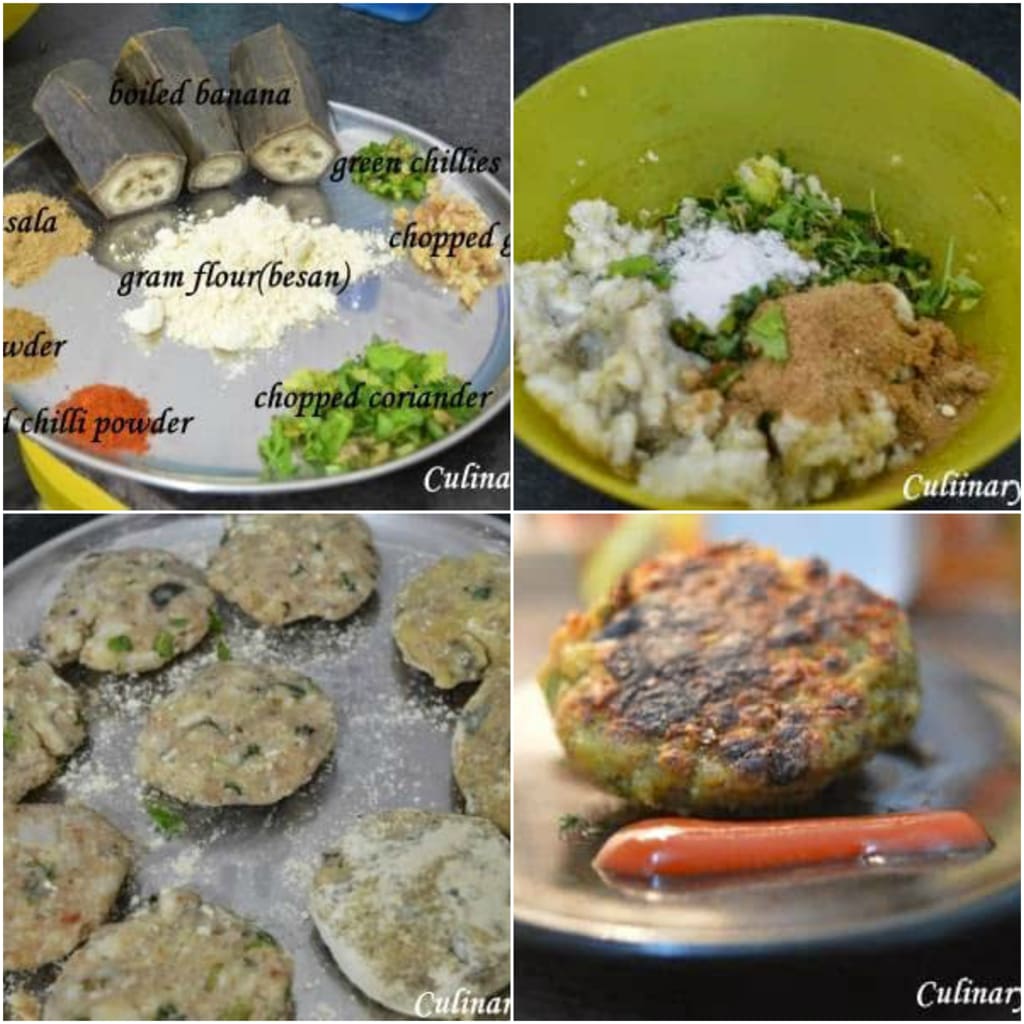 (Visited 589 times, 1 visits today)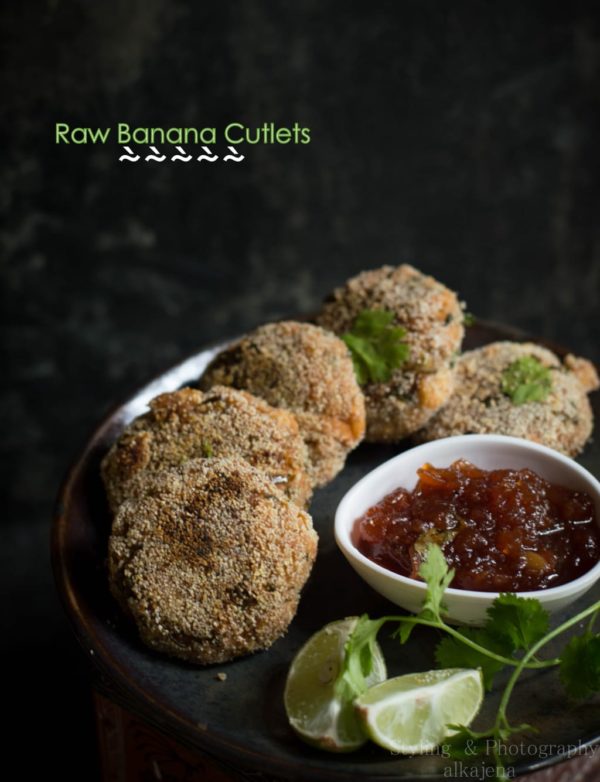 | | |
| --- | --- |
| | |
Wash the raw bananas and Pressure-cook them with water till 2 whistles. Remove from heat and allow them to cool.Then peel the skin of the bananas and mash them well.

Now add chopped green chillies, chilli powder, coriander leaves, cumin powder,Chat masala, grated ginger and salt to taste. Mix them well to get dough- like consistency.

Heat the cooking oil on a non-stick pan. Make flat cutlets and roll them in gram flour or semolina, dust off excess flour.

Shallow-fry them on the non-stick pan on both sides on low heat till both sides turn dark brown . Serve hot.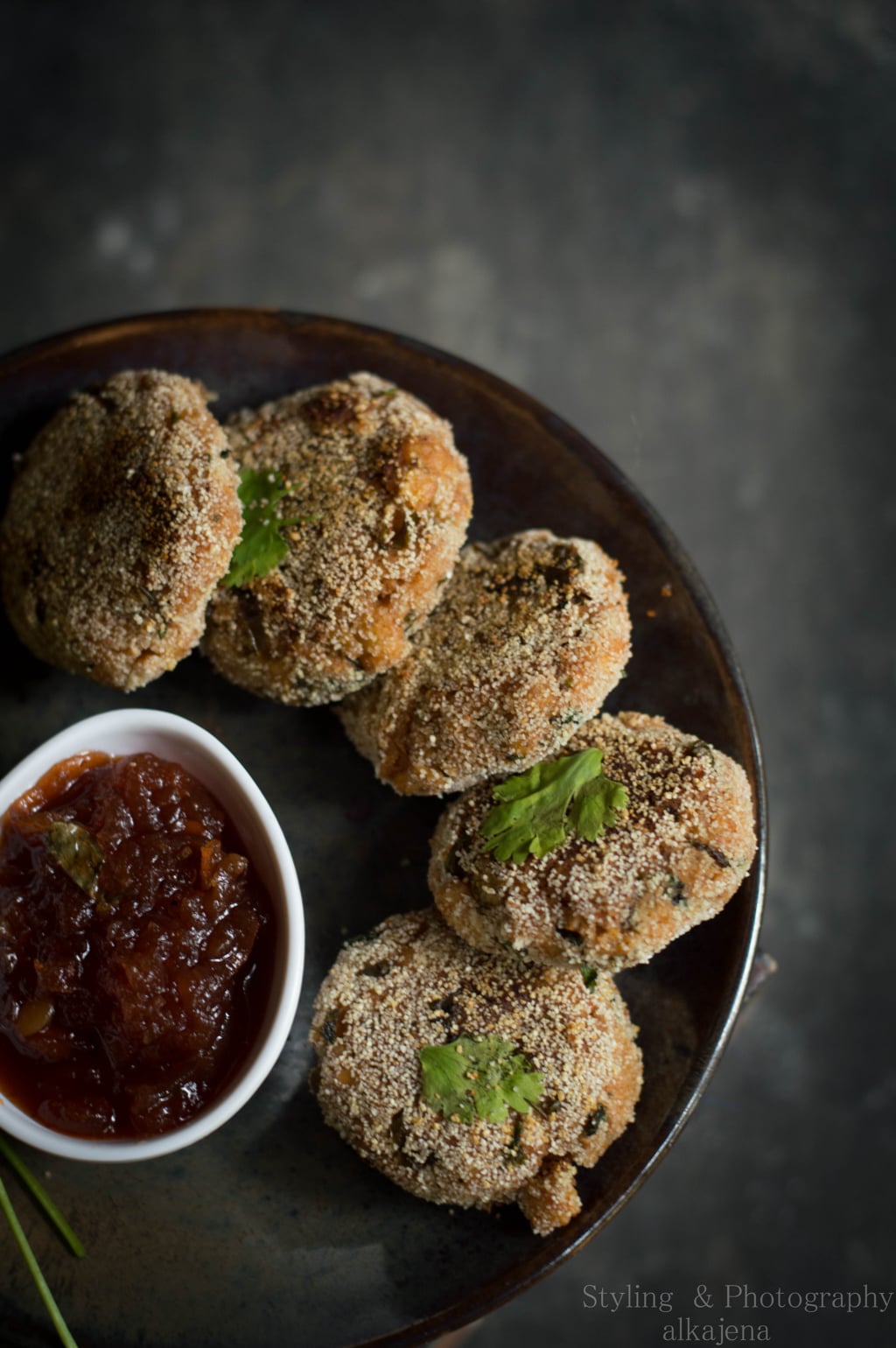 NB: This recipe can be used with onion also. Since I had made it on no onion and no garlic days, I have not used onion in this recipe. I have used semolina to coat my cutlets as I wanted a crispy coat to it.