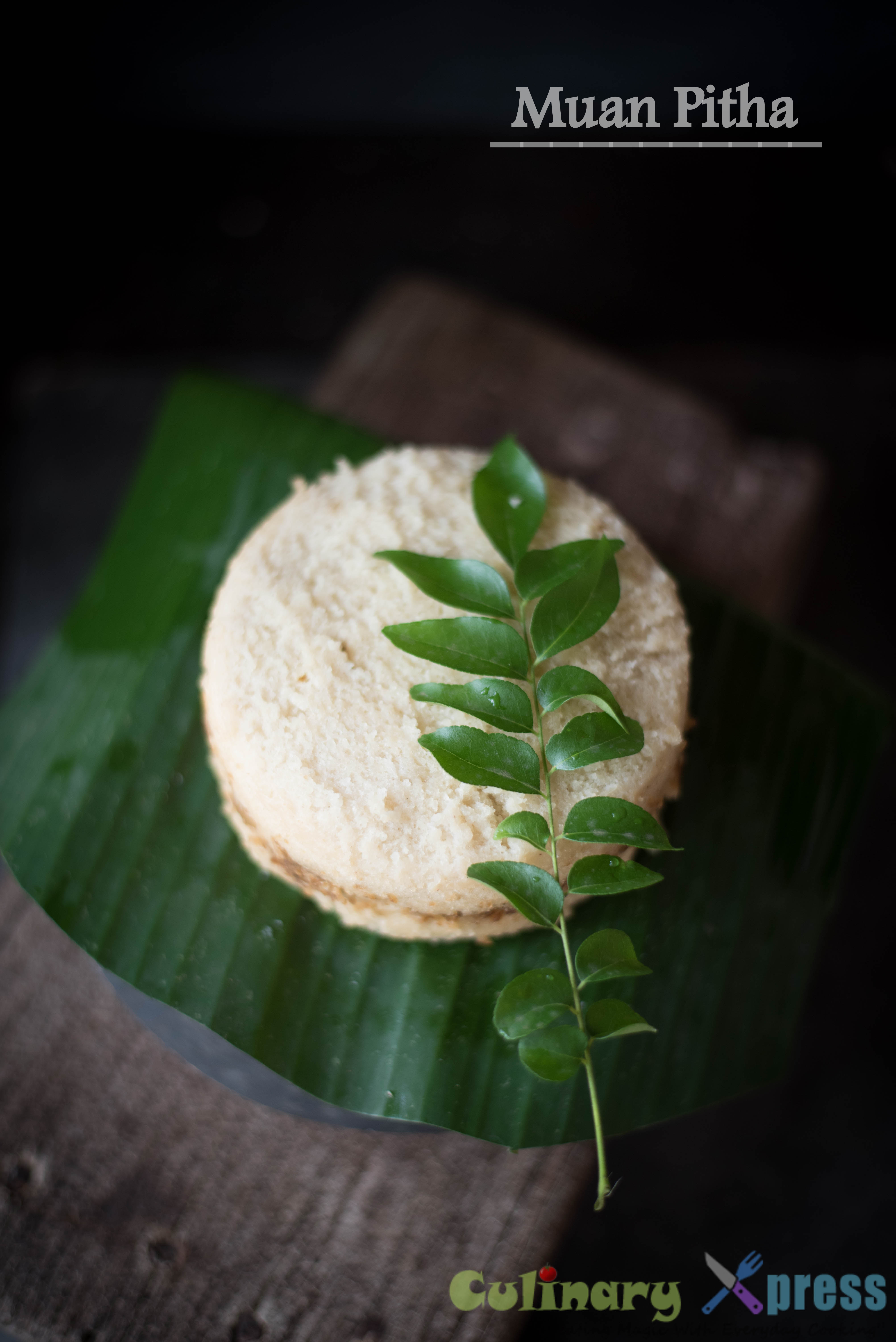 Muan Pitha is a steamed cake with coconut & jaggery stuffing is much in demand during Raja festival. Raja festival also known as Swing festival marks the beginning of agricultural year all over Odisha, when the first shower of monsoon makes the paddy fields ready for productivity. Muan Pitha is also known as Sijha Pitha, Chauti Manda , Muan Enduri in different parts of Odisha. This Muan Pitha is usually eaten with a yellow peas curry or Ghuguni.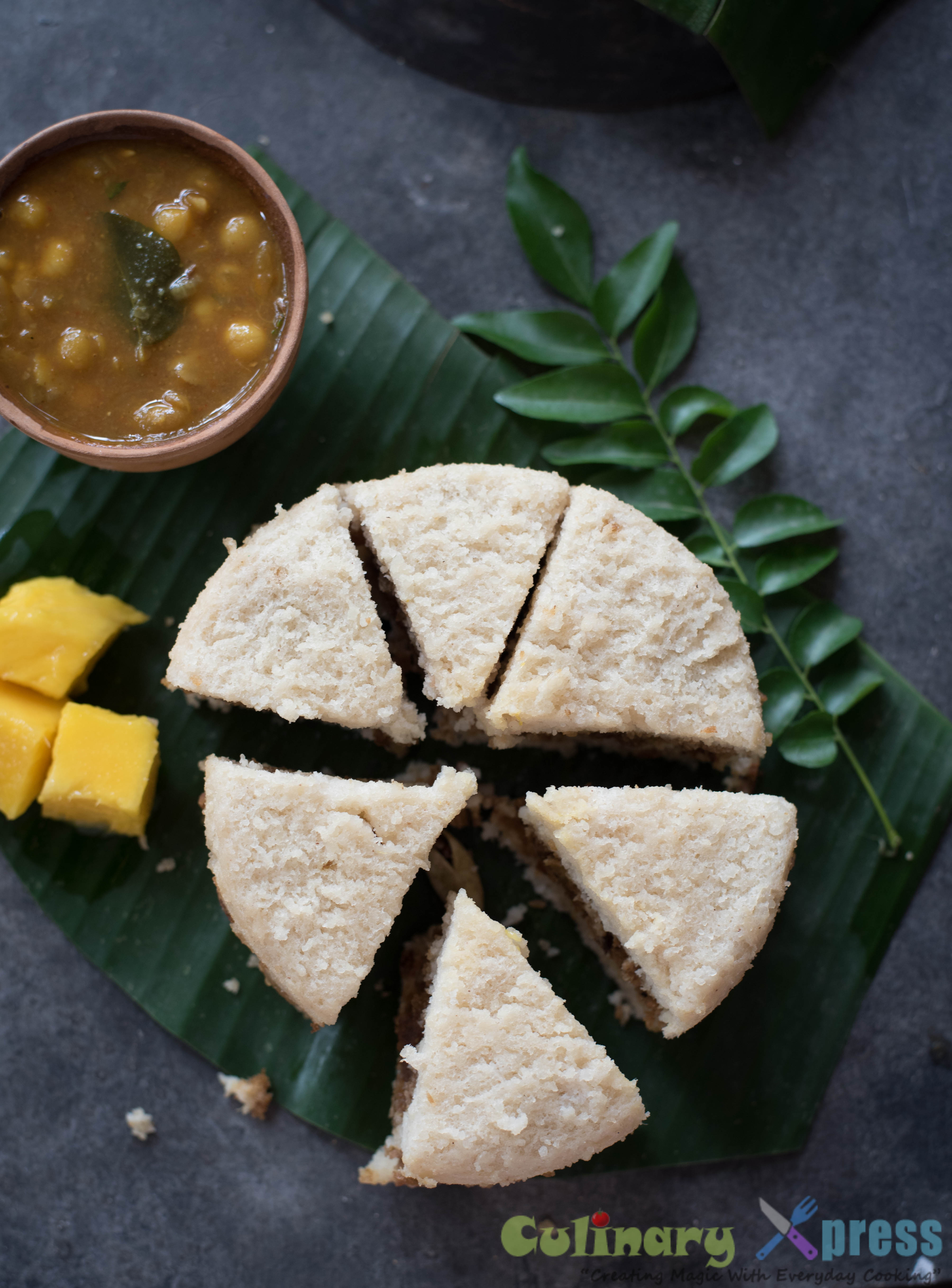 Odisha is known for it's temples, festivals and Pithas associated with each festival. Each festival celebrated in Odisha is unique so does the purpose for which this is celebrated and the deities associated with that particular festival. So you will come across many sweet delicacies or pithas in Odia tradition.
Muan Pitha is quite healthy as it is steamed and not fried . Learn how to make this Muan Pitha at home by following the procedure below.
Ingredients:
1 cup skinless urad dal, soaked overnight
2 cups rice, soaked overnight
1/2 cup jaggery
2 cups grated coconut
1 tbsp crushed black pepper
4 green cardamom, crushed
Salt to taste
1 tsp ghee
Method:
Soak the rice and urad dal overnight. Wash and grind them separately into a paste the next morning. The rice batter should be a little coarse. Once done mix them together and beat it through hand. Now keep aside the batter for 2 hours to ferment. After 2 hours , the batter would have fomented now add salt and mix in a single direction.
Heat a pan , add jaggery and let it melt a bit, in order to prevent burning you can add 2 to 3 tbsp water. Now add the coconut and roast till it coats the coconut evenly. Finally add the crushed cardamom and black pepper and switch off the flame.
Pour some water in a steamer and place on the gas to boil. In the meanwhile take a cotton cloth, wet it and spread on the steamer pan.
Pour half of the batter and spread gently . Spread a layer of coconut jaggery mix over it and finally cover it with another layer of the batter.
Now place the pan in the steamer and let it steam for about 15-20 mins. Insert a knife, idf it comes out clean then your pitha is ready for serving. Switch off the flame take out the pan.
Transfer to a plate and flip with the help of another plate.Peel off the cloth and cut the pitha into pieces of desired size.
Serve with Ghuguni or yellow peas curry.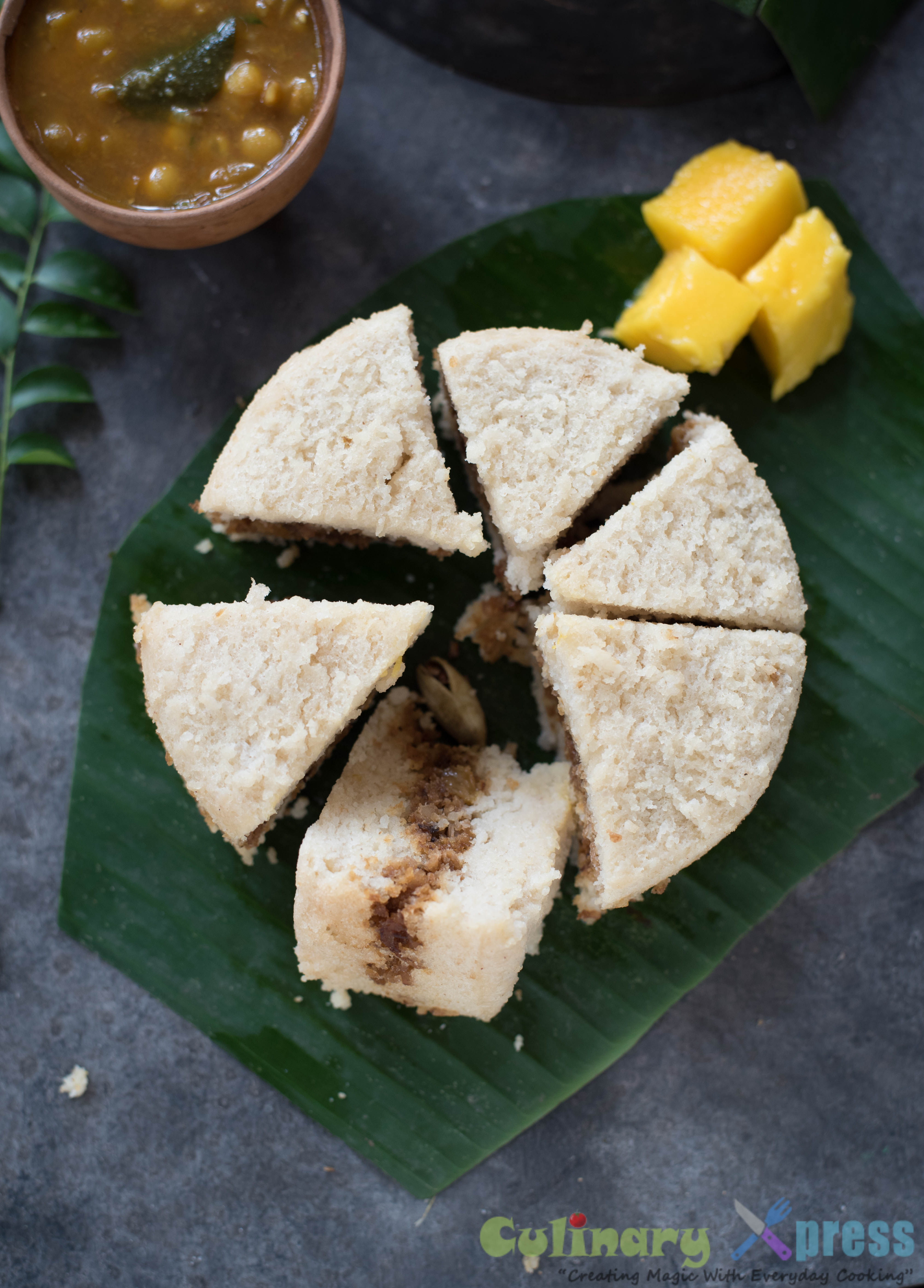 (Visited 152 times, 1 visits today)