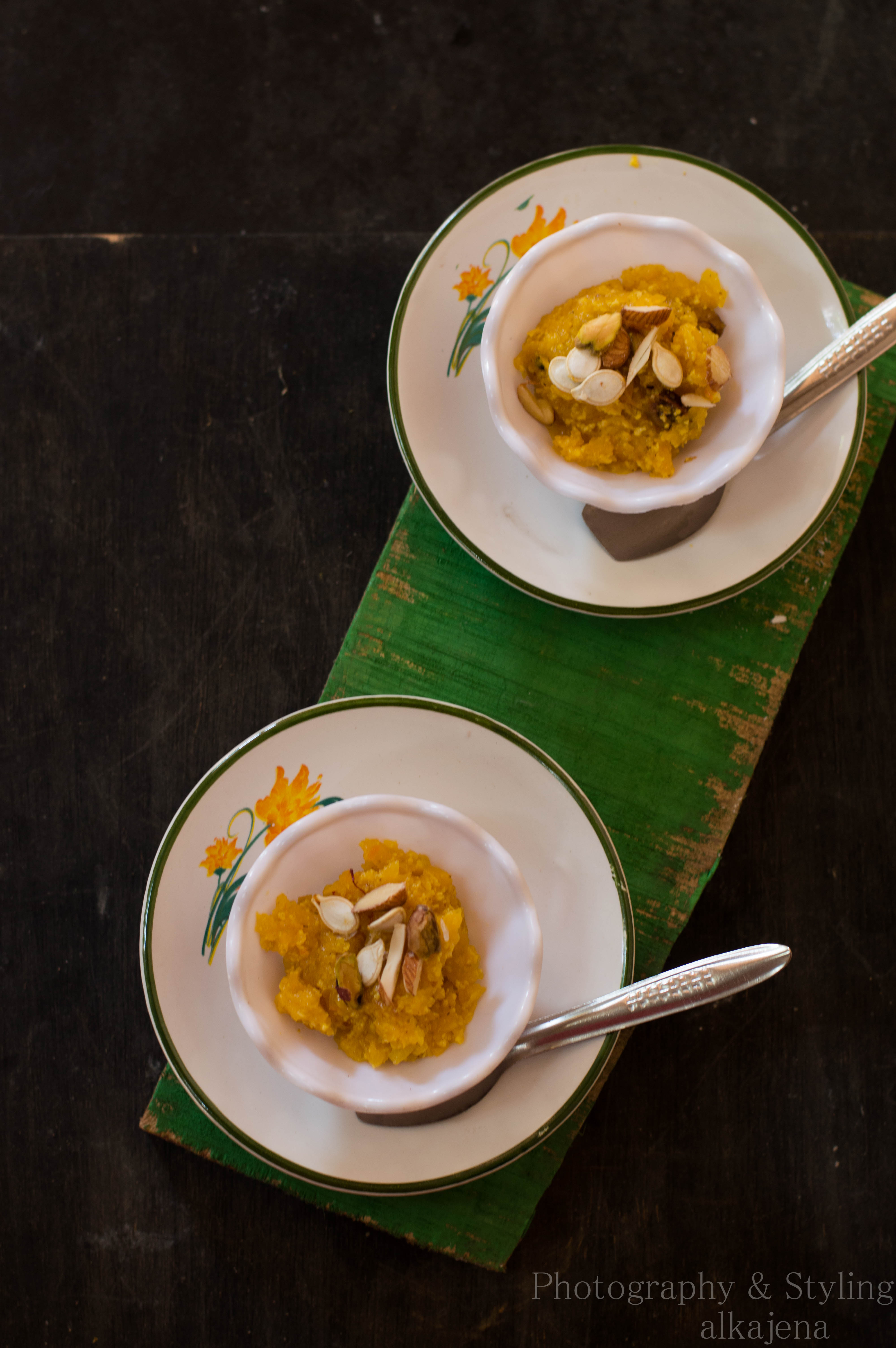 My love and hate relationship with vegetables have taken a positive turn and it's only because of blogging. I would have never thought of using many vegetables other than how it was being made by my mother. Pumpkin is one such vegetable which always finds it's place in our kitchen and
curries
is what usually made out of it. My son is a fussy vegetable eater and this one is never been on his favourite list. But I had found a way to make him fall in love with this humble vegetable when he found the house filled with the fragrance of festivity with this sweet and gooey dessert called Pumpkin Halwa. This one dessert I am sure is going to change your perception of Pumpkin, when you look into the color and texture of this dessert.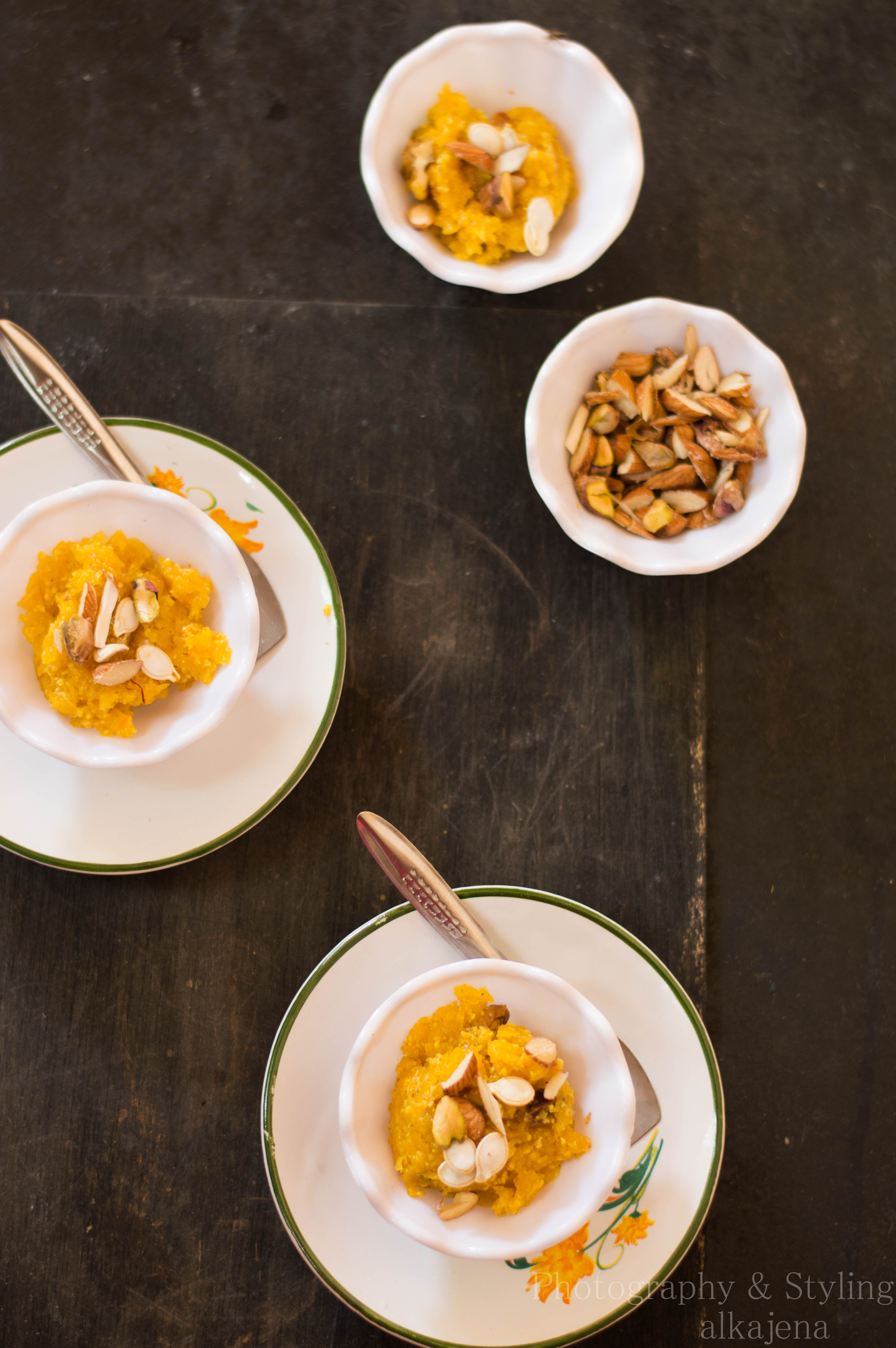 Desserts play a important role in our food culture as we all look upto end the meal with something sweet on the plate. When you think of Indian dessert , the picture of Kheer, Halwa, Mithais comes to mind. These are part of out everyday meal as well as festive celebrations to satisfy our sweet tooth. What I like about the Indian desserts are it's color and flavour . Though they look quite rich , you can customise these desserts as per your taste and make it light for your tummy.
(Visited 231 times, 1 visits today)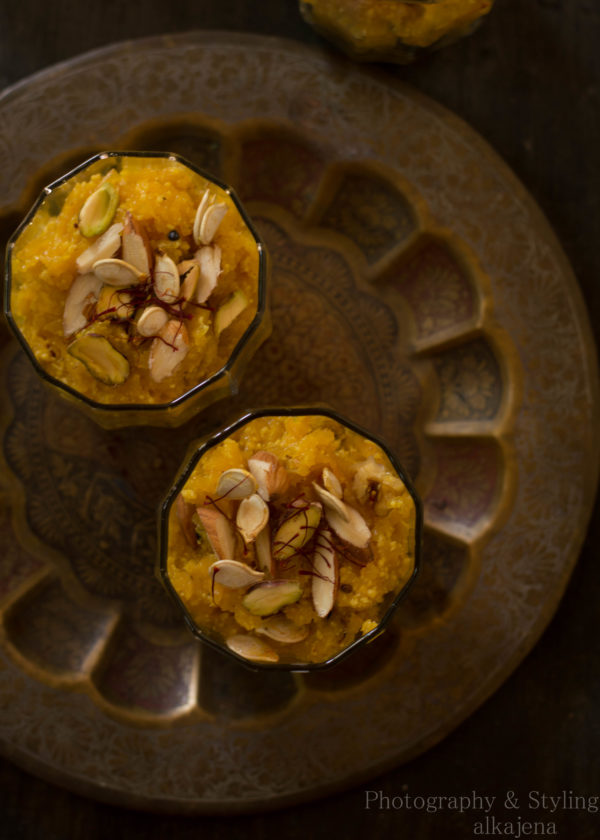 peel, core and grate a pumpkin to get minimum 5 to 6 cups of grated pumpkins.

Soak the saffron in 1 tbsp of warm milk and keep aside.

Heat ghee in a heavy bottomed pan and the green cardamoms to it.

add the grated pumpkins and start to saute on medium heat for 8 to 10 minutes stirring frequently. This sauteing process will help in releasing the water from the pumpkin and allow it to cook. Sprinkle a pinch of nutmeg powder and cook till it changes it color and there is no water left.

Now add the milk and continue to cook on medium heat till all the milk is absorbed and the pumpkin starts to leave the sides of the pan.

Add the sugar, saffron, walnuts, some pistachios and almonds and keep stirring to make it dry as the sugar will make it a bit watery.

After a few minutes you will notice the pudding to come together and start leaving the sides of the pan.

Remove from heat and sprinkle the almonds , pistachios and the toasted pumpkin seeds and serve warm.