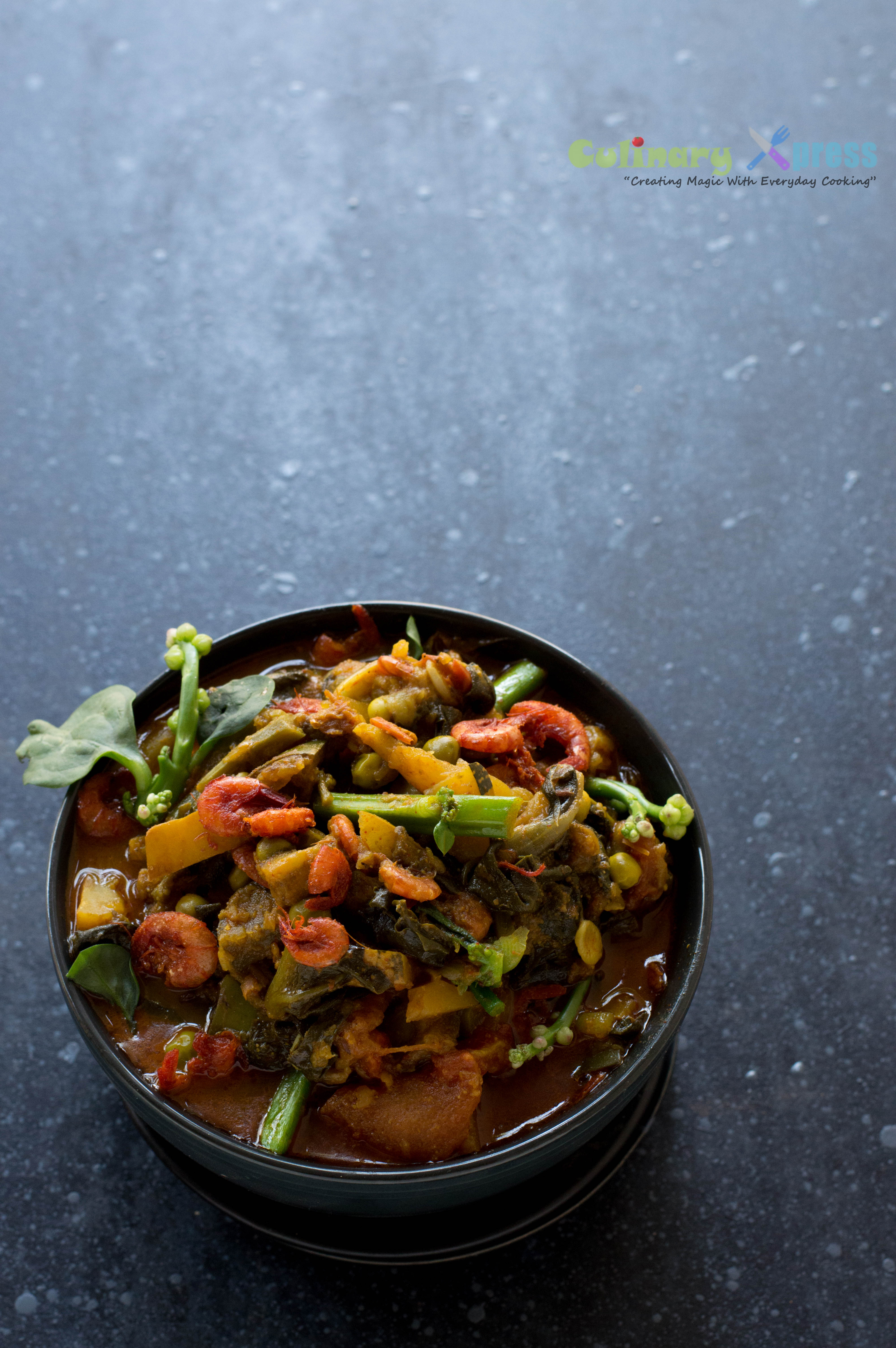 Poi Chingudi besara is an authentic Odia dish where Poi saaga or Malabar spinach along with pumpkin, ridge gourd, potato, brinjal , prawn are cooked in a mustard based gravy known as besara . In short, Poi Chingudi besara means Malabar spinach and prawns in mustard gravy.
Poi Chingudi got it's unique taste from the masala blend known as Besara which is a mix of black mustard, cumin, dry red chili and garlic ground to a smooth paste. Poi chingudi rai is healthy, delicious, and rich in protein and vitamins. This recipe goes well with plane rice.
Malabar spinach is high in Vitamin A , Vitamin C, iron, and calcium. It has a high amount of protein for a plant and is also a good source of magnesium, phosphorus, and potassium.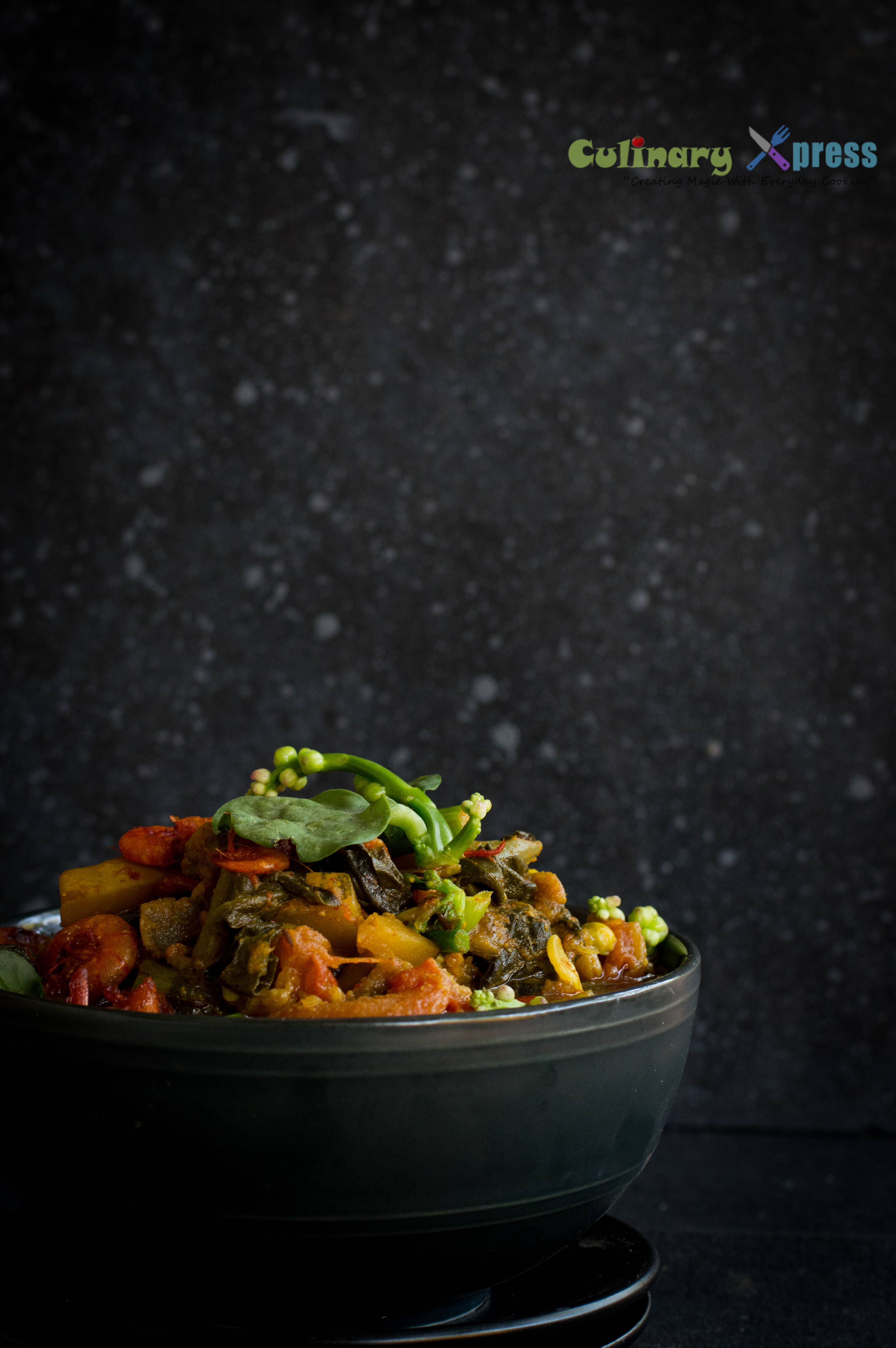 Prep time: 10 minutes
Cooking time : 25 minutes
Serves : 4 persons
Ingredients
400 gm Poi saga/ malabar spinach, chopped and the thin stems cut into 2 inch long
100 gm (medium size) Chingudi /prawn :
1 (small) Brinjal, chopped
50 gm pumkin, chopped
1 small ridge gourd, chopped
2 medium potato, chopped
1 small Tomato, cut into small pieces
1 tspTurmeric powder
1/2 tsp panch phutan
4 tbsp Mustard oil
Salt to taste
Ingredients for masala paste
2 tsp Mustard seed
5 to 6 clovesGarlic
½ tsp Cumin seed
2 Dry Red chili
Preparation
Clean and wash the prawns nicely and add ½ tsp turmeric powder and salt to it.
Make a paste of mustard seed, cumin seed, garlic and red chili and keep them aside.
Heat 2 tbsp mustard oil and fry the prawns in it. Keep them aside.
In the same pan heat another 2 tbsp mustard oil and when hot, add panch phutan in it. When it starts to crackle add chopped vegetables and fry till it the vegetables are half cooked.
Then add mustard paste, chopped tomatoes in it and fry for only one minute and immediately add 1 cups of water in it. Add turmeric powder, salt, and poi saag stems in it. Cover it with a lid and cook till vegetables are done.
Remove the lid and add chopped poi saag leaves and prawns in it. Again cover it and cook till it's completely done.
Serve hot with rice.
(Visited 165 times, 1 visits today)