Diwali sweet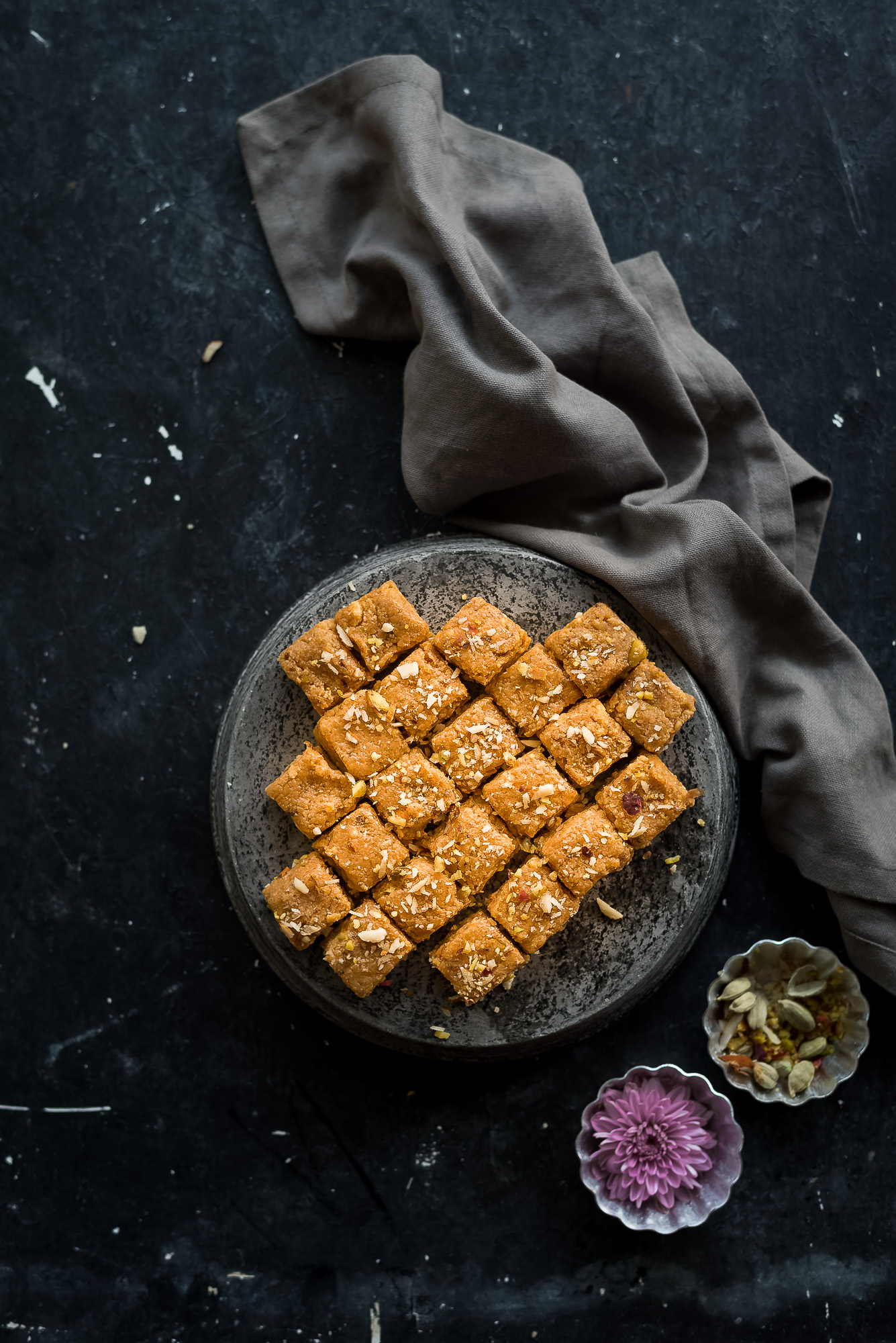 when we talk about Indian festivals, sweets are a must to be made at home or brought from the market to relish and celebrate.Diwali is such a festival when our houses are  loaded with sweets and savories. Barfi, jalebi, malpua, kaju katli, peda, kheer, etc are few of the delicacies which I usually make during Diwali.  This year, I will be celebrating our Diwali with a fruity twist to traditional Diwali sweets.
When it comes to include fruits in any form of traditional sweets, I love to experiment with flavors and have prepared kiwifruit sandesh, mango sandesh, apple malpua, apple chenapoda, apricot rabdi, sitaphal kalakand. As I was planning to include fruits in my diwali and I wondered how about making a Barfi with a fruit I have just fell in love with- Persimmon fruit.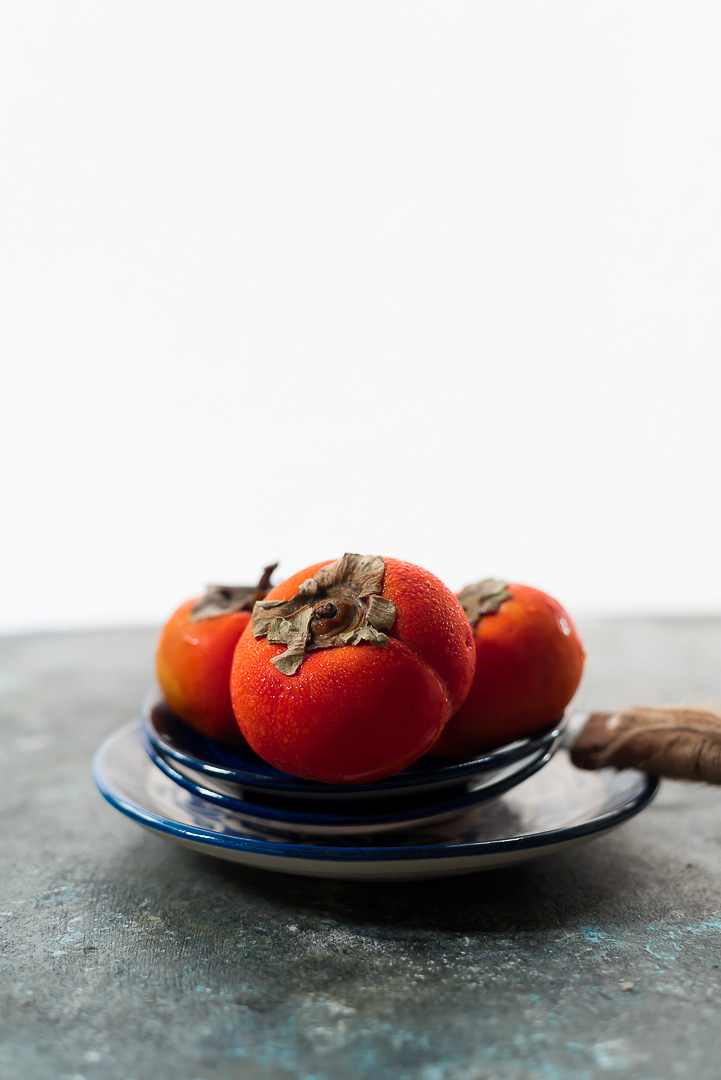 Ingredients:-
For persimmon  puree:
5 nos, ripened persimmons(peeled and pureed)
1/4th  cup sugar
For Barfi:
1 cup paneer
1½ cup, full fat milk
1½ cup, milk powder
6 nos , cardamom crushed and powdered
1 no black cardamom,crushed and powdered
1/3rd  cup, sugar (this fruit is sweet so adjust accordingly)
For garnishing:
chopped almonds and pistachios
Let's make it:-
Peel and puree the persimmons. In a pan, cook the persimmons along with sugar till it reaches the thick sauce consistency. Take it off the stove and keep it aside.
In another pan, combine milk, milk powder, crumbled paneer, sugar, powdered cardamoms and cook till it starts thickening, stir to avoid burning.
Add cooked persimmons and cook till it leaves the side of the pan to form soft dough. Take it off the heat.Spread it on a greased tray and allow it to cool completely .
Garnish the top with chopped almonds, pistachios .  Cut the barfi into desired shape and serve.
This Diwali, try making this fruity barfi for your guests and i must tell they will love it.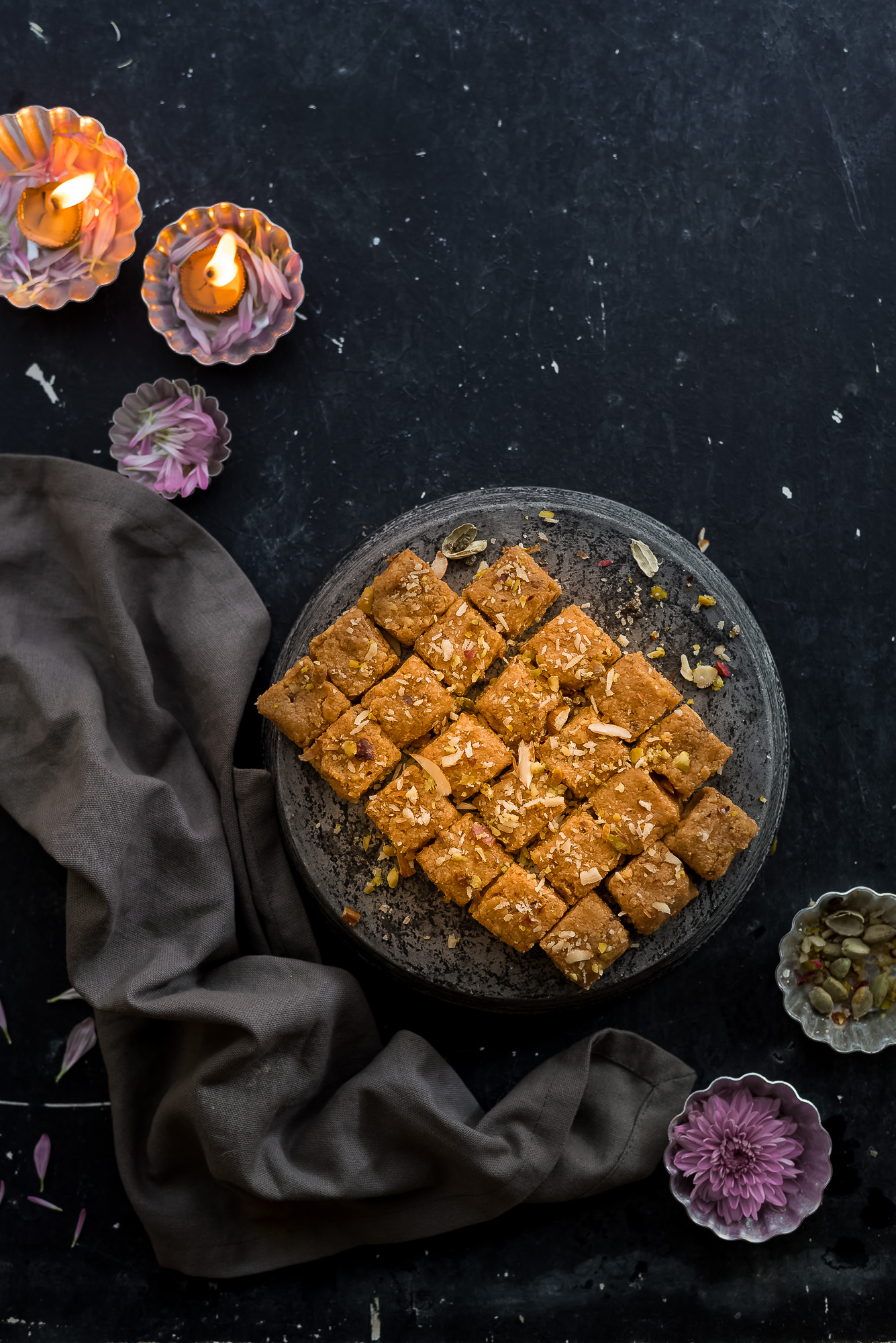 (Visited 80 times, 1 visits today)