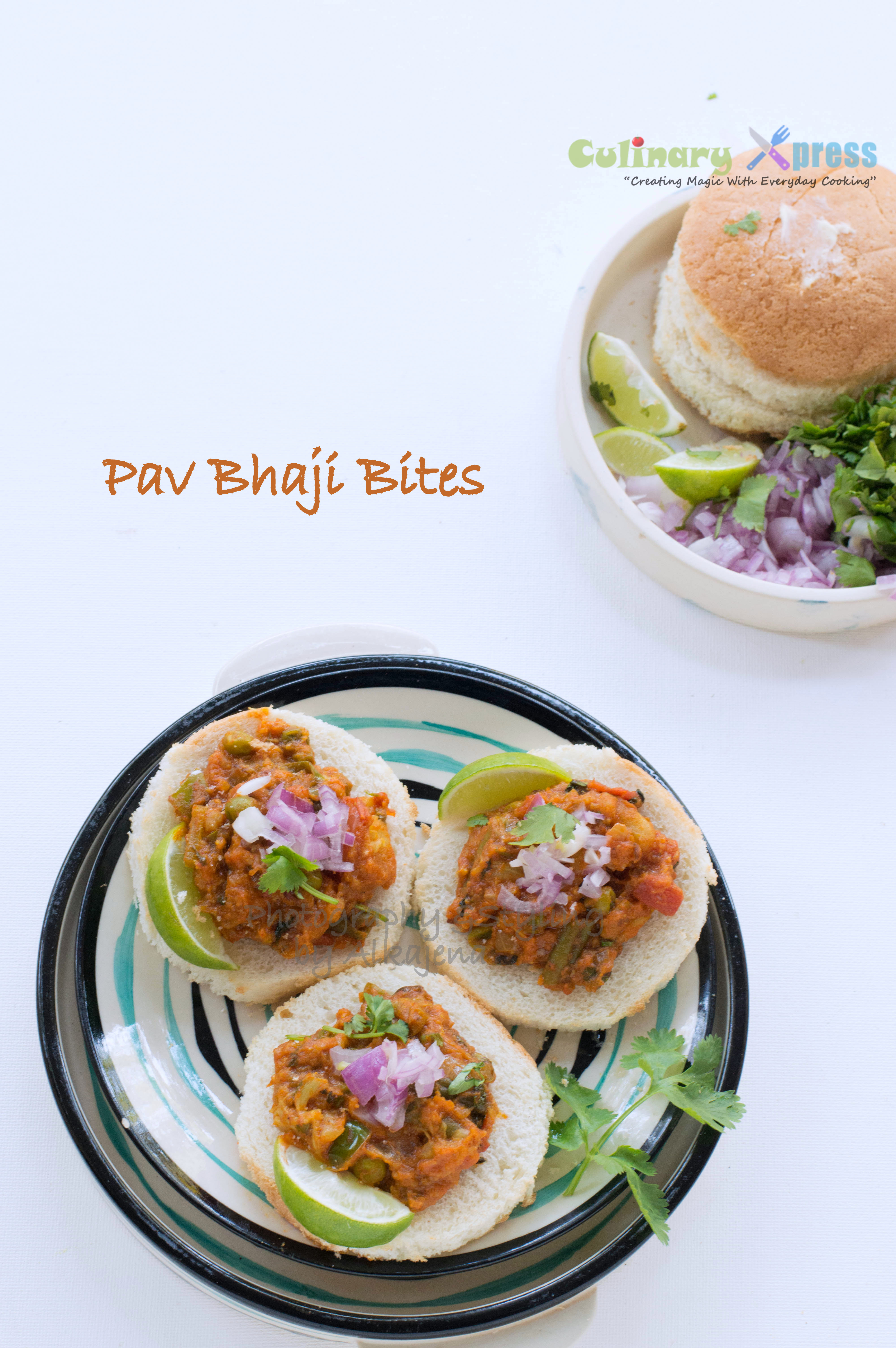 Pav bhaji is more than a snack, it is a hurried meal for the man in the street. it's a quick & satisfying meal which is extremely famous among Indians. Pav Bhaji is a spicy blend of vegetables cooked in tomato gravy and served with pav that is cooked with butter.
The mercury has gone down drastically leaving all of us in a state of cold. The past one week has been hectic with office work,  interview with local FM channel and celebrating Makar Sankranti. Donot forget to check the post on Makar Sankranti and learn interesting facts on the celebration in the eastern parts of India.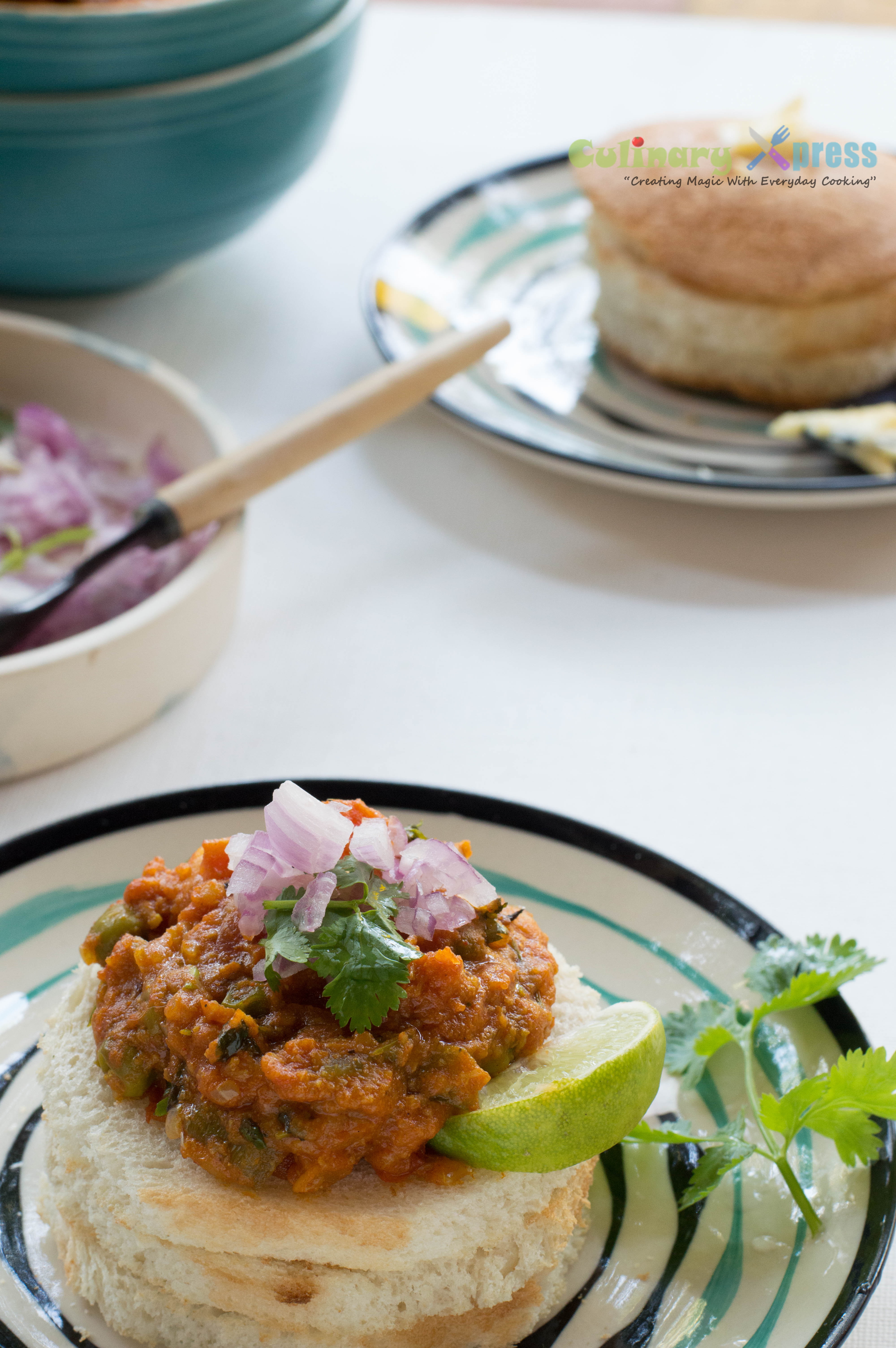 All these activities has left me with no energy to cook on a lazy winter Sunday morning. How much I try to convince myself to cook, I was not able to do so. But at the same time I was not ready to skip our Foodie monday BlogHop where the theme is #Bitesize Food. I am so lucky to have friends who pushed me to come out of my dull state and give the theme a try. I looked at some of the draft which never made it to my blog for it's poor photography .One such dish caught my attention and glad it motivates me to try that out and bring it to my Blog.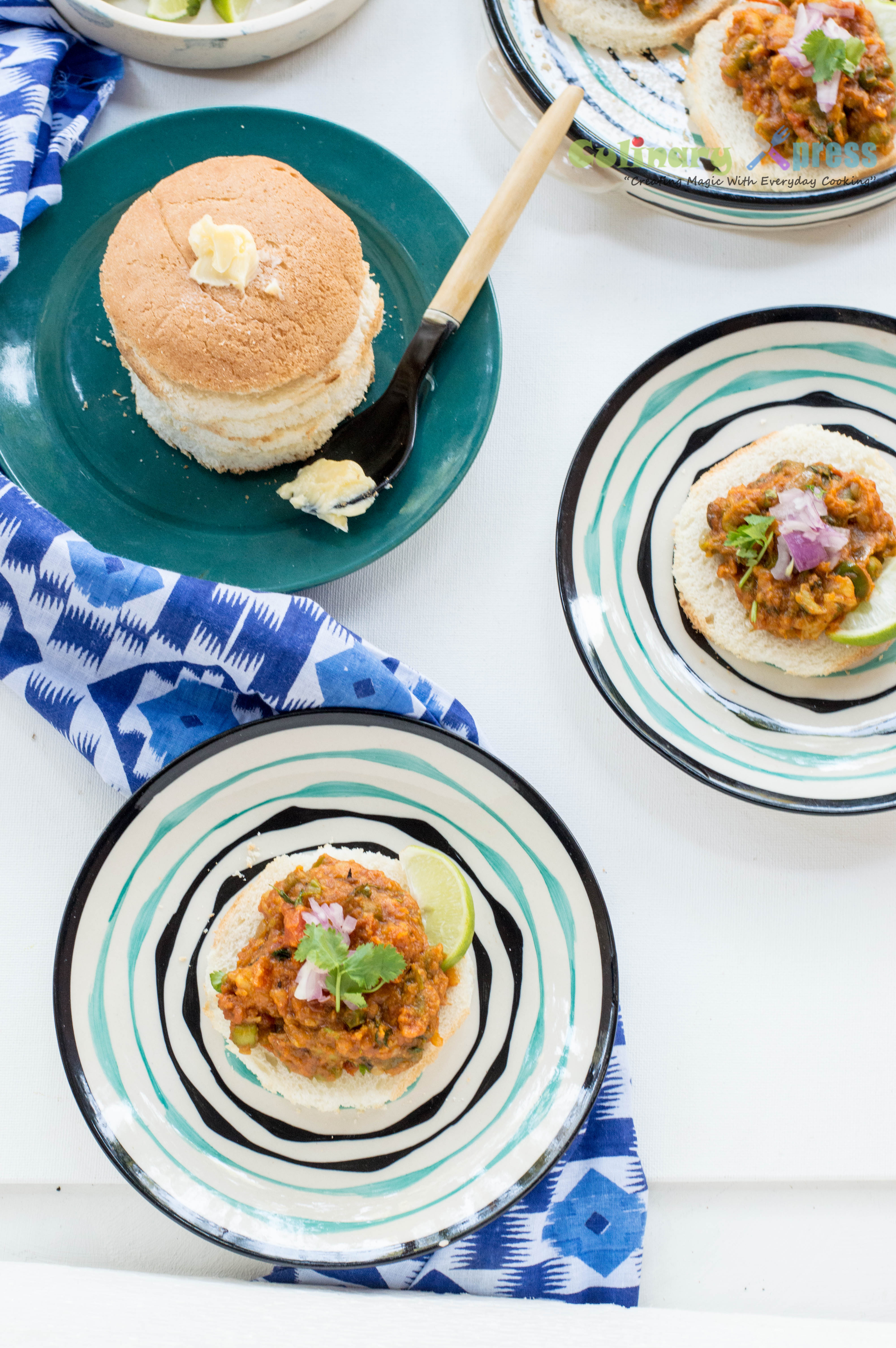 The chilled weather is the reason for trying out something hot and spicy. Many would agree with me that nothing can fits the bill perfectly than Pav Bhaji, the ever so popular street food from Mumbai. Pav in Marathi means Soft Buns and Bhaji means mixed vegetable curry with a boiled potato base and cooked with spices.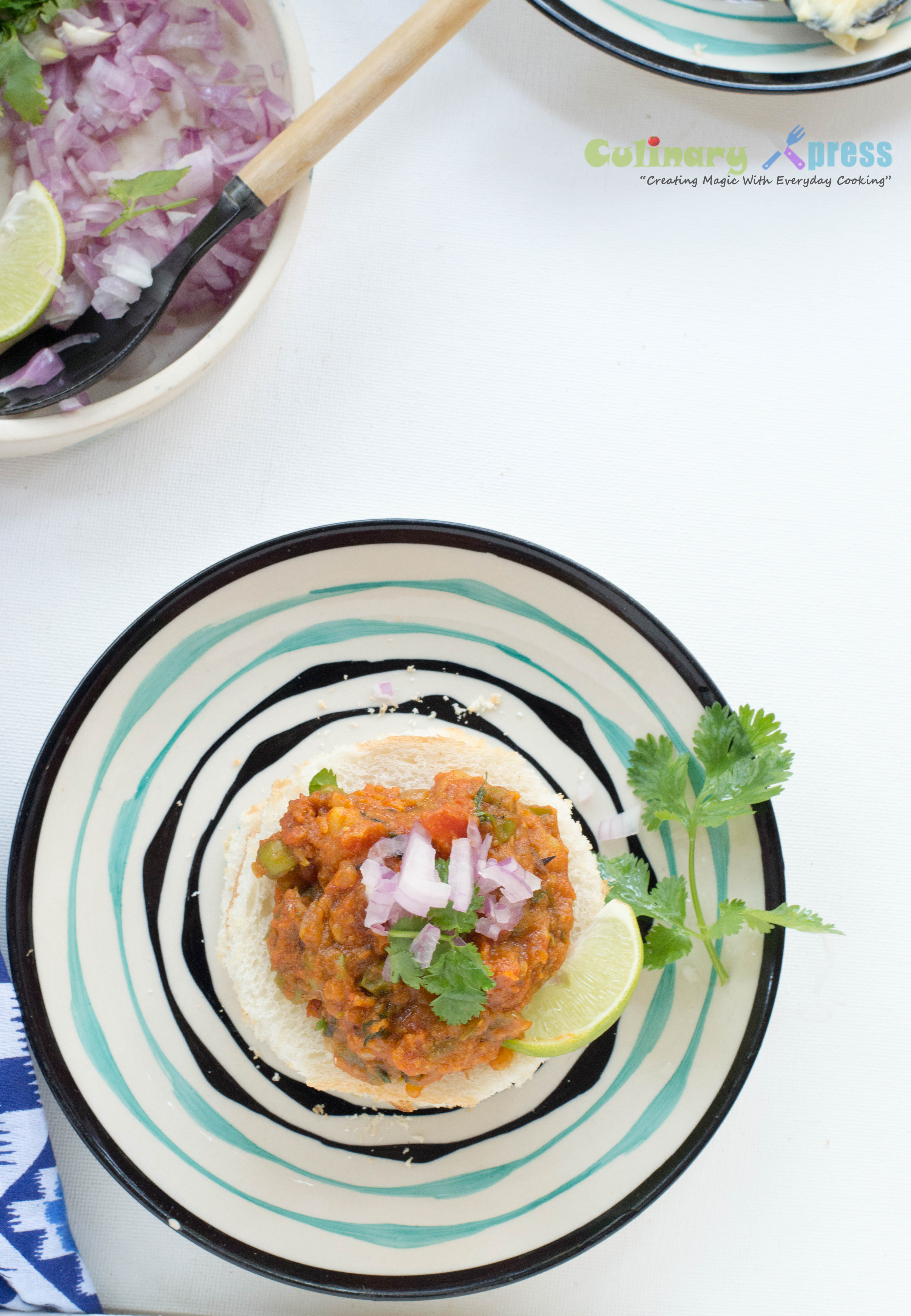 Our theme for this Monday BlogHop makes me go for the Pav Bhaji Bites which are beautiful , appealing and delicious tiny treats. Not only does it allow you to nibble at your own pace, it is also less messy and you have control over the portion .I am completely hooked on to this idea of eating the conventional Pav Bhaji in such a wonderful and elegant way.
The advantage with bite size food is that they are small in size and can be eaten at a single bite. You will love this miniature version of Pav Bhaji because it is handy, less messy, delicious and appealing to eat.So this winter give this popular street food a chance and make it the show stopper at your Party.
(Visited 330 times, 1 visits today)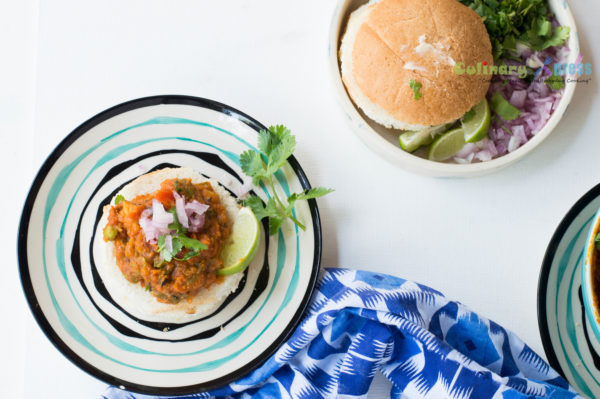 | | |
| --- | --- |
| | |
Pressure cook potato, cauliflower, peas, carrot, beans till soft. Let it cool and drain the water and keep aside.

In a pan heat oil , cumin seeds, chopped green chillies and chopped onions and saute till the onions turn translucent. Now add the ginger & garlic paste & fry till the raw smell of the masala goes away.

Now add the chopped tomatoes & red chilly powder .Mix well & cook in medium heat till tomato is nicely cooked, mushy & starts leaving oil.

Add the pav bhaji masala & the chopped capsicum ,mix well. Cook for another 2-3 mins. Now add all the boiled vegetables ,mash it with the help of a masher. Add 1/2 cup water, salt & cook this for 3-4 mins.

Add chopped coriander & squeeze juice of one lemon. Mix well. Your Bhaji is ready to be served.

For the Pav base, cut the pav into a discs using a cookie cutter or just cut the crusts off. apply some butter on each pav and In a preheated oven at 200 degree, bake these for 3 to 4 mins or until it gets toasted slightly. We do not want the bread to dry up. It has to be like toast; crispy outer layer but soft.

When you are ready to serve, start assembling the Pav Bhaji Bites. Place the Pav on a plate and place some Bhaji on it .Garnish with chopped onions & a lemon wedges & coriander.

Serve your Pav Bhaji Bites on a platter and enjoy.