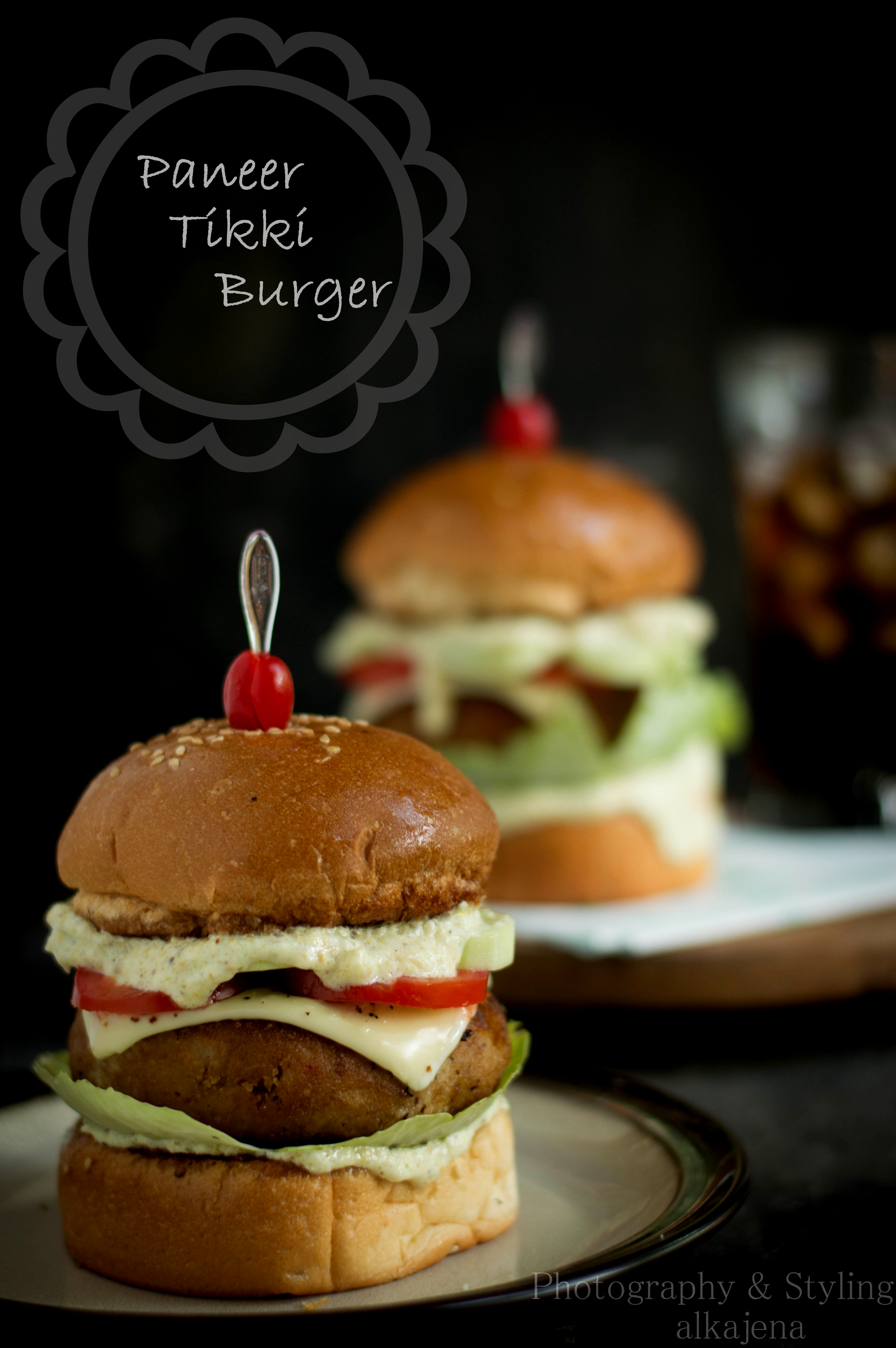 After all these recipes of fish, sweets and curry which I cooked everyday for our Lunch and Dinner, Weekdays are days when I relax and skip the regular full course meal for a Brunch type of Meal. On such meals are our favorite Burgers, crispy patties sandwiched between soft buns and oodles of homemade dressing, fits perfectly. I make many kind of patties at home, starting from lentils,chickpeas, black beans, white beans, potatoes and pretty much any other vegetable that can be mashed and formed into a patty as well as non-veg patties.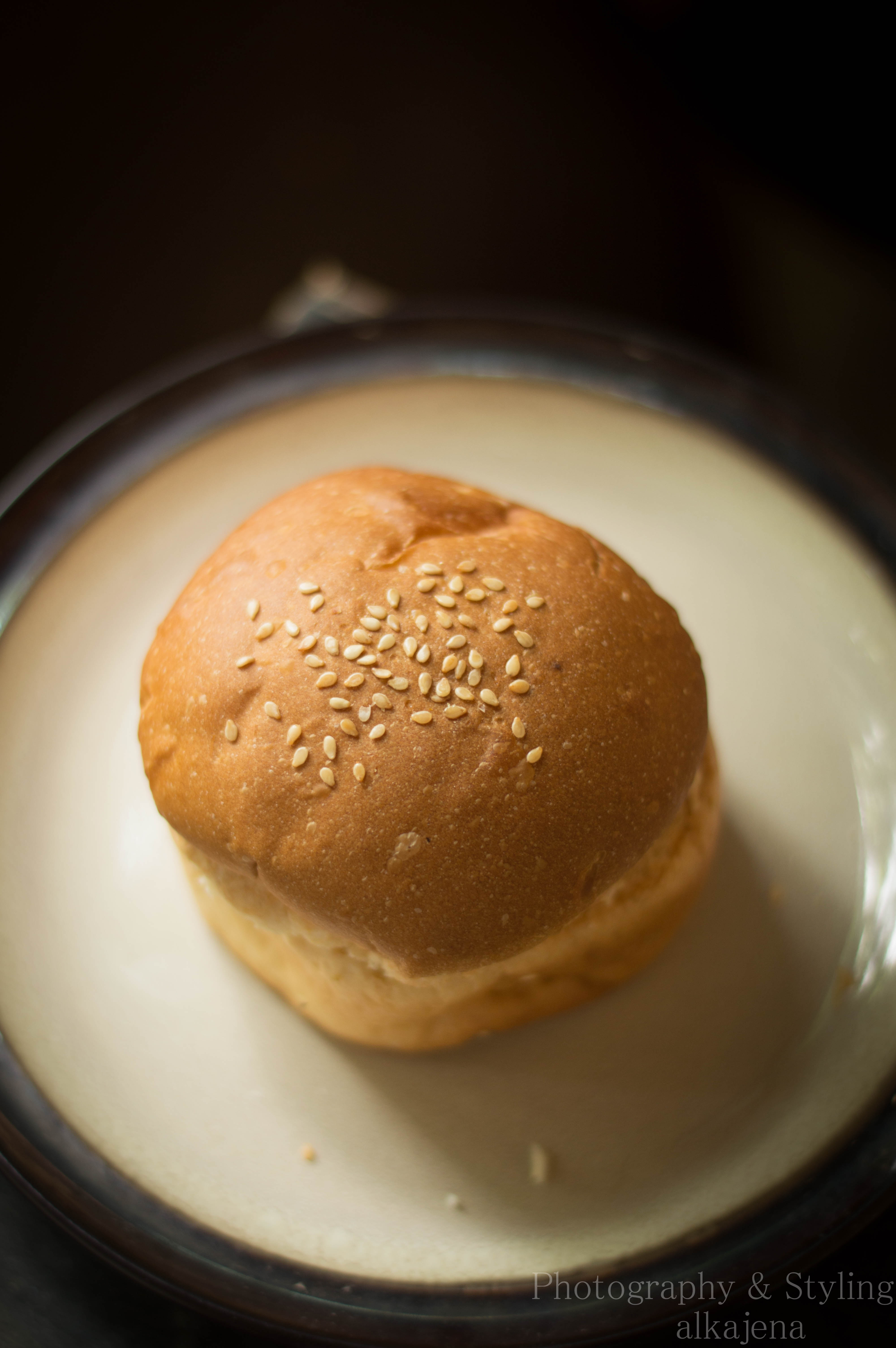 Paneer being my son's favorite , I came up with my own recipe to make a Burger Patty involving this favorite ingredient and believe me the result was awesome. It was crispy outside and soft inside. The best part of this Patties is that you can make them ahead and keep them in the refrigerator and just grill or toast them just before serving. Life becomes easy for me this way and I can make the best of my holidays. What you can expect of this dish is a perfectly crisp, golden color paneer patties cooked on Tawa with minimal Oil, yet you can be assured of it being crisp as the deep fried ones.So next time you want to make something for your child, do give this recipe a try.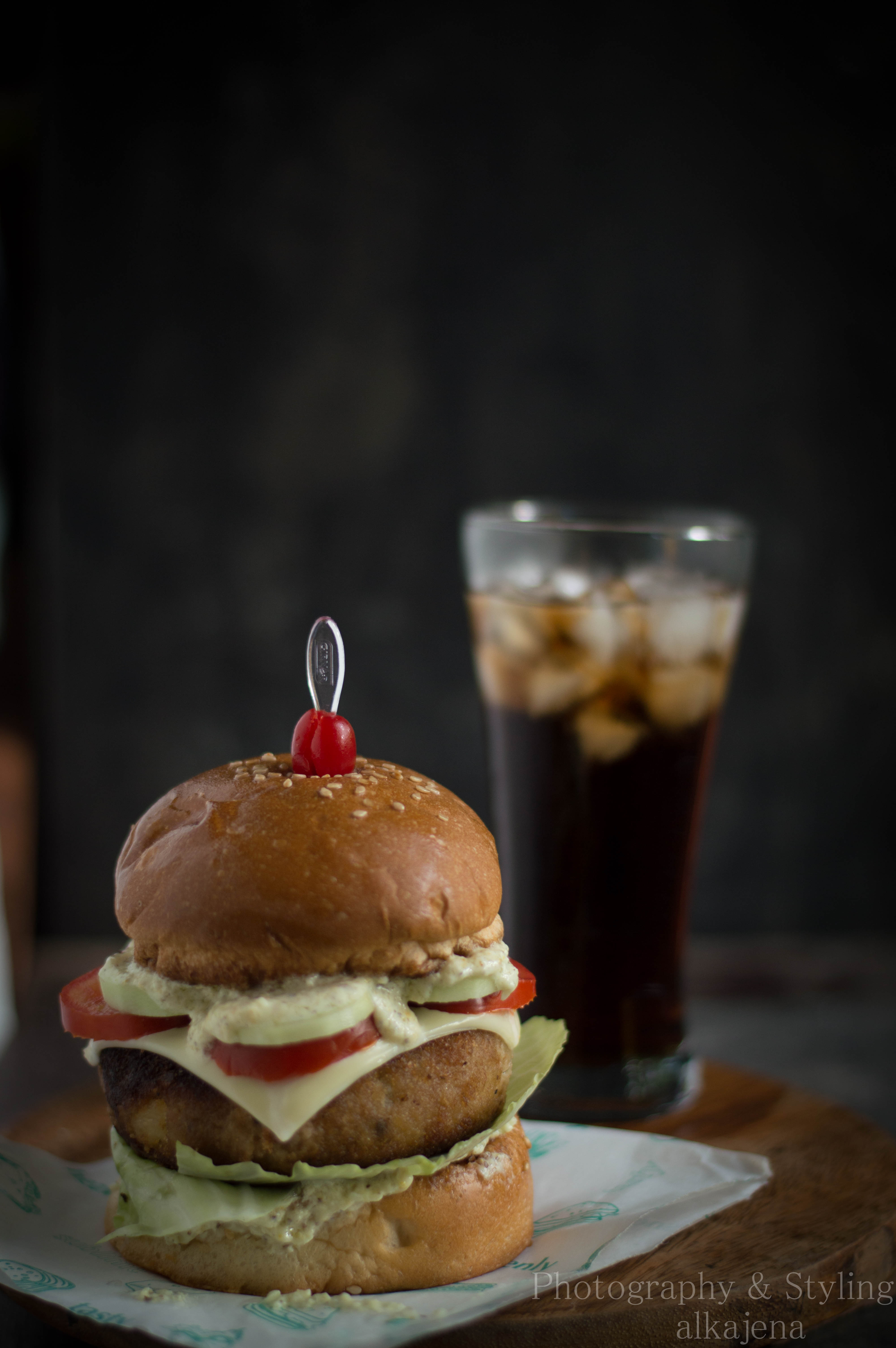 (Visited 711 times, 1 visits today)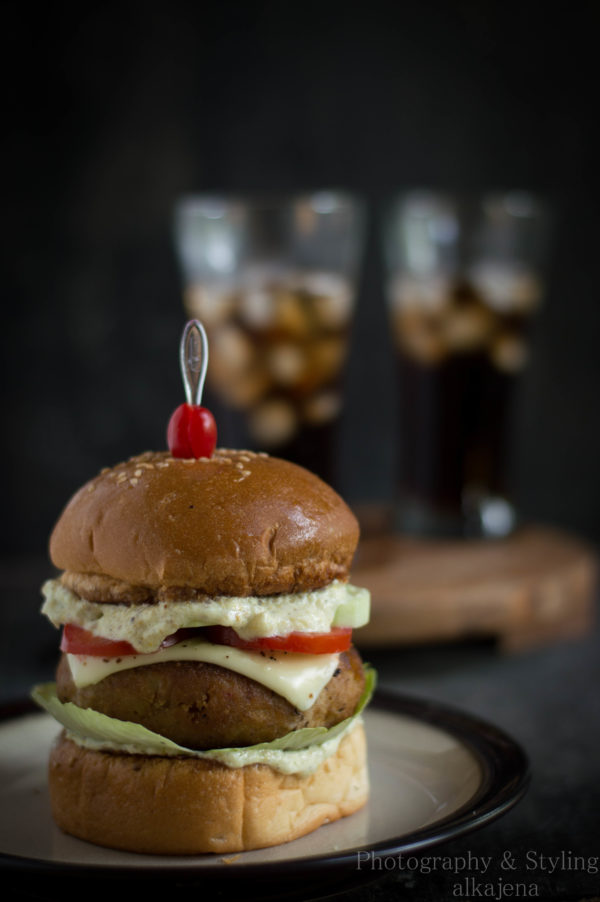 For the Burger Spread Dressing:
| | |
| --- | --- |
| For the Burger Spread Dressing: | |
Break the bread slices, add in a mixer or dry grinder, grind to a fine consistency. Transfer the bread crumbs to a plate or bowl and keep aside.

Dry roast the coriander seeds, cumin seeds , fennel seeds and grind to a fine powder.

Mash the potatoes and crumble the fresh paneer .

Mash the potatoes and bread crumbs with some salt , cumin powder and black pepper.Mix well and knead gently. Soon the mix will come together like a dough.

Divide the dough into 4 equal portions. Oil your palms and roll a portion of the mash on your palms like a ball and keep on a plate.

To make the filling , heat oil in the pan and add the ginger, garlic and green chillies and saute for 1 minute, add the onions and saute well till translucent.

Next add the coriander, cumin and fennel powder mix and cook for 5 minutes on low heat so that it does not burn. Remove from heat.

Add the crumbled paneer, the coriander and mint leaves and mash it all well together. Add salt and keep aside.

Now take the bread and potato dough and flatten it into a circle by pressing it on your palms.

Take a portion of the paneer filling and place it in the centre. Gently fold the dough over the filling, seal the sides and roll gently between your palms till smooth. Set aside and finish with the remaining dough.

Roll them on breadcrumbs and keep aside. At this stage , you can keep the Tikkis in the refrigerator for 30 minutes.

In the meanwhile, take the hung curd in a bowl, add the kasoondi, pepper powder, salt and sugar to it and mix well. Now add extra virgin olive oil to it and your Burger Spread dressing is ready.

When done, heat up a non stick tawa and add some oil to fry the tikkis. When hot, add the Paneer Filled Tikkis into the oil, reduce the flame and fry gently till golden brown on all sides.

Remove , drain on tissue and keep aside.

Now to assemble the burgers, slice the burger buns in equal halves.Spread some butter on the slices.Heat a small pan and toast the butter side till lightly crisp and golden. Repeat the process for rest of the buns.

Now spread the burger dressing on the crisp side. Place lettuce leaf or cabbage leaf and the Paneer Tikki patty over it. Place the cheese slices over the tikki.

Place some sliced tomato and cucumber , sprinkle salt and pepper powder.

Spread some burger dressing on the second halve of the bun and place the buns on top .Place a Cherry on top and secure the burger with some tooth pick .

Your paneer tikki burger is ready. Enjoy these delicious homemade Paneer Tikki burger immediately with a glass of coke .
This Burger is going to be part of 57th Foodie Monday Blog Hop theme called #Burger filling.