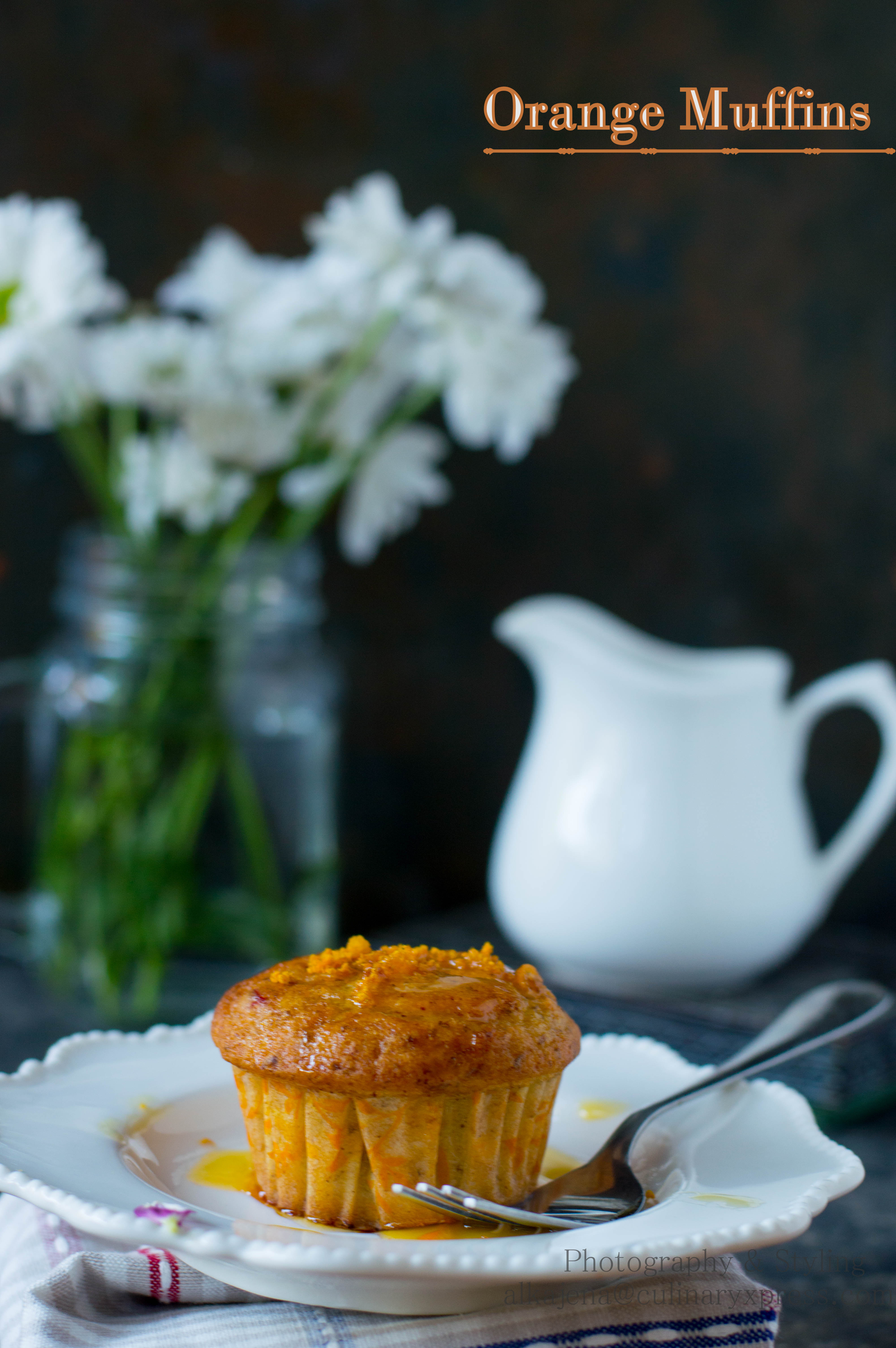 These muffins with chocolate chips, cherries, and raisins with a hint of delicate orange essence makes the most delicious treat. I love muffins because they are easy and quick to make. These are perfect for your morning or afternoon tea.I made these eggless Orange Muffins for a very special friend whom I met on the virtual world. Since the Christmas fever is on full swing, I decided on this edible gift for her.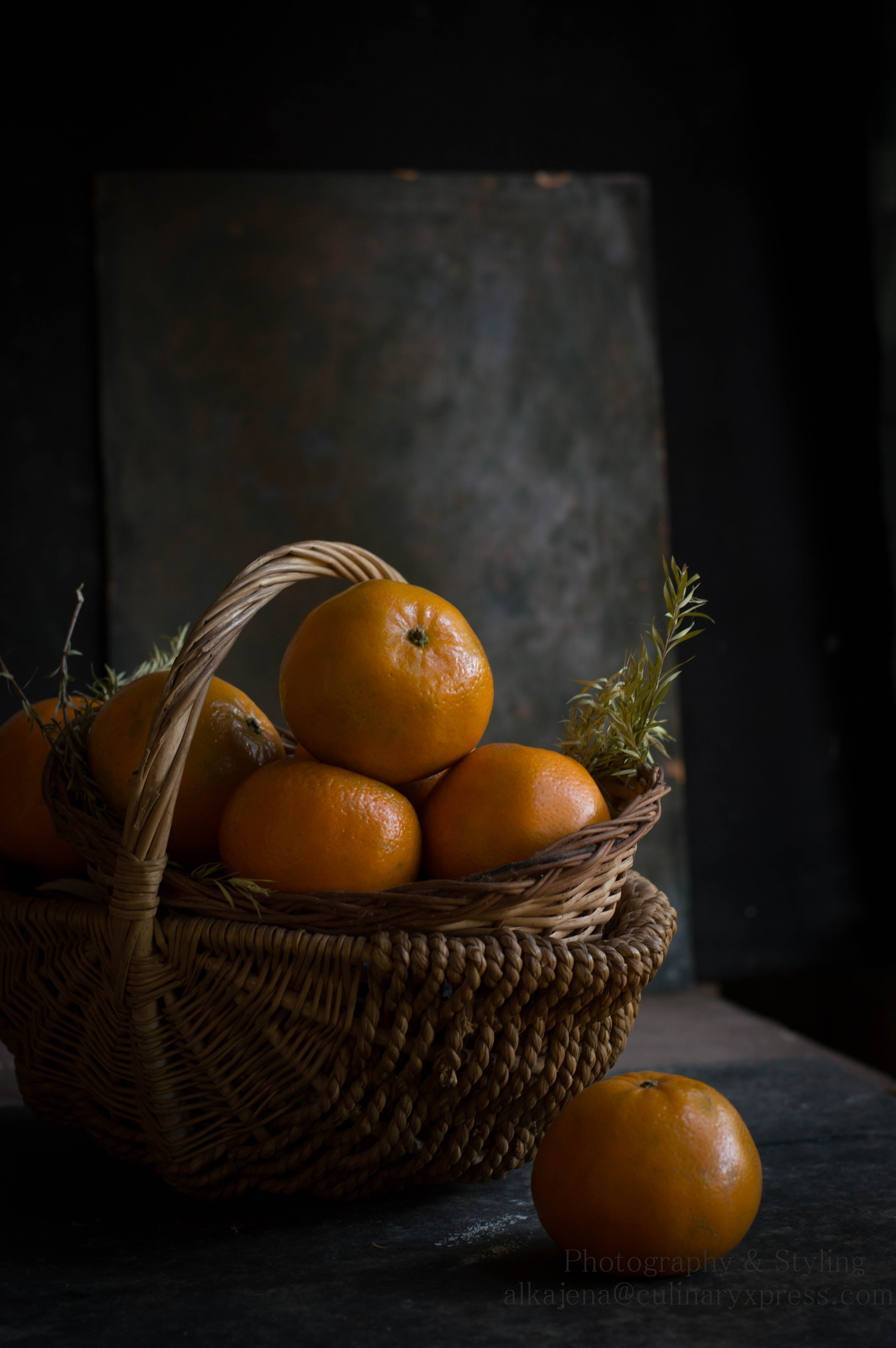 I love sweet and juicy oranges for their flavor, taste and vibrant color. My love for this fruit is so much that I love anything and everything made with oranges. Citrus flavor in cakes and muffins excite me, so I decided to make these orange scented muffins.I have used fresh orange juice in this recipe  to provide moisture and help bind the ingredients together.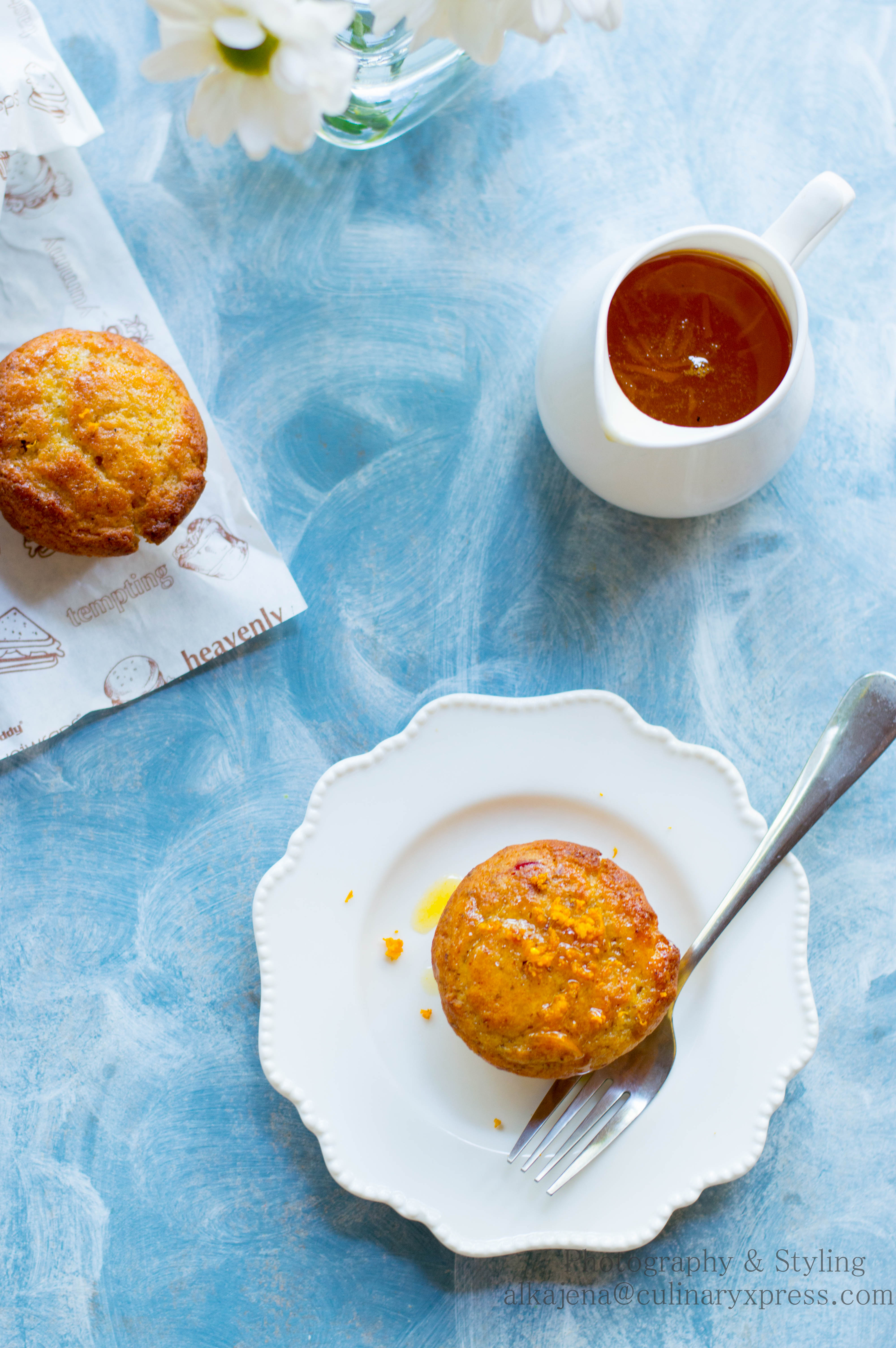 Homemade Muffins have that warmth to start your day with a sweet note. Being egg less, these are soft and light making it suitable for kid's lunch box also.  My muffins with the citrus flavor was soft, fluffy and yummy. I pour some orange glaze over them and  serve them without icing.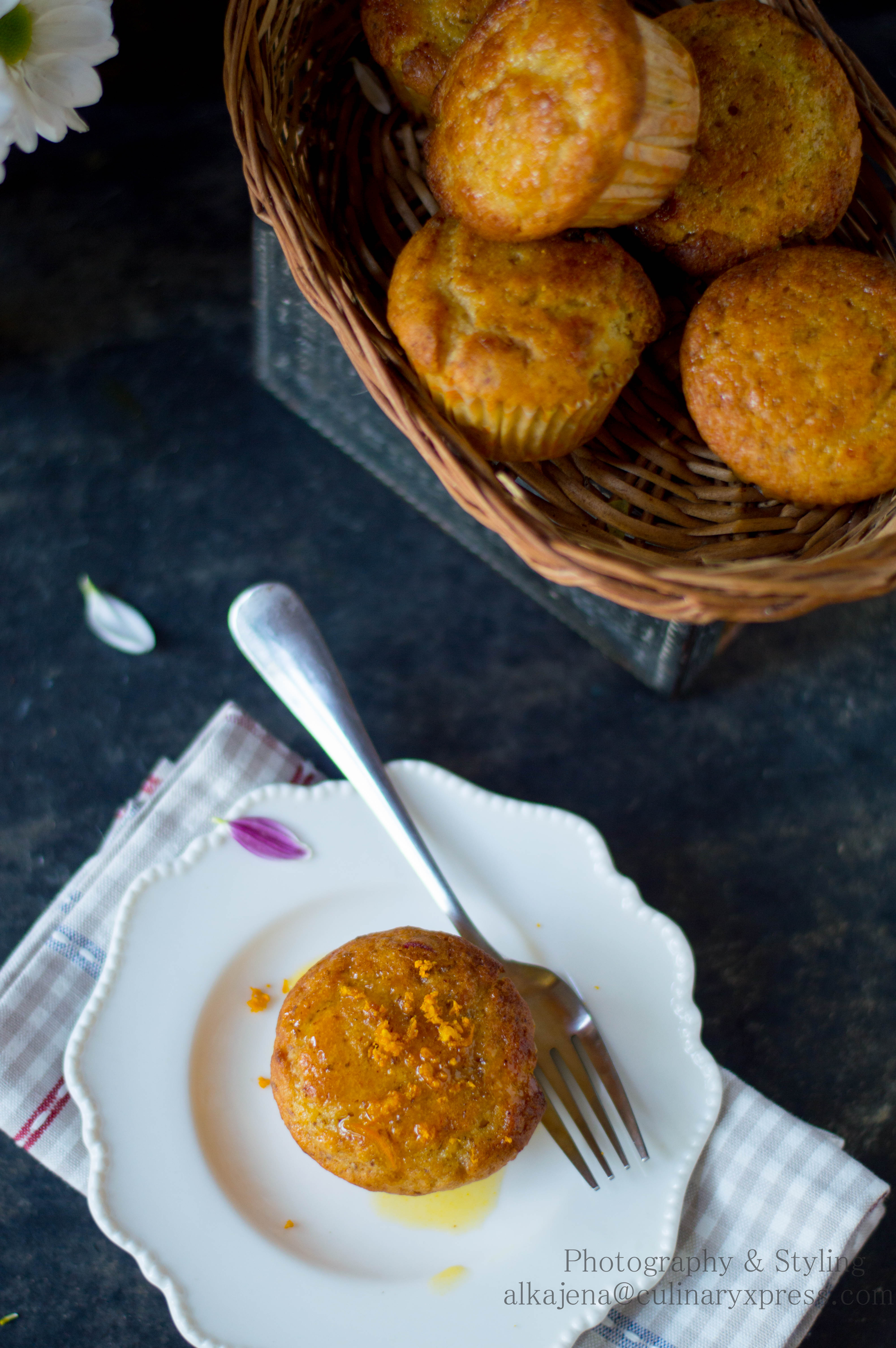 These muffins are not too sweet, and have a perfect citrus flavor.They are just :
Perfectly moist because of the yogurt .
Perfectly flavored because of the the orange , cherries and raisins.
The muffin batter with plenty of real orange zest  provides plenty of flavor on its own. When these muffins are coated with glazed orange juice,  that really sets these beauties apart from the the normal muffins.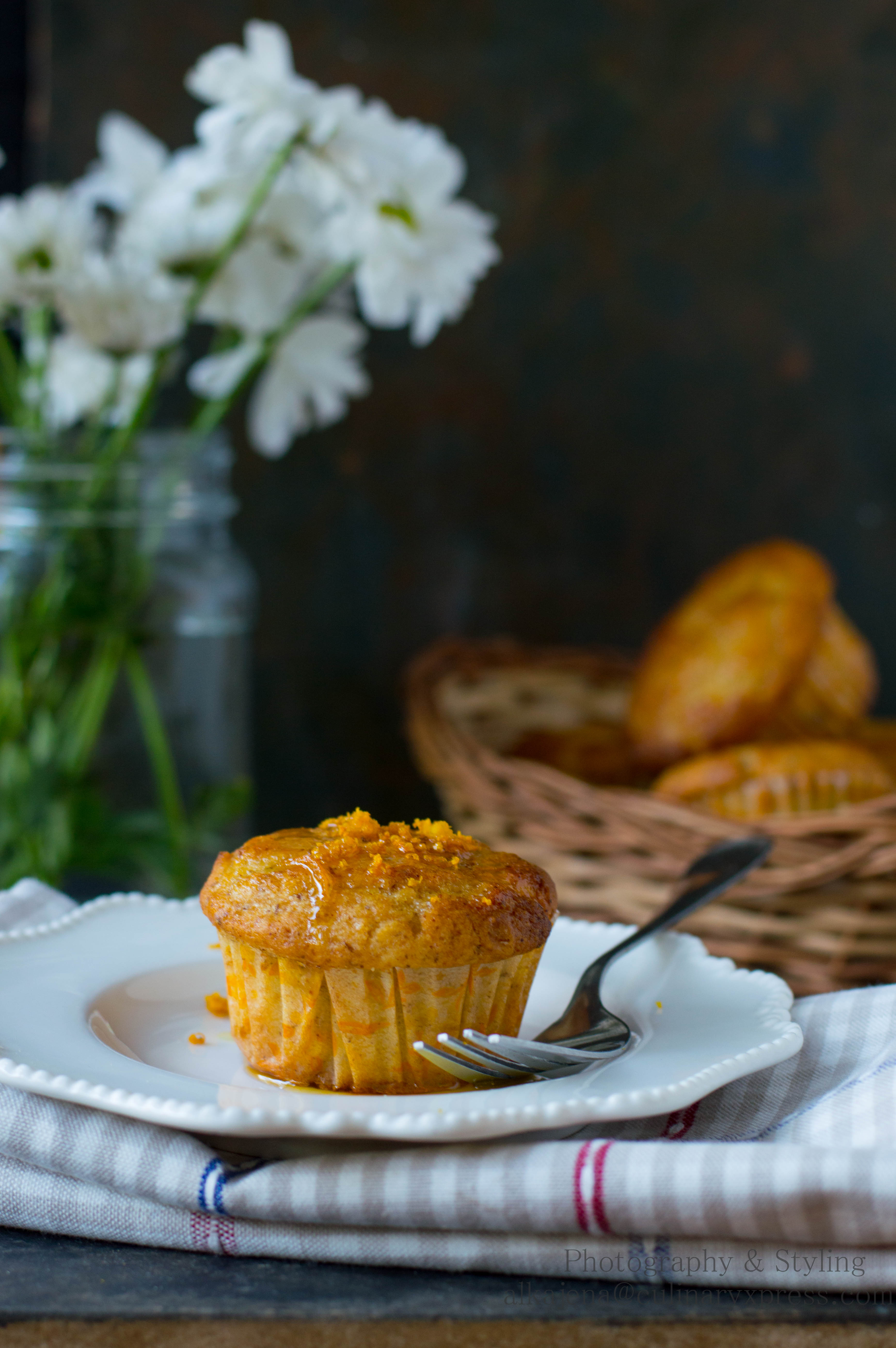 The recipe calls for mixing dry ingredients in one bowl, wet ingredients in another bowl, then combining the two together. We have to remember to mix the batter as little as possible. This way, the muffins will come out with a  tender crumb, and a soft, bread-like  texture.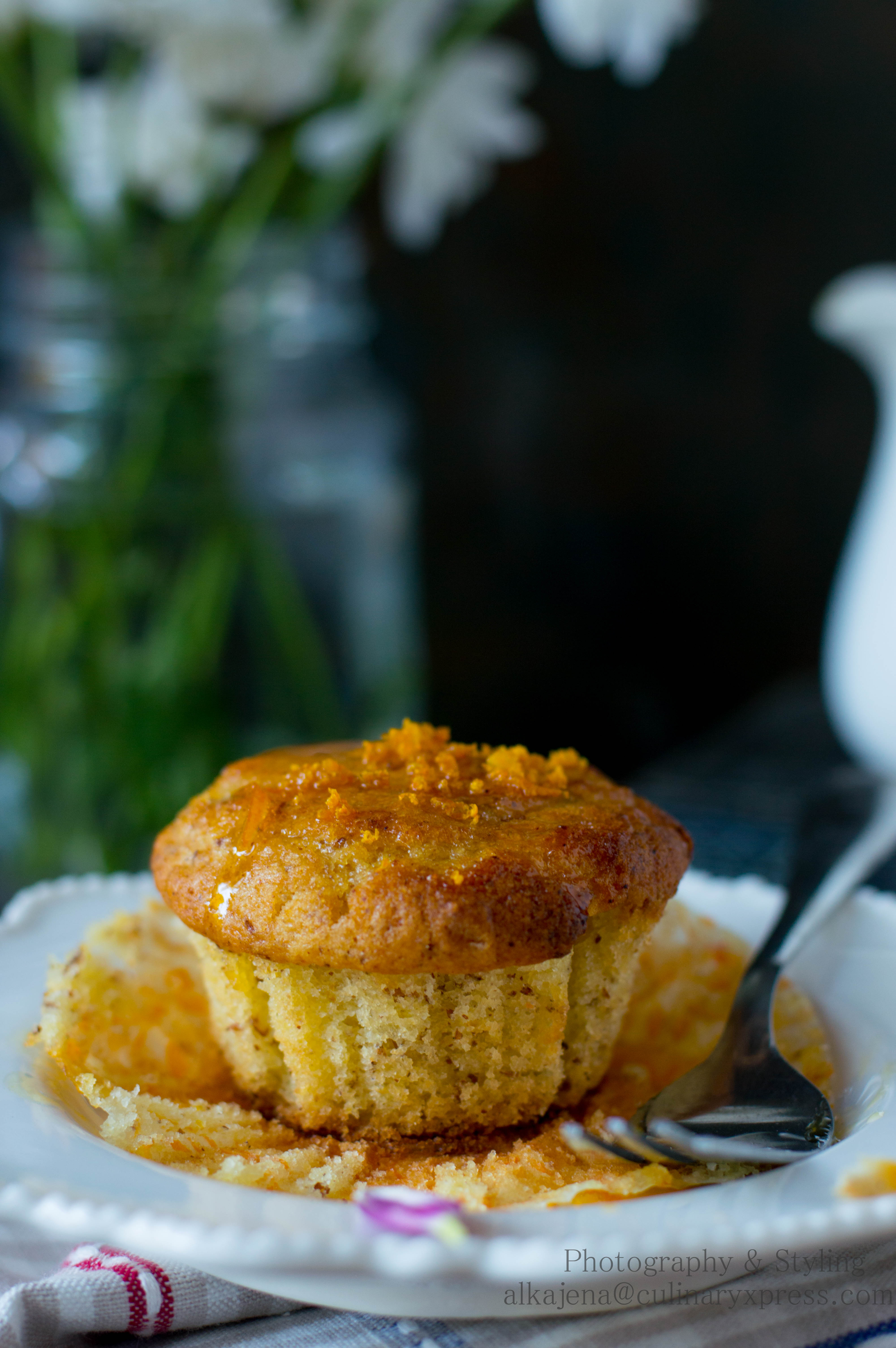 Coming back to meeting with my friend, we had a good time chatting like two lost souls.Yes, she liked these edible gifts so much which makes me feel so good .If you want to gift someone this festive season some baked goods, donot think twice, go ahead,and make these orange muffins a part of their life.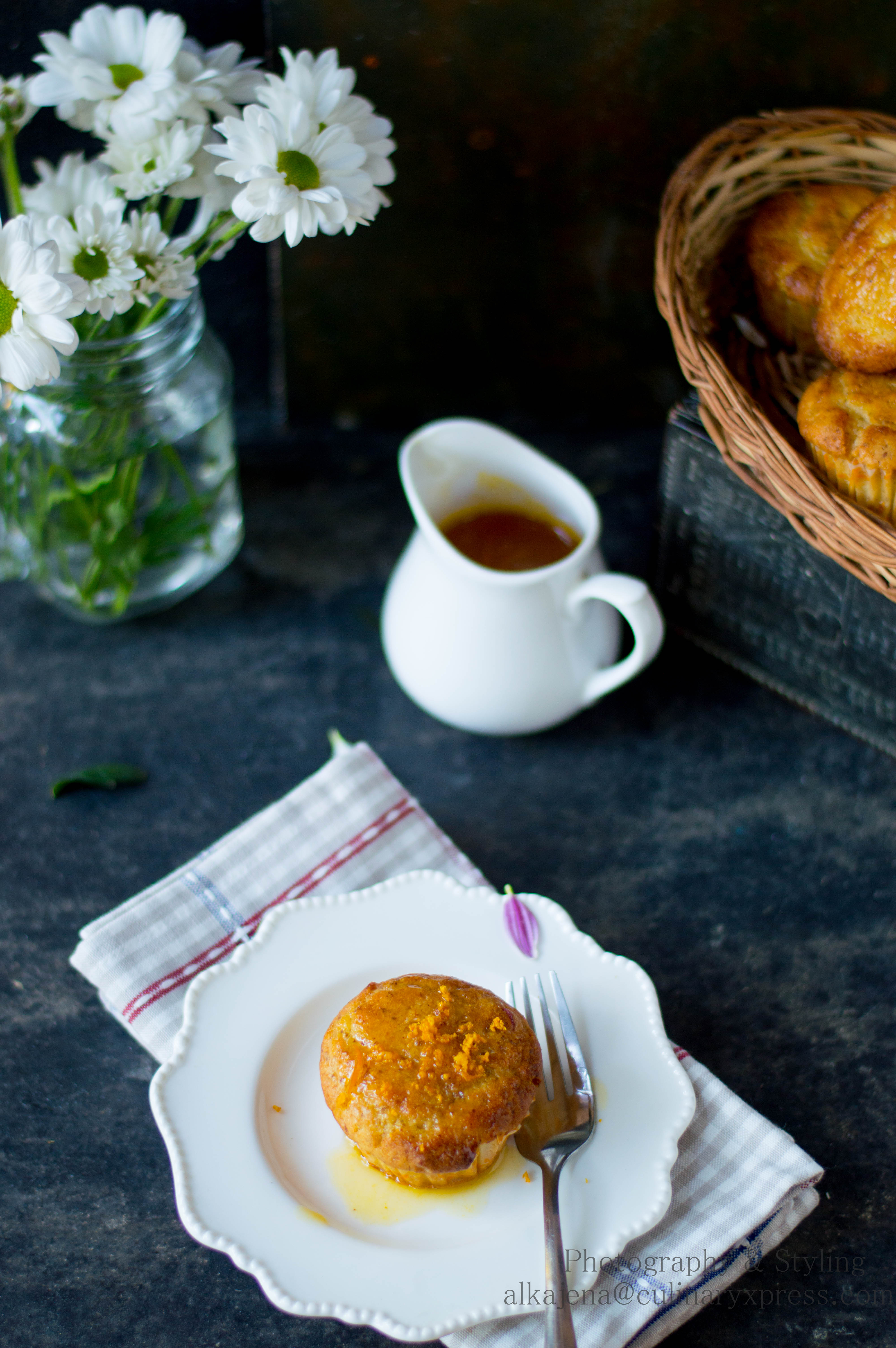 (Visited 141 times, 1 visits today)
Mix together water and flaxseed powder and keep aside.Preheat the oven to 180 degree C. Grease 12 muffins cups and keep aside.

In a large bowl,Shift the all purpose flour, salt, baking powder and keep aside. In another bowl, whisk, oil and sugar together so that they mix well. Now add the flax seed mixture, yogurt , milk, orange juice, orange zest, orange essence and whisk well.

Make a well in the center of the dry ingredients and pour the liquid mixture over it. Stir in with a spatula just until combined. Donot over mix.

Fold in the chopped raisins, cherries and the choco chips and divide the batter into 12 muffins mould .

Bake at 190 degree for 20 to 25 minutes or untill a toothpick comes out clean. Allow it to cool for 10 minutes and then transfer to a wire rack to cool completely.

Heat one cup orange juice and 1 cup granulated sugar and bring it to a boil. Simmer and cook till it reduces to half. Switch off the gas and let it cool. Pour over the orange muffins and serve.

Muffins are best the same day they are made, but can be stored in an airtight container at room temperature for an additional day.