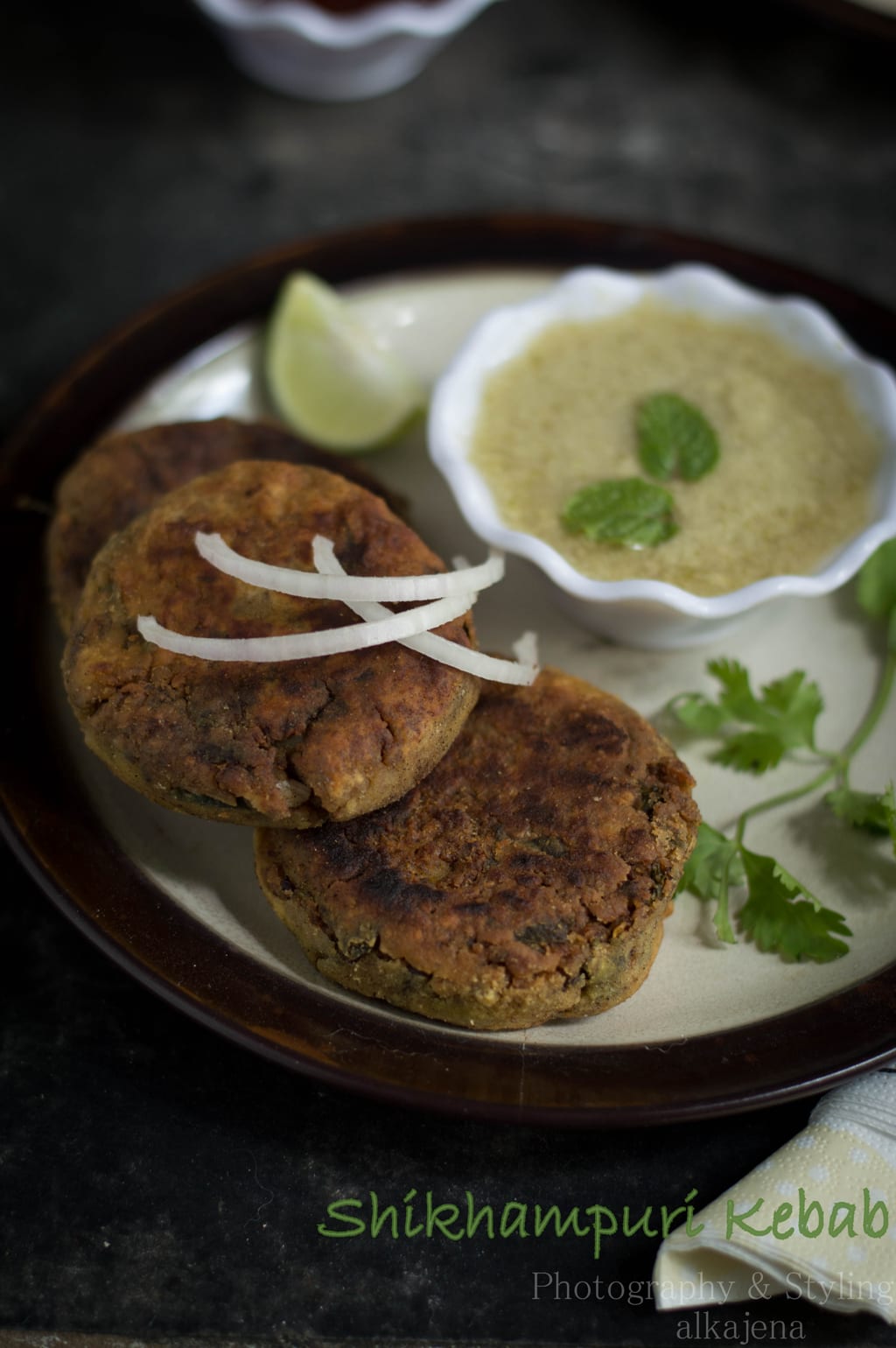 Hyderabadi cuisine is a very integral part of the Andhra Pradesh food. Hyderabadi cuisine is heavily influenced by Turkish, Arabic with considerable influence of the spices and herbs of the native Telugu and Marathwada cuisine. the use of special ingredients, carefully chosen and cooked to the right degree is what makes the Hyderabadi Cuisine so unique and special .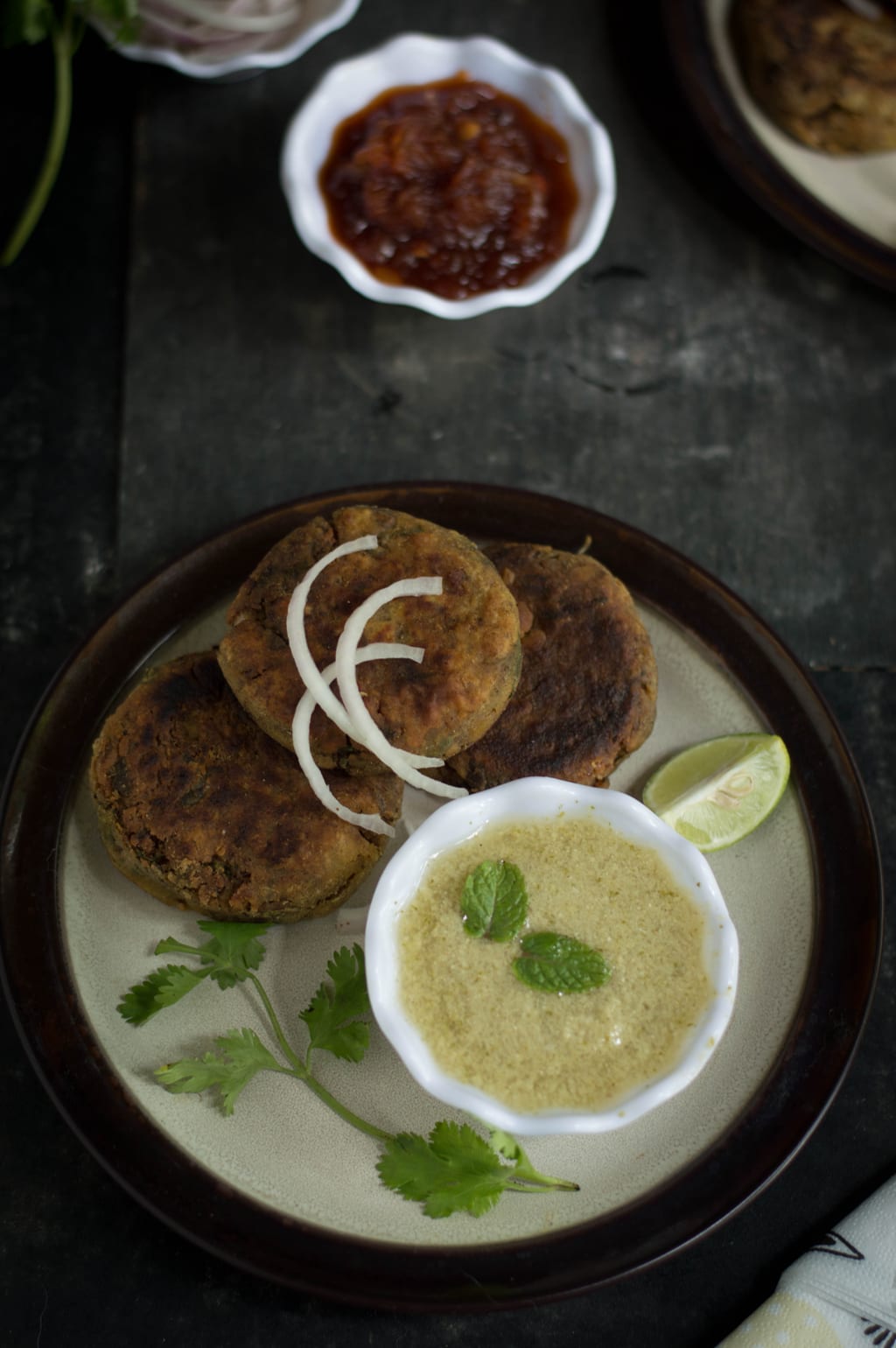 Hyderabadi cuisine is famous for it's variety of kebabs and other meat items. The cuisine of Hyderabad has a lot of Mughal influence in it's cooking style, which can be seen from the use of nuts, dry fruits and fragrances which the Mughals brought from Turkey, Persia etc. The royal kitchen at that time combined these nuts, dry fruits and fragrances with the local ingredients to create some of the best dishes that one can taste.
Coming to the tales of Kebabs, Shikampuri kebab of Hyderabad is one such kebab recipe which comes from the royal kitchens of the Nizams. Shikampur Kebab are mutton mince cooked with cumin,cloves and cinnamon and bengal gram lentil until a proper binding is formed and stuffed with hung curd, cheese, egg slice, mint, onions and green chillies and gently grilled on a griddle or tawa with pure ghee till pink. Shikampur means 'belly-full' referring to the stuffing in the centre of the kebab.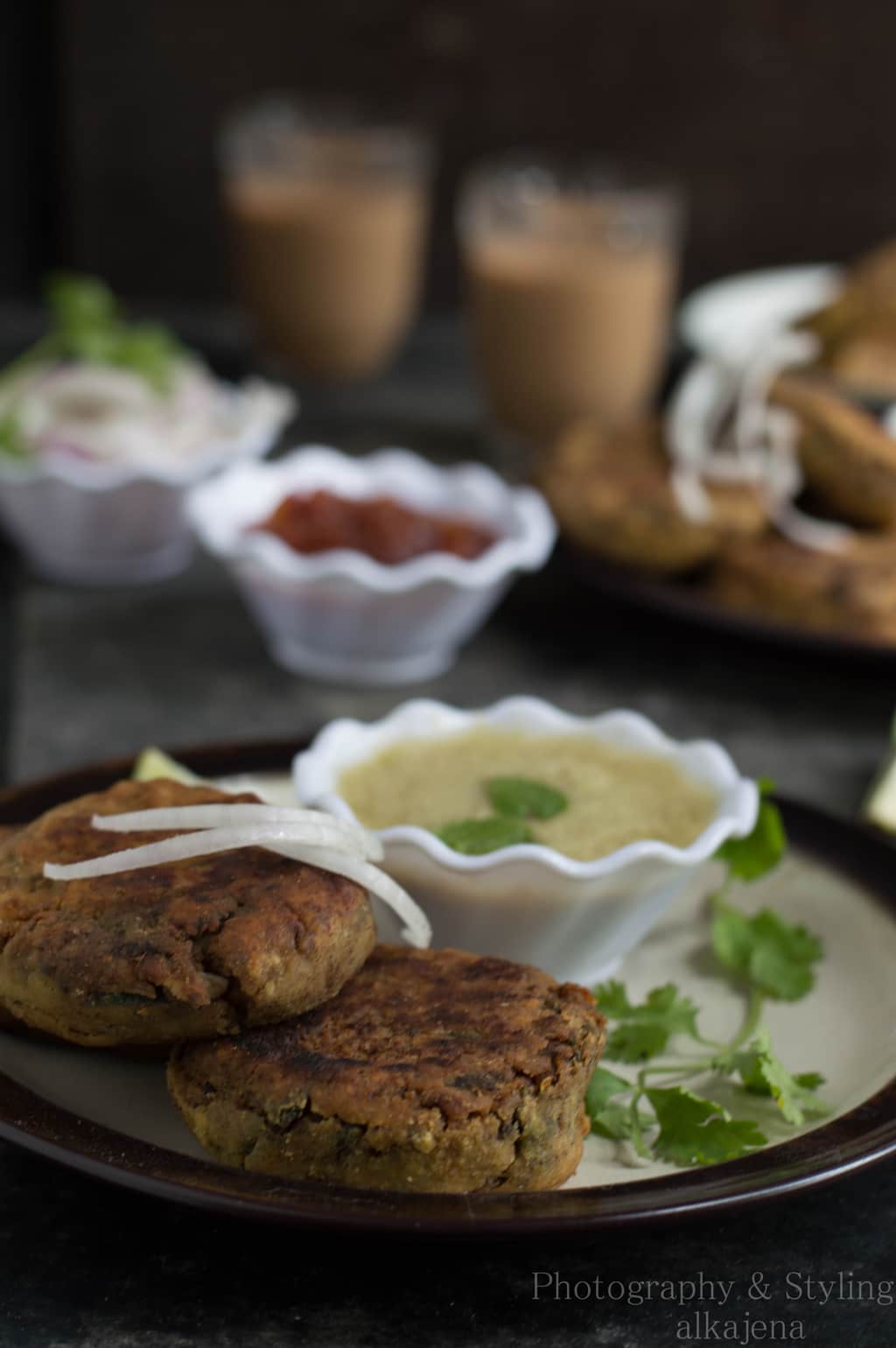 But if you are a vegetarian, you do not have to worry, this version of no meat Shikampuri Kebab is a must try, which is made with all the healthy ingredients like Kidney beans, Plantain , yogurt and all spices .
(Visited 302 times, 1 visits today)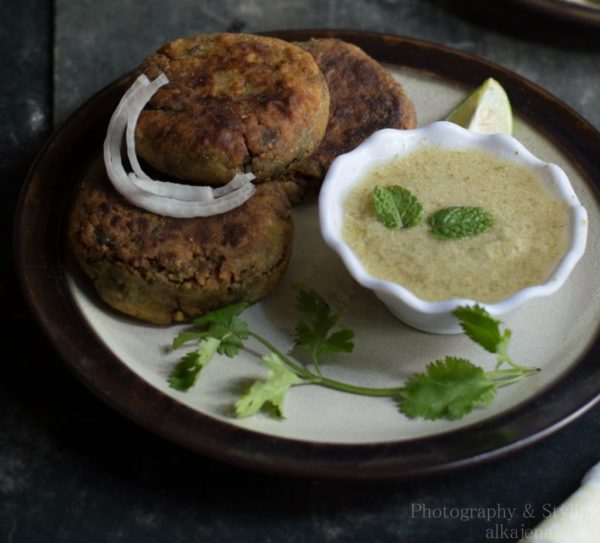 | | |
| --- | --- |
| | |
Soak Kidney beans for 5-6 hours or overnight and Pressure cook with salt, bay leaf and black cardamom till soft. Drain the water, discard the bay leaf , black cardamom and grind to a smooth paste.

Boil the plantain , peel and mash it.

Mix ground kidney beans with boiled plantain. Add the crushed ginger, garlic & green chillies, red chilli powder, coriander powder, cumin powder ,amchur powder, garam masala and mix well.

Now add chopped coriander and mint leaves to it. Squeeze the juice of a lemon, check the salt and mix well.

If you find your mix a little sticky, you can add bread crumbs to bind everything together. The dough should be firm. Keep aside.

Mix hung curd, salt and the chopped stems of coriander and mix well.

Now make equal size of balls from the dough. Take a dough , press with your fingers to form a cup.

Spoon a heaped teaspoon of the thick yogurt filling into the cup. Carefully cover it from all sides.

Roll them on gram flour very gently on both sides . Repeat the process for all the dough.

Now heat a non stick tawa and add 2 tablespoon of oil in it.

Shallow fry the kebabs on both sides on low heat till golden.

Serve with some spicy chutney of your choice and enjoy these exotic , melt in the mouth kebabs from the Royal Kitchens of Hyderabad graciously stuffed with hung yogurt, green chillies and coriander.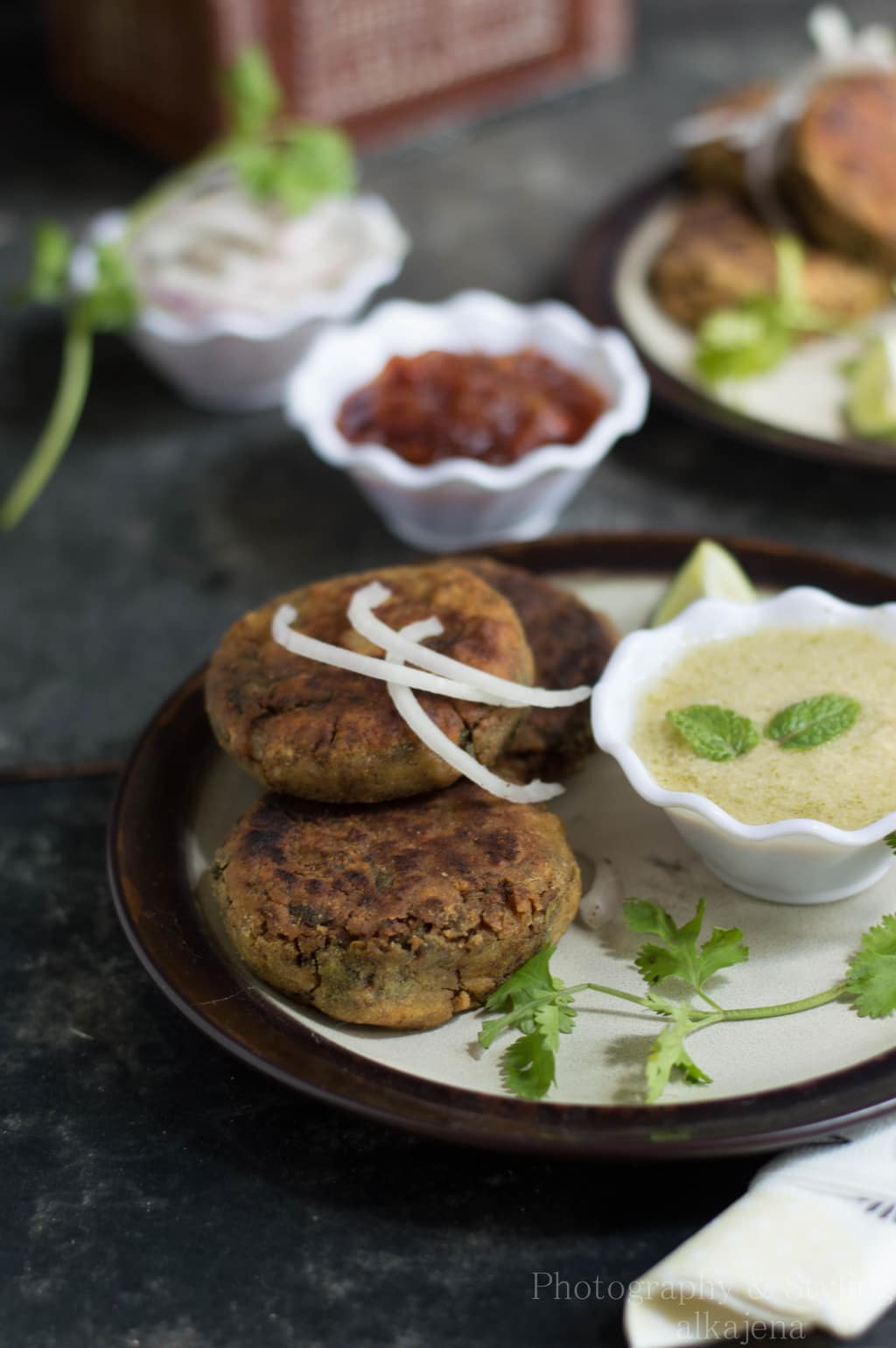 This recipe is going to be part of 58th Foodie Monday BlogHop theme of # TeaTime Savouries