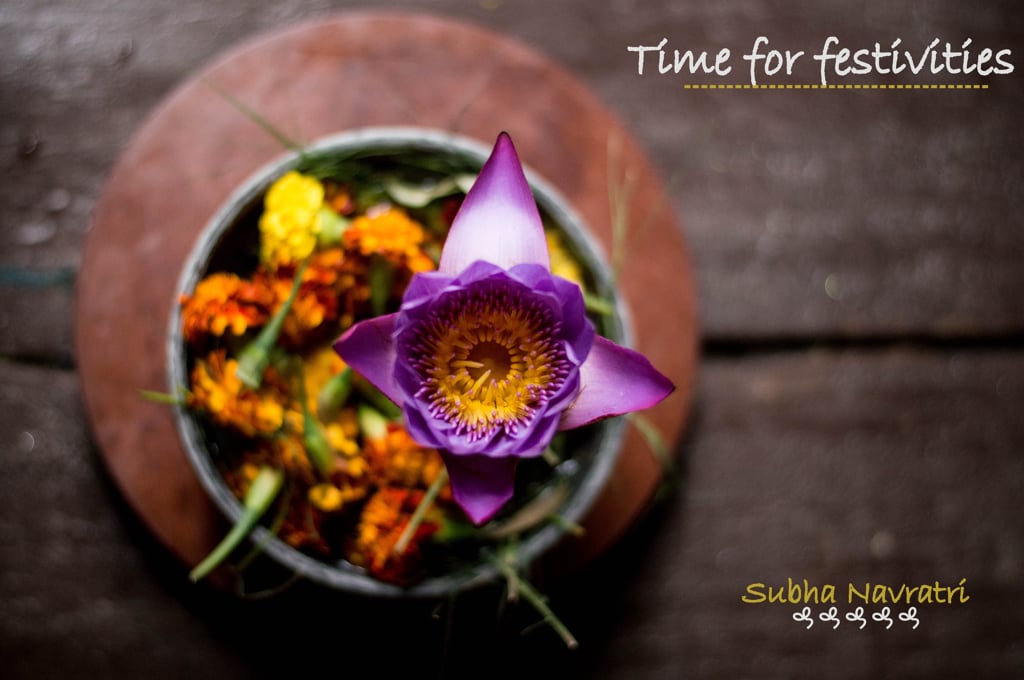 Navratri is the most celebrated festival of the Hindus symbolizing purity and victory of good over evil . Though the formal ceremonies may differ from region to region , the underlying sentiment remains the same across communities and various States. It combines the ritualistic Puja and fasting with the celebration for 9 nights and 10 days, during the course of which people worship the nine forms of devi Durga. The 10th day is commonly referred to as Vijayadashami or Dussehra. During the first 3 days of the Navratri, Goddess Durga is worshiped followed by Goddess Laxmi for the next 3 days and the last 3 days, Goddess Saraswati is worshiped.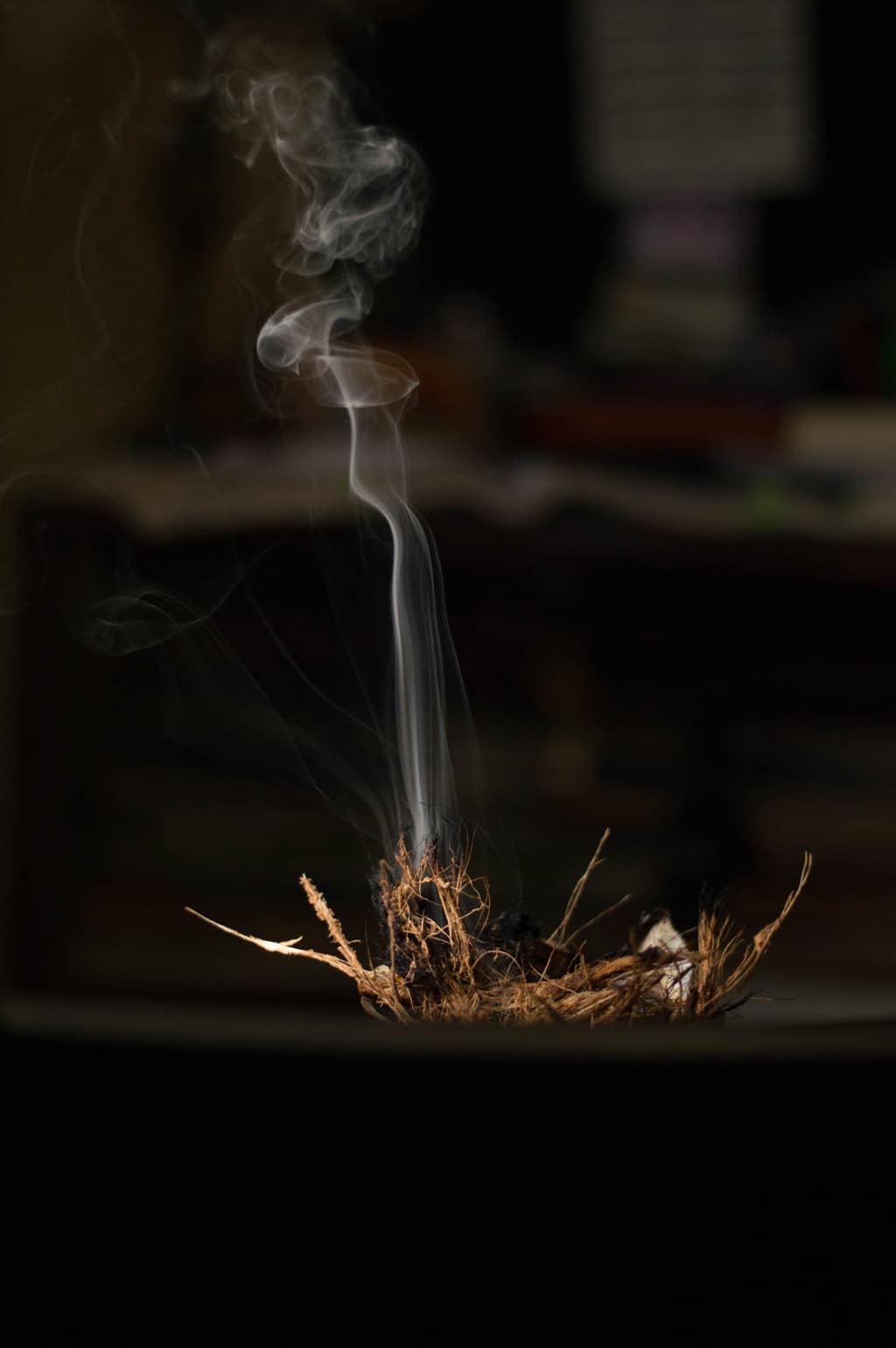 Navratri is the time when we nurture and rejuvenate ourselves through prayers, meditation, fasting and other spiritual practices. In northern and western parts of our country, people keep 9 days of fasting during the Navratri festival but in rest parts of India, fasting are not mandatory. However they do not eat foods with onions or garlic or even oil in it. Navratri festival is as much about fasting as about maintaining a strict vegetarian diet.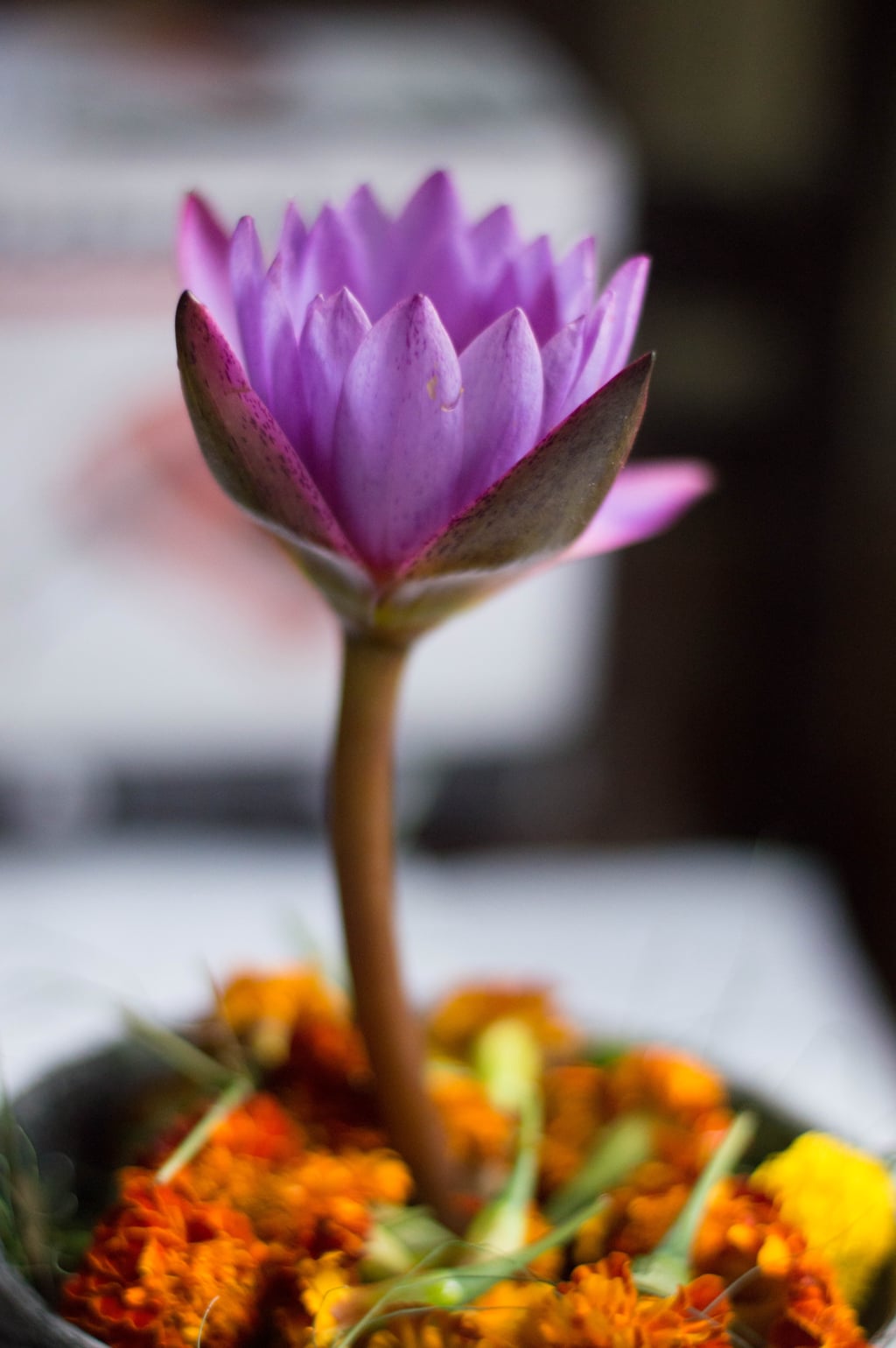 In fact there are some absolutely irresistible fasting recipes which taste even better than the normal dishes. Navratri fasting rules vary from community to community; the basic premise is that the food should be healthy and light. As we gear ourselves to welcome Maa Durga , you can try these collection of no onion garlic recipes and sweets from some of my Blogger friends during these 9 days of Navratri celebration.So no more worries regarding what to cook for all these days, simply click on the below links to follow the recipe and prepare it for your family. I am sure you are going to love each one of them, be it the curries, the starters, the salads, the smoothies and of course the sweets.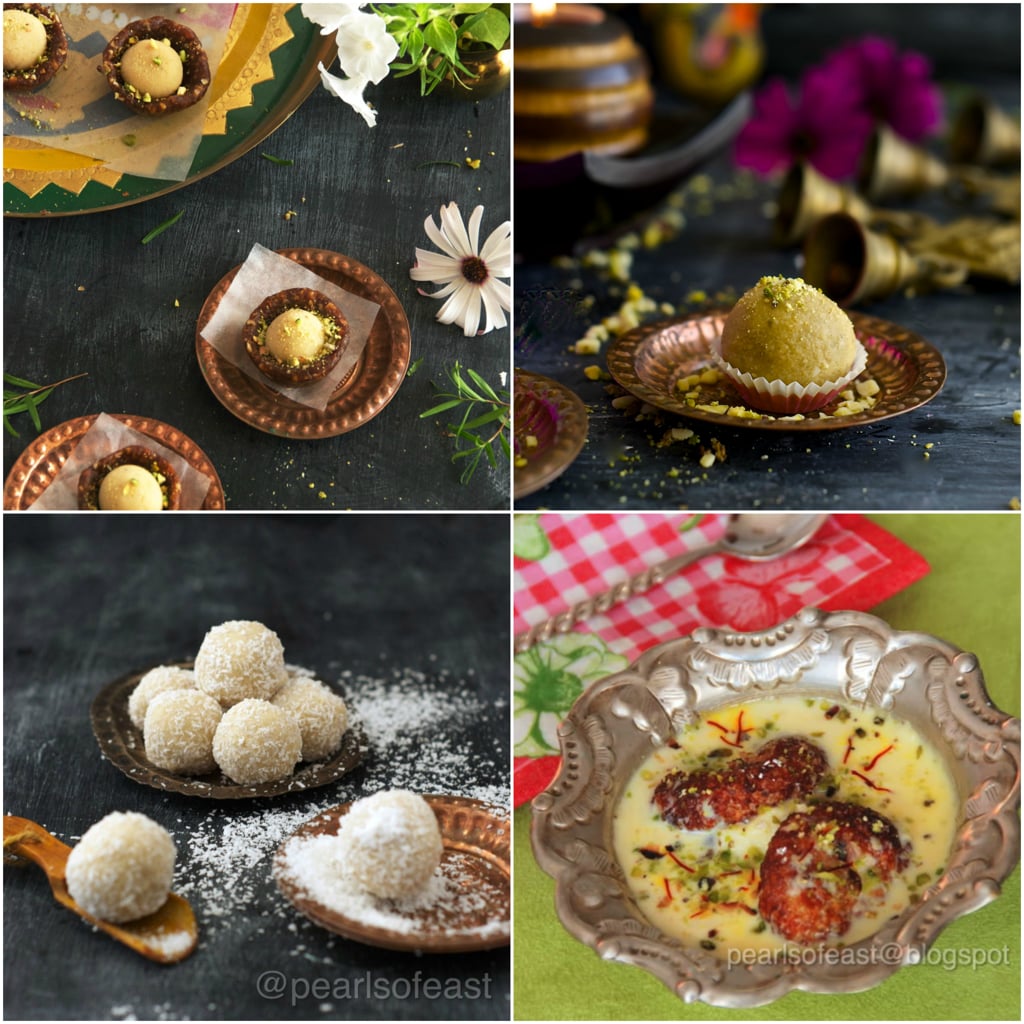 Shibani from pearlsofeast:
a. Date cups filled with Khoya/Mawa
b. Atta (wholewheat) and Badam(Almond) ladoo
c. Bliss Balls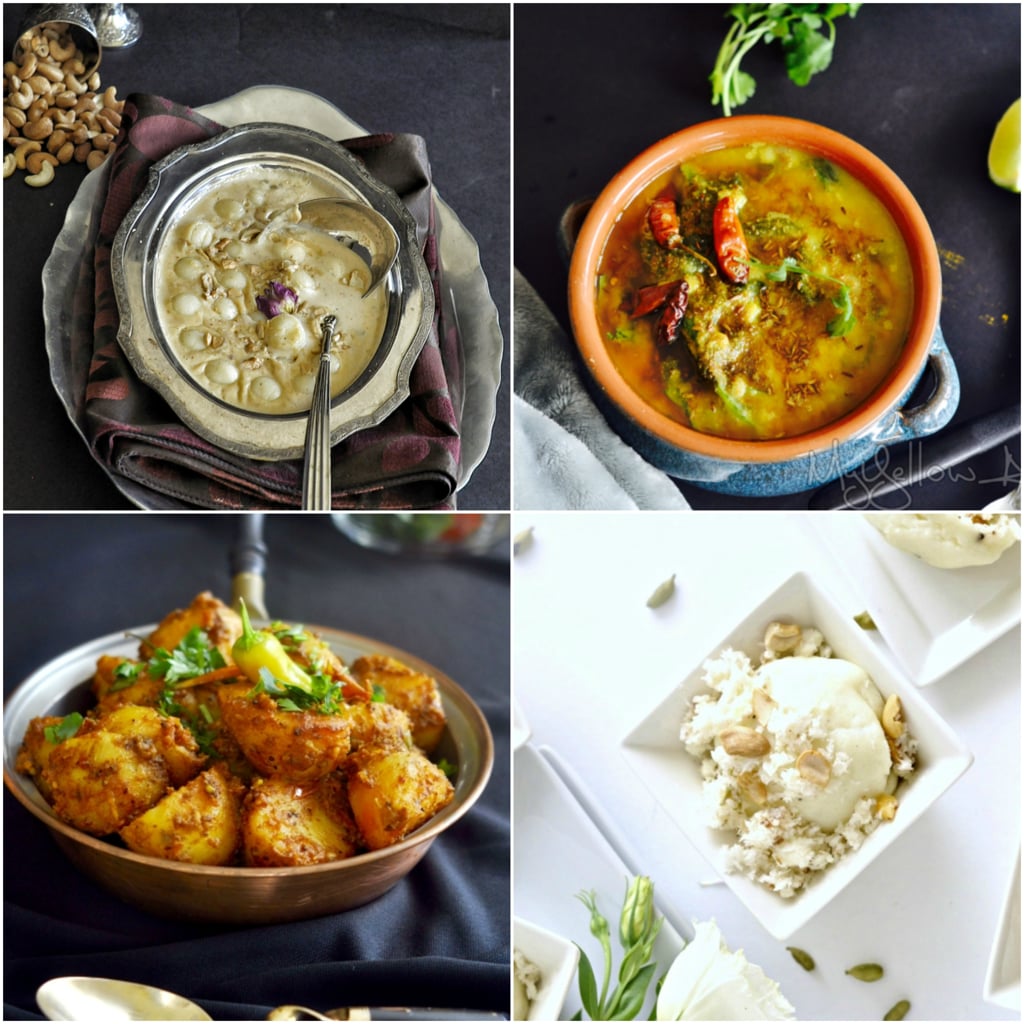 Aish from myyellowapron:
a. Khira Gaintha/ Kheer Puli (Milky Rice Dumplings)
b. Palak Dal (Spinach Lentil Soup)
d. Manda Pitha (Rice Dumplings with Coconut Filling)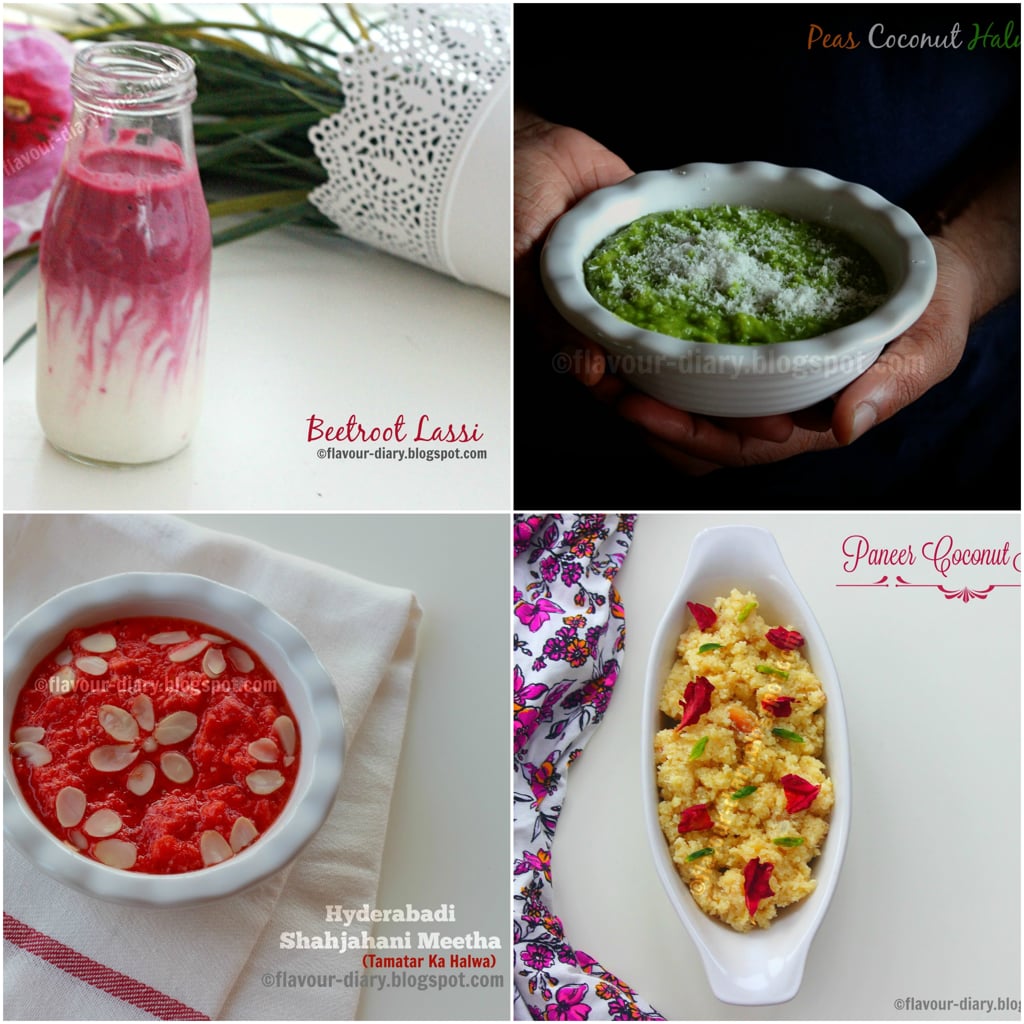 Nisa from flavour-diary:
b. Peas Coconut Halwa | Matar Nariyal Halwa
c. Hyderabadi Shahjahani Meetha (Tamatar Ka Halwa)
d. Paneer Coconut Halwa Recipes | Cottage Cheese Coconut Halwa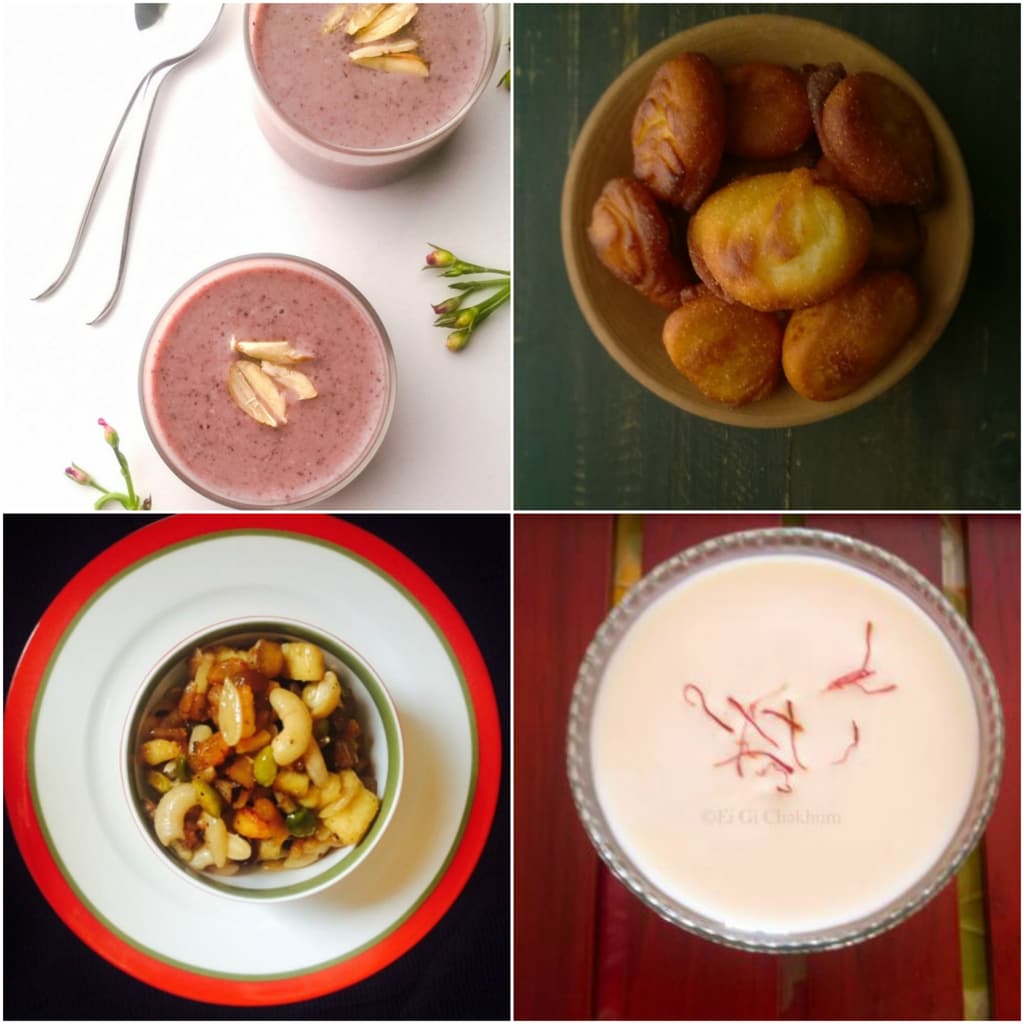 Pushpita from eigichakhum:
a. Chakhao Poireiton Phirni-A Sweet Dish With Aromatic Black Sticky Rice
b. Cheng Matum-A Sweet Delicacy Made From Rice Flour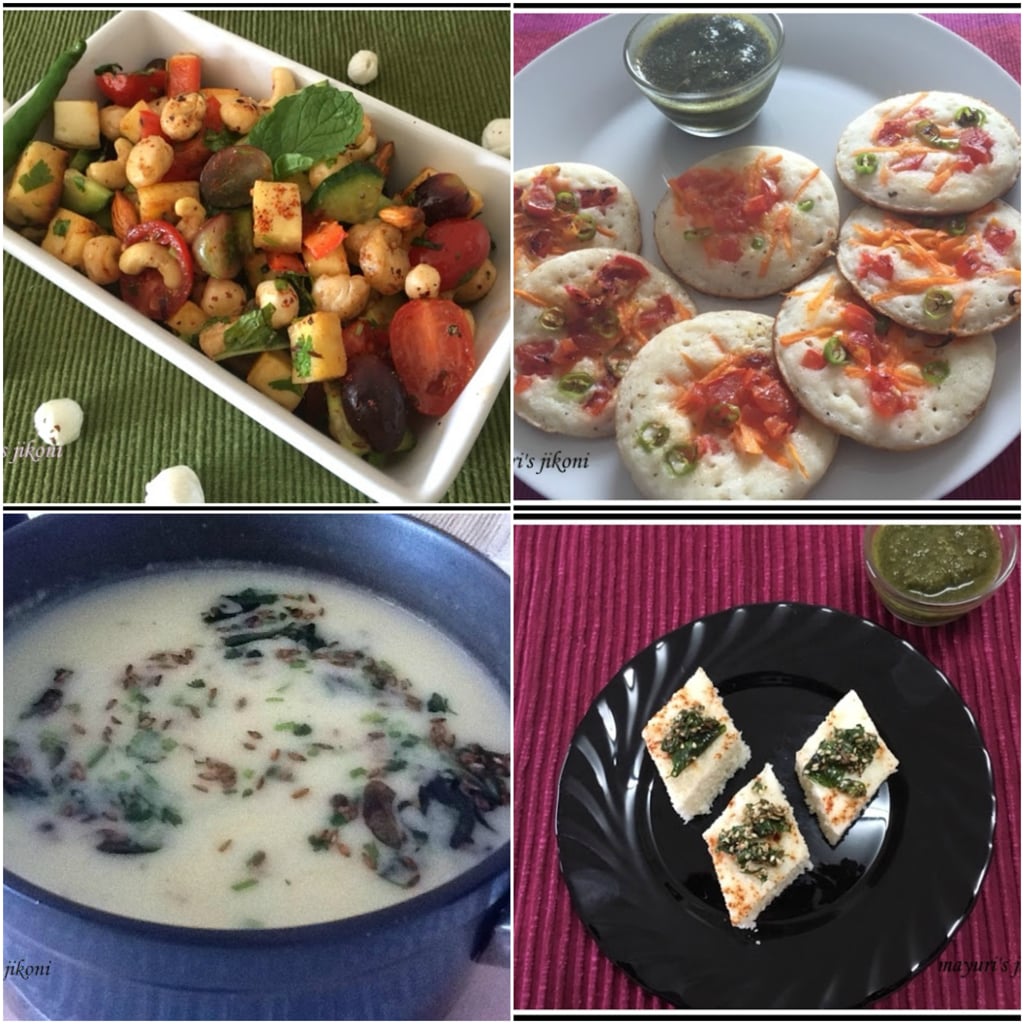 Mayuri from mayurisjikoni:
c. Farari kadhi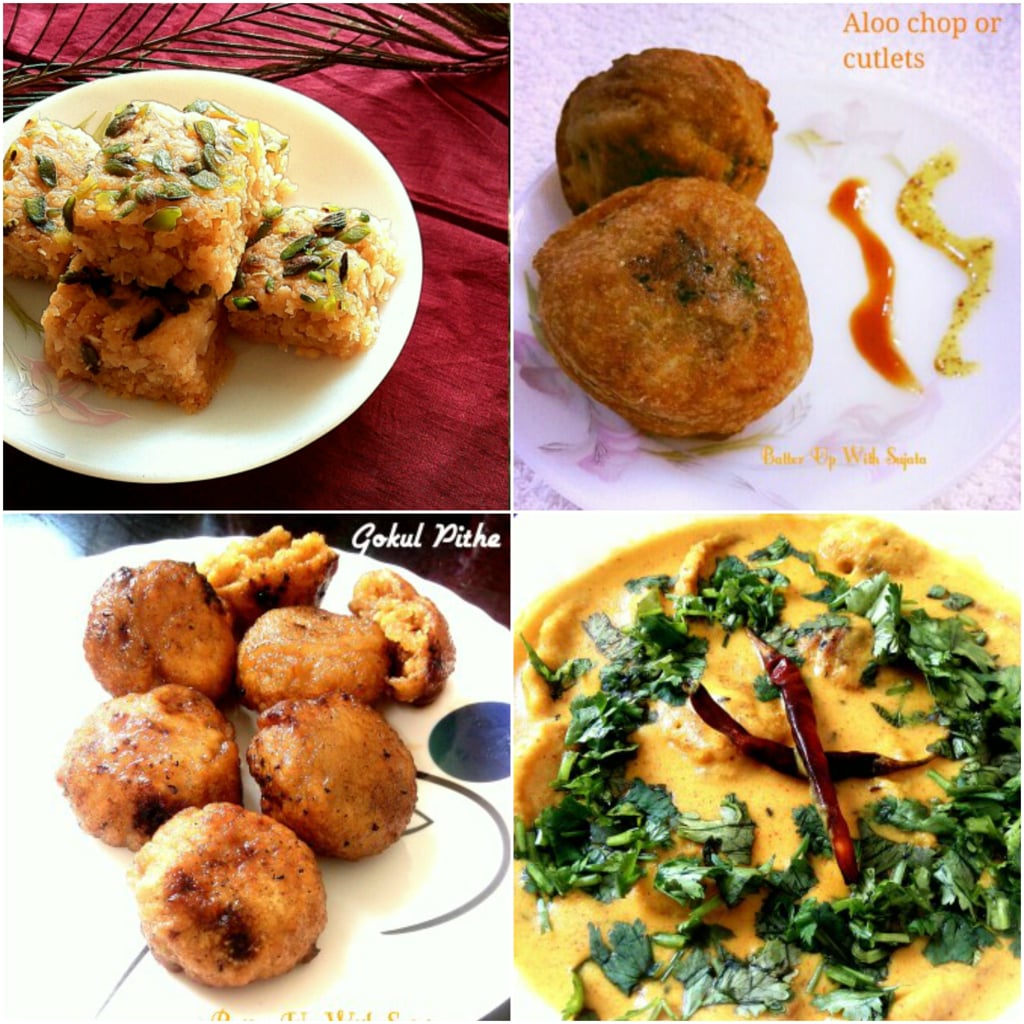 Sujata from batterupwithsujata:
a. Apple coconut fudge or barfi
b. Potato cutlets or aloor chop
c. Gokul pithe
d. Mangodi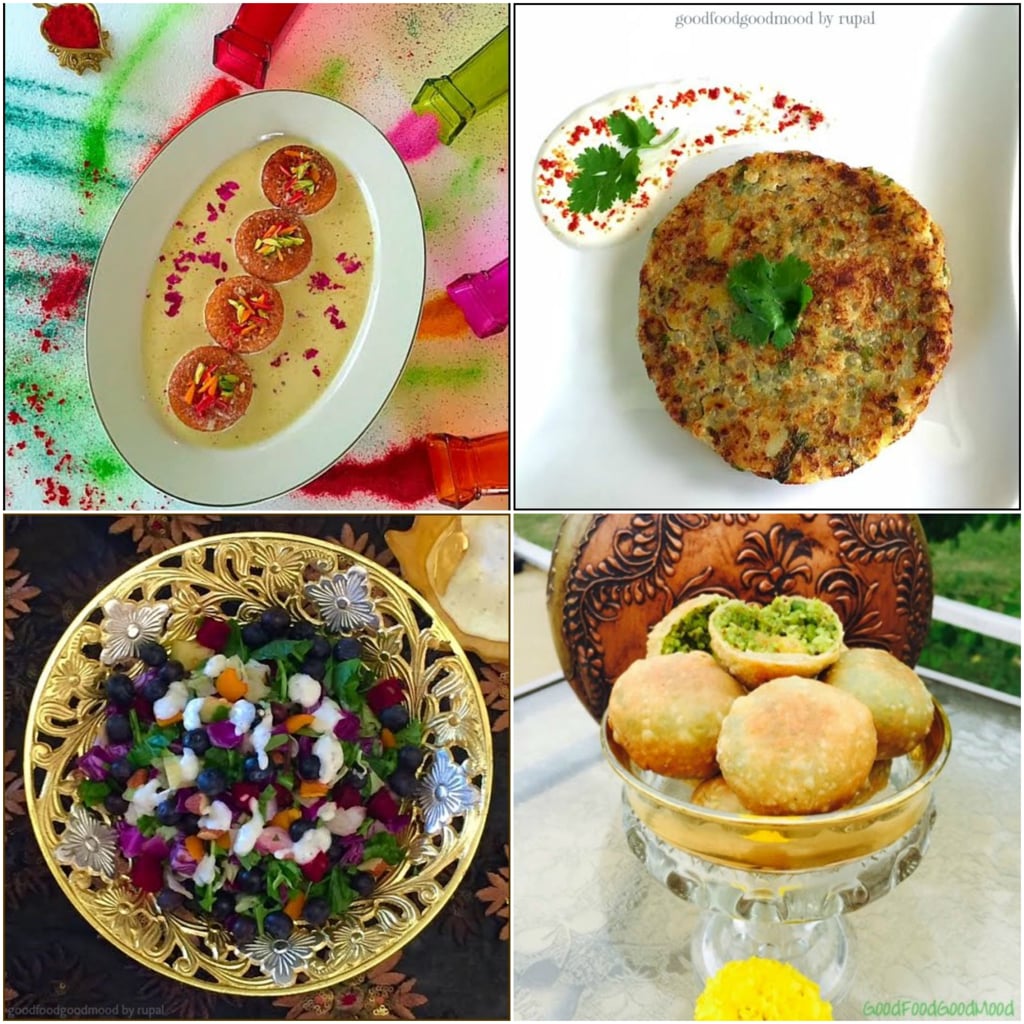 Rupal from goodfoodgoodmoodbyrupal:
b. Sabudana Thalipeeth (Pearl Tapioca & Potato Pancake)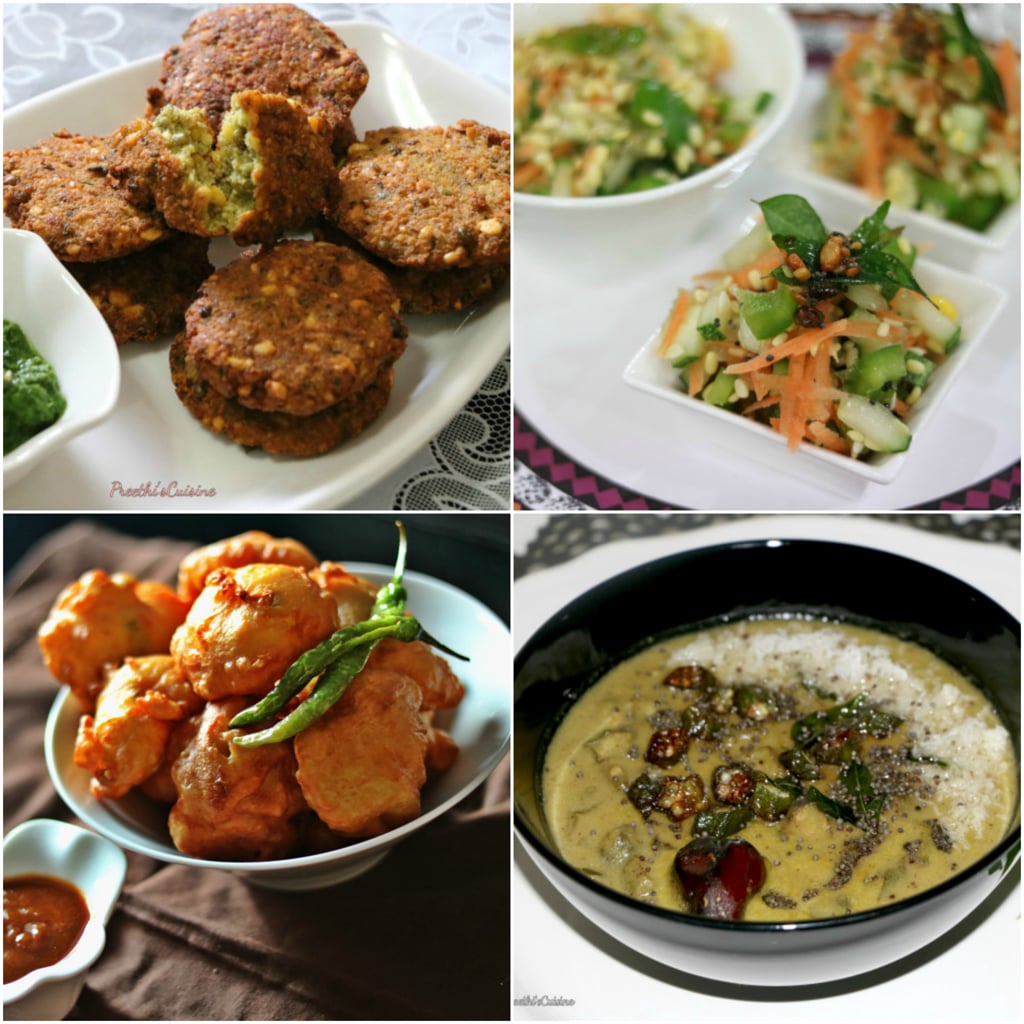 Preethi from preethicuisine:
a. Pudina Ambode / Mint Fritters
b. Kosambari
c. Goli Baje / Mangalore Bajji
d. Bendekayi Gojju /Okra in Coconut Curry
Saswati from delishpotpourri:
a. Anjeer and Gulkand stuffed Malai Ladoo
b. Labanga Lata / Lavang Latika
c. Carrot Cottage Cheese Truffles/Gajar Paneer Ladoos
d. Kheer Sagar/Cottage cheese dumplings in sweet flavoured reduced Milk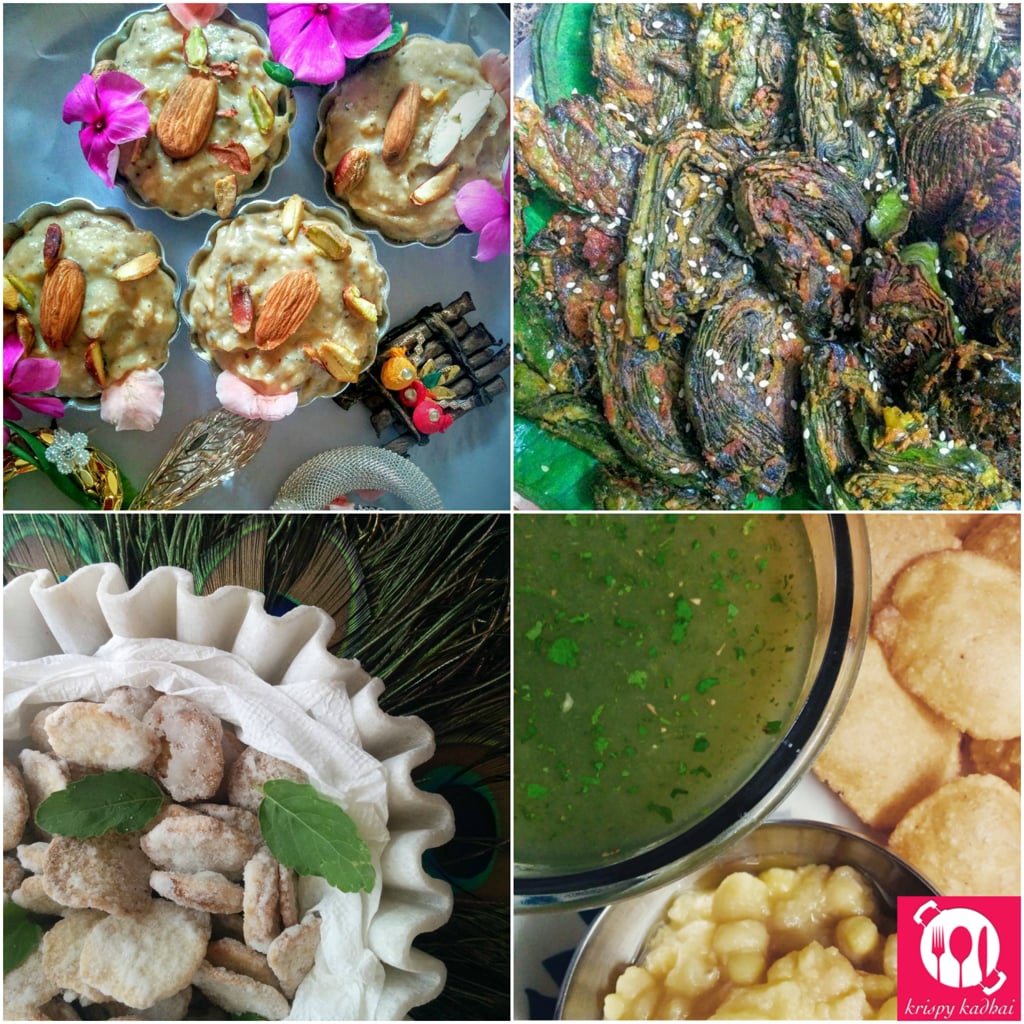 Kriti from krispykadhai:
b.Patra
d.Golgappa/ Paani Puri / Puchka /Paani ka batasha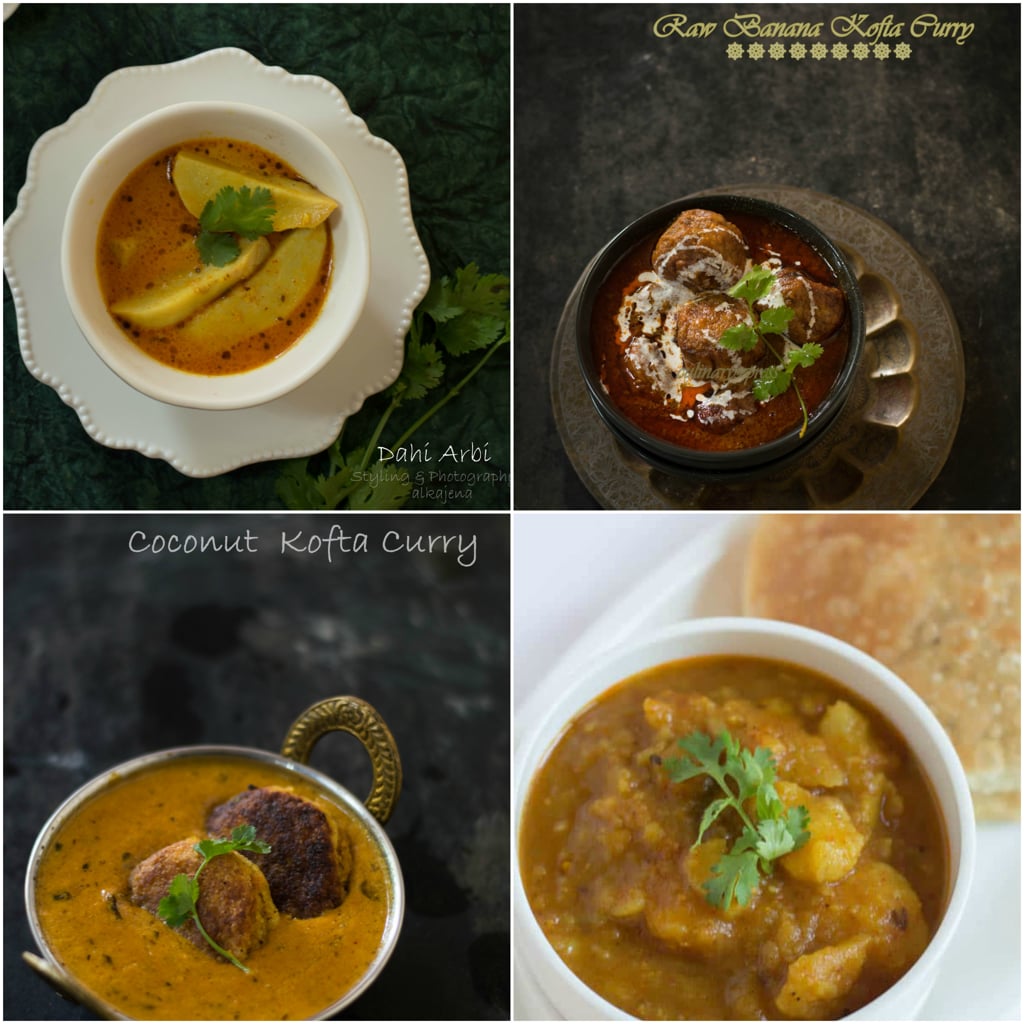 Alka from culinaryxpress:
a. Dahi Arbi (Tangy yogurt based Taro Root Curry)
c. Coconut Kofta Curry (Nadia Bara Tarkari)
d. Radhaballavi ( Stuffed Chana Daal Poori ) with Niramish Aloo Dum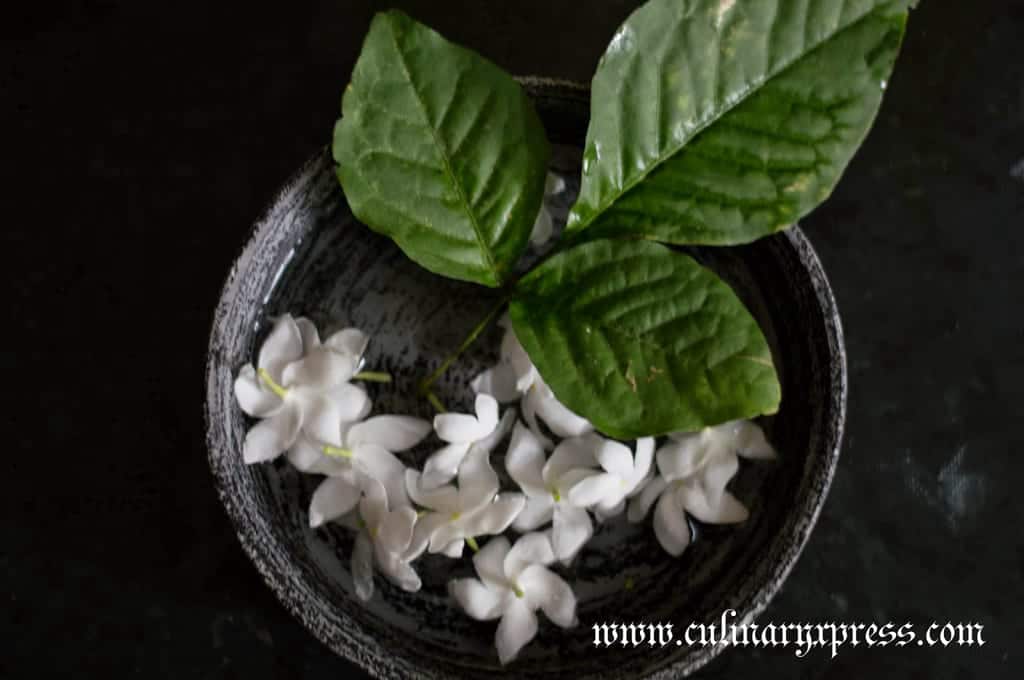 As the festive mood has started to grip the nation to celebrate Navratri which mark the beginning of a festive season that all of us look forward to throughout the year, may Nav Durga bless you always.
(Visited 153 times, 1 visits today)