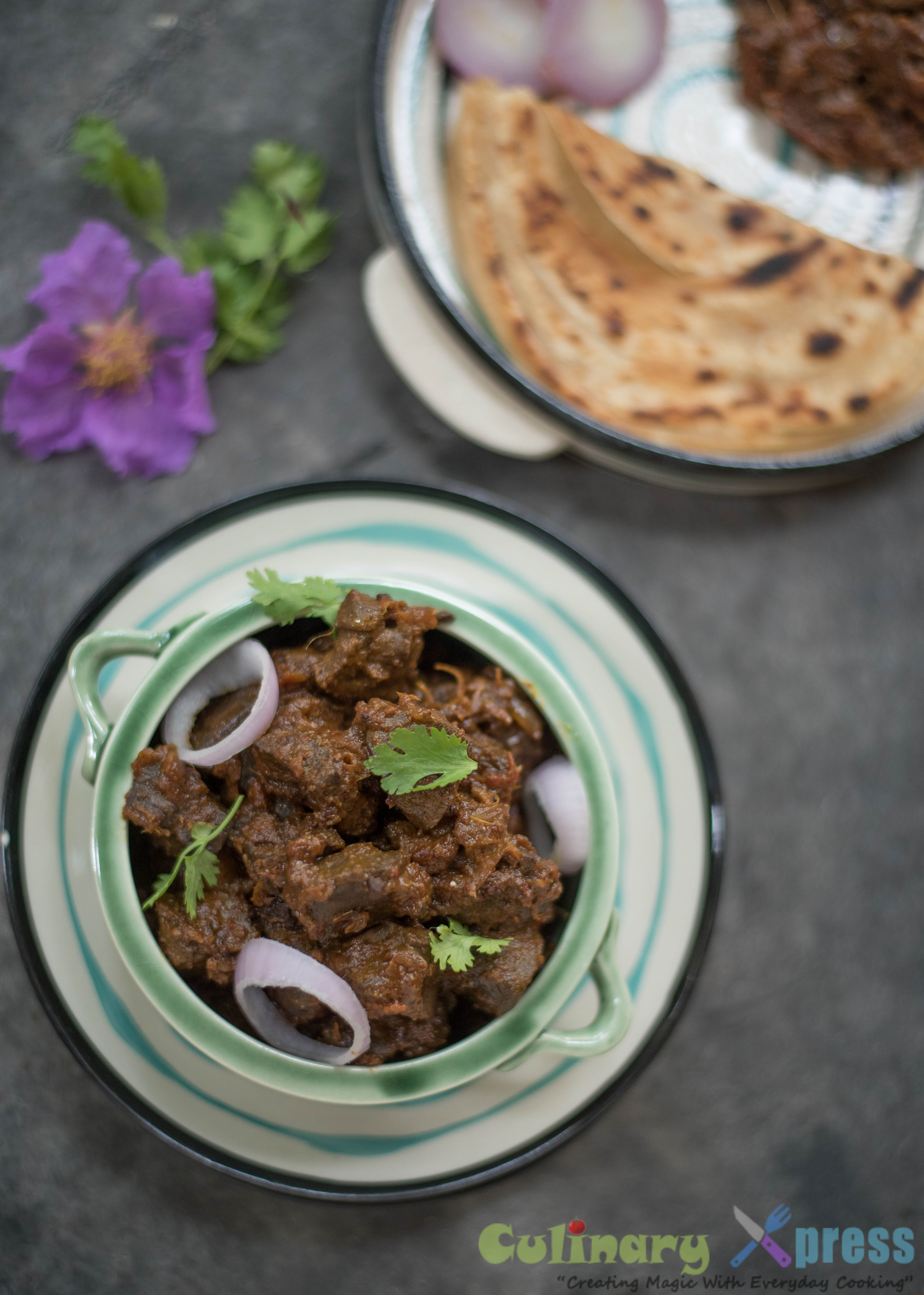 Mutton Liver Masala/ Liver Fry is a semi dry preparation with mutton liver , onion and some spices that can be enjoyed with rotis ,parathas and even plain rice. This Mutton Liver Masala recipe is mildly spiced which makes it suitable for kids also.
Mutton liver is considered to be very healthy meat ,a very good source of Iron and other essential vitamin, and is often eaten for nutrition, to recover from sickness and in maintaining of body heat. It contains a large amount of high-quality protein, an easily absorbed form of iron, all of the B vitamins (including B12 and folic acid in significant amounts), balanced quantities of vitamin A, many trace elements and minerals including copper, zinc, chromium, phosphorous and selenium, essential fatty acids EPA, DHA and AA, as well as the powerful antioxidant CoQ10(Source). Hence it is vital to include Mutton liver as a part of healthy diet once in a month.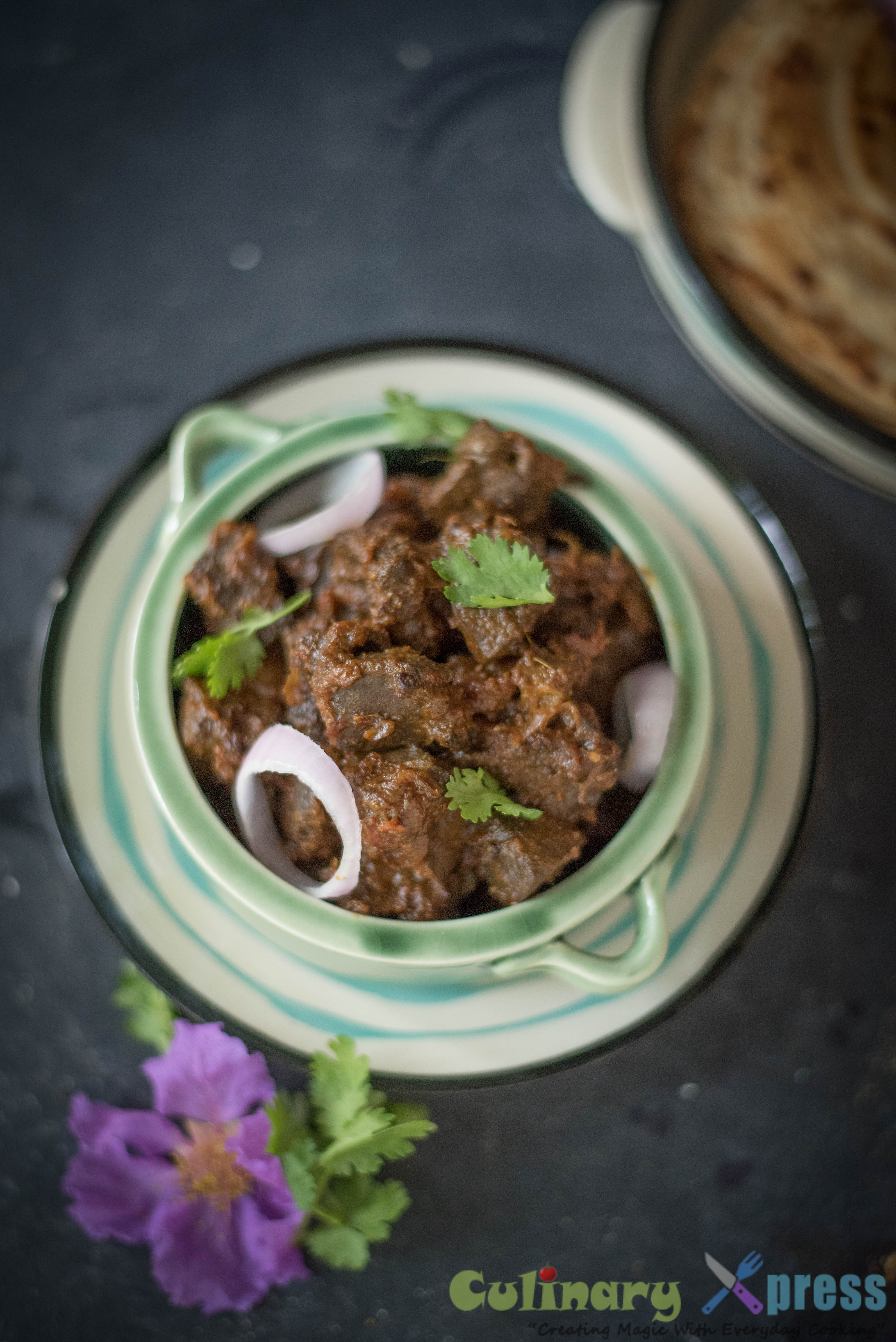 Mutton Liver Masala / Kalija Masala
Prep Time:
Ingredients
300g Mutton liver
1 and 1/2 big sized Onion, chopped
1 big sized Tomato, chopped
1/2 tbsp Ginger paste
1 tbsp Garlic paste
1/4 tsp Garam masala powder
1 tsp Coriander powder
1 tsp Kashmiri red chili powder

2

Bay Leaves
2-4

Black peppercorns

1

inch stick

Cinnamon

2

green cardamom

Salt
Sugar- 1/2 tsp
2 tbsp Mustard oil
½ cup water
1 tbsp coriander leaves for garnishing
Instructions:
Heat oil in a in a pressure cooker.Once the oil is hot, add sugar and let it change its color, then add bay leaf, black peppercorns, cinnamon and green cardamom and fry for a few seconds.

Add onion and fry until onion is brown in color.Add ginger and garlic paste and fry until the raw smell of ginger garlic paste disappears. Add tomato and fry for 2-3 minutes.
Add coriander powder, turmeric powder, red chilli powder and fry for a minute.Add little water and cook for 3-4 minutes.Add Mutton Liver,salt and roast it well until color is changed.
Add little water and pressure cook for about 5-6 whistles. Allow the pressure cooker to release the steam and then add garam masala powder, and fresh coriander and If there is still water remaining cook until water is absorbed.

Serve hot with roti or paratha of your choice.

If you love this recipe ,do give it a try and tag me on Instagram with the hashtag #culinaryxpress along with your lovely creation.[wpupg-grid]
(Visited 168 times, 1 visits today)