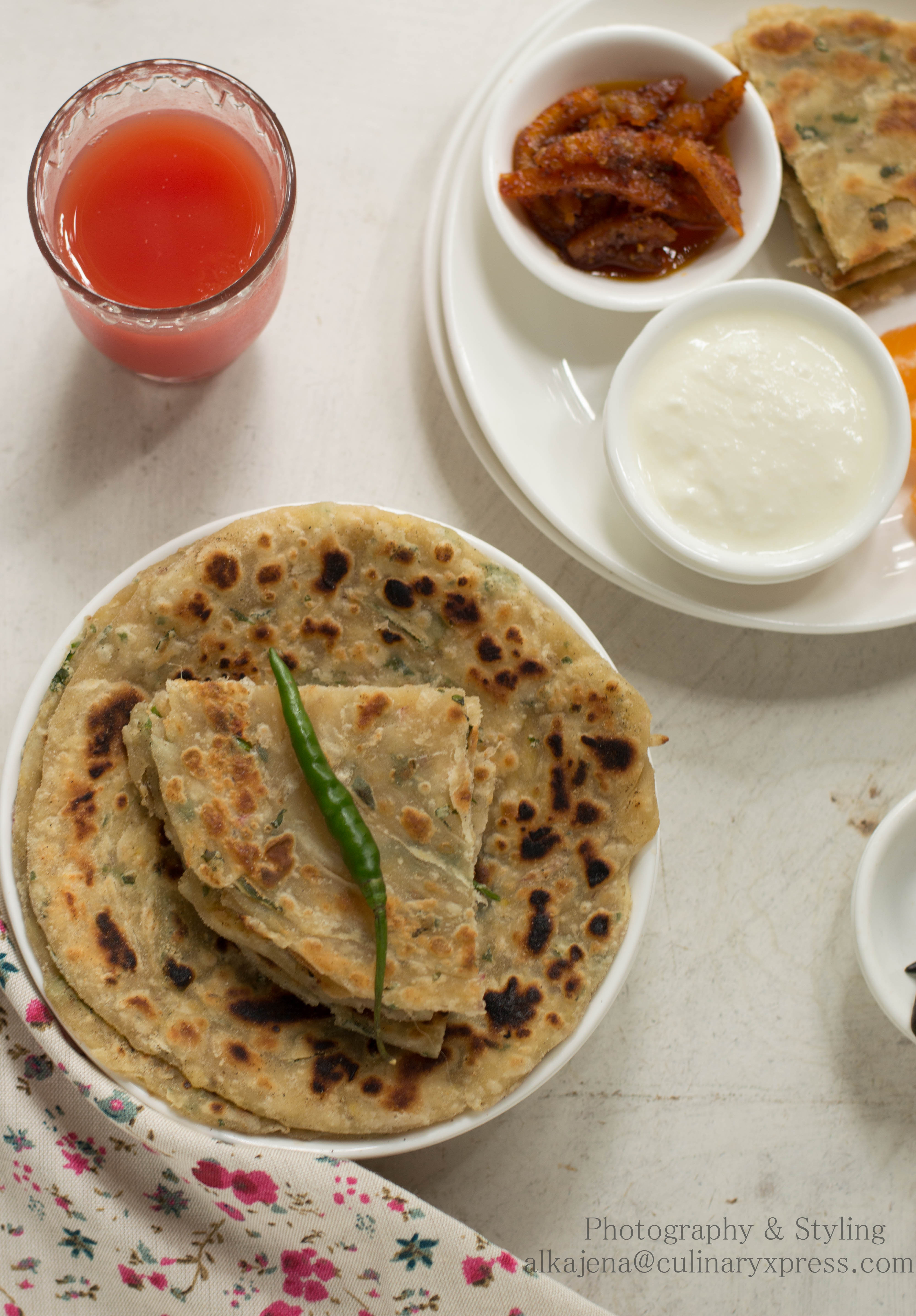 Paratha or Indian flatbread recipe is one of the popular items that finds it's place in our breakfast menu quite often mainly during chill winter months. This Indian Flatbread recipe can be done with a stuffing or without it and both ways it taste delicious, I always choose the non stuffing  method because I want a quick breakfast before moving to office.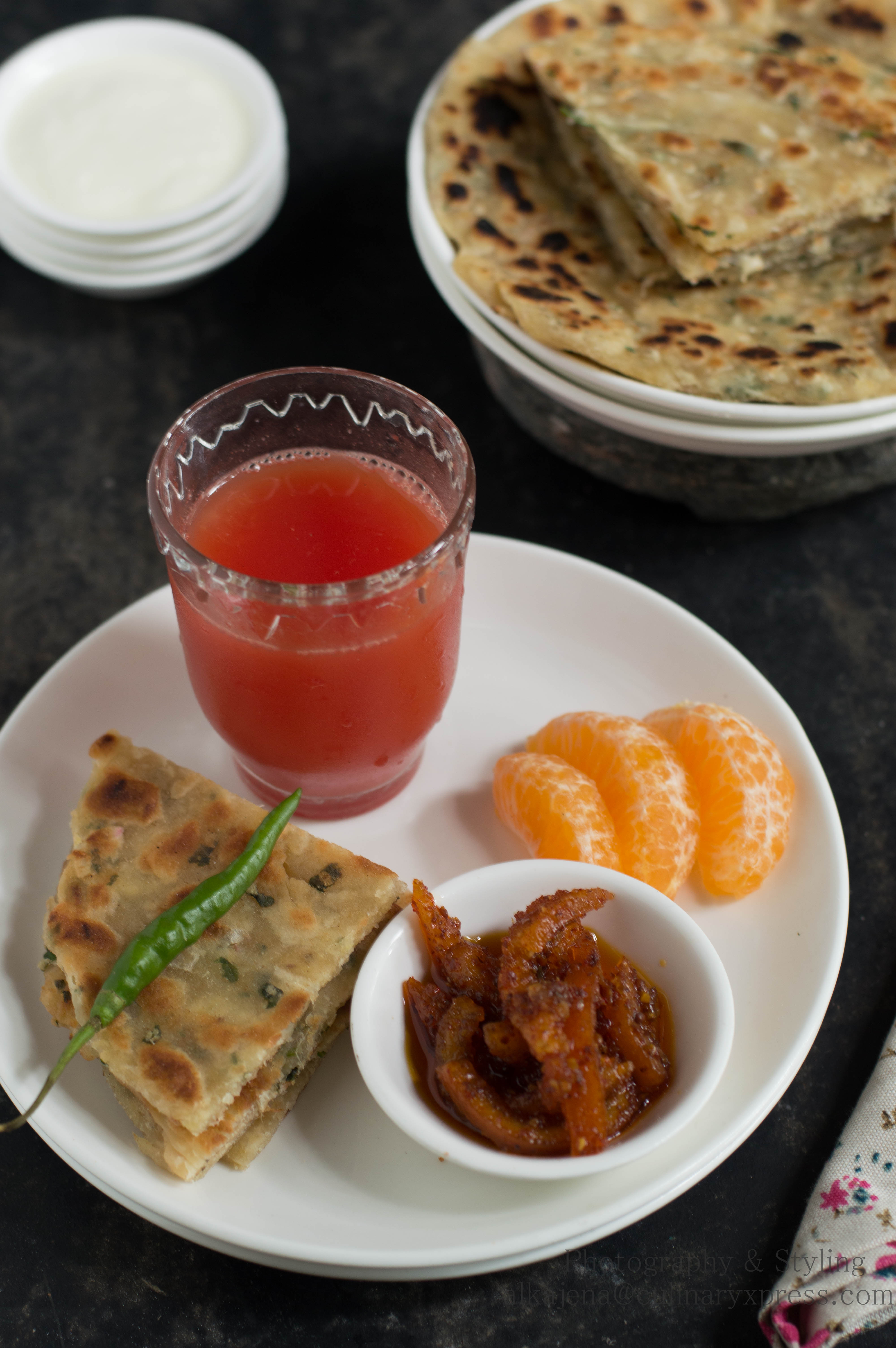 Breakfast is the most important meal of the day and skipping breakfast in the morning  can lead to overeating later in the day. So a regular breakfast in the morning can give you energy, satisfy your appetite, and set the stage for smart decisions all day long. A good breakfast can make or break your day, so make it a daily habit and you could feel the difference in your life.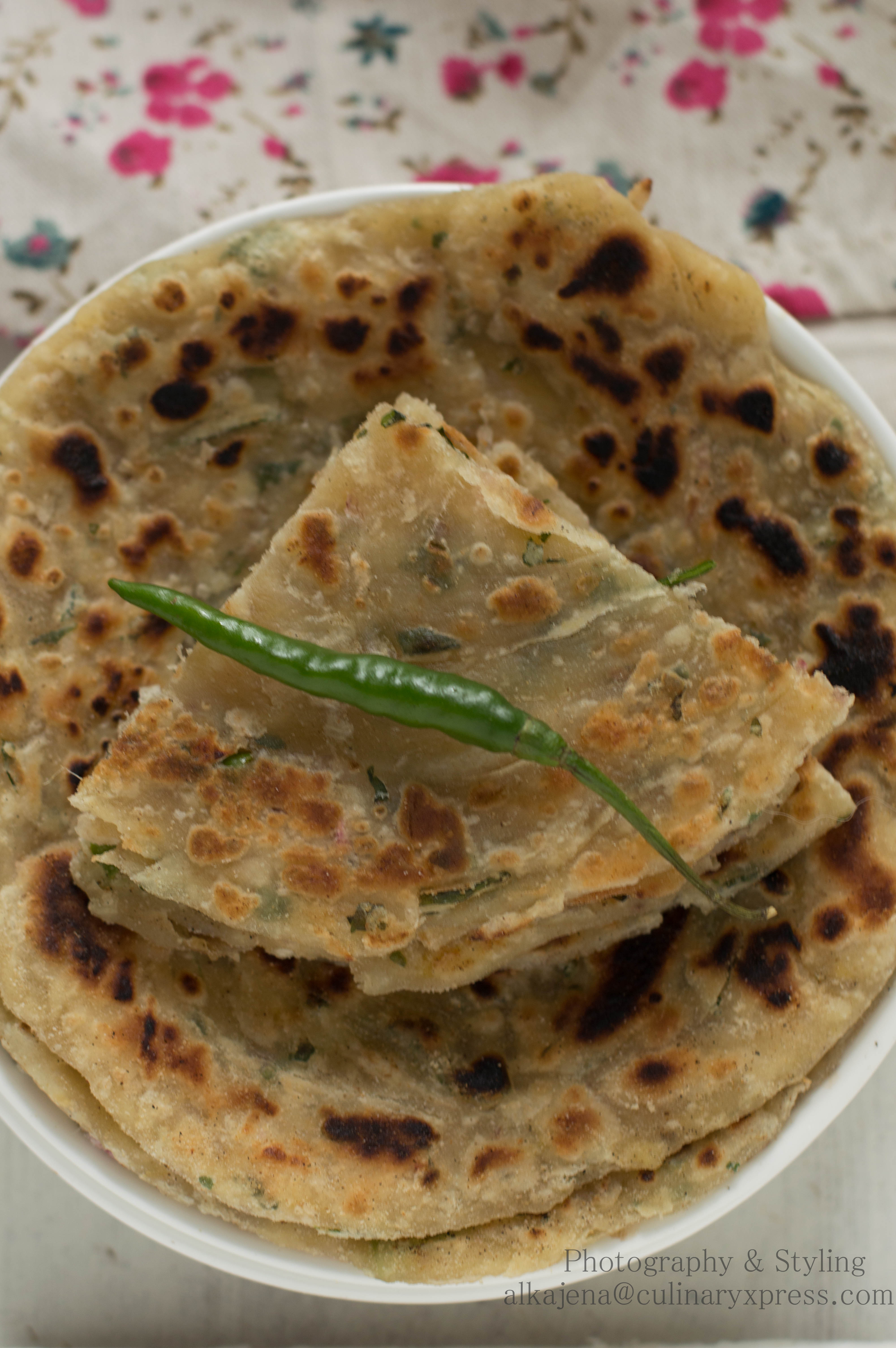 A  plain paratha with the addition of salt , few pieces of chopped  onions with sprinkling of  some ajwain can be eaten by itself . Parathas come in different varieties such as Aloo (potato) wala Paratha, cauliflower, raddish, Keema (minced meat) as well as daal (pulses) wala Paratha.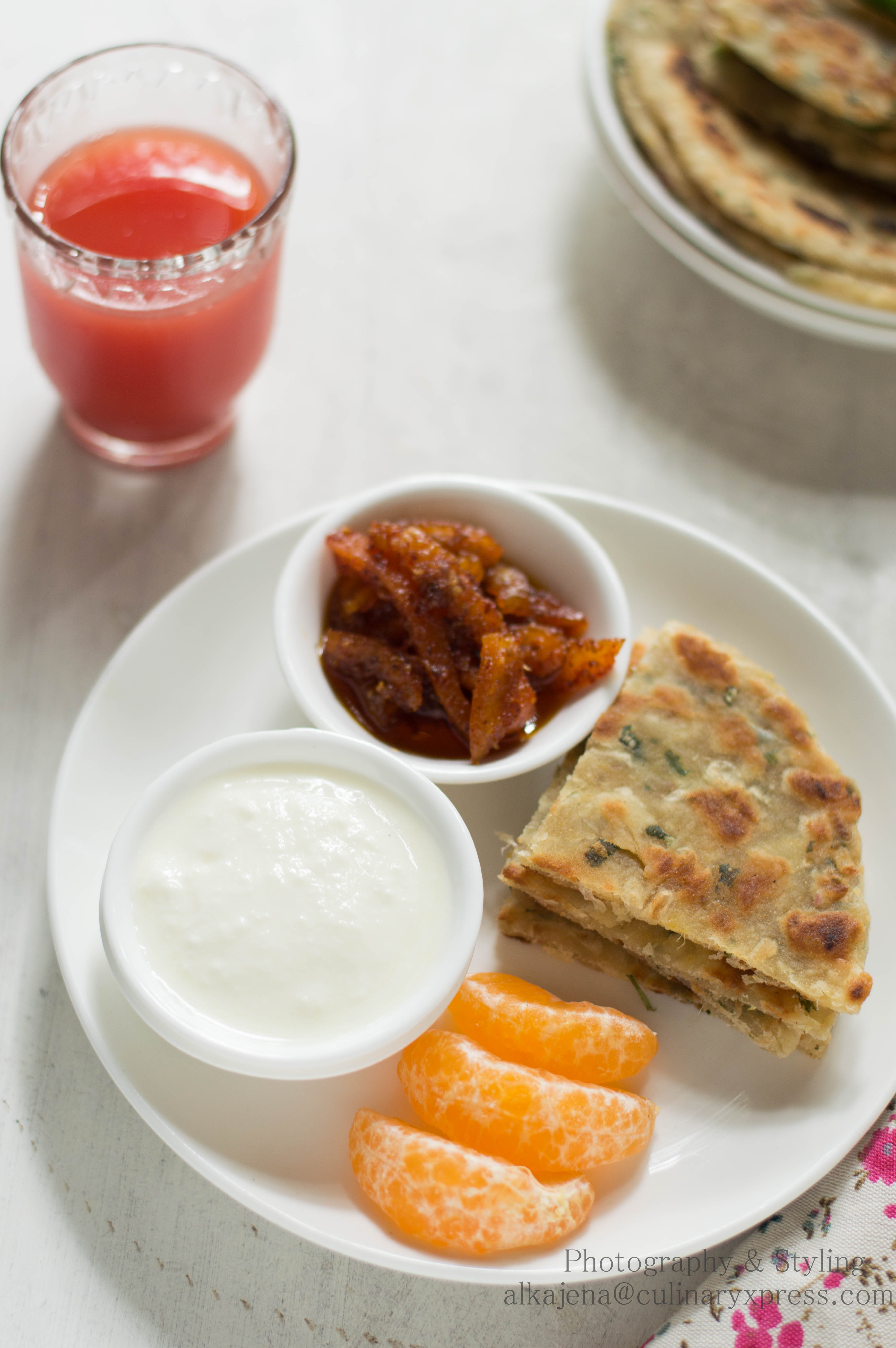 In Punjab, people used to love eating Paratha after topping it with butter and Saag and salted Lassi in the morning. Coming back to our Mooli Ka Paratha, it is one of the favorite breakfast in the land of Punjab and northern states of India, however that hasn't stopped us from enjoying these hot and soft flat-breads at breakfast at our home too.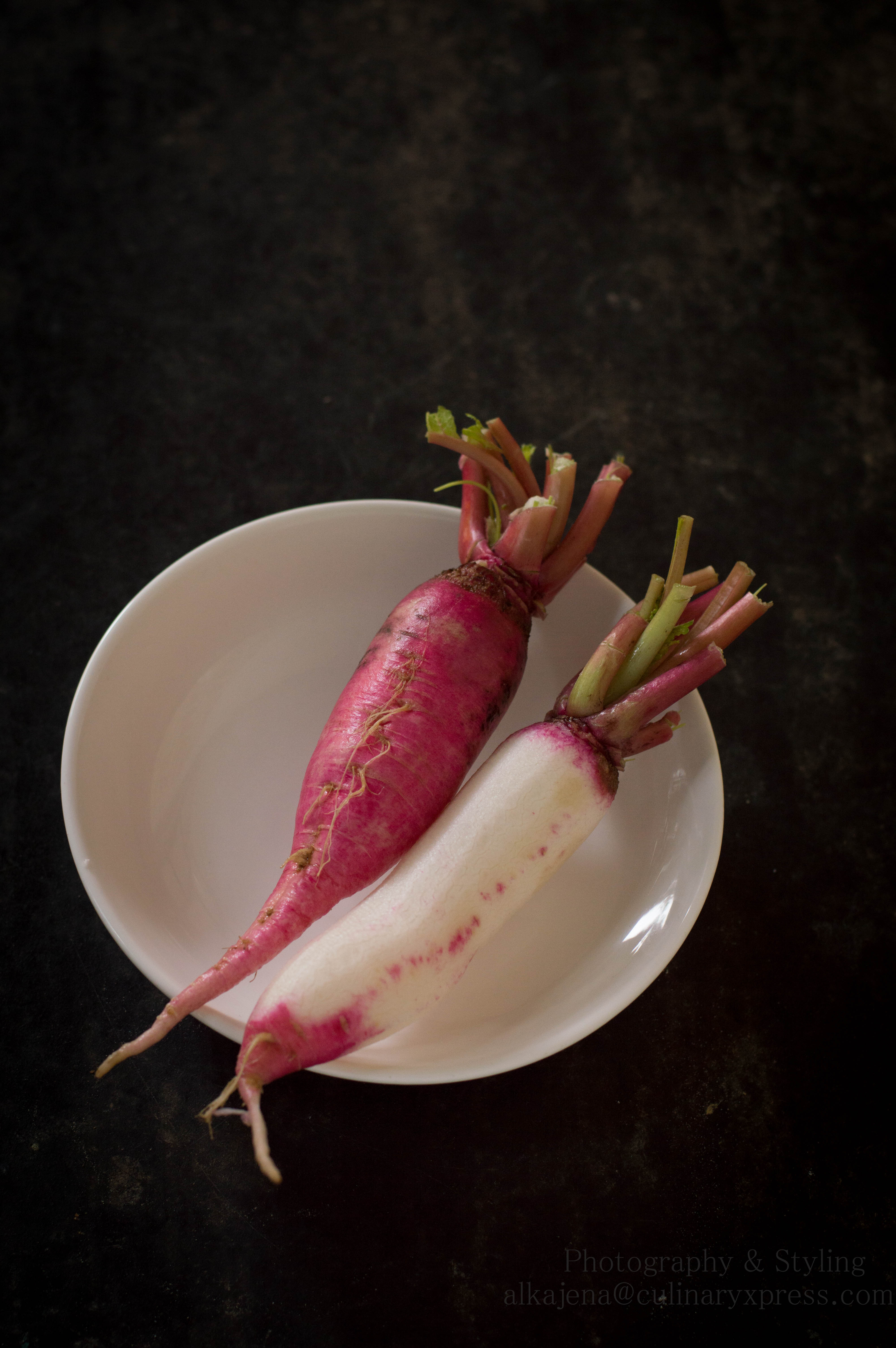 Radishes known as Mooli in hindi are a common winter vegetable which is crunchy and loaded with a lot of health benefits.The vegetable acts as a cleanser and disinfectant of harmful toxins present in the liver, thereby facilitating treatment of jaundice. It is packed with antioxidants and many essential nutrients that may treat and help manage many ailments.This long  root vegetable with sweet and acerbic flavours is commonly used used in  salads, curries and  mixed in dough to create steaming hot Mooli Parathas.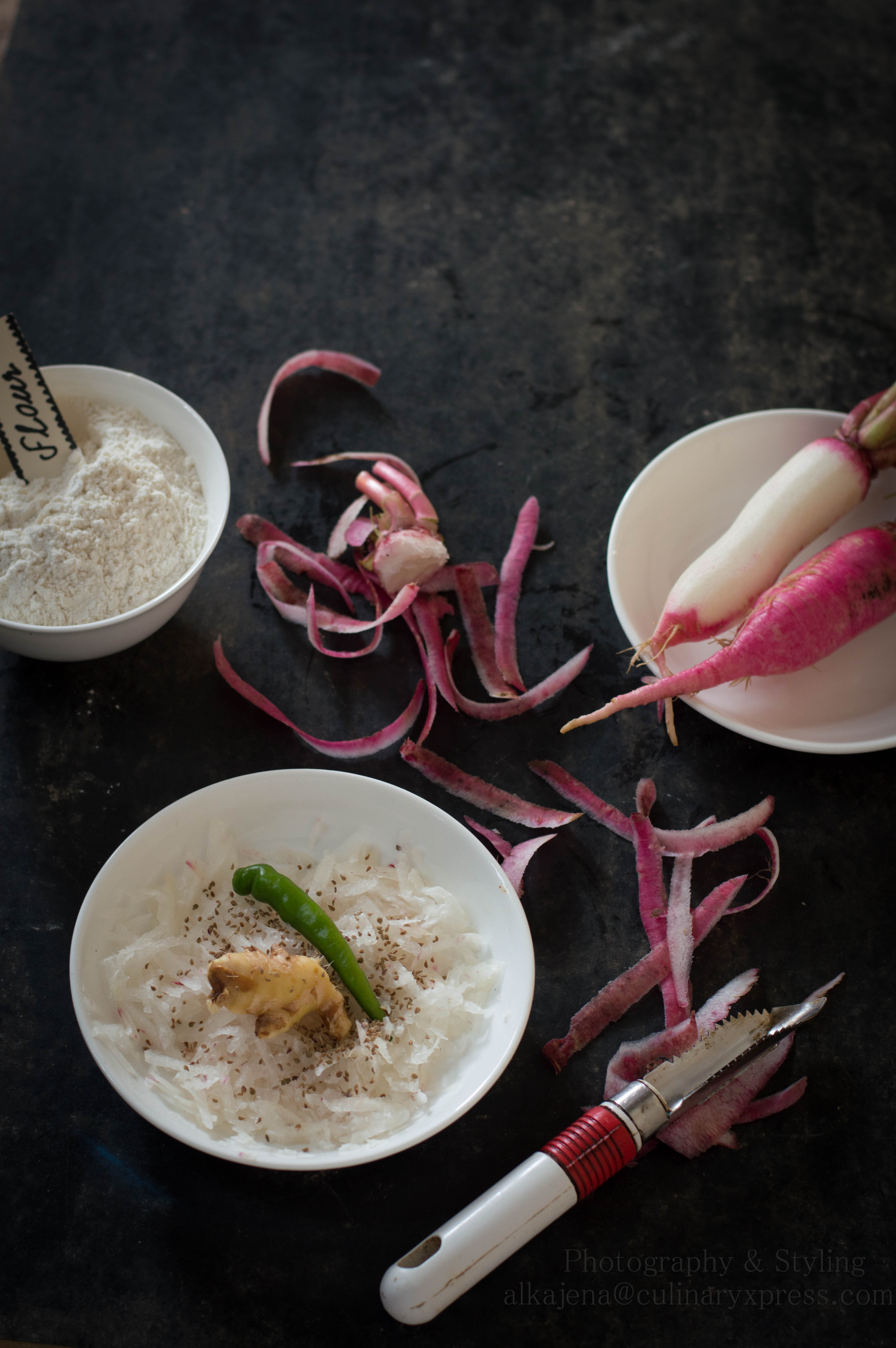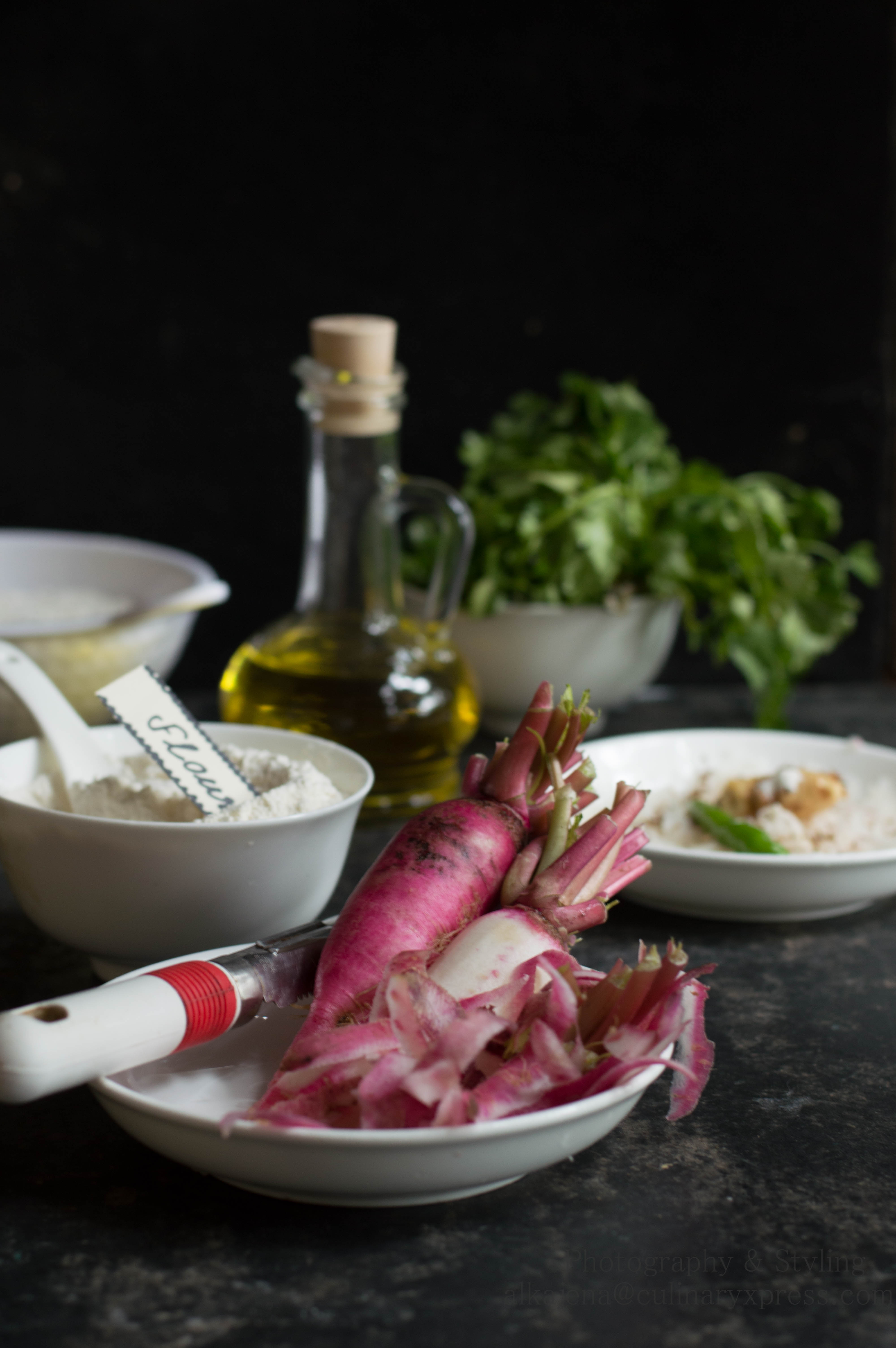 (Visited 236 times, 1 visits today)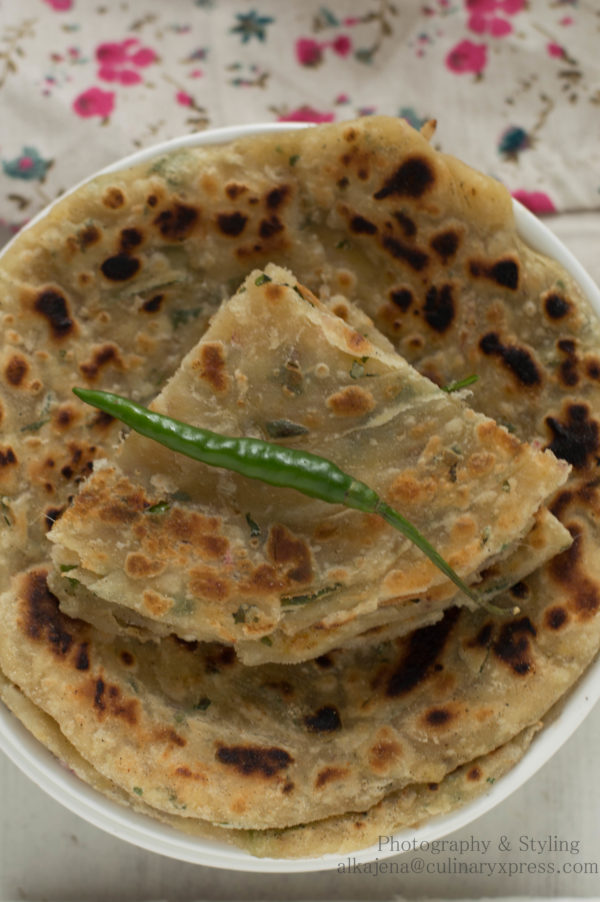 | | |
| --- | --- |
| | |
Grate the mooli/radish using a cheese grater . Add the chopped chillies, grated ginger, ajwain seeds,roasted cumin powder,salt and the coriander leaves to it.

Add the all purpose flour to it and keep mixing the dough with your hands until it comes together. Since the raddish leaves a lot of water, extra water may not be needed to make this dough. If required, you can mix 1 to 2 tbsp water to make the dough.

Add the oil and knead the dough for 5-8 minutes or until you have a smooth dough.

Make equal sized balls from the dough. On a rolling surface, add some flour and place a ball of dough. Roll it out to a thick Paratha. Use flour to prevent the dough from sticking to the surface.

Place the prepared Paratha on a hot tava (flat pan) and let it cook on one side on medium heat for 1-2 minutes. It will start puffing up.

Flip the paratha and continue to cook. Add 1 teaspoon Oil or Ghee all around the paratha and press well. Cook until you see light golden brown spots on both sides.

Serve hot with some yogurt and pickle by side.