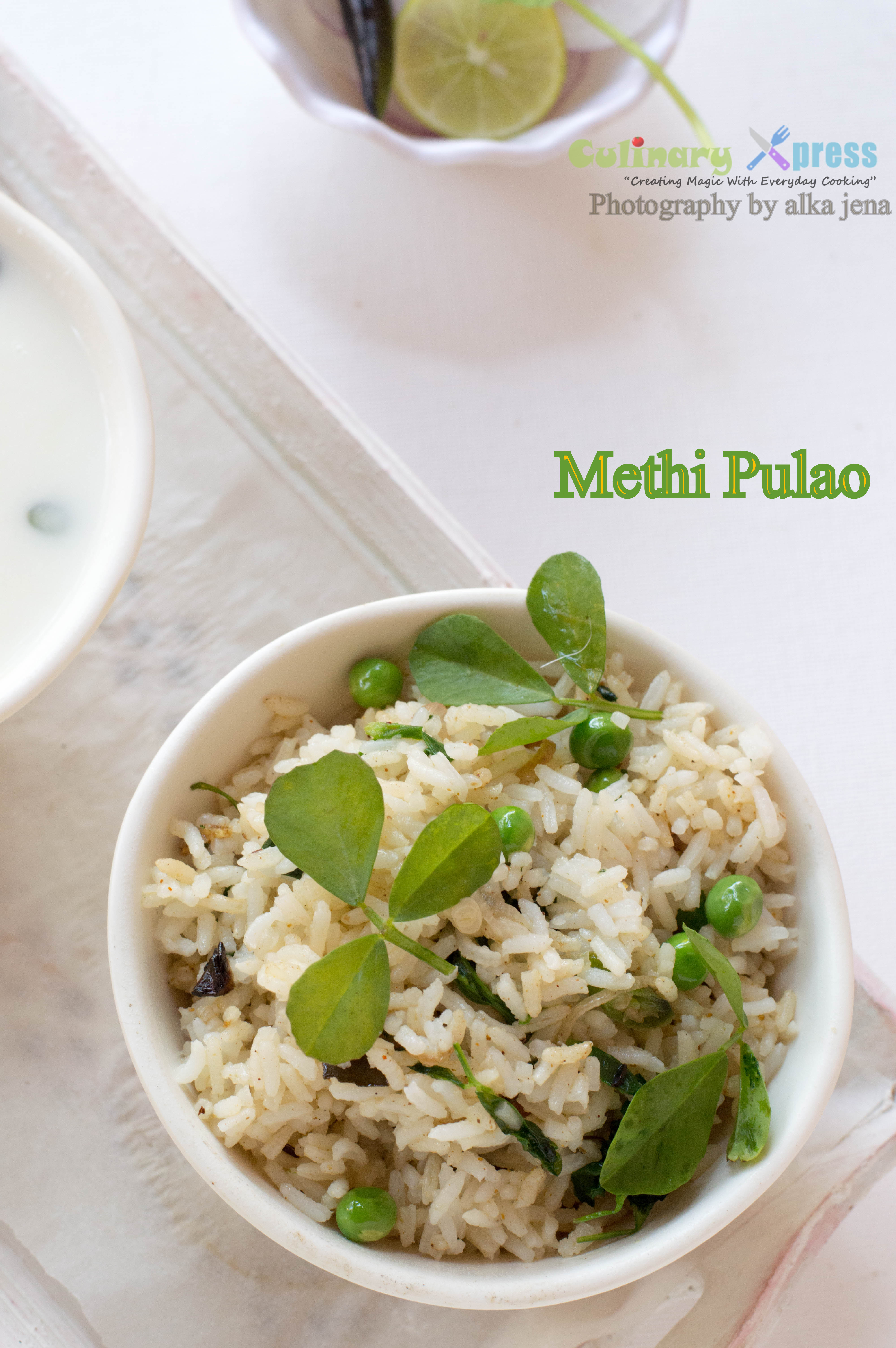 Methi Pulao is not only tasty but nutritious as well.Whenever I feel like eating something light during winter,  Methi Pulao or Pilaf comes naturally to mind. If I have to do anything green then fresh green fenugreek leaves comes to mind.  I am making optimum use of fresh methi leaves during this season as Summer is fast approaching.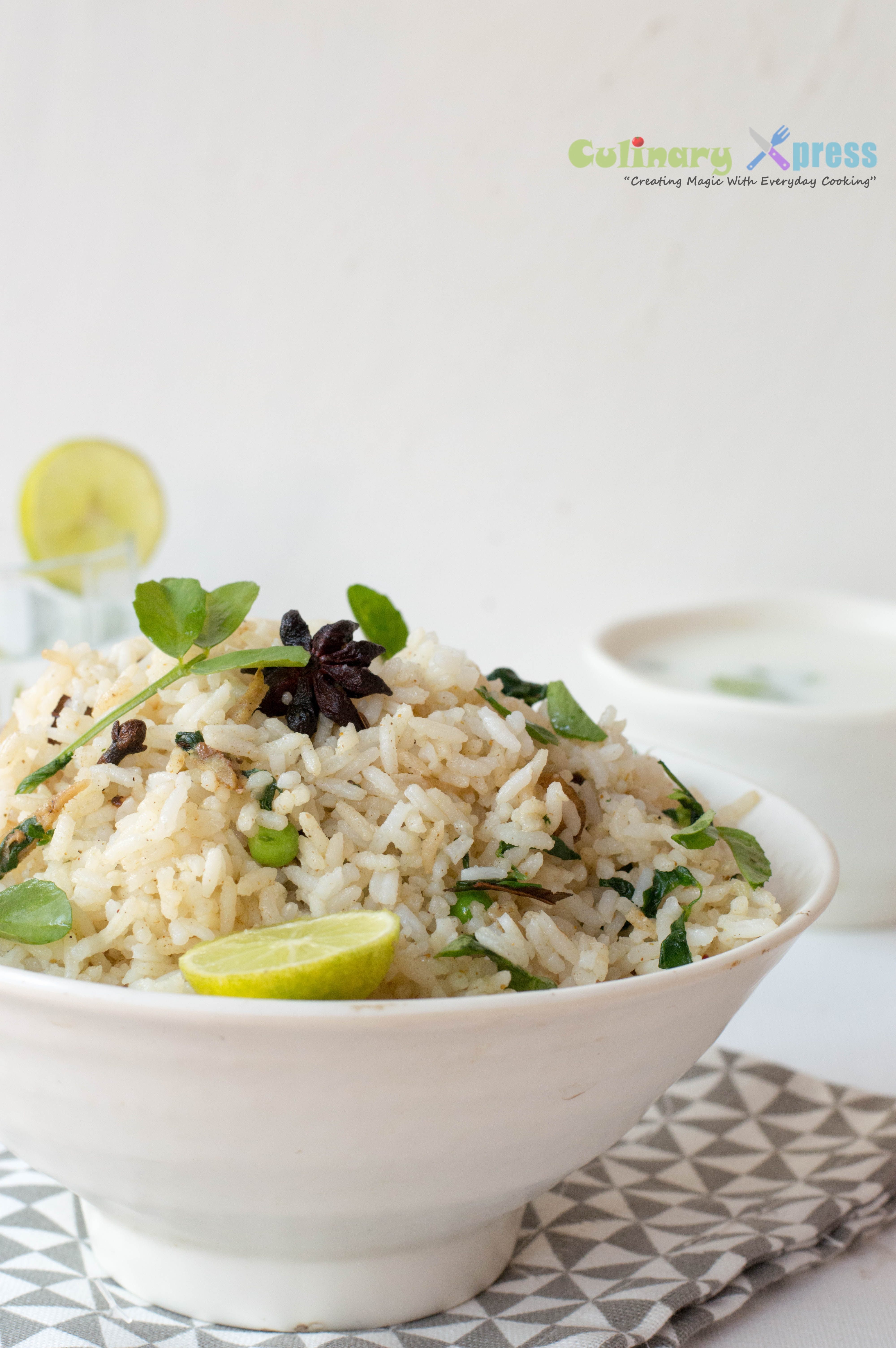 This Pulao, is not only heathy but quick and easy to make too. It is one of the best ways to add nutritious greens in daily meals more delicious and flavorsome. The best thing about this Pulao is the use of minimum ingredients that are easily available in any kitchen.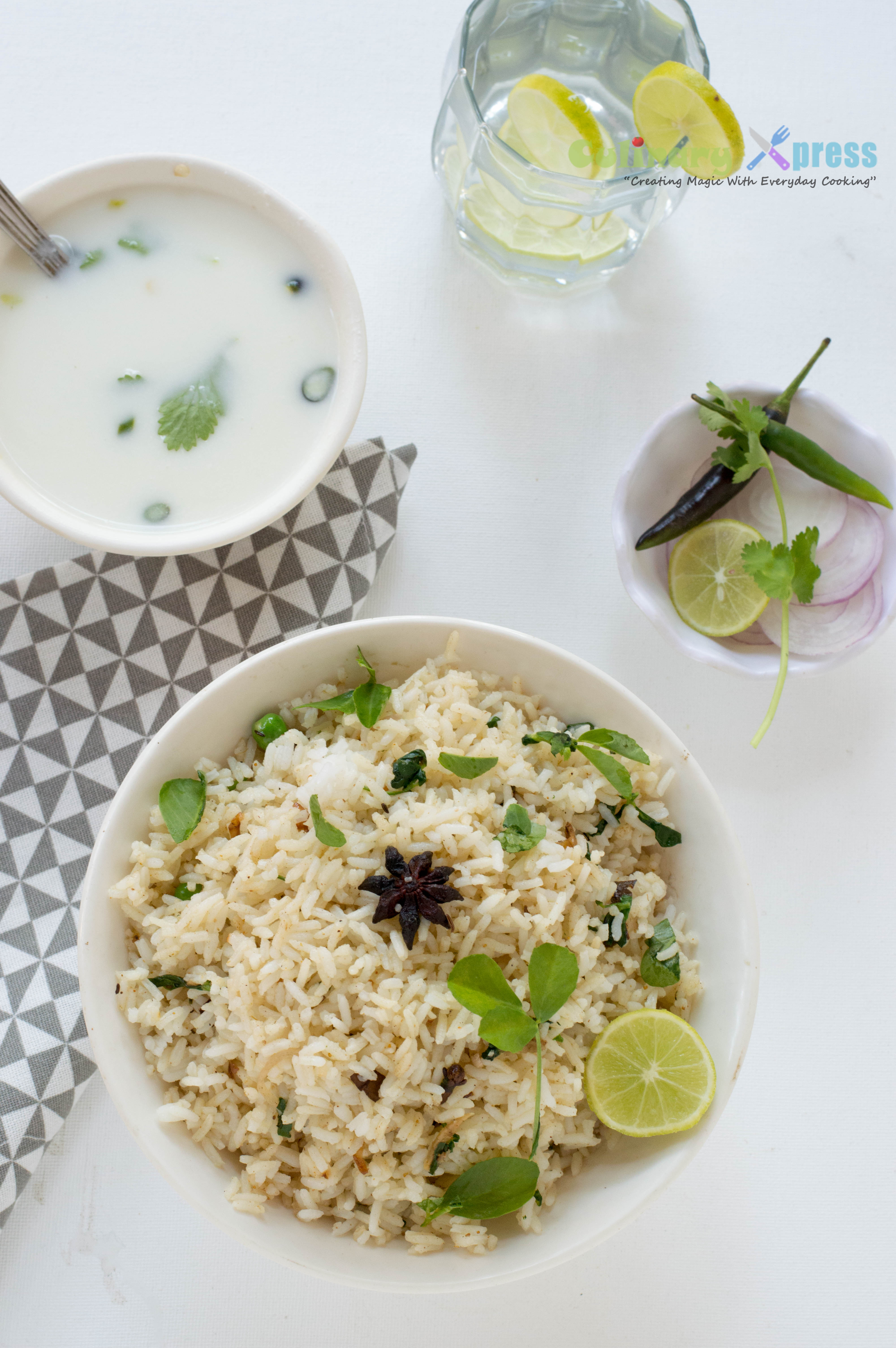 Fenugreek leaves which are a little bitter, can turn into a blissful meal when  paired with certain vegetables. The tender the leaves, less the bitterness. We love this green and have acquired a taste for its bitterness, hence I tend to be generous with its usage in my dishes.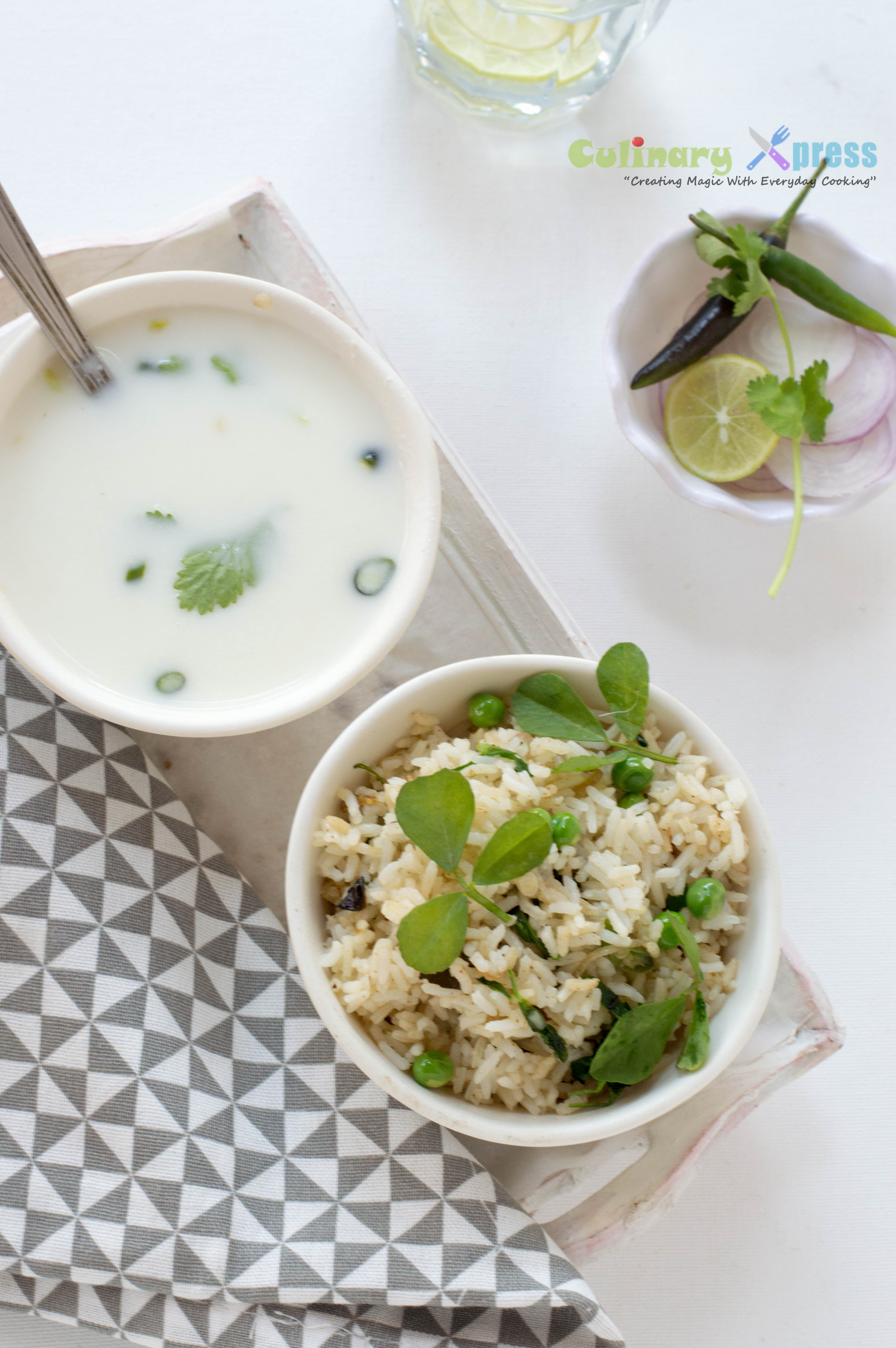 These leaves lower the blood sugar levels, that's why it is  diabetic friendly.

(Visited 182 times, 1 visits today)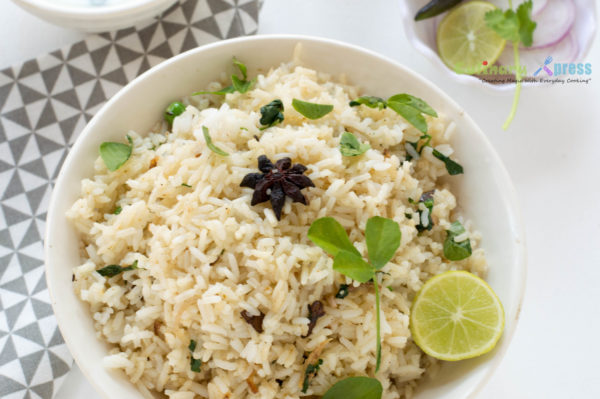 | | |
| --- | --- |
| | |
Wash the rice until clear and then soak in some water for 15-20 minutes.Heat the  oil  in a large saucepan over medium-high heat and add the cumin seeds. Once they sizzle and become aromatic, add the drained rice.Stir fry for few seconds.Add 2-3/4 cups of water along with salt (abt 3/4 tsp) and turmeric.

Bring to a boil over high heat.Reduce the heat to the low-medium setting, partially cover the pan  and cook until the rice is done. It would take around 10 minutes.Do not stir the rice while it cooks. Remove from the heat and let the rice rest undisturbed about 5 minutes.

While the rice is cooking, you can start working on removing the leaves from the methi .Wash it well.Give it a rough chop.

In another pan, heat 1 tbsp of oil.Add the onion, green chillies, Ginger Julienne, Bay Leaf, small cardamom,black pepper, star anise, cinnamon and stir in the chopped methi leaves with some salt. Cook for a minute. Add the Garam masala, give it a good mix and switch off flame. Do not overcook the greens.

 Add this to the prepared rice and squeeze the juice of a lemon over it and give it a gentle mix until incorporated.  Serve warm with any accompaniment of your choice like raita or pickle.