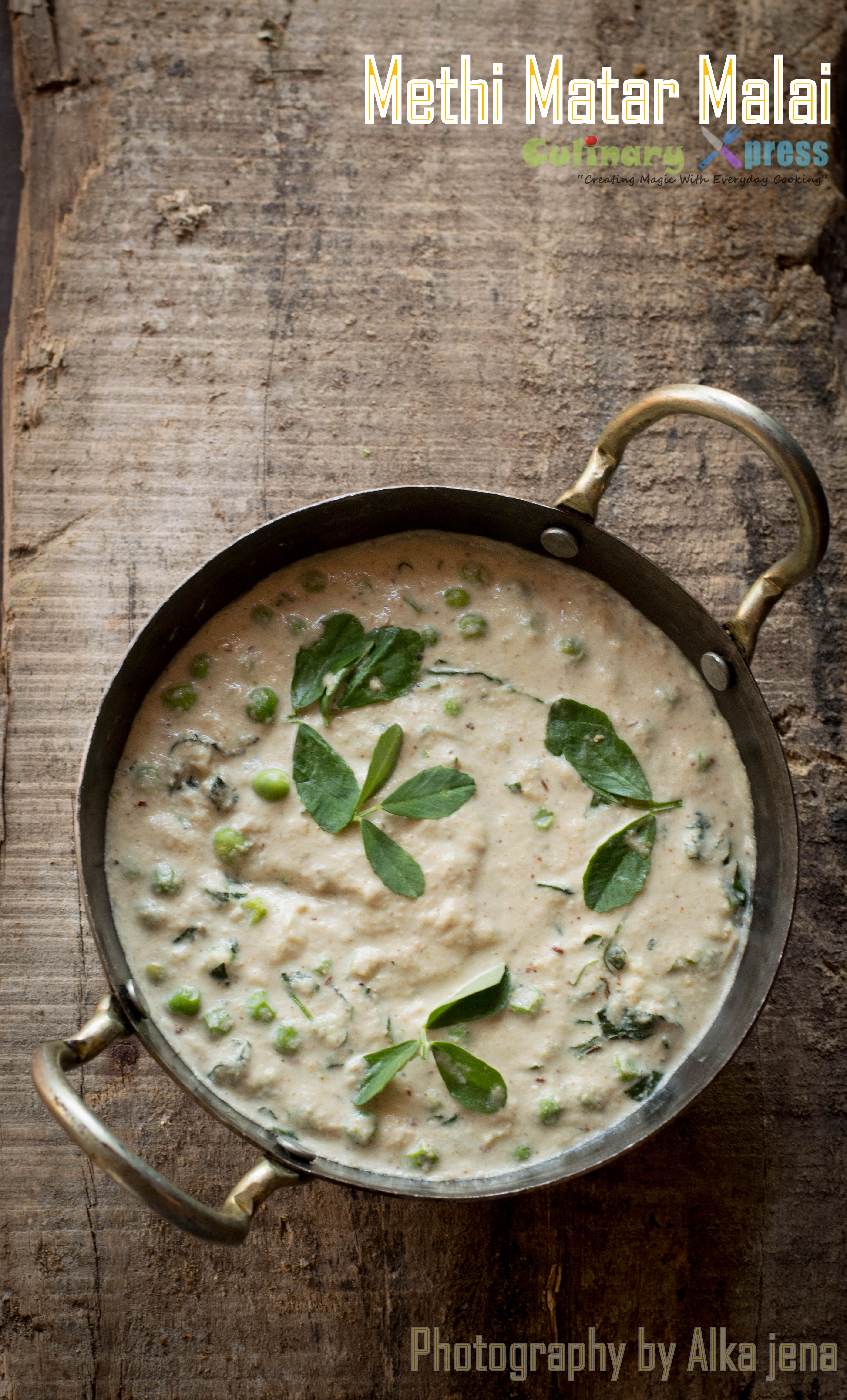 Methi Matar Malai  is  a popular North Indian dish made with fenugrek leaves , Green peas, and cream. This methi matar malai was on my to do list for a long time. When I found very fresh green peas and tender methi leaves with my vegetable vendor, methi matar malai made it's way to my lunch menu.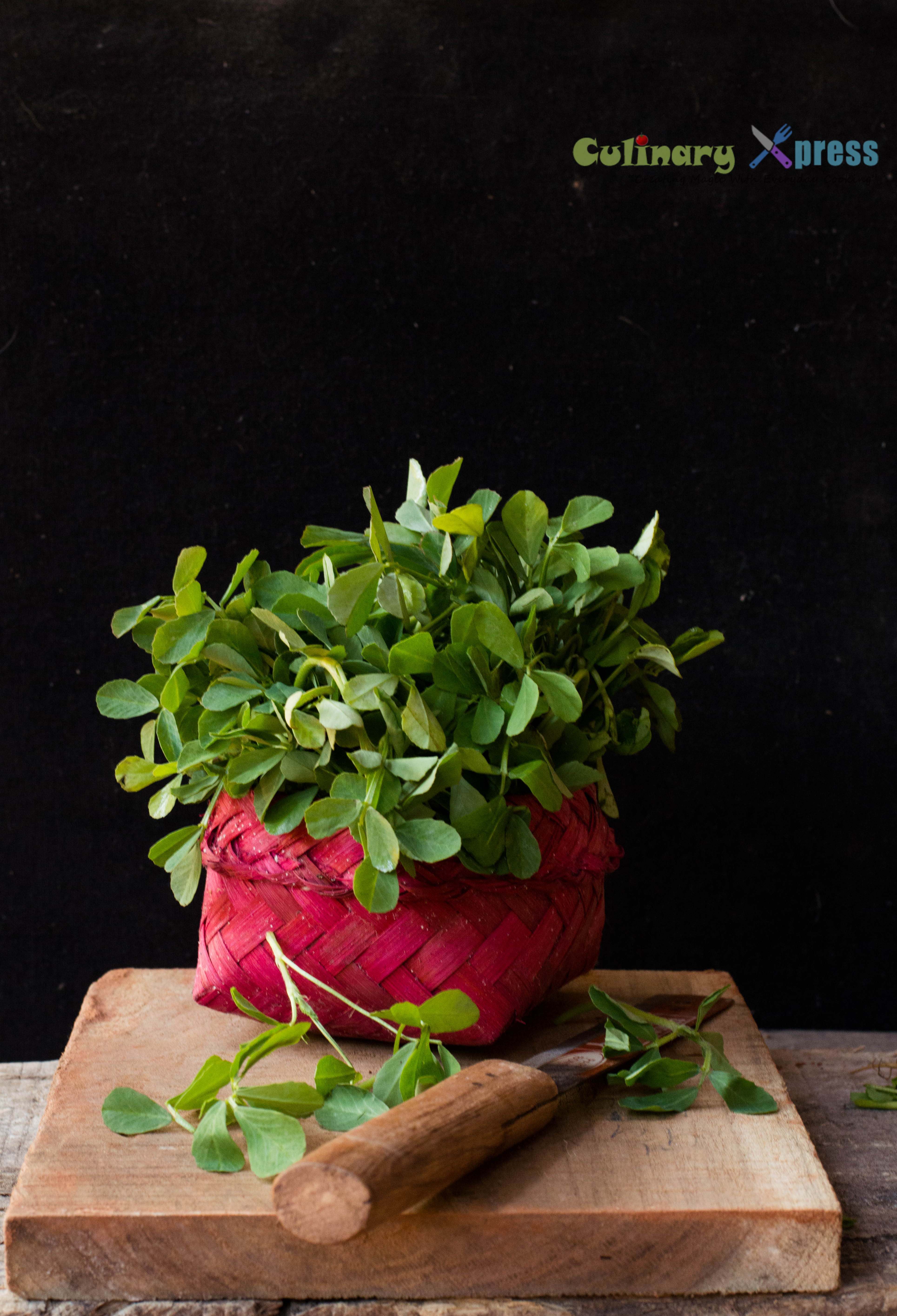 Methi (Fenugreek) is a popular winter vegetable in India. Methi leaves have a strong aroma and a slightly bitter taste but it tastes wonderful when mixed with flour  or with paneer, potatoes etc. Fenugreek leaves is used in several ways in Indian cuisine. The leaves and seeds are known for their distinctive bitter taste.I love using methi leaves, in any type of recipe, either in paratha, or rice .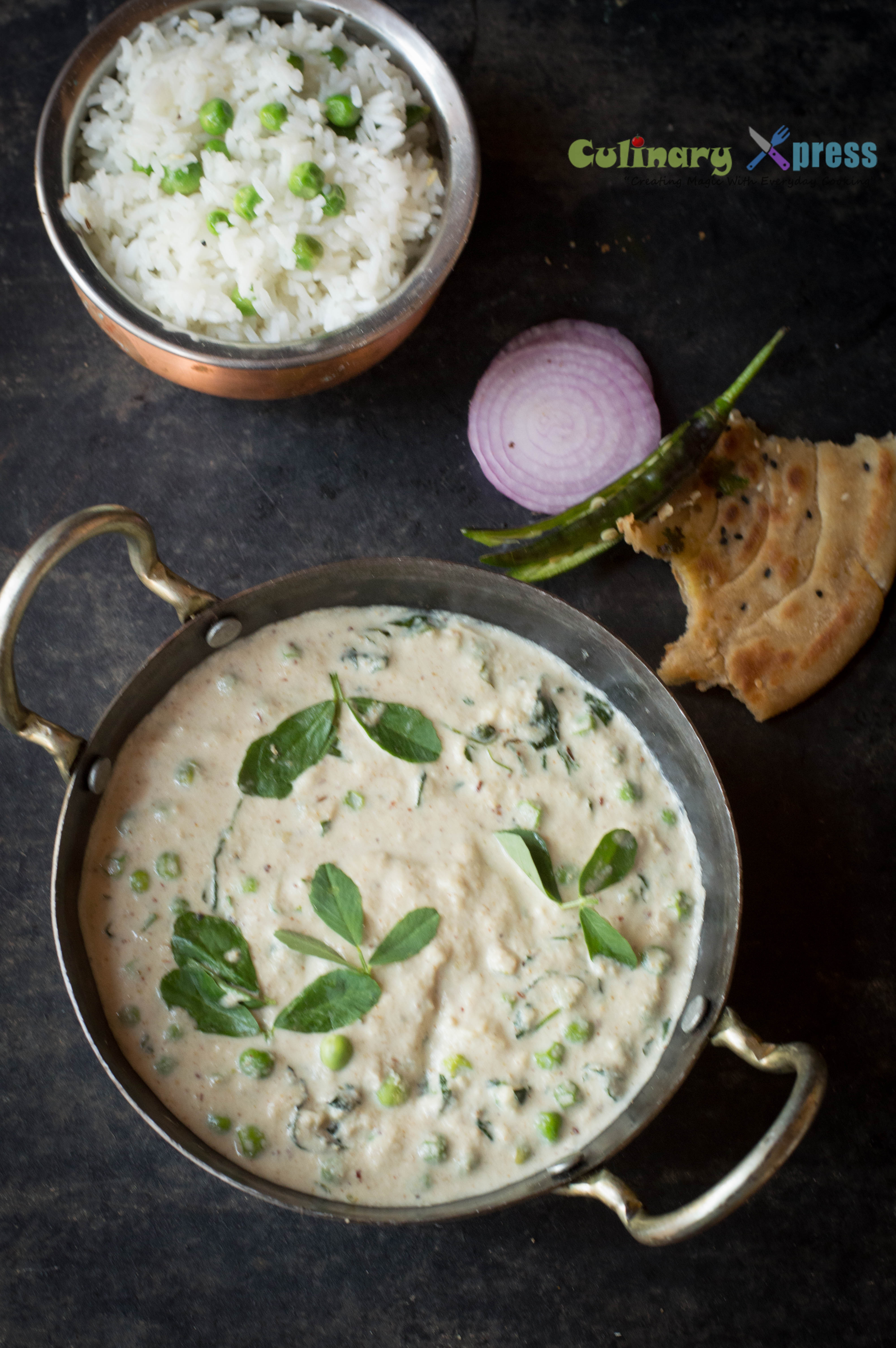 One of my favorite ways to eat Fenugreek leaves is in the form of Methi  Mutter malai where Fenugreek leaves  and green peas are cooked  in a creamy gravy. Since these leaves have a slightly bitter taste and  they pair beautifully with sweet green peas and fresh cream in methi matar malai. It is a delicious and flavorful combination of fresh methi leaves and fresh green peas simmered in very rich cashew gravy. I have kept my dish very simple and let the flavours of the fenugreek, peas, and base spices ingredients shine through.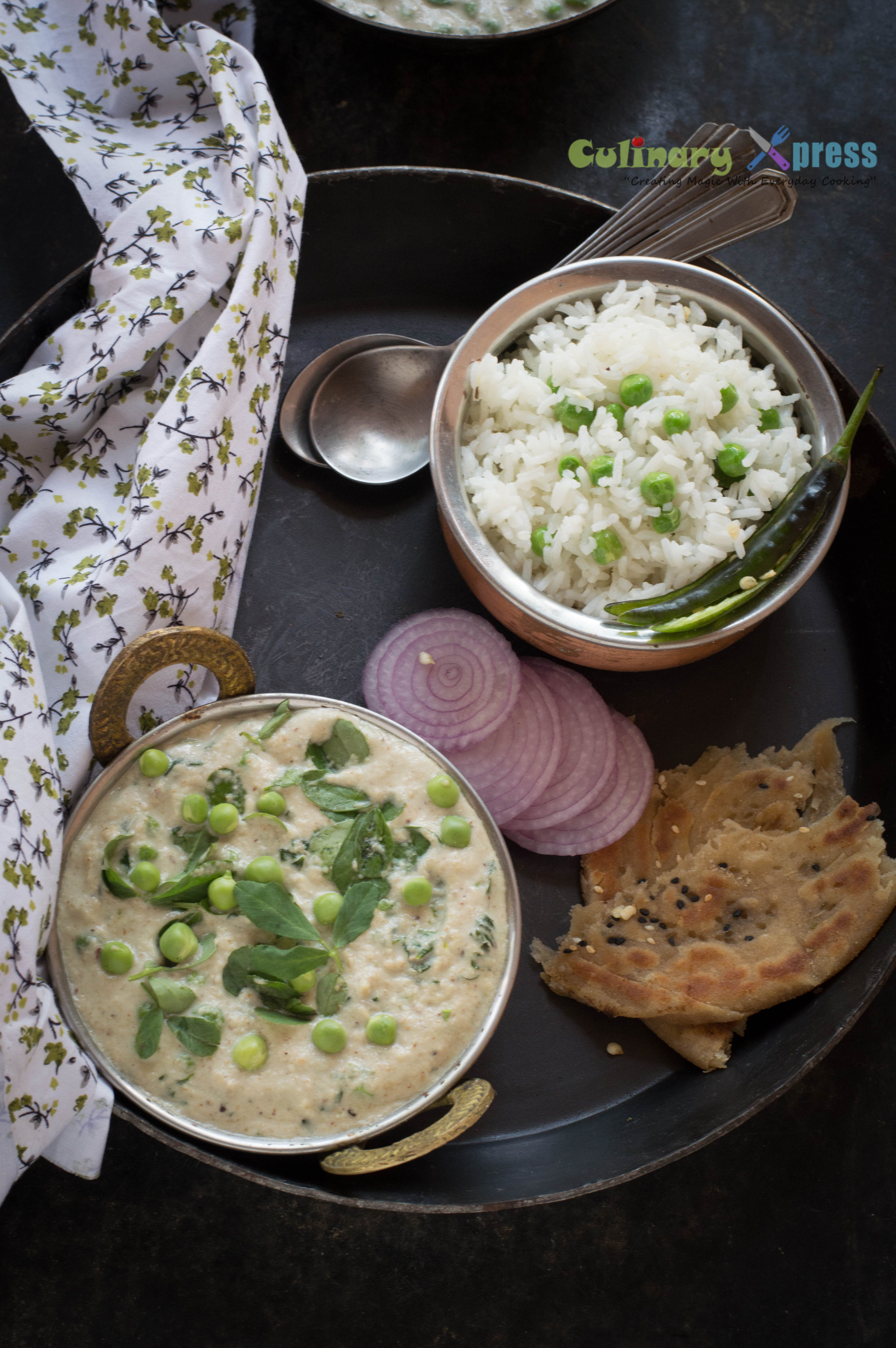 Besides being flavorful, these leaves have a lot of health benefits. They are known to reduce cholesterol and reduce the risk of cardiovascular diseases. It is also very good for people suffering from Diabetes .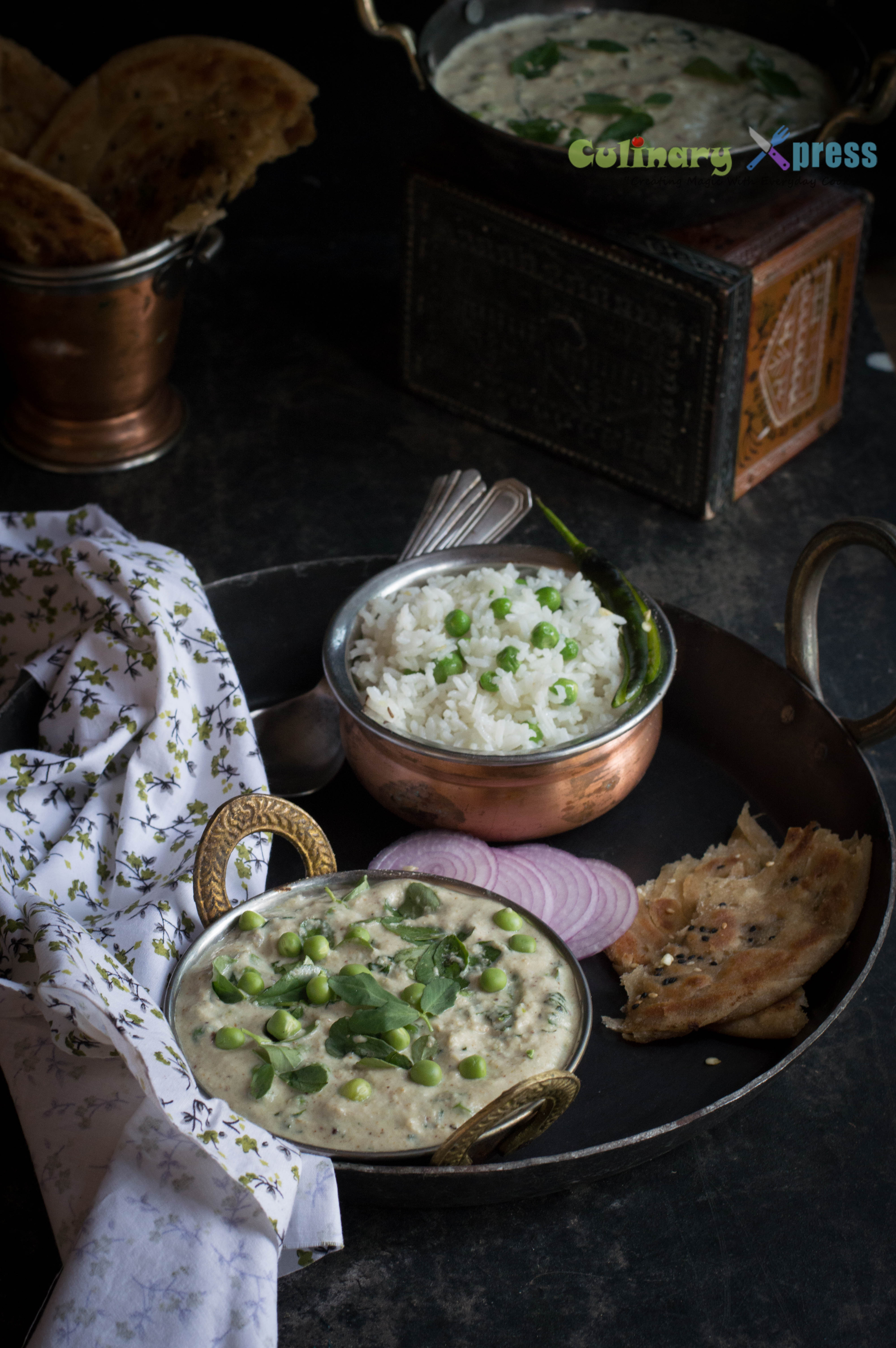 Green peas add a fresh sweet flavor to whatever dish they're added to.Green peas are high in protective antioxidants.  They are full of vitamin K, fiber, protein, and most interesting of all, contain omega 3 fats in the form of alpha-linolenic acid.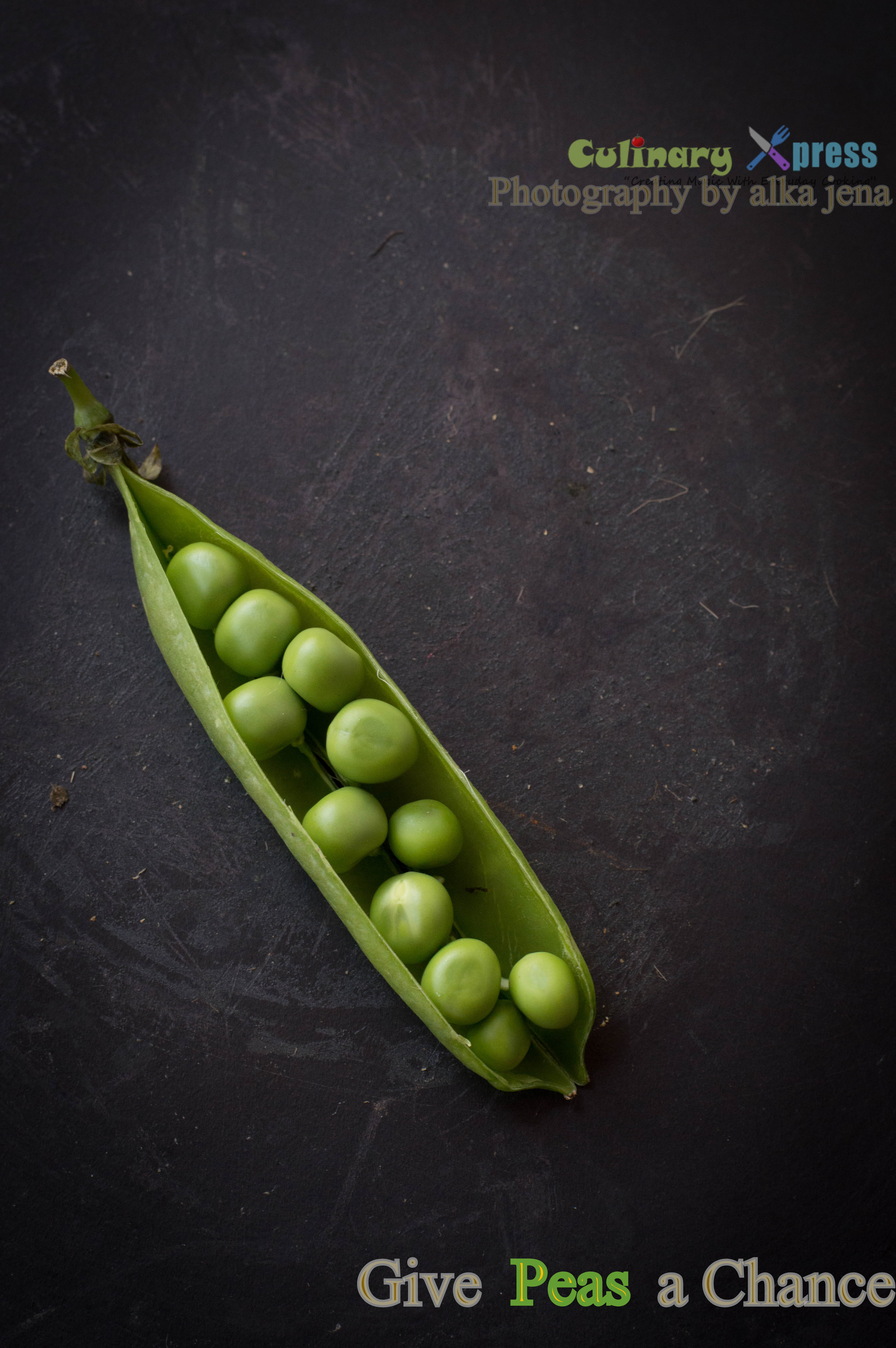 When you want to plan a quick Punjabi menu for lunch or dinner, then methi matar malai is best option for you. You can make the wet spices paste earlier and store in the refrigerator. This is a curry which can be made in less than 30 minutes. So, just 30 minutes of cooking, and your fresh methi matar malai curry is ready to serve.
This delicious recipe of Methi Matar malai is going to be part of our 74th Foodie Monday BlogHop theme #Peas.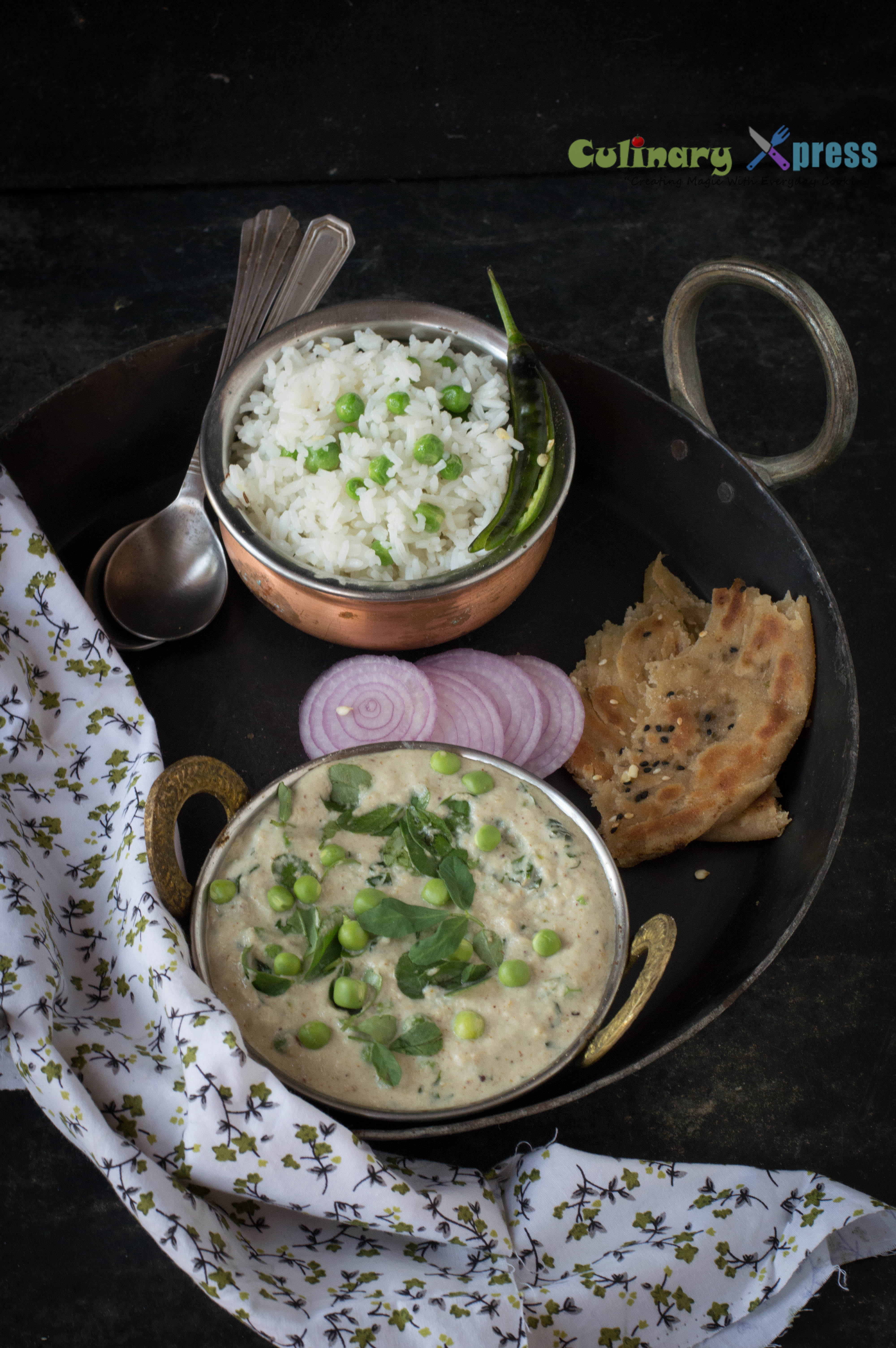 (Visited 307 times, 1 visits today)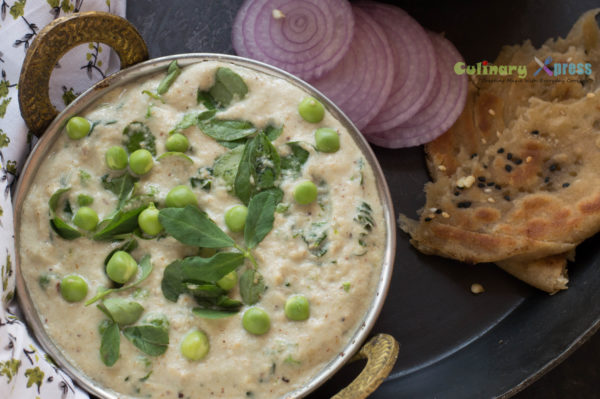 | | |
| --- | --- |
| | |
First of all, separate the leaves from the stems and chop the methi leaves roughly . Wash and keep aside.

Soak the poppy seed and cashewnuts for 30 minutes. Then grind it along with ginger, garlic, boiled onion, green chillies to a smooth paste.

Heat oil in a pan or kadhai. Add wet ground paste and cook for 5 to 6 minutes or until the spices start releasing the oil.

Add green peas, milk, cumin powder, coriander powder, garam masala and mix well. Cook for 3-4 minutes on high heat.

Add the chopped fenugreek leaves, salt, and  sugar. Cook for another minute . Adjust the consistency and cream. Mix well. Cook for 2 to 3 minutes.

Methi Malai Matar is ready to be served with pulao or paratha of your choice