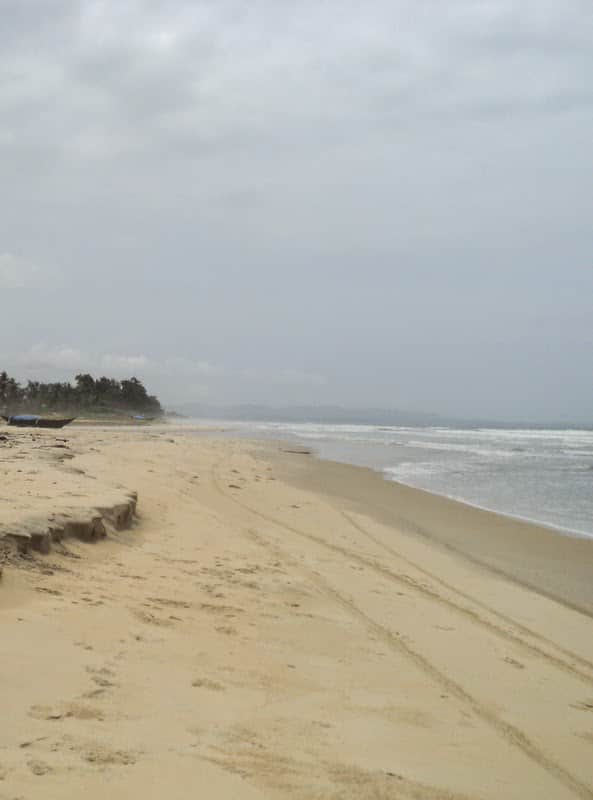 When u think of Goa,sea, sand and Goan food comes into mind.Goan Cuisine has a blend of Portuguese and Indian flavour to it. Goan cuisine, like the land itself, has many flavours and tastes with its vast treasure trove of culinary delicacies.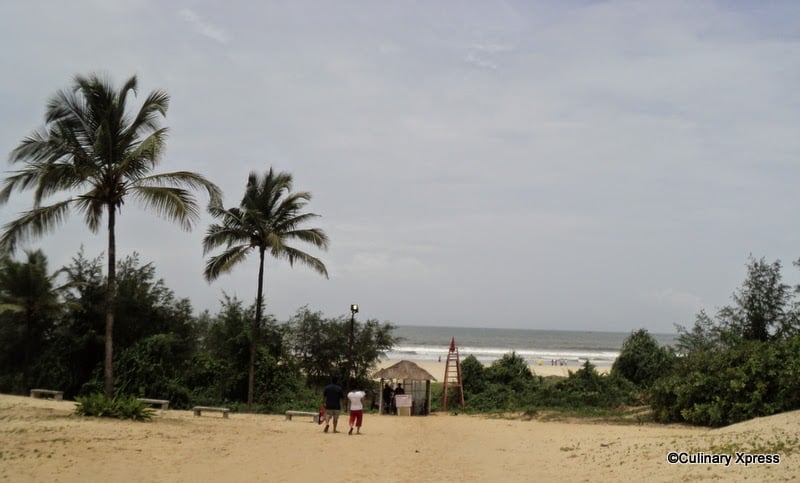 Because of its location, in the coastal region, Goa has fresh fish and seafood in abundance. Therefore, fish(mainly seafood) and rice are the staple food there. The cuisine of Goa is mainly influenced by its Hindu origins and four hundred years of Portuguese colonialism – these two are the main communities living together in Goa and both communities have their own food habits, too.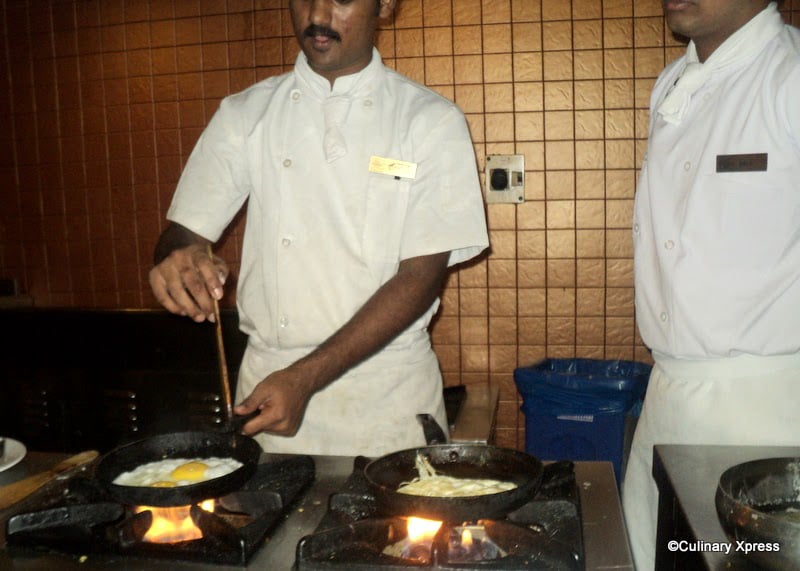 While on one of my vacation I had the chance to attend the Goan style of Cookingclasses conducted by the Resort Chefs.Goans take pleasure not only in what they eat, but also how they cook it. Although modern conveniences have almost completely taken over in urban areas, the traditional way of cooking in clay pots on firewood continues in most rural areas of Goa. This style of cooking adds an additional smoky flavour to the food, highly valued by Goans.
Seafood, coconut milk, rice, and local spices are main ingredients of Goan cuisine. Being located in a tropical climate, Goan cuisine have spices and flavors that are intense. Kokum, Goan chiliesis and tamarind are other distinct feature in most of the Goan dishes. Goans make their own version of vinegar from toddy. Rice, fish, and coconut are the basic components of the typical Goan food platter. Food made from these three items can be expected in nearly every Goan meal.Some of the significantspecialties of Goan Cuisine are: Xacuti, Ambot Tik, Bebinca,Sarpotel, Fish curry and Rice.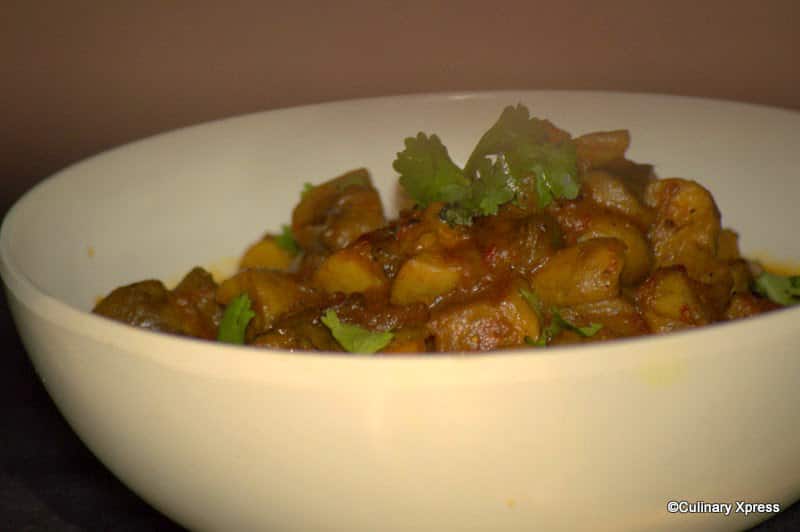 Xacuti (Pronounced as shaa-koo-tee) is a curry prepared with complex spicing, including white poppy seeds, sliced or grated coconut. The name Xacuti is derived from a Maharashtrian dish called "Sagoti" which means 'Sag' or chopped veggies cooked well in a gravy. Goans have made this dish their own and make it with chicken or prawns. Like Keralite food, most Goan food also features coconut as an ingredient. Since Goa was a portuguese colony for so many years, a lot of their food use vinegar for the sour taste. But, since this dish had a Maharashtrian origin, it uses tamarind instead.
Generally xacuti masala are used for making chicken xacuti, mutton Xacuti. Mushrooms are my favorite so I thought of clubbing Xacuti Masala with Mushrooms. Though the original recipe had called for addition of coconut and tamarind. I have made certain changes in the recipe by replacing coconut with cashew nuts and tomatoes with tamarind. Despite the changes, this dish tastes awesome.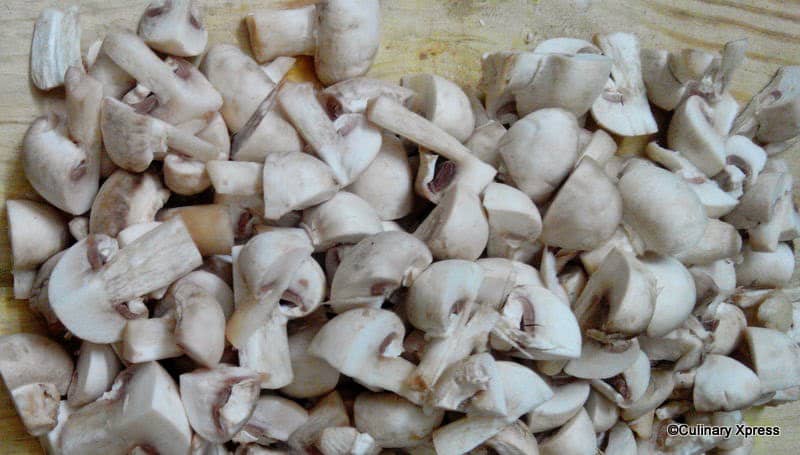 (Visited 200 times, 1 visits today)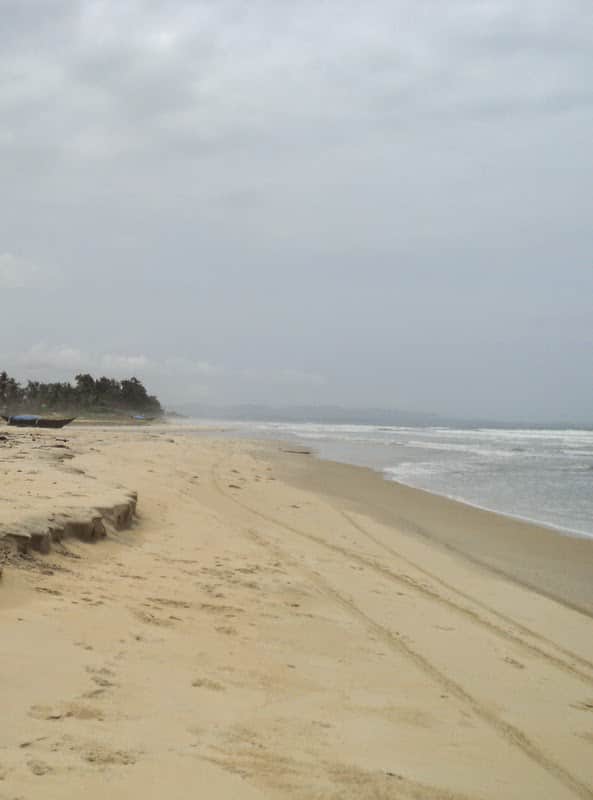 | | |
| --- | --- |
| | |
Dry roast the ingredients  till you get a nice aroma. Cool and grind to  a fine powder. Store in a jar.

Heat oil in  a pan . Saute the onions till it turns golden brown in color. Add ginger garlic paste  and chopped tomatoes . Saute them on medium heat till tomatoes become pulpy.

Add the chopped mushrooms, salt and give them a stir.  Once the mushrooms are cooked, add 2 tsp of  Xacuti Masala paste with  a little water.

Cook on medium flame for 5 minutes till the flavours of the Xacuti masala are soaked in the mushrooms.

Garnish with fresh coriander leaves and serve with plain rice  or Roti .