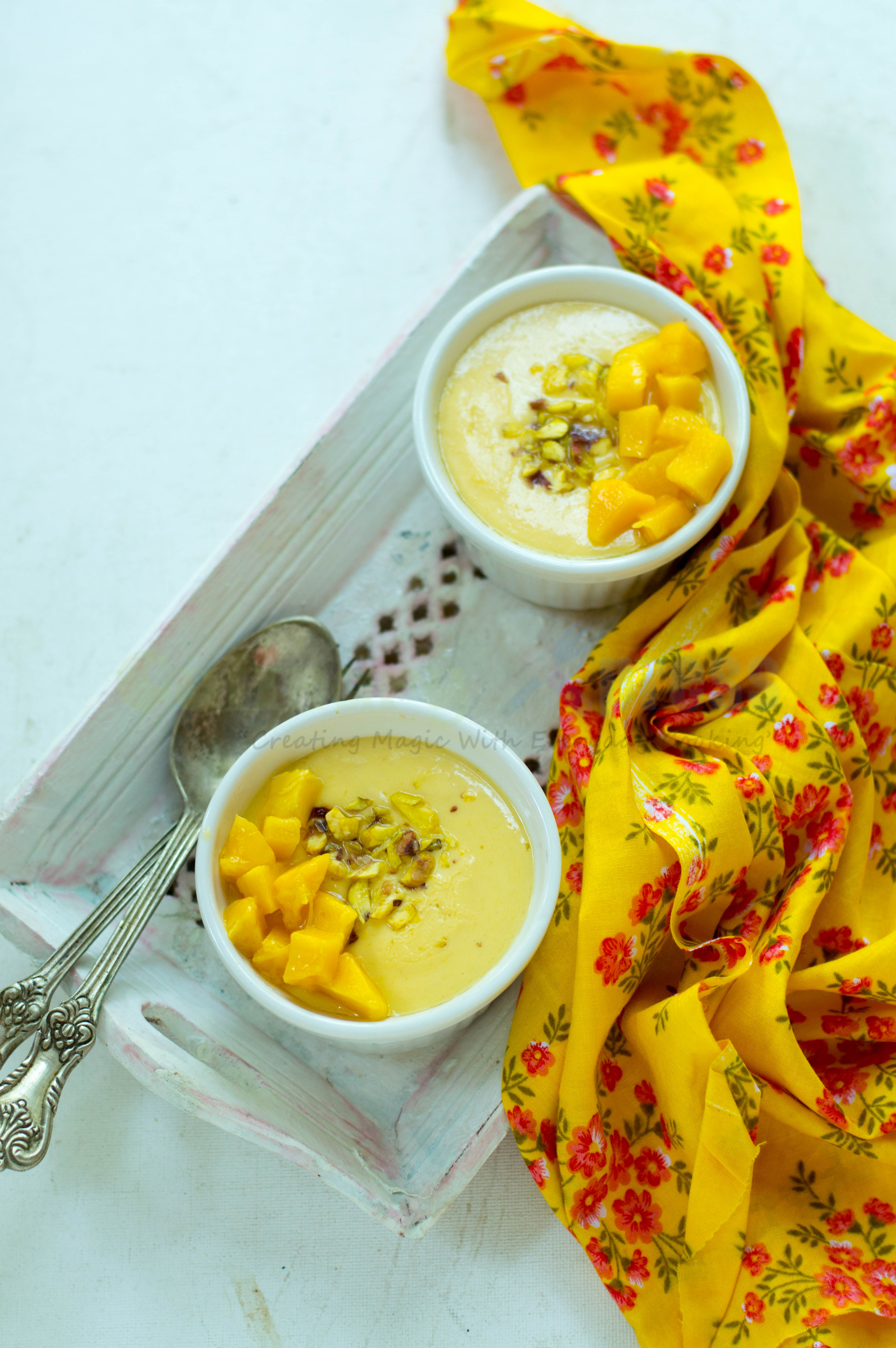 Yogurt,  Mangoes  and Summer are synonymous with each other for me.I love everything about Mangoes.  I have grown up having this fruit since childhood as my Parent's house has a number of mango trees. My mother used to make a lot of things with this fruit from dessert to cakes and a lot of savory dishes from the raw mangoes. So looking at mango literally takes me back to my childhood.Till today I used to get mangoes from my Parent's place. These mangoes are plucked from the trees and delivered to all of our homes.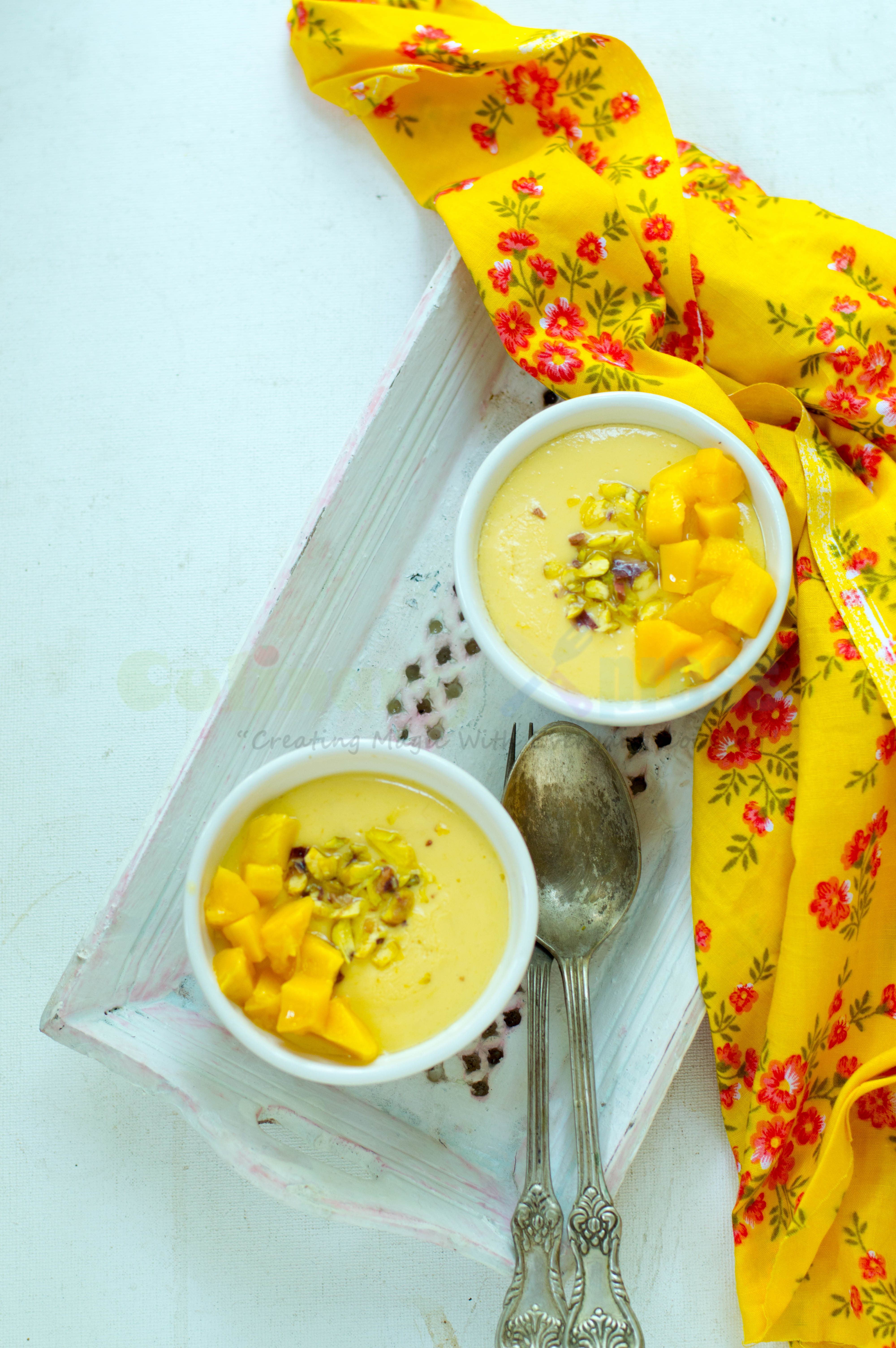 I have made Misti Doi before which is a famous Bangali dessert in which a part of sugar is caramelized to give it's a caramel flavour and is rightfully enjoyed in earthenware which is used to make this dessert because the gradual evaporation of water through it's porous walls not only further thickens the yogurt, but also produces the right temperature . This is the traditional way to make the Misti Doi or sweet yogurt.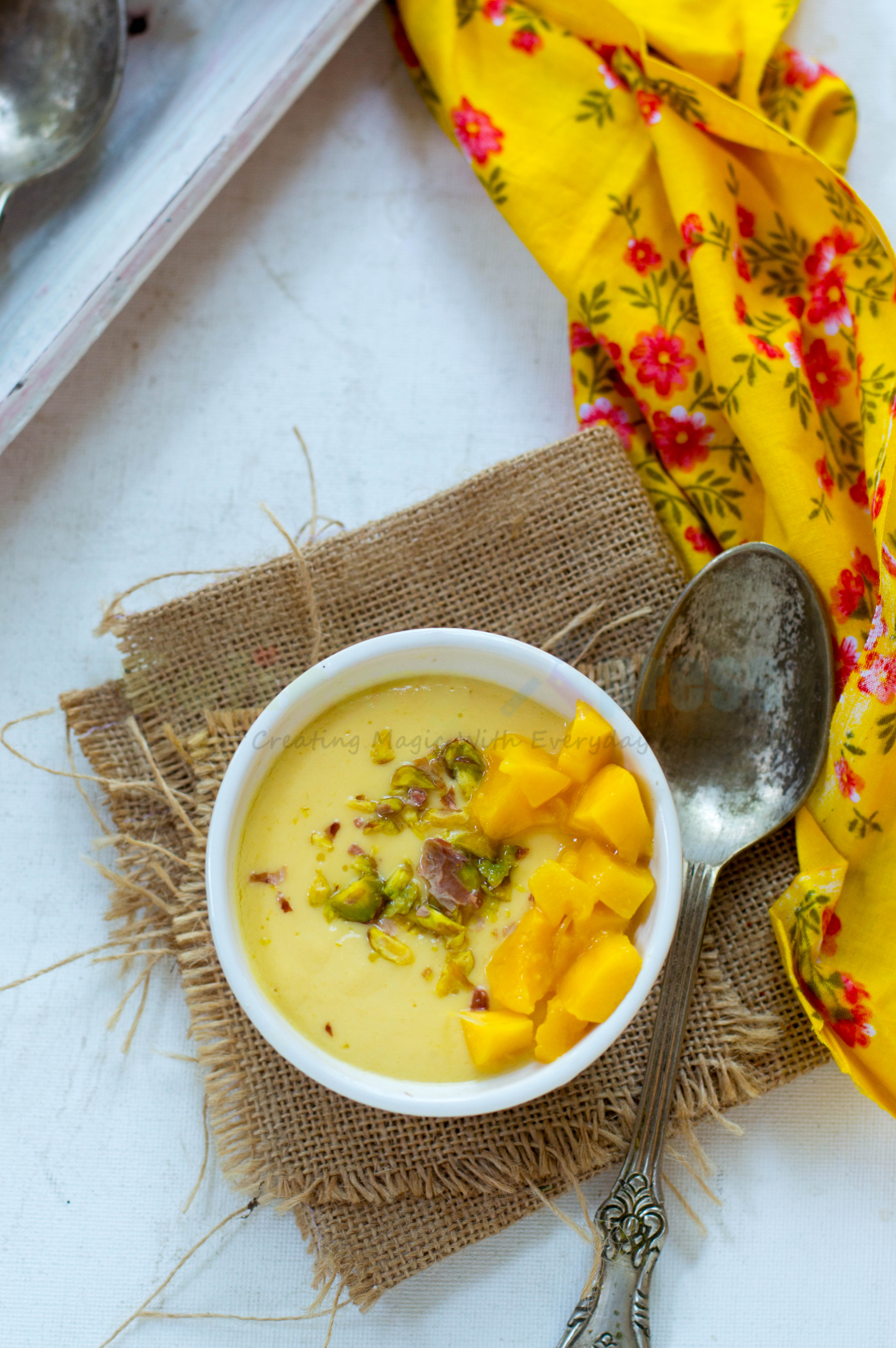 I was about to make a baked version of this sweet when I realized the presence of mango pulp in my refrigerator and comes this delicious creamy and  smooth dessert called Baked Misti Mango Doi or Baked Mango Yogurt. Since this is served chilled , makes it a perfect summer dessert.
Enjoy the Summer with this refreshing dessert made with the king of fruits…..MANGO
(Visited 570 times, 1 visits today)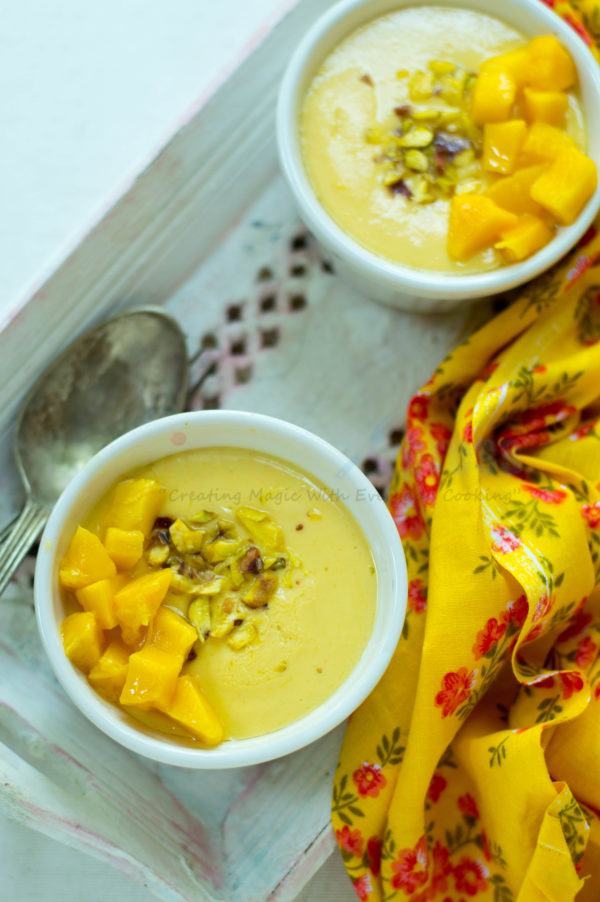 | | |
| --- | --- |
| | |
Hung the yogurt in a muslin cloth for 3 to 4 hours.Add mango pulp in a mixer/grinder. Grind until smooth. Keep aside.

Mix in all the ingredients very well in a bowl. I used a hand whisk for mixing. Divide the yogurt mixture equally into ramekins or ovenproof bowls. Sprinkle the chopped pistachios on top.Cover the molds with silver foils.

Pre heat the Microwave Convention oven at 160c. Arrange a baking tray. Pour some hot water into this. The water should reach half way up to the ramekins/bowls, not more than that. Place the  carefully into the oven.

Bake for 20-25 minutes or until the top looks set. Turn off the oven and let the door be open for sometime and allow the Doi to cool down.

The yogurt mixture will be foaming a bit during the time of baking, this is absolutely normal, don't worry about it.

Remove from the oven. Now carefully take out the bowls/ramekins from the water bath. Remember the water is very hot. Cool at room temperature. Refrigerate for 2-3 hours. Serve cold or at room temperature, as you like.