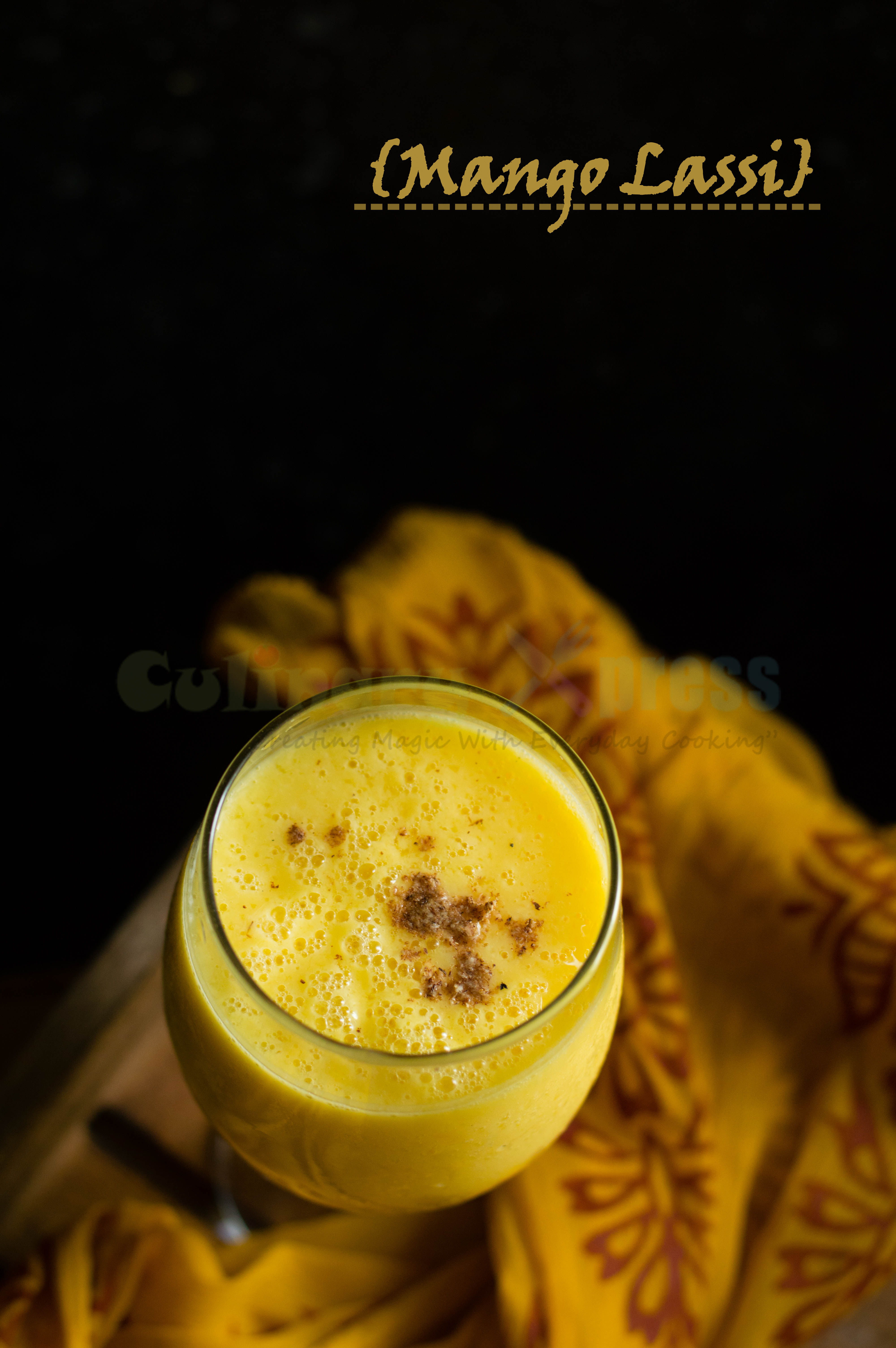 Mango Lassi  is a classic example of simple low fat low calorie breakfast or mid snacking full of fibres, calcium, energy and of-course guilt-free too. Begin your day with this recipe  with mango as an ingredient and keep yourself chilled ,healthy and energetic throughout the day.
With the onset on Summer,one can see the Mela of mangoes here in the market,street side and Super Bazars. With the arrival of the mango season, it's time to indulge oneself in trying out different varieties one can prepare with this wonder fruit. Mango is known as the king of fruits and the mango season  lasts from mid march to may end.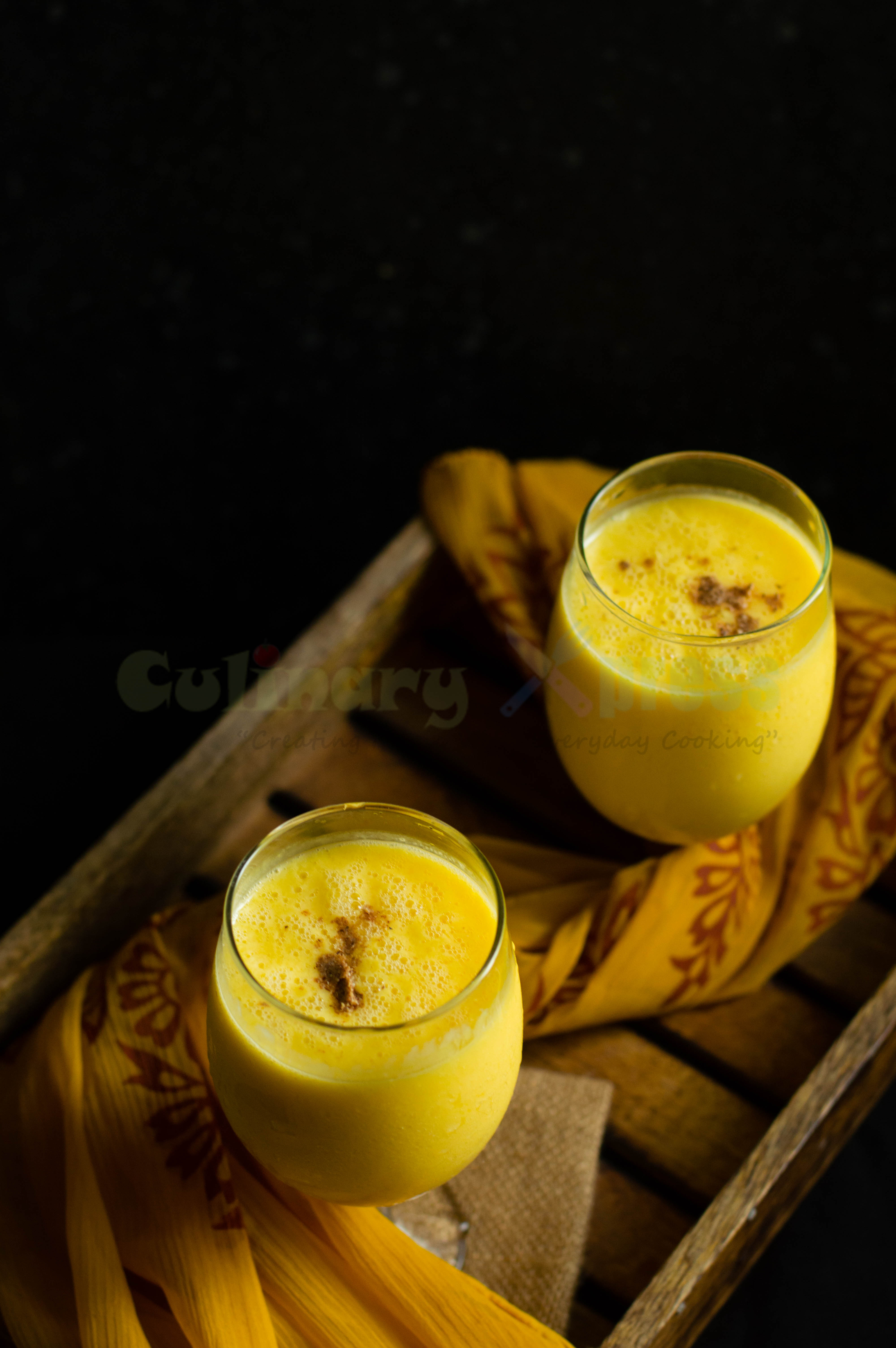 Out of the many varieties of mangoes available in India,  Alphonso   are  the best mangoes as they are the most juicy, delicious and also the most expensive.Mostly they are exported and  are grown in Maharashta, Gujarat and Konkan belt. So try to look for and try alphonso mangoes whenever you make a sweet mango recipe.
This Sweet and rich Mango Lassi, with mango puree, yogurt, sugar and a dash of nutmeg is a favorite drink with many Indians and is quite easy to make at home. Lassis can be made with all kinds of flavors including fruits. A Mango Lassi is basically a yogurt based mango smoothie. While making this simple recipe, you can use either mango pulp or cubed fresh mangoes. A little grated nutmeg sprinkled on top is perfect is all what you need to enloy this.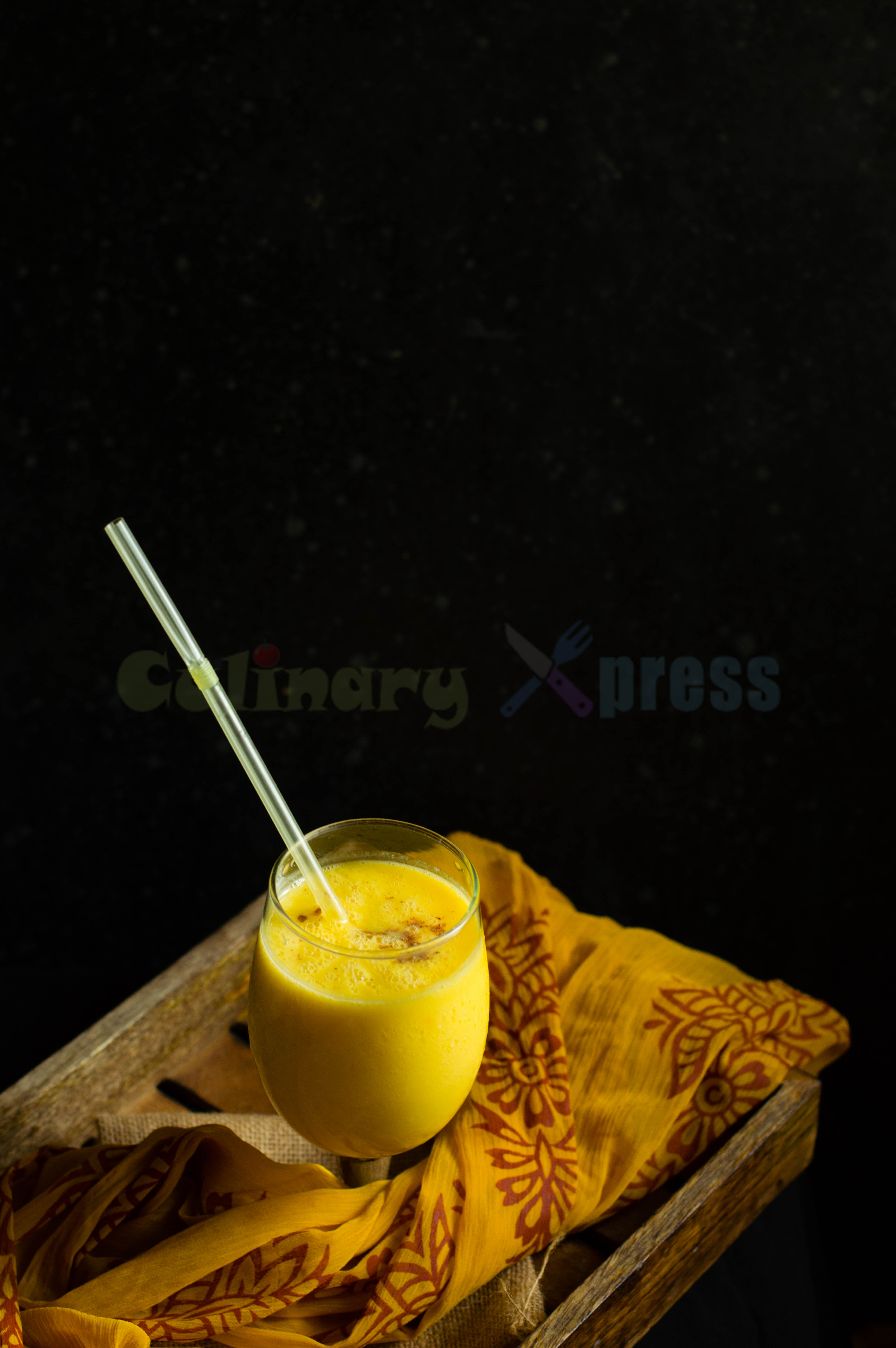 In the Hindu mythology mango is known as "food of the Gods". Mango is popular throughout the world.The fragrant sweetness, rich flavour and succulent texture of this magical fruit is highly seductive. There are lot of dishes that can be made from mangoes like milk shakes, juices, jam, jellies, pickles and mango papad. Even raw mangoes can be used in chunteys and curries.
For a variety, one can try this dish with saffron, nuts and mint leaves also.

(Visited 232 times, 1 visits today)
Take 2 cups of mango cubes and keep in the fridge for 1 hour along with the yogurt.

In a blender, blend mango cubes, yogurt and sugar. Add ice cubes in serving glasses and pour the prepared lassi, garnish with nutmeg powder and Serve chilled.
For a variety, one can try this dish with saffron, nuts and mint leaves also.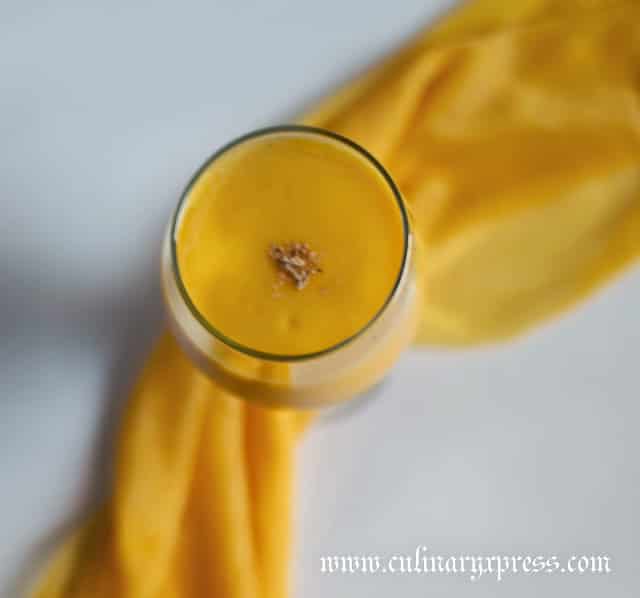 The sweet taste of mangoes underlined with a subtle tang has created many fans across the globe. But, we tend to overlook how amazingly healthy mangoes also are:
Lowers cholesterol: 
Mangoes contain fiber, pectin and Vitamin C which help in lowering the bad cholesterol. It also contains potassium which helps in controlling blood pressure and maintaining the heart rate.
Remedy for skin problems: 
Mangoes are a great source of beta-carotene which helps in promoting healthy and glowing skin.  Beta-carotene gets converted into Vitamin A in our body which protects the cells from damage.  Vitamin A also helps in improving the eyesight. Mango pulp is rich with vitamin c, which can be applied to the face to make it soft and supple.
Aides in digestion: 
Mangoes are rich in fiber which makes digestion easy. They also contain certain enzymes that help in breaking down the proteins, ease -up the assimilation of food and elimination of waste from the body. Amchoor or dry mango powder also acts as a digestive aid.
Protects against heat strokes:
Mangoes can protect you against heat strokes. Drinks like aam panna or mango lassi hydrate your body and eradicate the feeling of dryness. According to Ayurveda, mangoes energize the entire system and regulate blood flow.