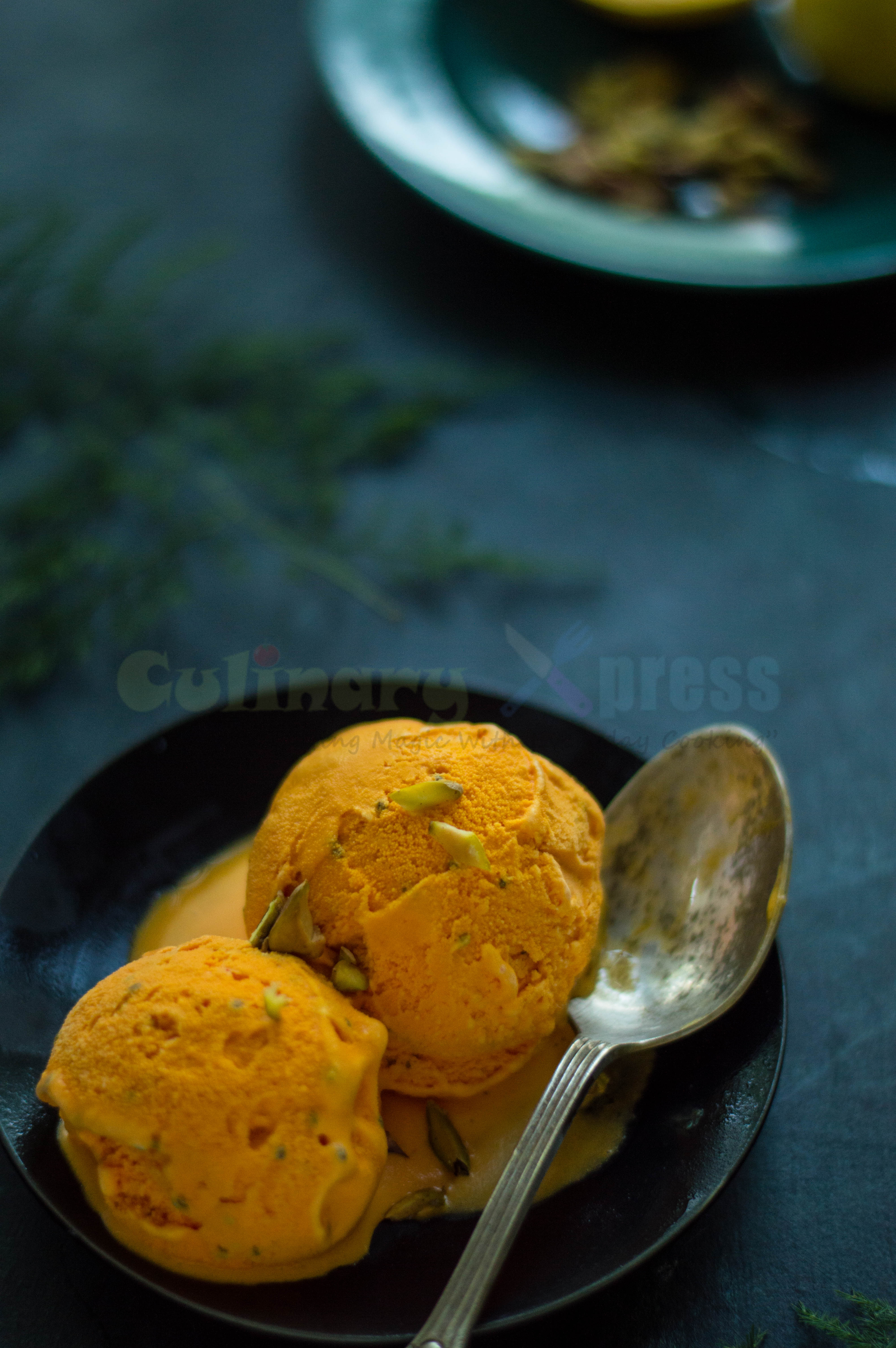 Mango Ice cream with Chia seed is a combination of mango pulp, saffron stands ,pistachios and chiaseeds in the ice cream.  This can be made without an ice cream maker easily with very few ingredients.Summer and Mangoes goes hand in hand and when you have access to fresh mangoes, homemade mango ice cream is a must .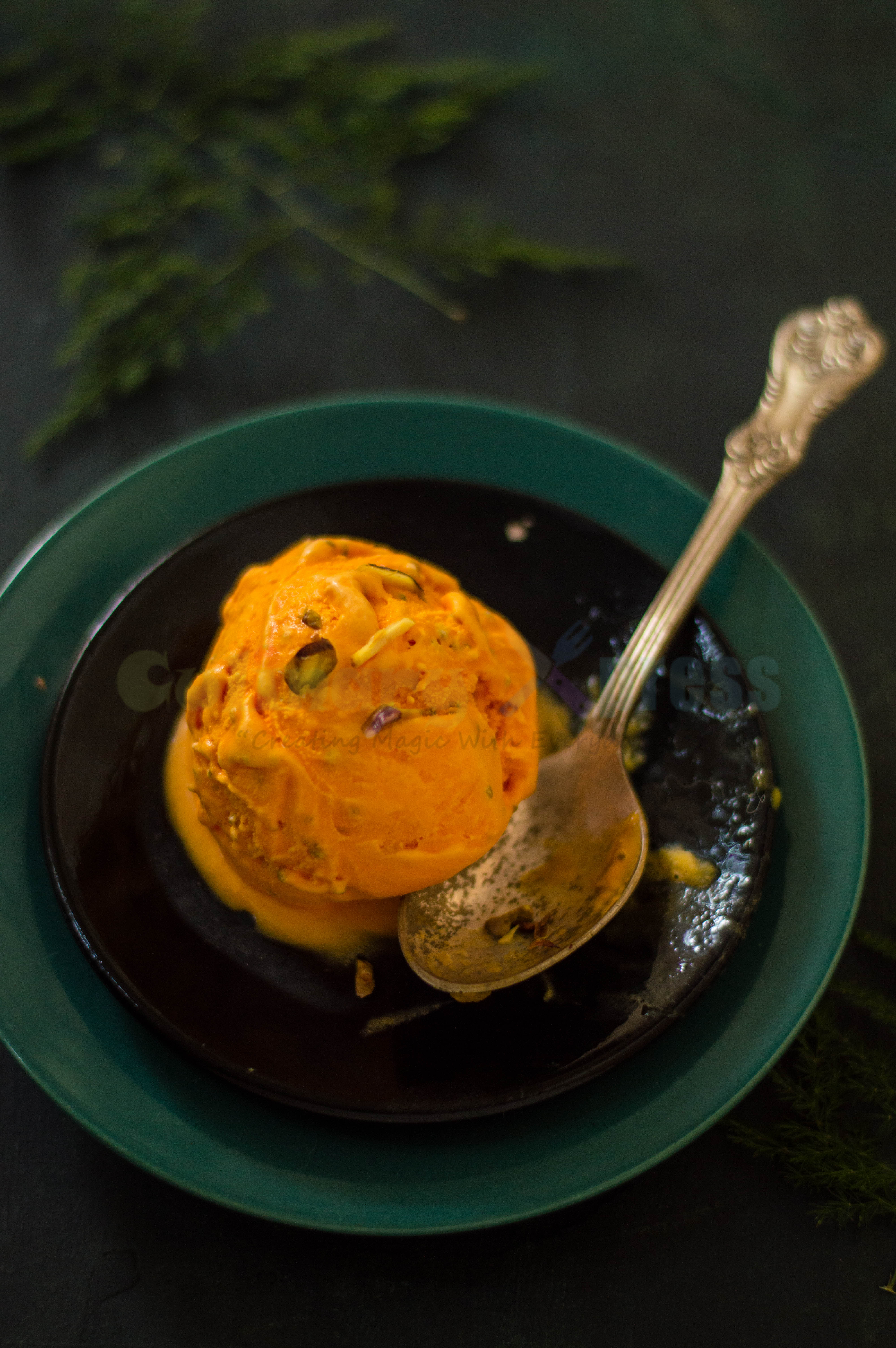 Mango is one fruit which was a part of my life since childhood.  I had access to these beauties while growing up, as our backyard was full of mango trees. We grew up having mangoes for breakfast, lunch and dinner literally. Starting from Aam Panaa when the mangoes were raw, to  smoothies, lassi with mangoes when the mangoes are ripe, mother would make many things with them. So when I lay my hands on this king of fruits, I decided to make homemade ice cream out of them.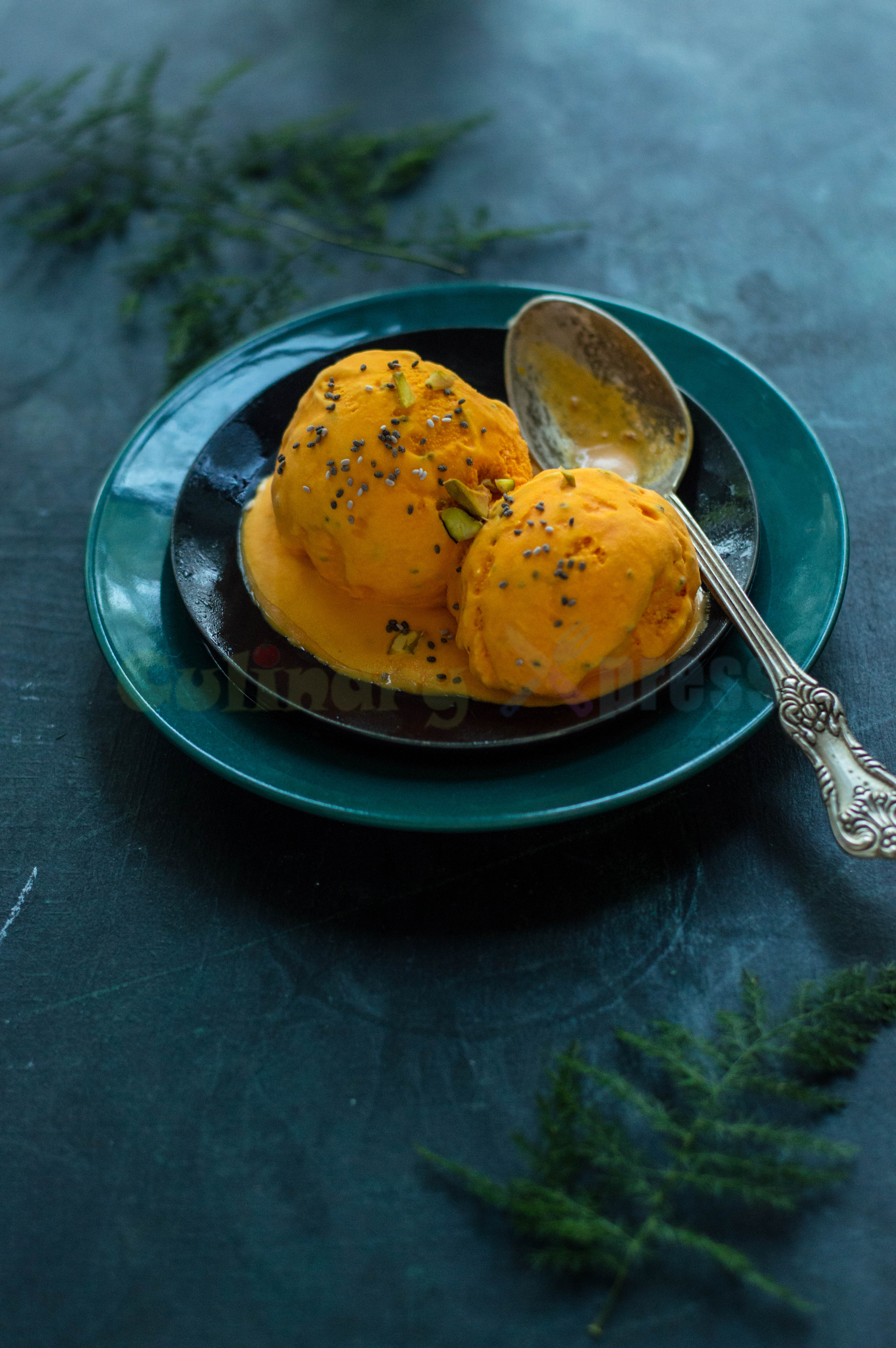 It requires just ten minutes of prep time and then wait for this deliciously simple icecream to freeze. The only thing you have to keep in mind while making this icecream is to ensure that all ingredients are very cold. You have to keep the heavy cream , condensed milk in the refrigerator before you make the ice cream. Also put the bowl along with the whisk for 30 minutes  to 1 hour before making the ice cream.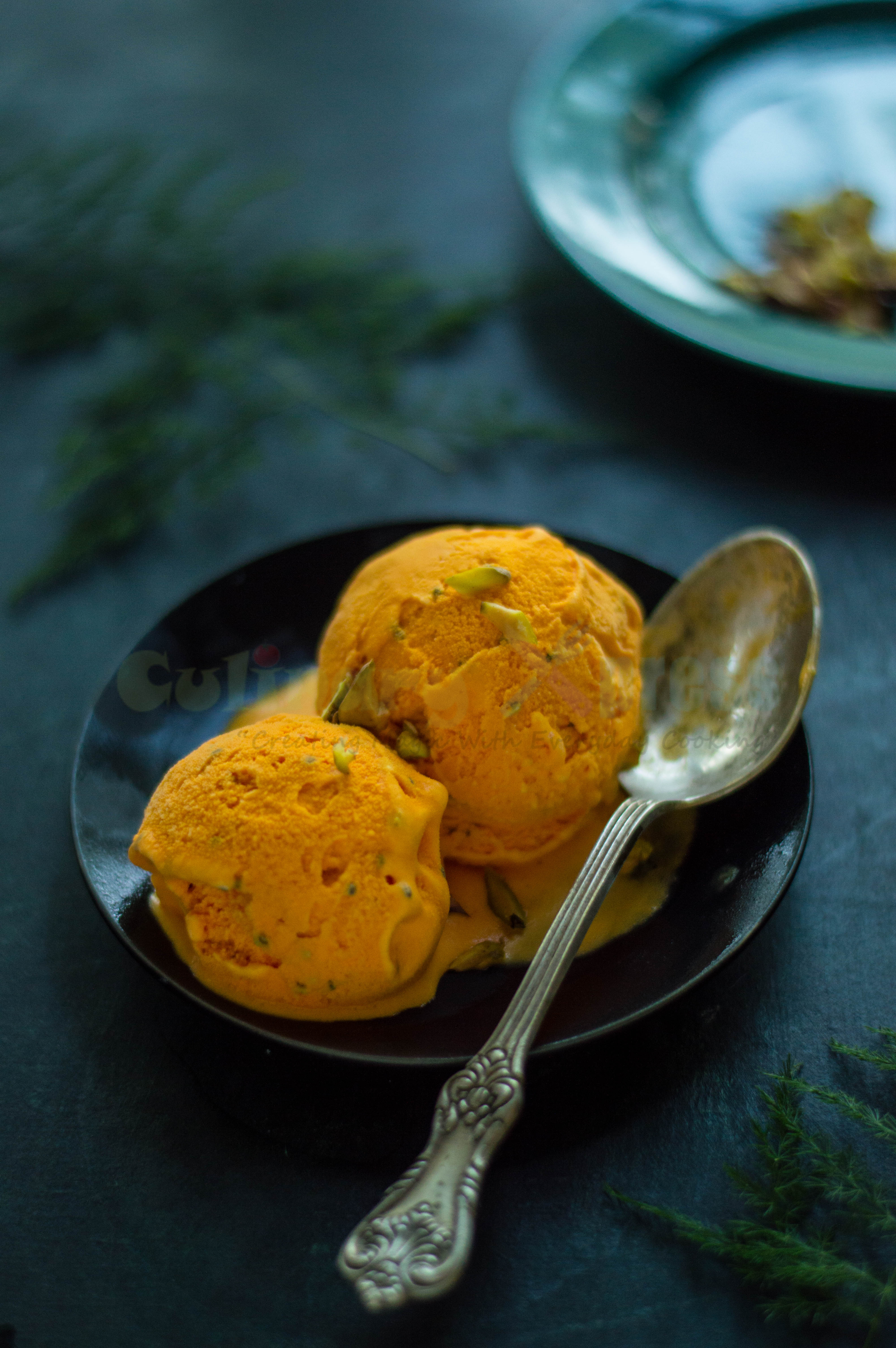 (Visited 200 times, 1 visits today)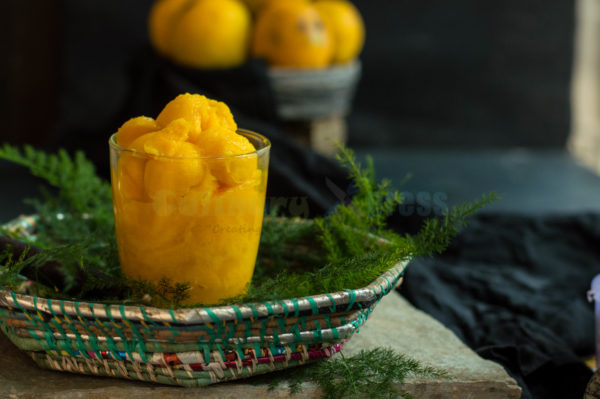 Passive Time

6 to 8

hours
Passive Time

6 to 8

hours
Pour the heavy cream and the saffron strands into a mixing bowl.Using a hand mixer whip the cream on high speed until it holds stiff peaks. Donot overbeat.

Gently mix the whipped cream into the condensed milk. Add the mango pulp and mix well. Transfer the ice cream mixture into a freezer container. Smooth the top, then cover it with plastic wrap tightly to prevent from ice crystals forming on the top.

Freeze for unto 6 hours so that ice cream is firm to be scooped.Remove once set and beat with a whisk or electric beater until smooth. Doing so will help keep the texture of the ice cream soft and creamy while it sets.

Add the pistachios and the chia seeds and return to tray and freeze till well set. You can beat the ice cream 3 to 4 times within an interval of one hour to get a soft and creamy texture.
This recipe is going to be part of our 87th Foodie Monday BlogHop theme of #Frozen coolers.