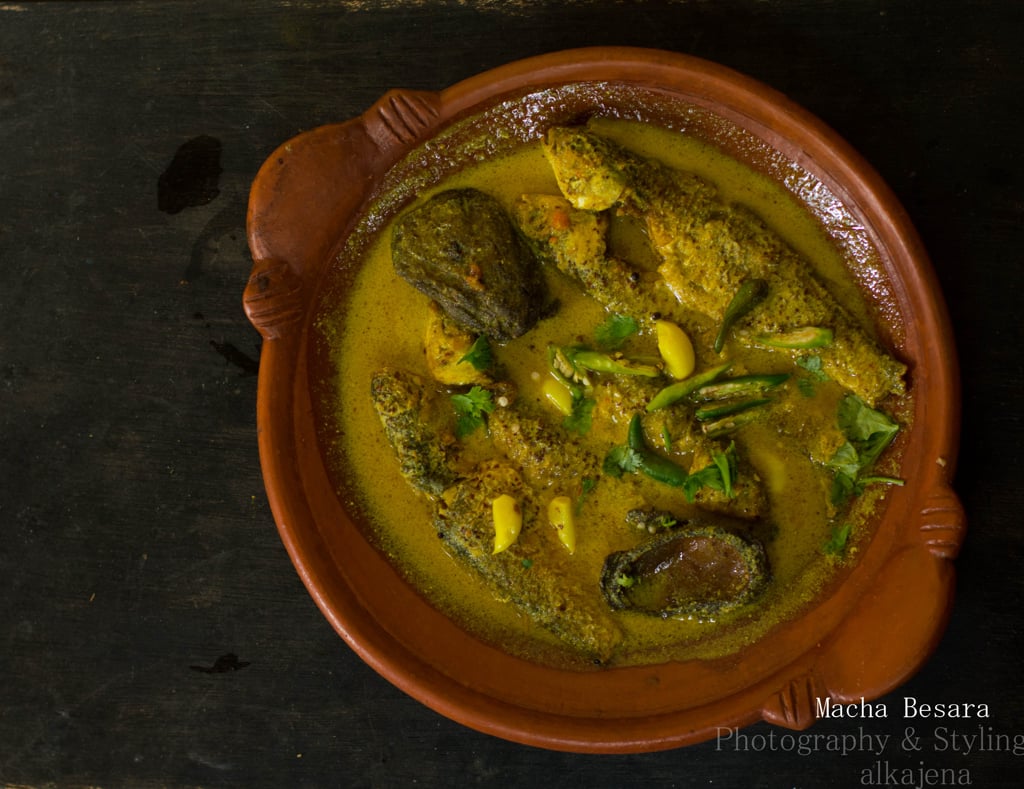 Fish has always plays a predominant role in odiya cuisine as this beautiful coastal state has the Bay of Bengal on one side and many rivers and it's tributaries cross their path across the State. The presence of these water bodies makes way for huge varieties of fishes available to the local people. It is no surprise why fish is a staple diet for many odias like me. The local markets here is flooded with many varieties of fish like Rohi( Rohu or Ruhi), Bhakura(Catla), Ilisi(Hilsa or Ilish), Mirikali, Pohala, Chandi, Magura in the morning and it is a common sight to see the menfolks of the house bargaining with the sellers for the best possible price. These fishes are known as Nai Macha. Nai in Odia means river and Macha is fish. Since they comes from the river, they are sweet in taste than their counterparts who comes from the sea or ponds. Fishes which are caught from the ponds will have a muddy or earthy taste while fishes from the sea will have a saline taste.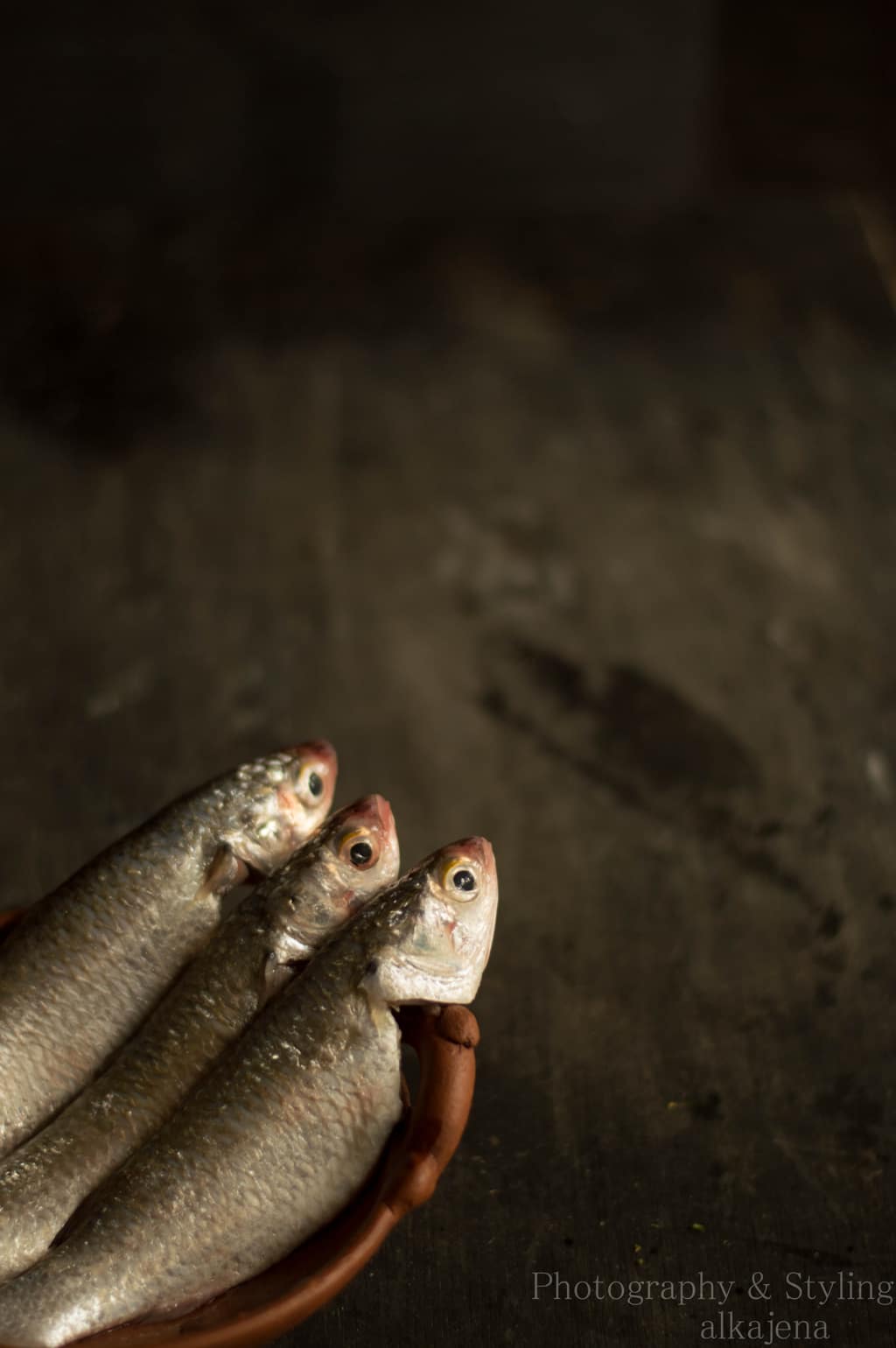 If you allow me to share about our love for fish, we love everything and every possible way to cook the fish, be it deep fried, steamed, shallow fried, minced, filleted, whole fish, fish heads, fish in mustard paste, in yohurt based gravy, thin gravies called maricha pani, thick gravies called jhola, fish cooked with all seasonal souring fruits from mangoes, star fruits, tomatoes, dry mangoes, fish cooked with vegetables like drumsticks, Malabar spinach to name a few. You can try these DAHI MACHA, Macha Tarkari, Bhapa Mach, PATRANI MACHCHI, MISA MACH POORA, Masor Tenga from my Blog which I have shared earlier.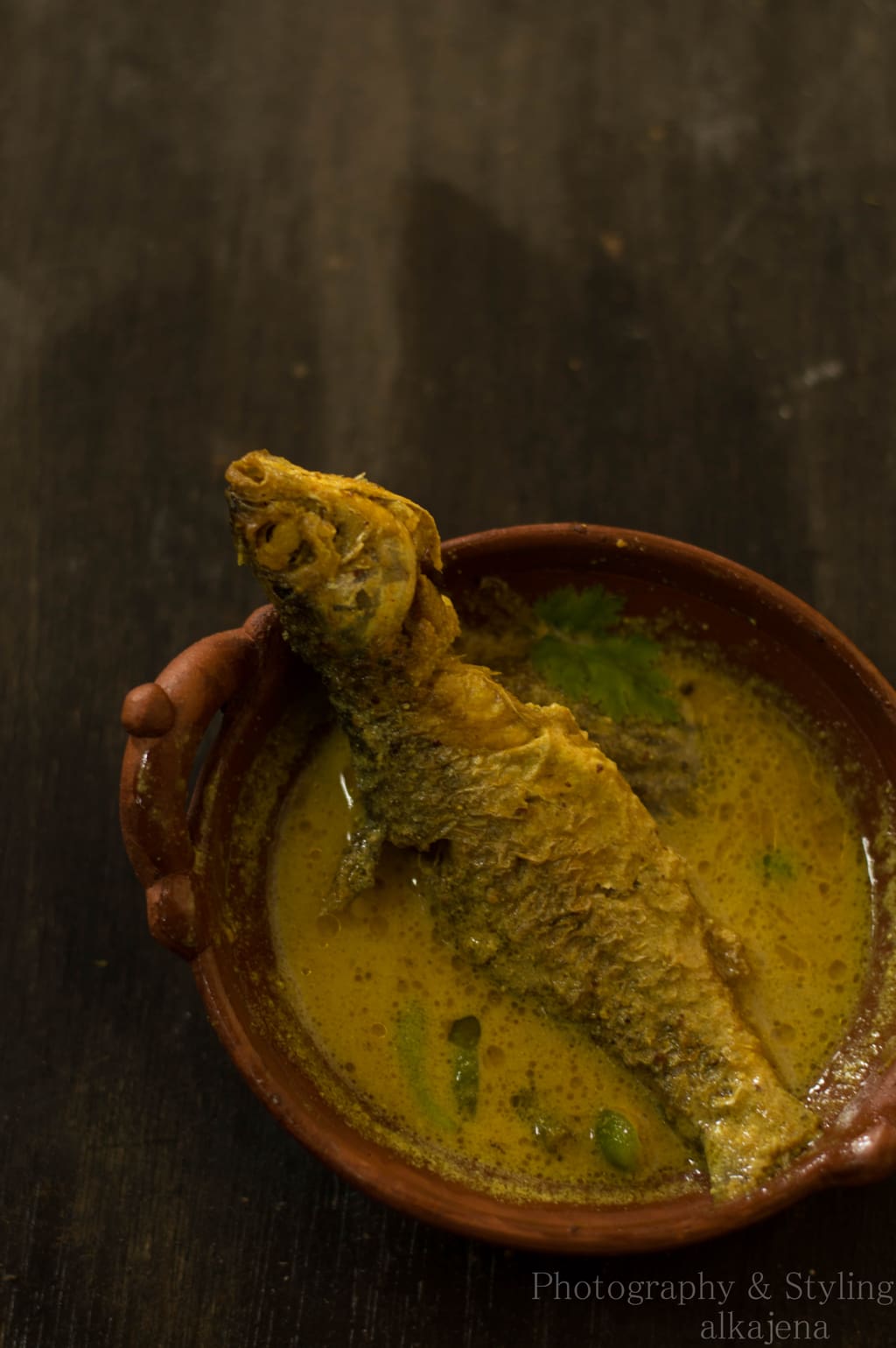 Rohi , Bhakura and Ilisi are some of the fishes which are quite regular in my home, but there are some local fishes which are small in sizes but taste great like the Pohala Macha. This fish is usually cooked in whole because of it's small sizes and tastes divine when cooked with a well known spicing of Odisha called Besara. Besara is a type of cooking method where mustard paste plays a predominant role. You can use this besara in preparing both veg and non veg dishes. Besara tastes great as it has mild flavor from the mustard paste, the tanginess from the use of dry mangoes and the heat from the green chillies in it.

(Visited 1,802 times, 4 visits today)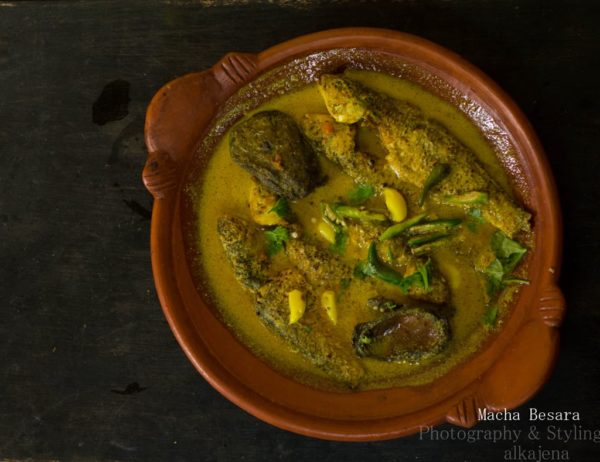 | | |
| --- | --- |
| | |
Clean the fish and apply salt and turmeric and keep aside for 10 minutes.

In the meanwhile soak the mustard seeds with garlic and green chillies fo minimum 30 minutes and then grind to a very fine paste either with wet grinder . I prefer mine with Shila Bata, which is a flattened stone where masalas are grind with the help of a smaller stone.

Soak the dry mangoes in warm water so that it becomes tender.

Now heat the mustard oil to its smoking point so that the pungent smell will go away. Now fry the fish one by one till crisp on both the sides. This entire process will take max 10 minutes. keep aside the fried fishes.

Now in the same pan, add panch phutan, slit green chillies and some whole garlic cloves.

Now add the mustard paste and lower the heat. Add turmeric powder and saute for less than a minute. Add the water, dry mangoes and salt and let it come to boiling point. After that let it simmer for minimum 10 minutes on low heat.

Add the fried fishes and cooked for just 4 to 5 minutes. Turn off the heat and garnish with chopped coriander leaves . Before serving add a tsp of raw mustard oil on top.

Serve hot with steamed rice and enjoy your meal.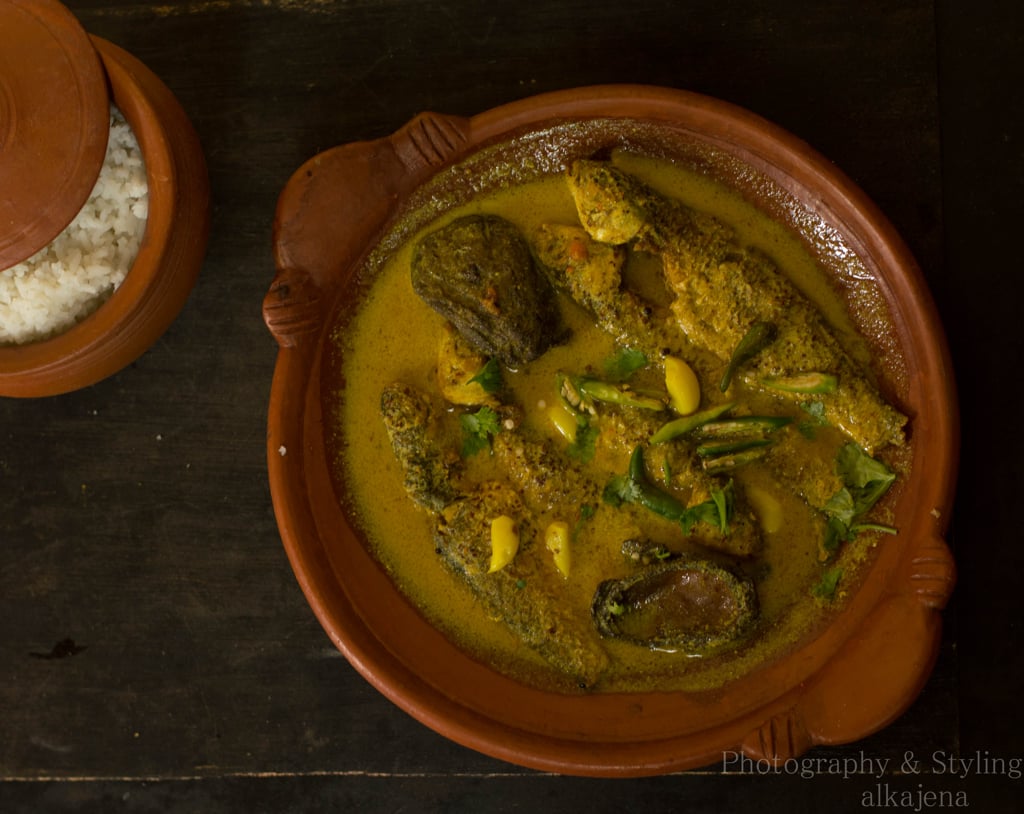 This is going to be part of our #51st Foodie Monday BlogHop theme of #curries.