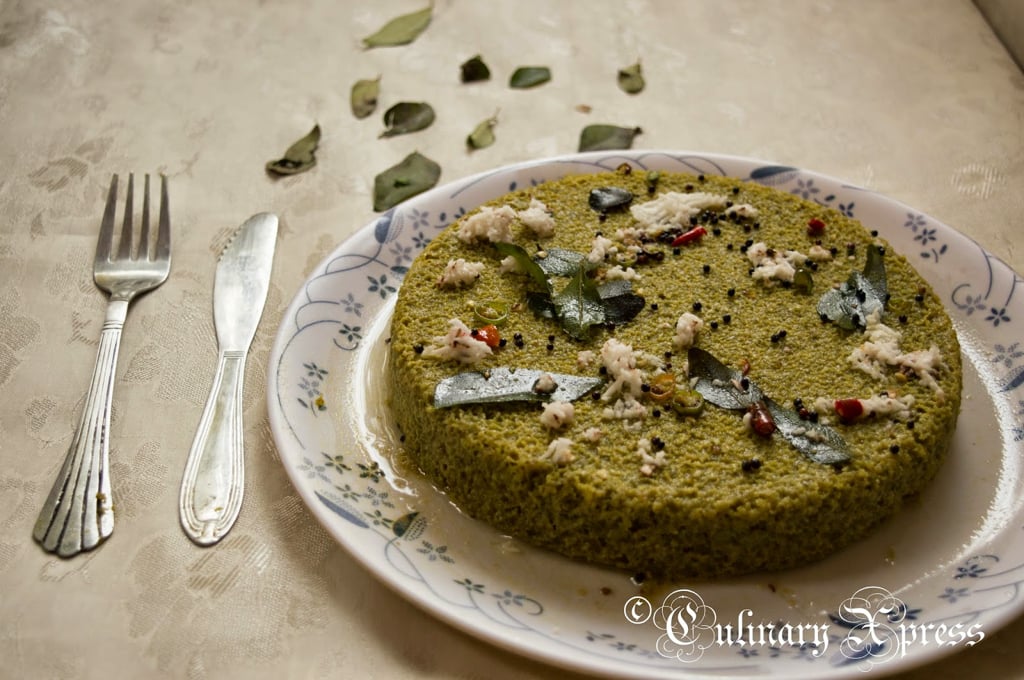 Appropriate to it's name, HARA BHARA DHOKLAreminds us of the soft and spongy instant Dhokla which can be prepared in less than 20 minutes. The secret of it's sponginess and no advance preparation is the use of fruit salt in it. This snack is always high in demand in my life because of it's instant preparation and my struggle with managing both office and home. No matter how hectic my schedule seems, I never miss an opportunity to try out something new for snacks with the easily available ingredients in my kitchen. 
I have stumble upon this recipewhen I saw some leftover green chutneys I have made the previous day as an accomplishment for Tandoori Chicken. I have simply add this to the regular Dhokla preparation and comes of with this tangy, yummy HARA BHARA DHOKLA. You cantry out  my instant  Gujrati Dhokla preparation .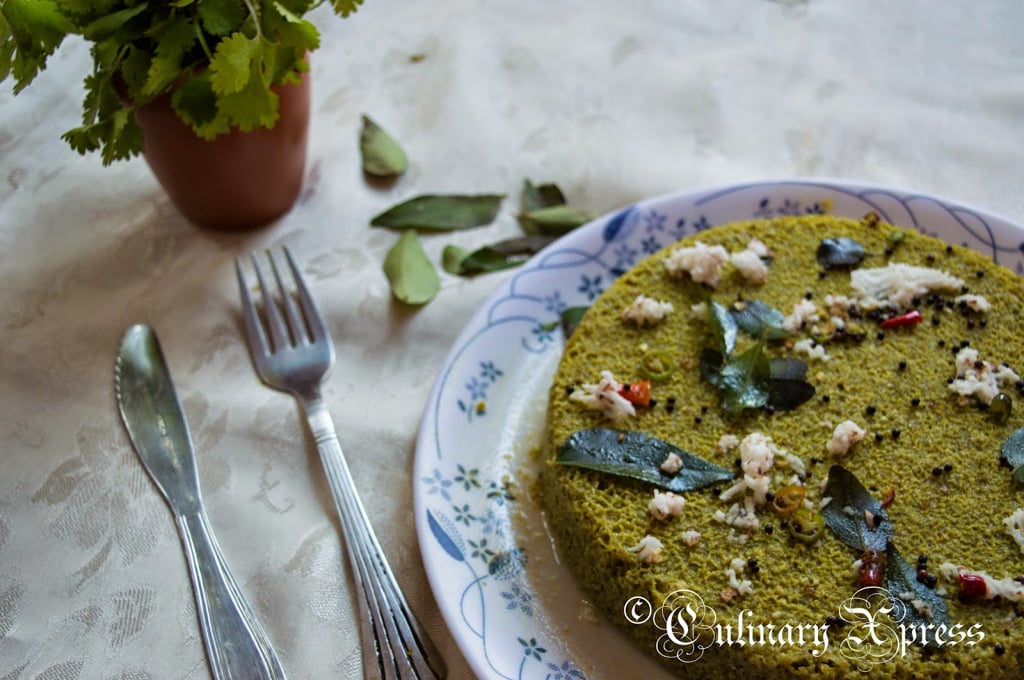 (Visited 272 times, 1 visits today)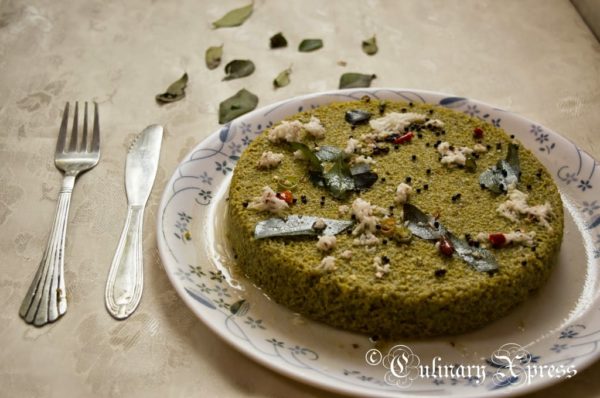 | | |
| --- | --- |
| | |
Make a smooth paste of  ginger, green chillies,coriander and mint leaves. Keep it aside.

Sieve 1 cup of  Besan so that no lumps are found.Now add 11/2 tbsp of semolina, salt, coriander, mint , ginger, green chilli paste, 1 tsp of lemon juice and make a smooth batter with 3/4 cup of water .The consistency of the batter should neither be stiff nor runny.

Now put the steamer or Dhokla maker with water for boiling.  Grease a dhokla plate or any plate with a fender to be put inside the steamer for steaming. Once the water starts boiling , then add fruit salt to the batter and stir vigorously in one direction. you will immediately notice that the batter has started rising. Immediately pour the batter on the greased tray.

Steam the Dhokla  in the steamer for 5 to 7 minutes.Insert a knife  to check, if it comes out clean, then it is is ready. Keep in the steamer for 5 minutes more before taking it out.let it cool completely and then turn it upside down onto a plate.

With the help of a knife . cut the dhokla into square pieces.

Heat 1 tbsp of oil in a pan. once heated, put mustard seeds, green chillies, curry leaves and pour over the dhokla immediately.

If you like you can add 2 tbsp of sugar and 1/2 cup water to the tadka and pour over the dhokla to make it moist. The dhokla will immediately absorb the water.Serve with chutney of your choice.