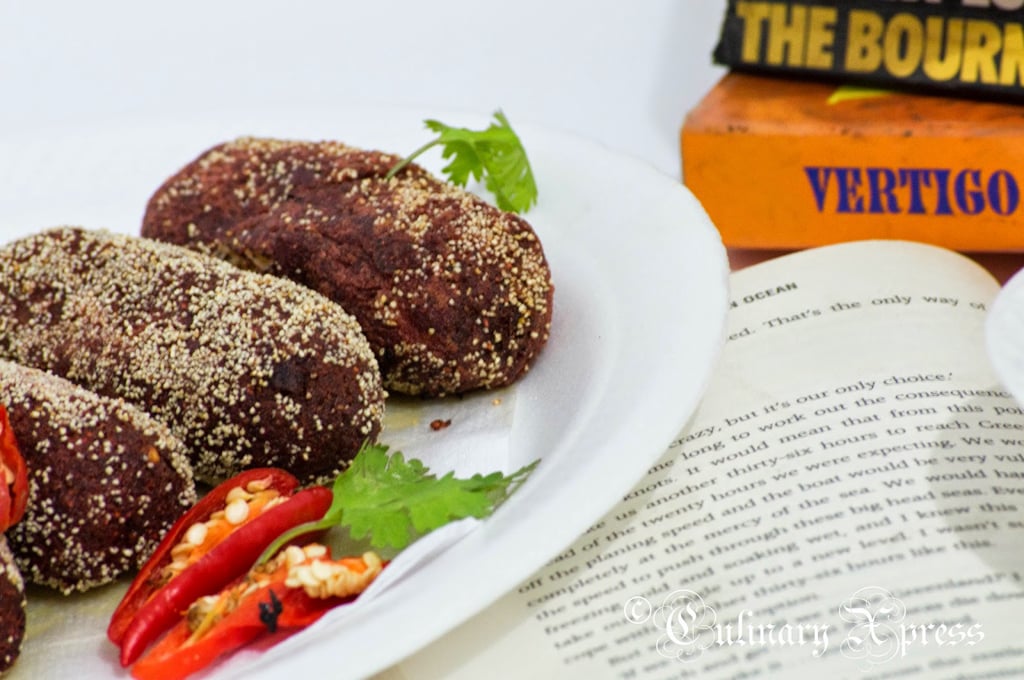 It was Sunday afternoon; I was deeply engrossed in reading with a hot cuppa cradled between my palms when a sudden desires tohavesomething savoury, spicy crops in my mind. Yes, this is what a lazy afternoon does this to you. Come Sundays and all sorts of street food fritters used to beckon me. My father never liked the idea of having roadside food, so my mother had to try her culinary tricks at home to satiate those sudden street food cravings in all of us during our childhood. Even today also I practise the same with my son.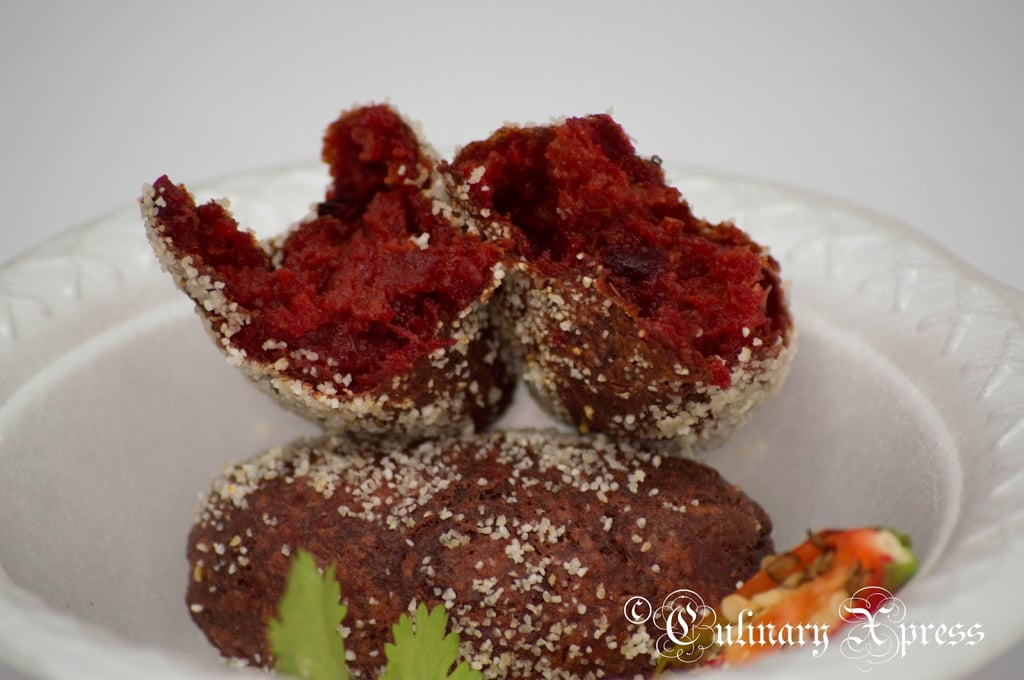 Very few veggies can match the nutritional value of the humble Beetroot. Beetroot is great not only for boosting stamina and making muscles work harder, it also containspotassium, magnesium, ironas well asvitamins A, B6 and C, and folic acid. Beetroots also containcarbohydrates, protein, powerful antioxidants and soluble fibre.This stomach filling, mild spicy and crispy Beetroot cutlets tastes irresistibly delicious when served with assortment of spicy, sweet and sour dips/chutneys like green mint chutney and tamarind chutney, etc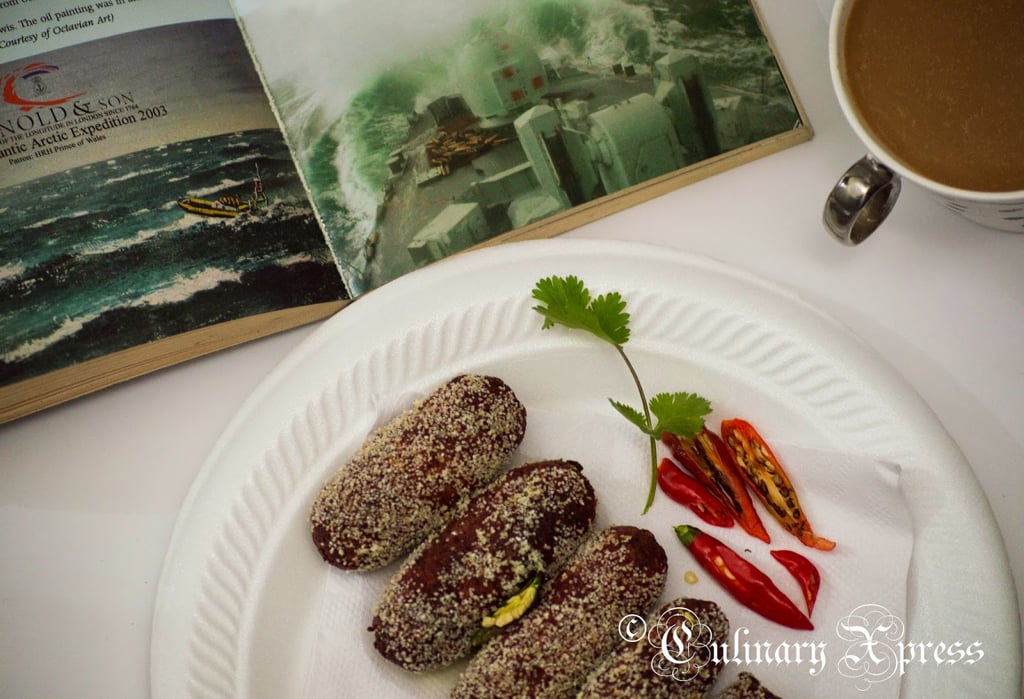 This dish still evokes a bundle of fond memories in me. The dish that holds a special place in my heart, mainly because of the memories associated with them when my mom used to make this dish in the afternoon and how we all four brothers and sisters used to share this dish. I can't remember a single time when I've had this snack alone, there was always somebody with me to share this……
One thing I like about the cutlets is that, you can make it in advance and it comes in handy, when you are short of time. You can prepare the mixture ahead and refrigerate it for up to 3 to 4 days so that you can just fry them in the evening time and serve it along with tea. Or when you have a party, you can prepare the balls, coat it with bread crumbs, refrigerate it and then fry it just before serving.
Enjoy the easy and tasty Vegetable Cutlets!!

(Visited 457 times, 1 visits today)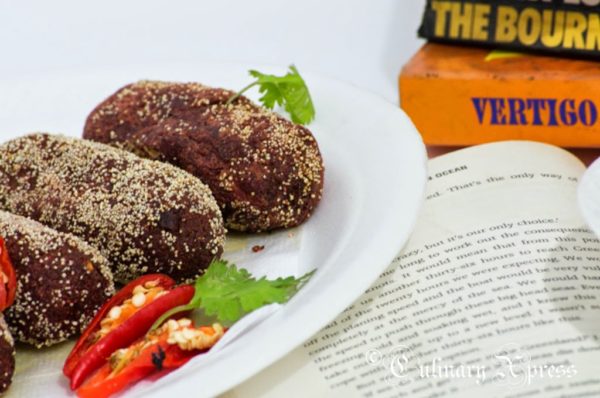 | | |
| --- | --- |
| | |
Boil the Potatoes separately. Cool and mash them.

Boil carrot, beetroot and green peas in a vegetable steamer till they are soft.Let it cool and make a puree of it.

In a bowl, mix the mashed potatoes, beetroot and vegetable puree, breadcrumbs and mix well.keep aside.

In a pan, add some oil. When warm add chopped green chilies and ginger garlic paste. Saute for 3-4 minutes stirring constantly on medium flame.

Add the turmeric powder,coriander powder, cumin powder, chilli powder, garam masala powder and stir everything well for a few seconds.

Now add the mashed mixture along with the salt and mix everything well. Take out from fire and let it cool.

Pinch out small amount of the mixture and give desired shape.

Refrigerate the Cutlets for about half an hour.

Heat oil in a pan till hot but not smoking.

Roll the beetroot cutlet first on the cornflour and then on the semolina and keep aside.

Make sure that the oil is hot and carefully fry the beetroot cutlets till golden brown on both sides till crisp.

Drain on a paper towel and Garnish with chopped coriander and red chillies.

Serve hot with tomato ketchup.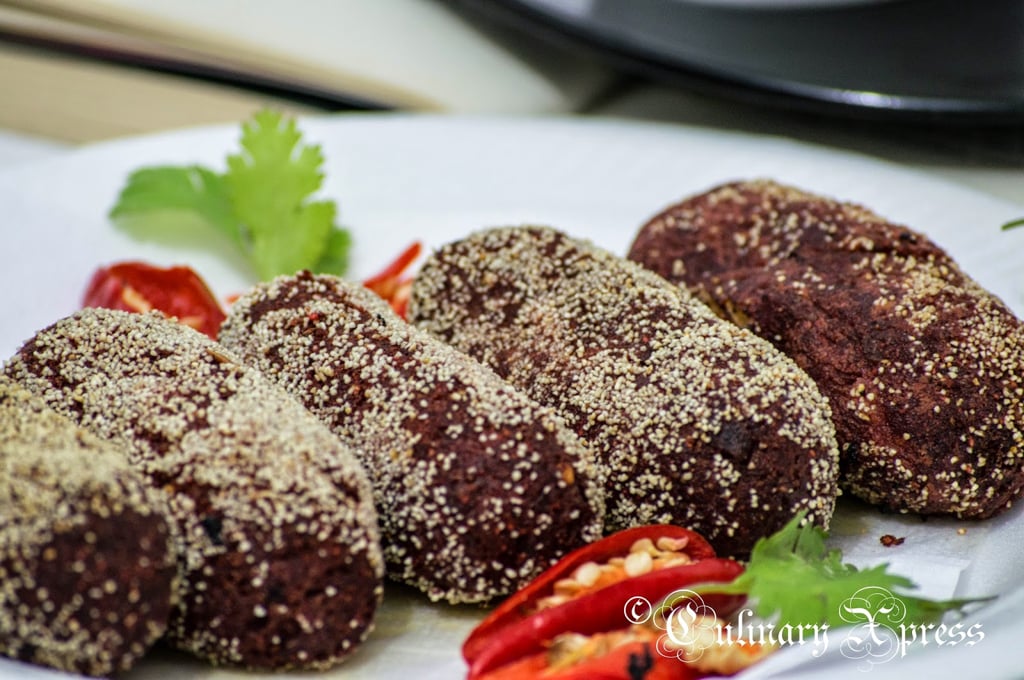 Since these beetroot  cutlets have potatoes in it thus it is high in carbohydrates. Apart from starch Potatoes are rich in antioxidants which help in fighting cancer; they contain potassium which is beneficial for heart, vitamin C and proteins. Adding lots of different vegetables makes the cutlets very nutritious. Carrots add vitamin A and coriander iron, green chili Vitamin C.Peas are rich in calcium. Due to different vegetables present in these cutlets the dietary fiber content is also high, which is very much desirable to maintain good digestive system.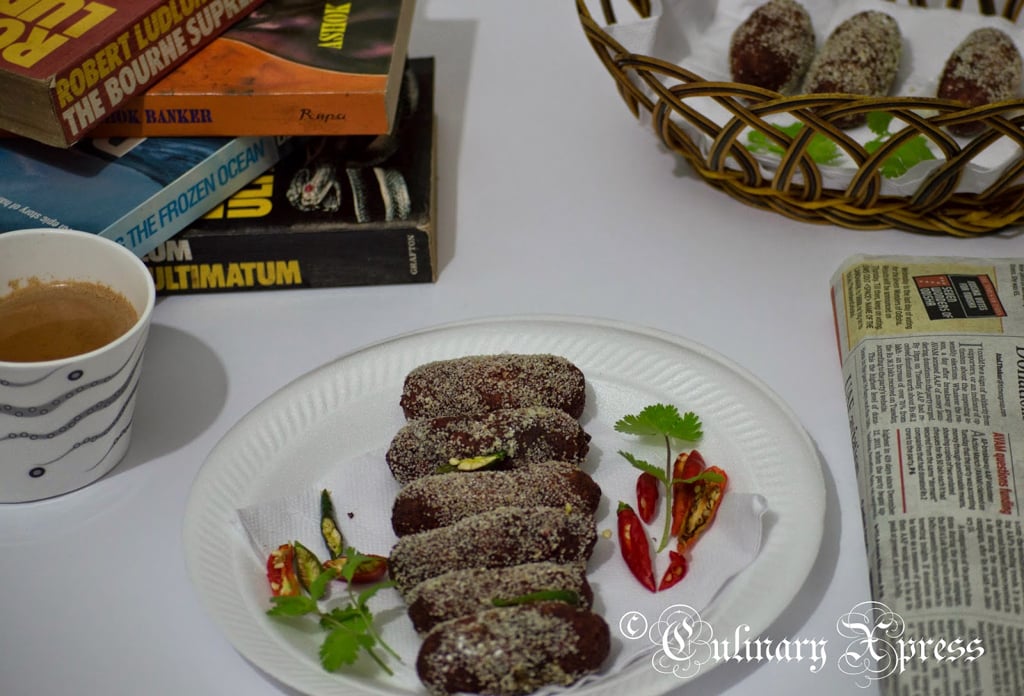 This recipe is an entry to Monsoon Snack Challenge for The Hub @ Archana's Kitchen challenges