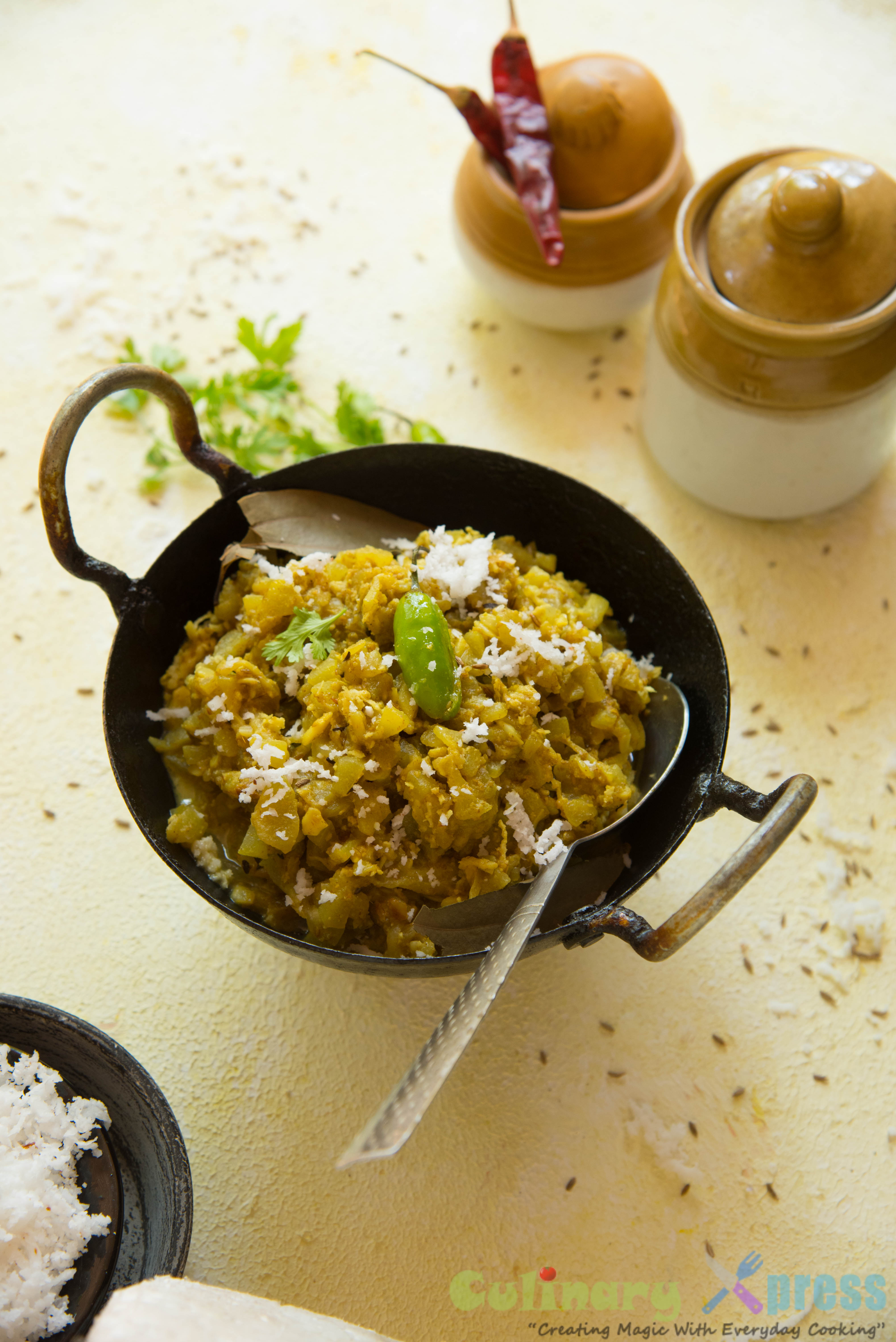 Lau Ghanta is an easy,tasty and healthy side dish from the odia kitchen. This Lau Ghanta is a dry, hot-and-spicy curry that is prepared by steaming the bottle gourd in its own juices. In this traditional recipe from Odisha, lau or bottlegourd is slow cooked which helps in drawing out all the flavours of the lau.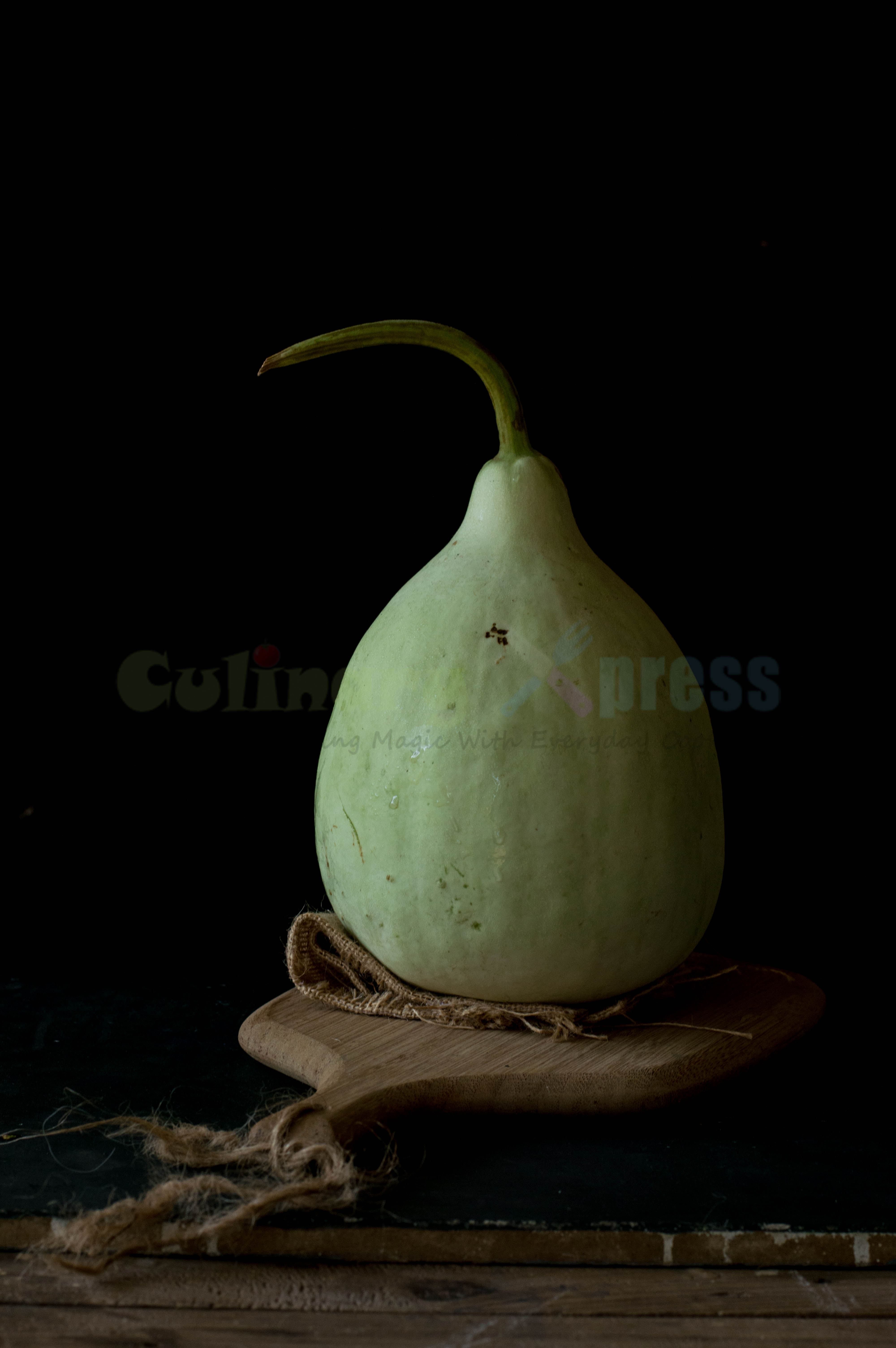 Lau/ Lauki /Bottle gourd is known for its health benefits as it has a good source of carbohydrates, Vitamin A, C and minerals. It helps in maintaining blood pressure and cholesterol , controlling diabetes, reduces fats and also useful in weight loss. Lau/ Lauki /Bottle gourd has high water content, making it easy to digest and a preferred vegetable to beat the heat.
I cook this Lau Ghanta mostly in summer months for a quick week day meal.To make this dish, I cook thinly sliced bottle gourd in ground spices and finish it off with coriander leaves. That's it. So simple to make and so healthy and nutritious.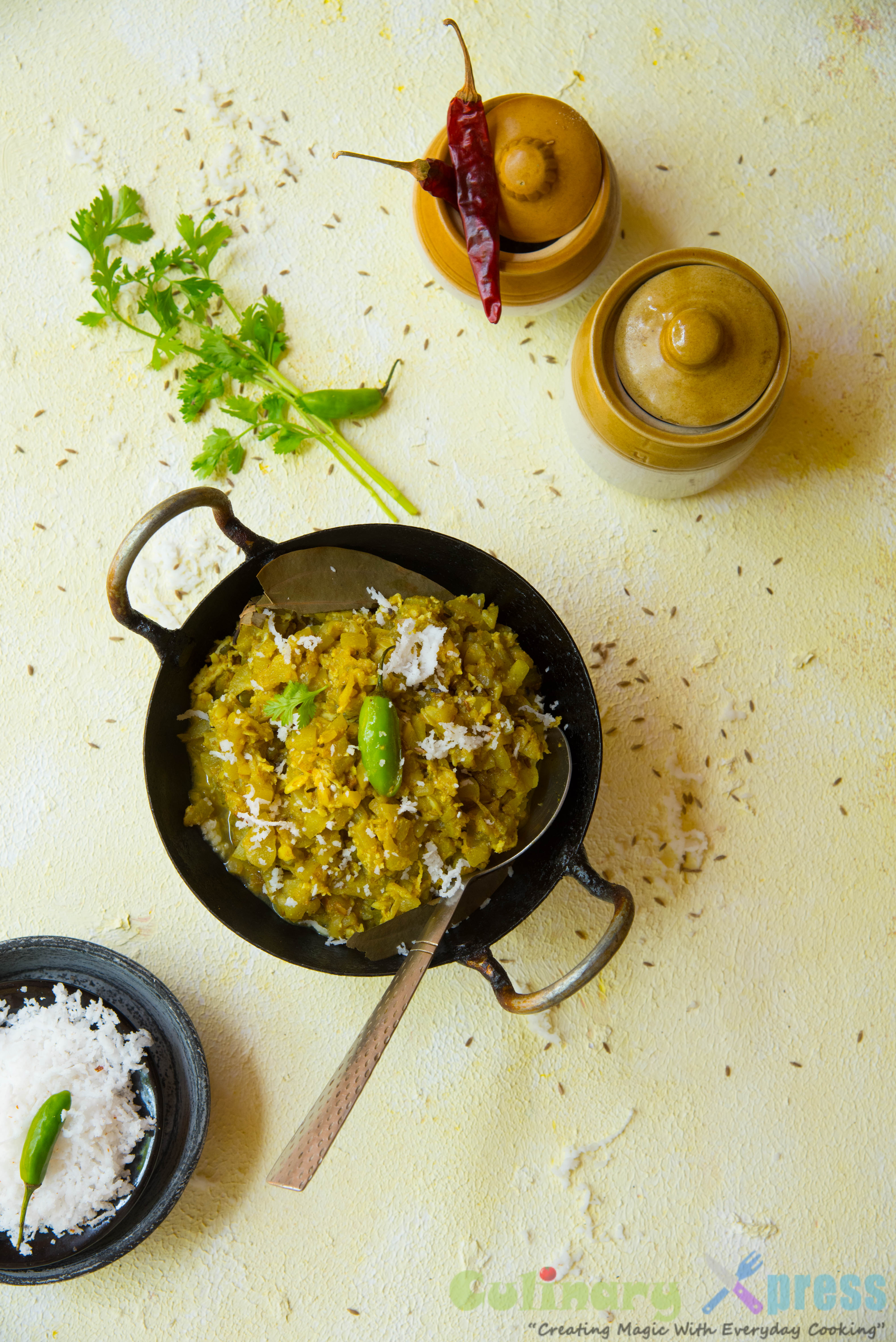 INGREDIENTS
1 whole bottle gourd , skinned and chopped fine
½ cup coconut, grated
1 inch ginger, chopped
2 tsp cumin seeds
4 Green chili, silted
½ tsp Turmeric
1 tbsp oil
1 no bay leaf
1/4 tsp panch phutan
1 dry red chili
Salt to taste
Chopped Coriander leaves to garnish.
PROCESS
Make a paste of the ginger, cumin, green chili and the coconut and keep aside.
In a pan, Heat oil and temper with bayleaf, Panch Phutan and red chili . Add the ginger, green chili, cumin and coconut paste and stir fry under high heat for 2-3 minutes , add turmeric and salt .
Add the chopped bottle gourd ,reduce the heat and cover. After 7-10 minutes, check if the bottle gourd is tender or not. Bottle gourd generally generates lots of water. Cover and cook it on slow heat until water dries up.
Once done, sprinkle some grated coconut on top and garnish with chopped coriander leaves.
Eat with rice or paratha.
Normally if the bottle gourd is fresh you need not add any additional water and it will be cooked in the water released from the bottle gourd itself. Else sprinkle a little water only if necessary.
(Visited 146 times, 1 visits today)