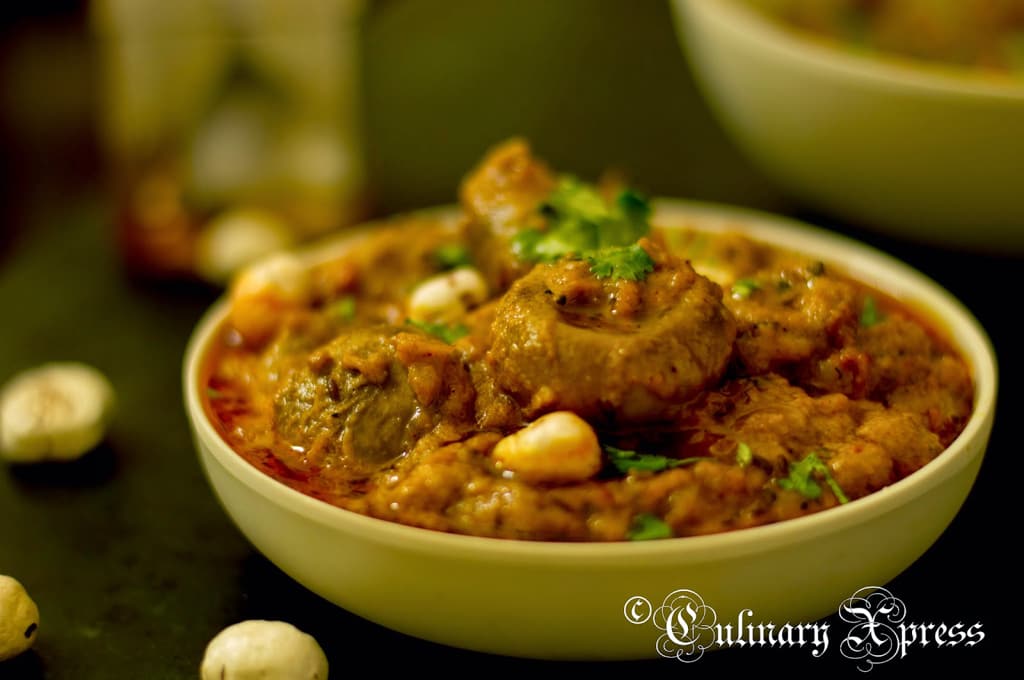 This delicious North Indian dish is always on my to do list and whenever my taste bud demands for something rich and creamy, I never fail to try this dish. This dish looks so tempting because of the cashew and tomato gravy in which the button mushroom and the Puffed Lotus seeds are cooked with.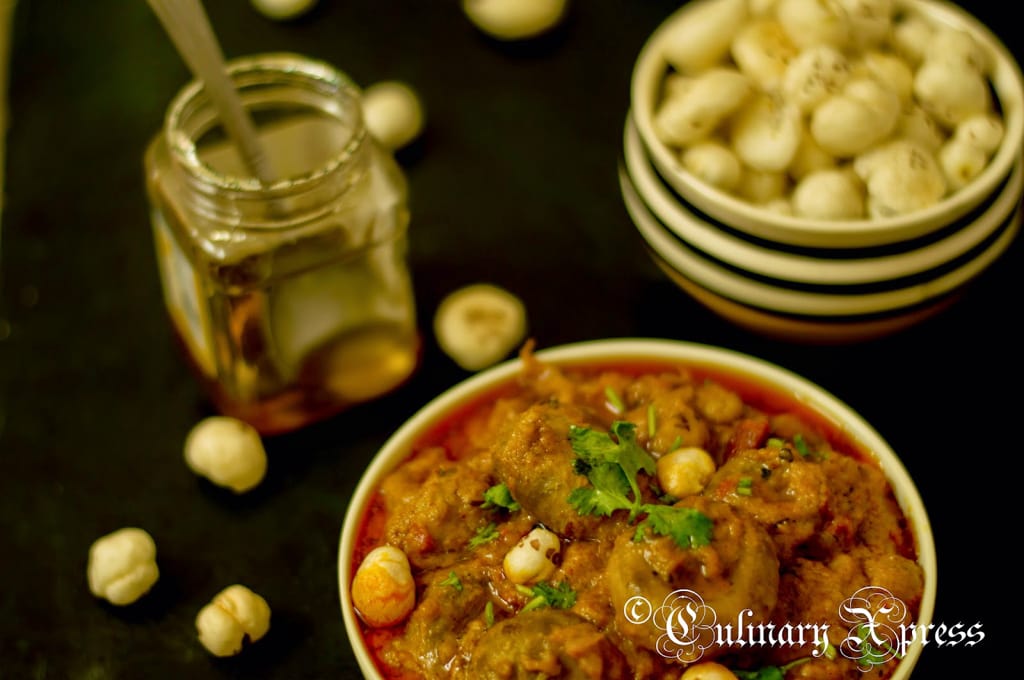 Lotus plant produces straight seed pods and each pod contains approximately 20 seeds that reach maturity within 40 days. Lotus seeds are nut like round to oval shaped seeds present in row within the dark green colored lotus seed head. They are green colored when fresh and turn cream to yellow color when dried. The shell becomes harder as much that it can be removed as a coating. The dried form is better available in markets comparatively. The seeds are extensively used in East Asian cuisine and as a medicine in China.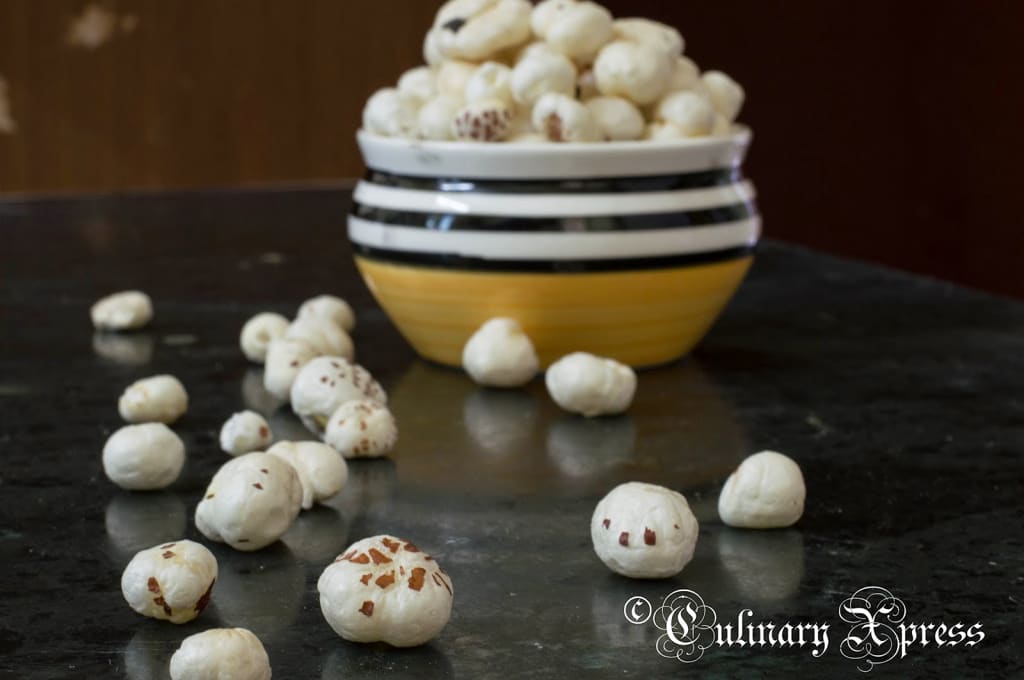 Lotus Seeds or Makhana are mostly offered in religious ceremonies and are eaten during fasts. Lotus seeds have an medicinal properties and are beneficial in cardio vascular disease, improve blood circulation, and post natal care.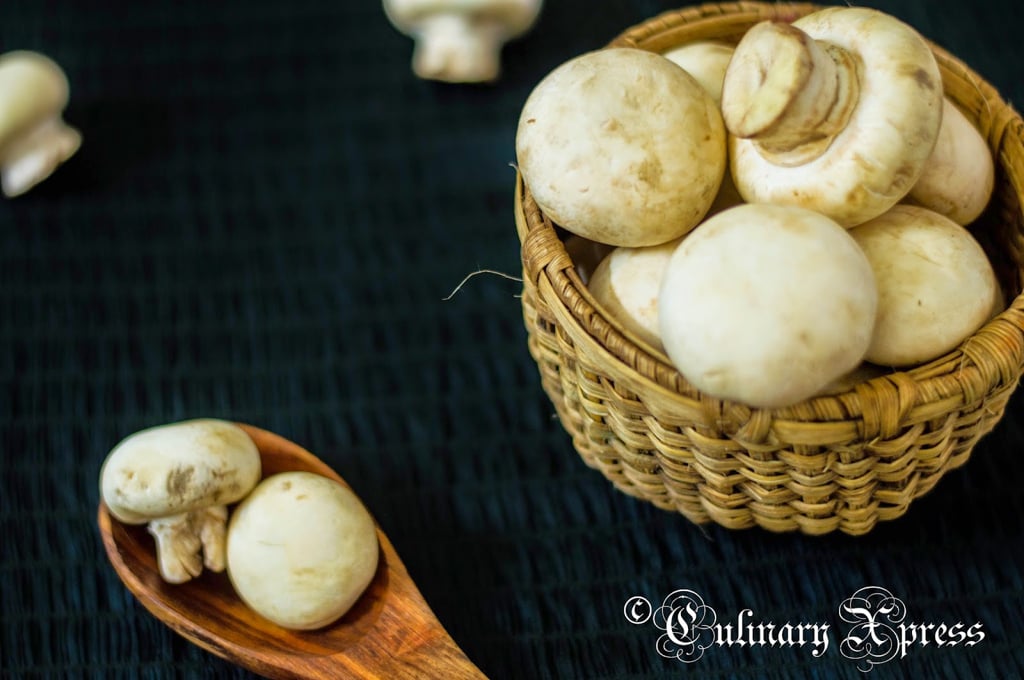 To prepare this royal cuisine, the following ingredients are needed.

(Visited 1,145 times, 1 visits today)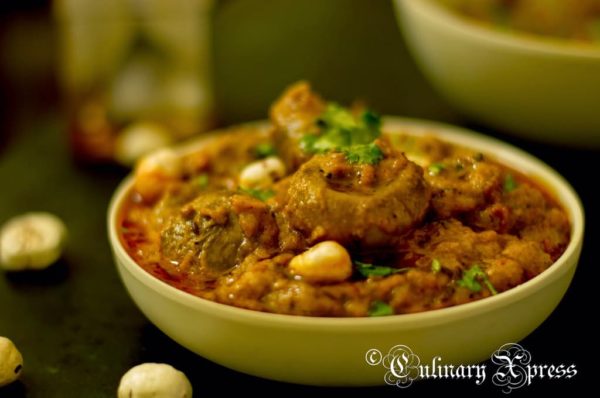 | | |
| --- | --- |
| | |
Remove the stalks of the mushrooms, clean and boil till 3/4 th cooked. Drain and keep aside.

Soak the cashew nuts in water for 30 minutes and grind to a fine paste with 1/4 th cup of milk.

Heat 1 tbsp of oil in a kadai and stir fry the puffed lotus seeds for half a minute. Take out and soak in a bowl of water.

Whisk the yoghurt along with the coriander powder, turmeric powder and red chilli powder and keep aside.

Heat Oil in a  Kadai and add the dried red chillies, cumin seeds and when the cumin seeds splutter , add the chopped onions and sauté till translucent.

Add the ginger garlic paste and sauté till the raw smell of the paste goes away. Add the tomato puree, pepper powder and cook till oil leaves the side of the pan. Add the yoghurt mix and cook till oil rises to the surface again.

Add the mushrooms, salt and sauté for a minute.

Add 1 1/2 cup of water and bring to a boil. Reduce the heat and add the cashew paste and the puffed lotus seeds. Cover and cook till you have the desired consistency of your gravy.

Sprinkle garam masala powder and adjust the seasoning.

Pour honey over it before serving and garnish with chopped coriander leaves .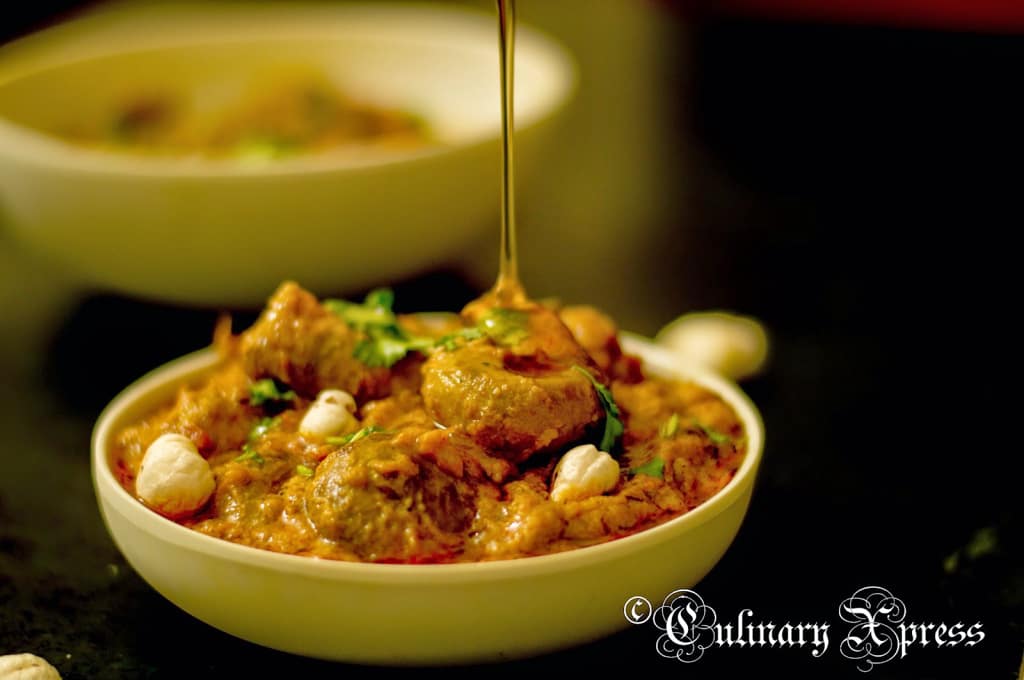 Serve hot with Roti or Parathas of your choice.