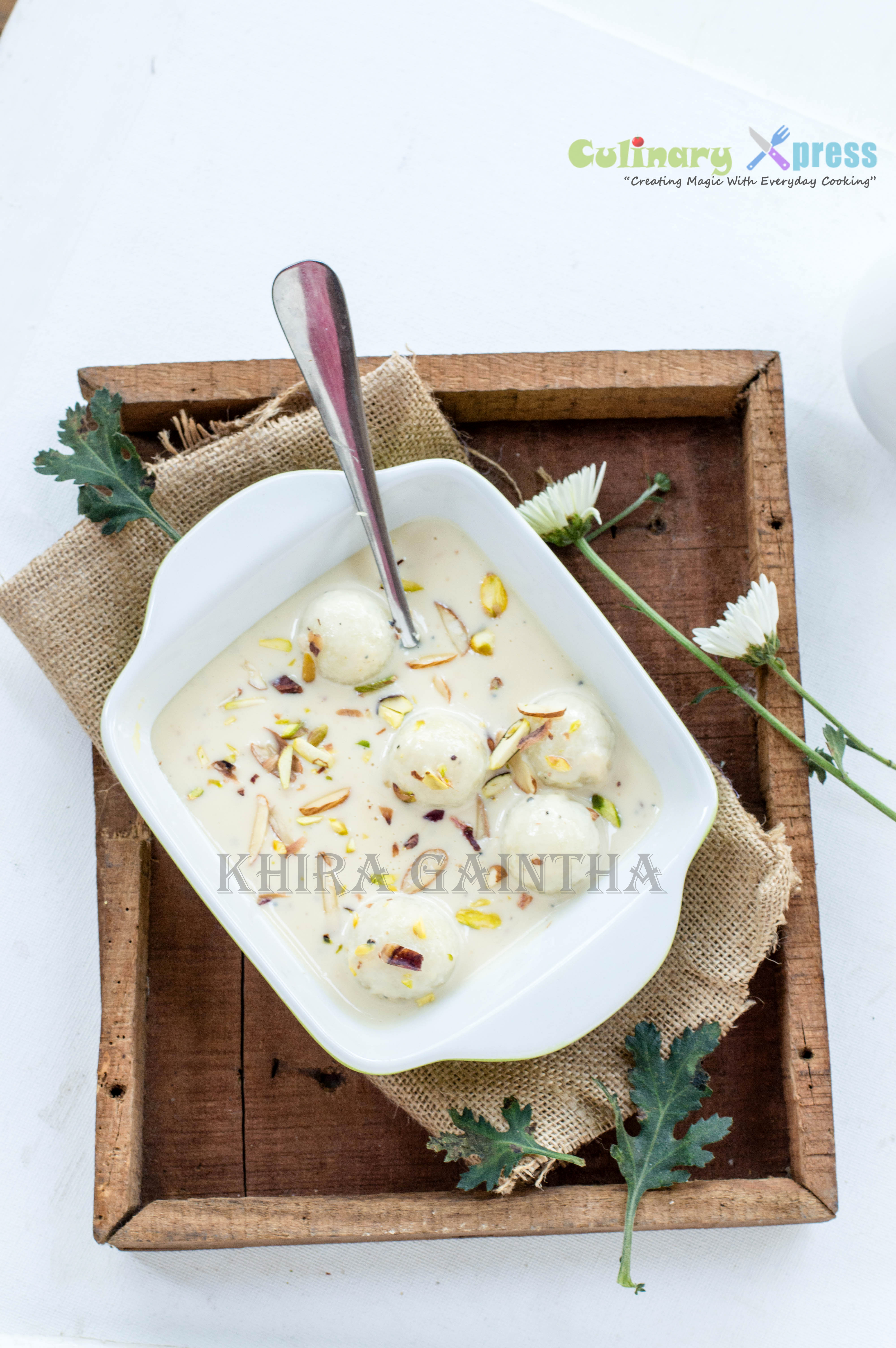 Khira Gaintha is a traditional odia sweet dish which consists of rice flour dumplings cooked in cardamom flavored milk. This delicious , melt in the mouth desert is prepared mainly during Baula amabasya. The festival is primarily dedicated to worship of the Mango trees. On this day, the mango trees are garlanded and offered with traditional Odia pithas like Khira Gaintha .
In Odisha, the flowering of mango trees starts around December-January and continues till February. This is the season when, every branch of the mango tree is laden with thousands of blooms known as Baula.  Mango  is the leading fruit crop of Odisha and is considered to be the king of fruits.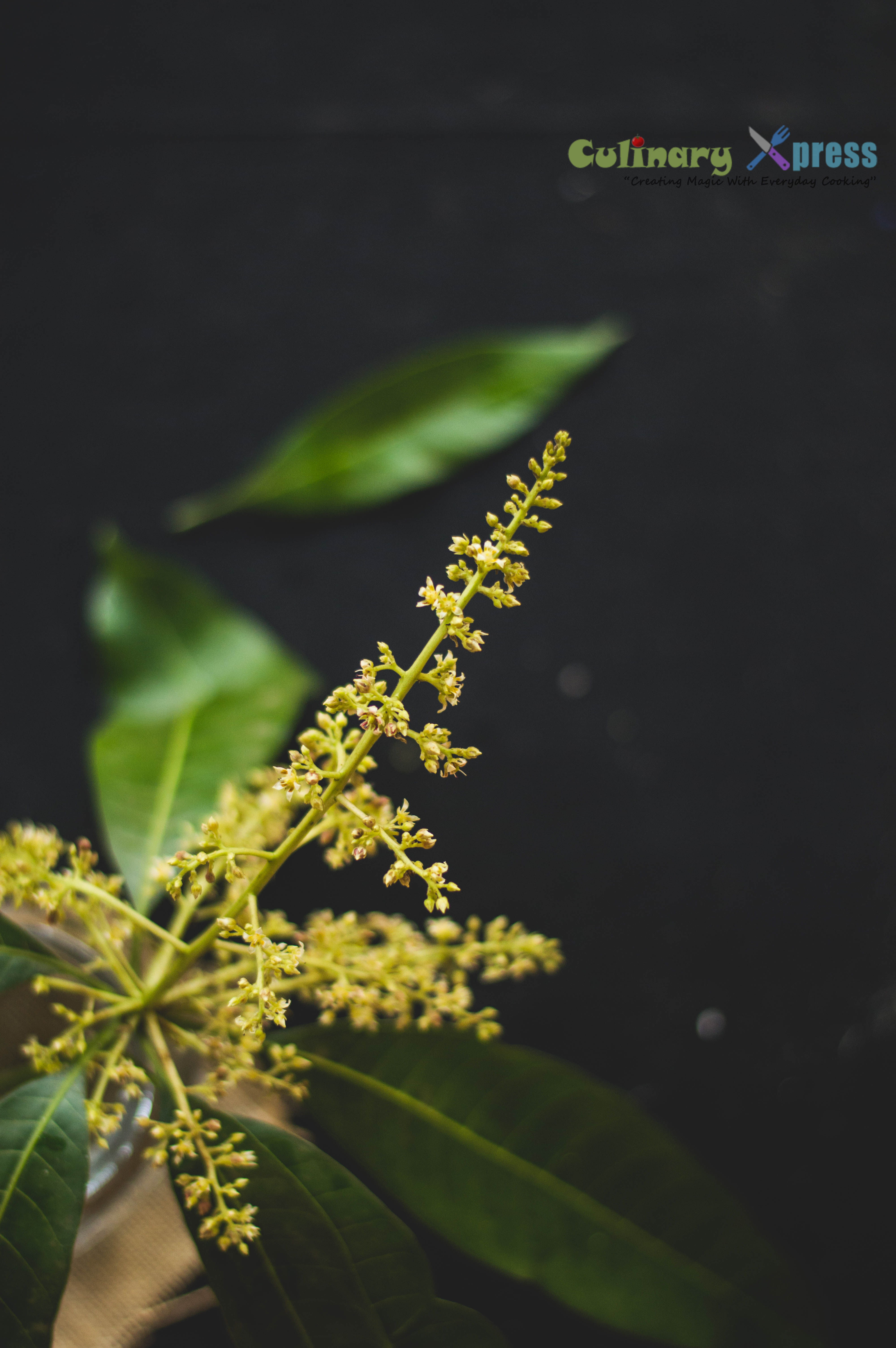 Towards the end of winters, the dense fog, untimely rain plays havoc with the growth of mango flowers and affect the production of mango. To protect the mango tree from all sorts of evils like natural disasters, Bakula Amabasya is celebrated in Odisha. The ritual is performed to get more mango's during the ensuing mango season.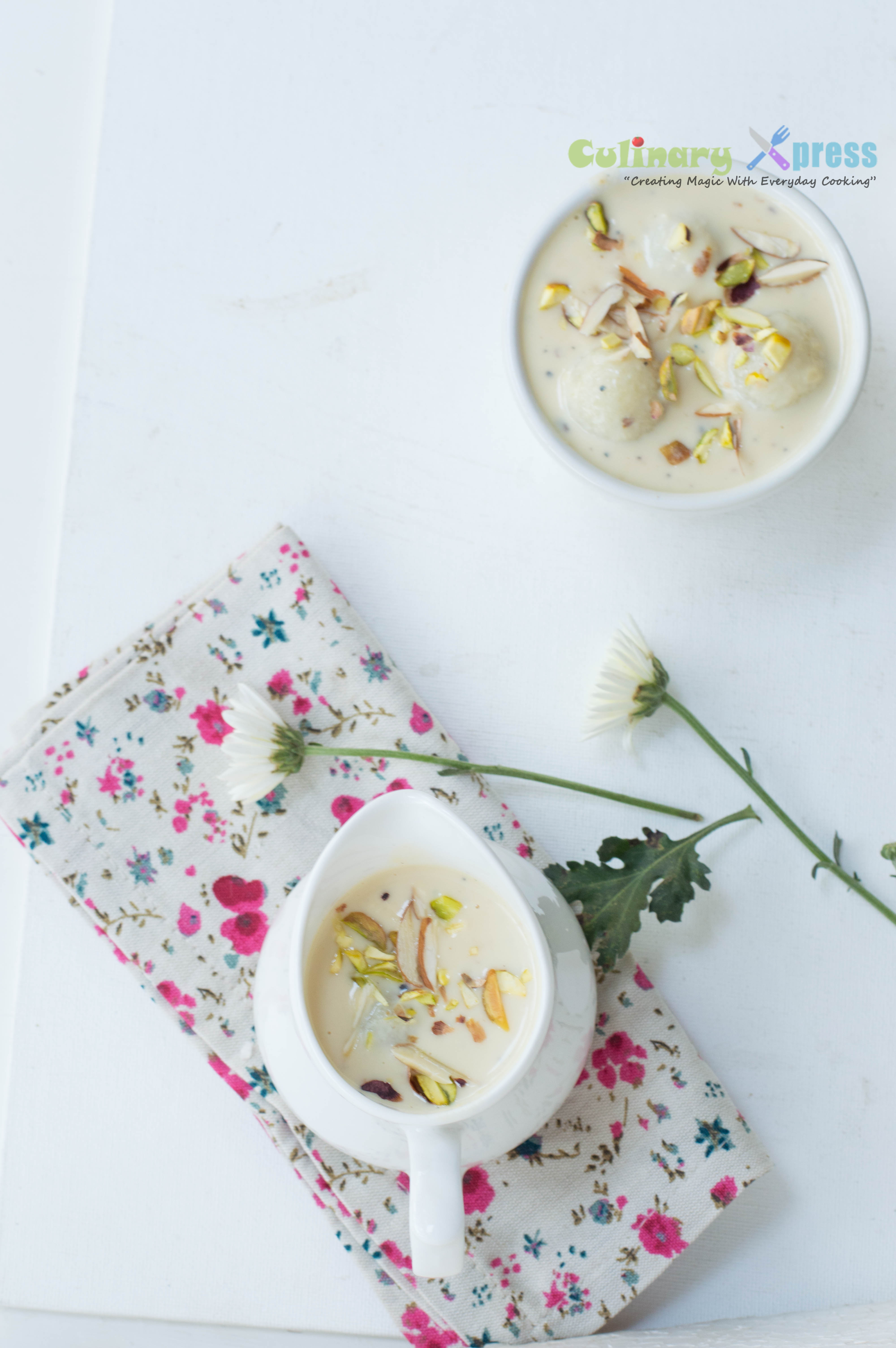 Khira Gainthas are soft rice flour balls that are cooked  in sweetened flavored milk. The rice flour is cooked with water and then kneaded to form a smooth dough. This dough are made into small balls, and dropped into simmering cardamom flavored milk.
If you are following my Blog, you must have been aware that I have started a series known as Lesser known cuisines of Odisha where I share recipes which have not come into much limelight. This is a sincere attempt on my part not only to know about these cuisines but bring them back into limelight so that people can know about the traditional culinary treasure of odisha. You can check one such recipe here.
The food in Odisha is very subtle in it's taste and Rice is a staple food . A typical Odia meal will comprise rice, dal, a vegetable dish or two, bhaja, and a fish curry or  meat followed by something sweet. You can follow this post for a wide collection of sweet dishes.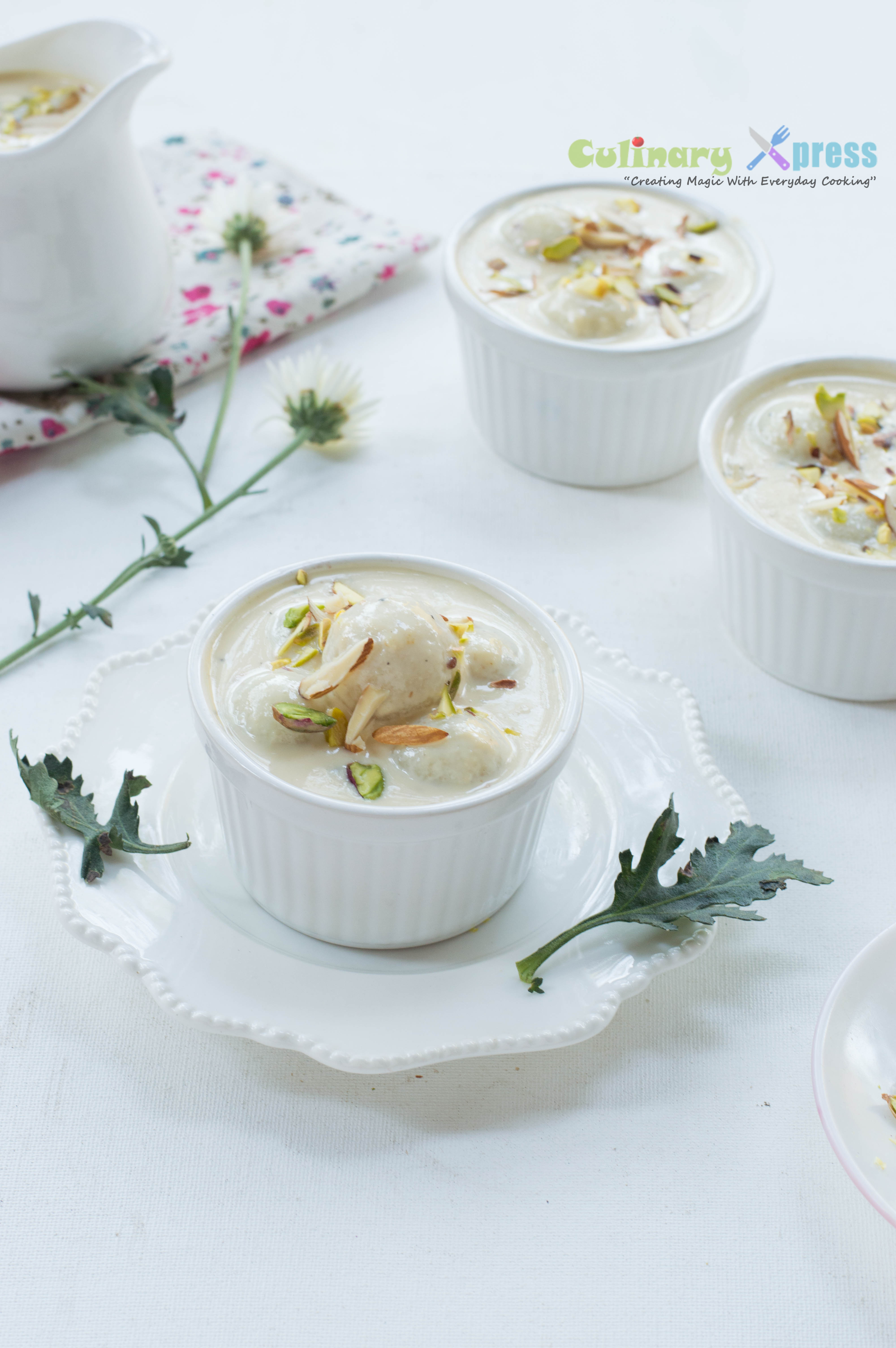 When this week's theme for our 81st Foodie Monday BlogHop was to make something Hot or Cold with the given ingredient "Rice", I could not stop myself from sharing this very traditional recipe of Khira Gaintha. This recipe is of my mother. Her version is a bit different from mine, as I have made it suitable for the palette of today's kids. When I serve this for our lunch yesterday, my son first could not distinguish it from rasmalai, as it looks exactly the same .  After tastings, he gave me a mischievous smile  which indicates that I once again rose up to his challenge of bringing something traditional and serving it as a present day dish.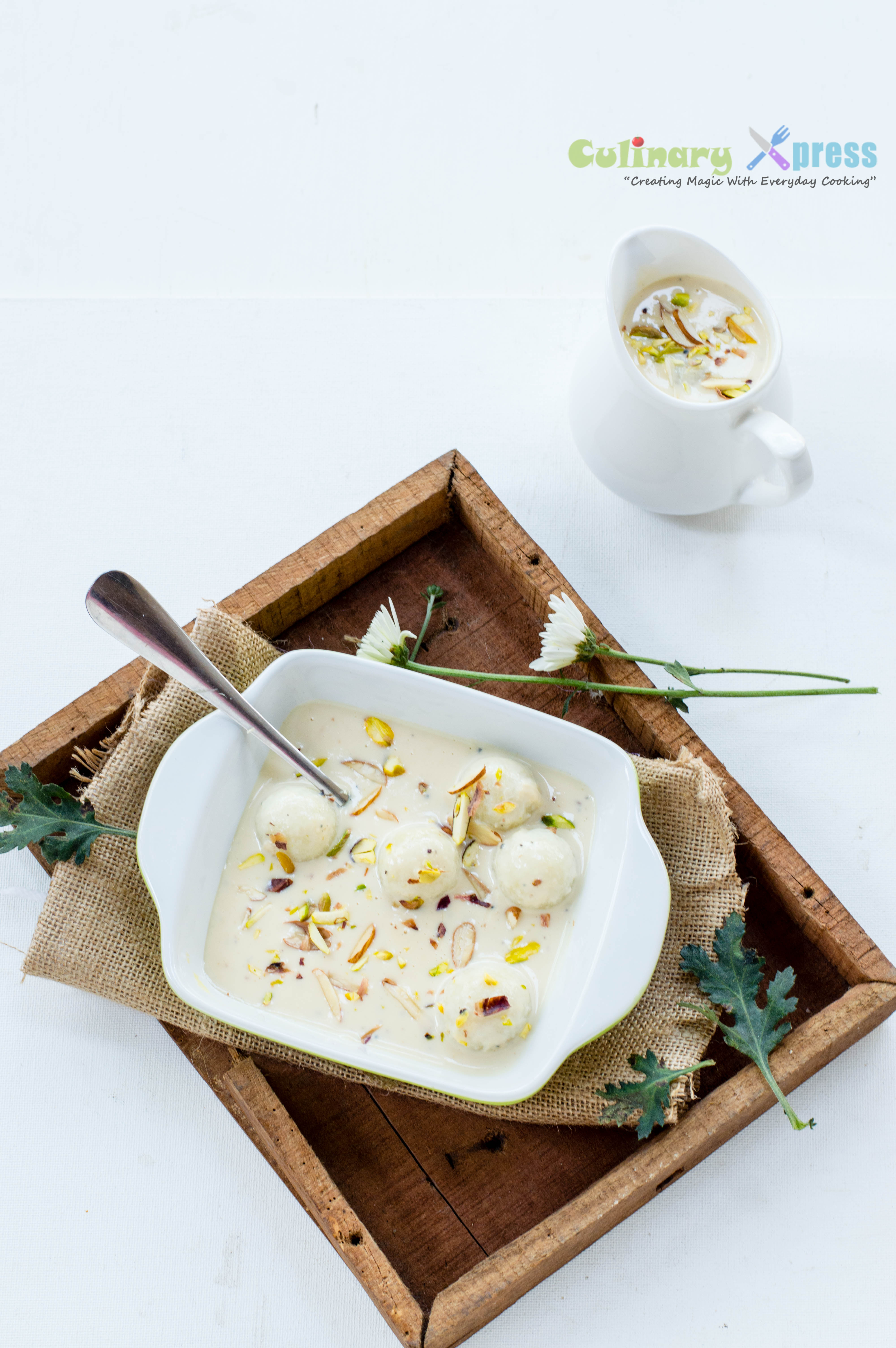 (Visited 507 times, 1 visits today)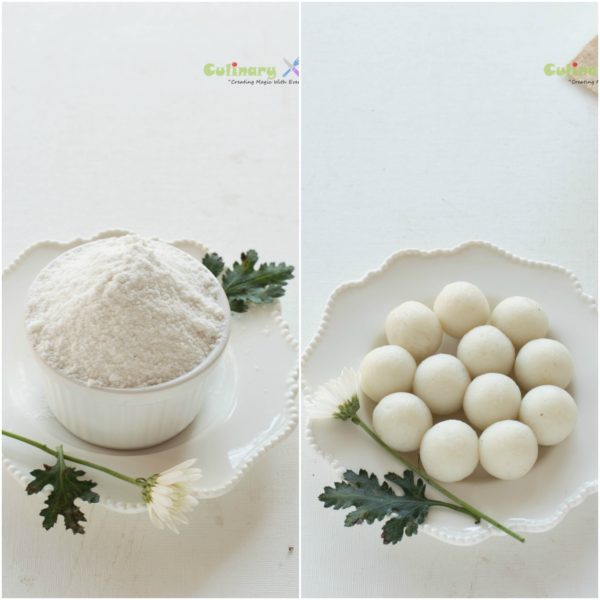 | | |
| --- | --- |
| | |
Soak the rice in water for about 5 to 6 hours. Then wash and drain the water from rice and dry them under a fan and keep it aside. Grind the rice to a fine mixture. You can use the rice powder also for this recipe.

Boil water in a deep pan. Add a tsp of oil and salt to this. Now gradually add the rice flour to the water and keep stirring. Make sure there aren't any lumps. Lower the flame, cover the pan with a lid and cook it for five minutes.

Transfer this mixture to a plate. Let it cool.Once cooled, knead it with your fingers so that it becomes a soft dough.Make small balls out of it. Boil some water and drop these rice balls in boiling water for 4 to 5 minutes. Take out and keep aside. You can also steam these balls.

Boil the milk on low flame until milk thickens. Add sugar, Cardamom powder and the cashew nut powder . It will thicken your milk .

Now one by one drop the rice balls into the boiling milk and continue stirring. Cook for 1 more minute and turn off the heat.

Garnish with chopped pistachios and almonds. Serve chill.