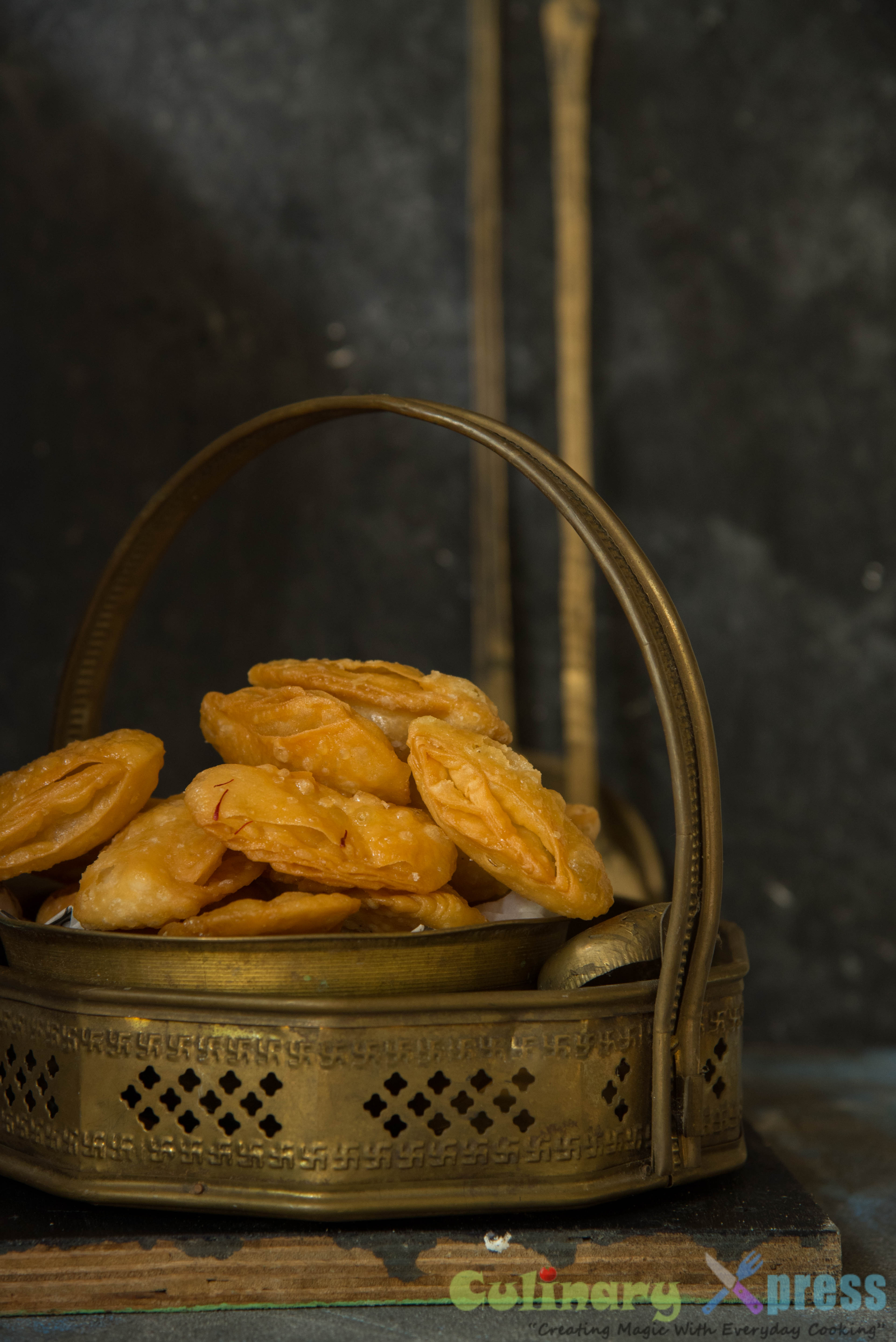 Khaja is a typical and unique sweet used as one of the chappan bhogs of Lord Jagannath in Puri. This delicious and flaky khaja is prepared in the temple of Lord Jagannath daily and served as a mouth-watering Prasad. These sweet khajas are prepared with  flour, ghee and rolled in layers and then deep fried and dipped in sugar syrup infused with cardamom flavors. Khaja is also known as Chirote Khaja in Maharashtra which are round in shape and Madatha Khaja in South which are  diamond in shape whereas the Khaja in Jagannath Temple is oblong in shape.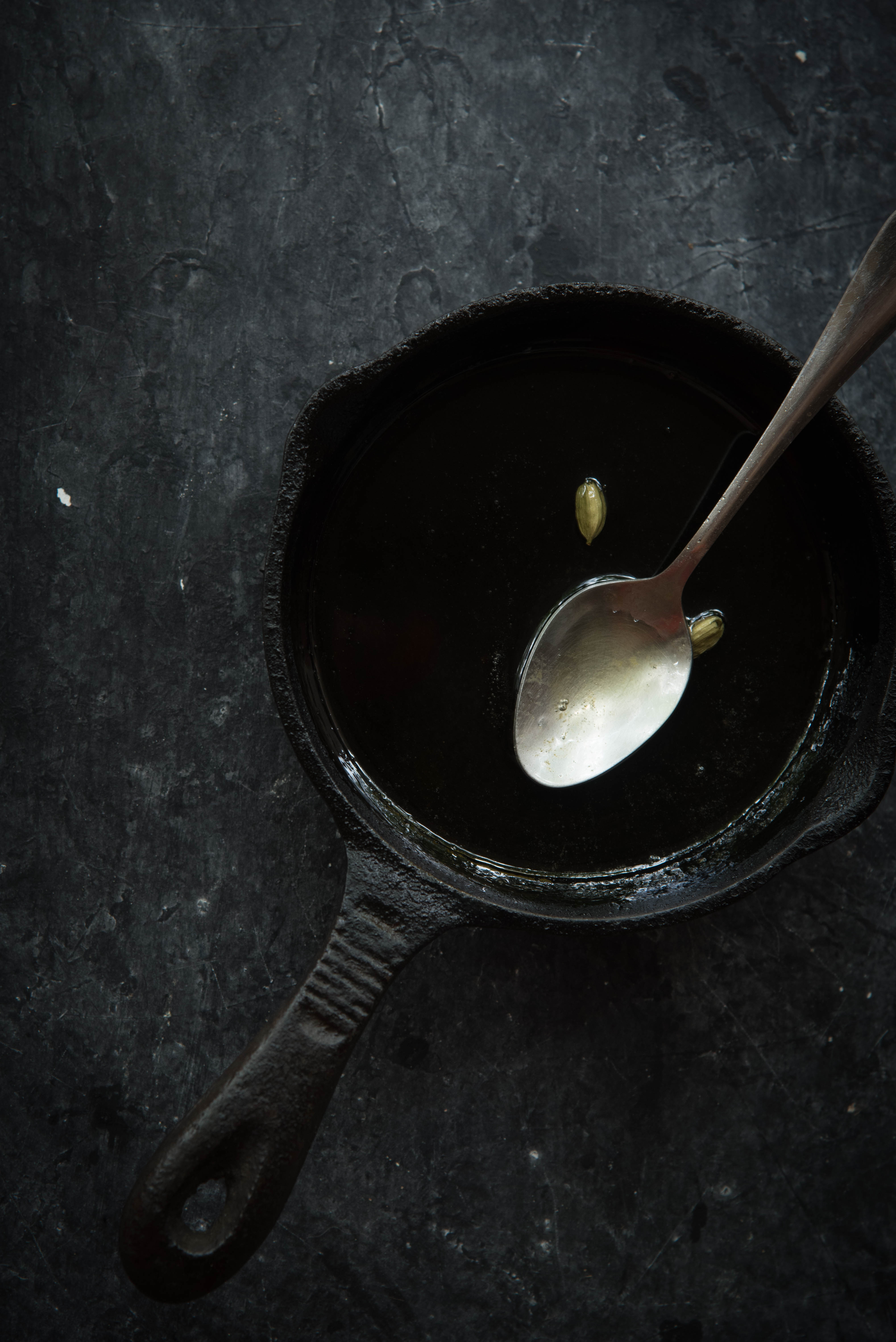 Khaja also known as Pheni can be made easily at home for the upcoming Rath Jatra, the annual chariot festival of Lord Jagannath, when he along with his elder brother Balabhadra and sister Subhadra visits their Aunt's house- the Gundicha temple. This festival is attended by lakhs of devotees every year. If you happens to come to Puri in Odisha, you will find this deep fried sweet delicacy made of layered dough called khaja. You can buy this  'sukhila bhoga' in the Ananda Bazar inside the Jagannath temple and  outside the temple premises.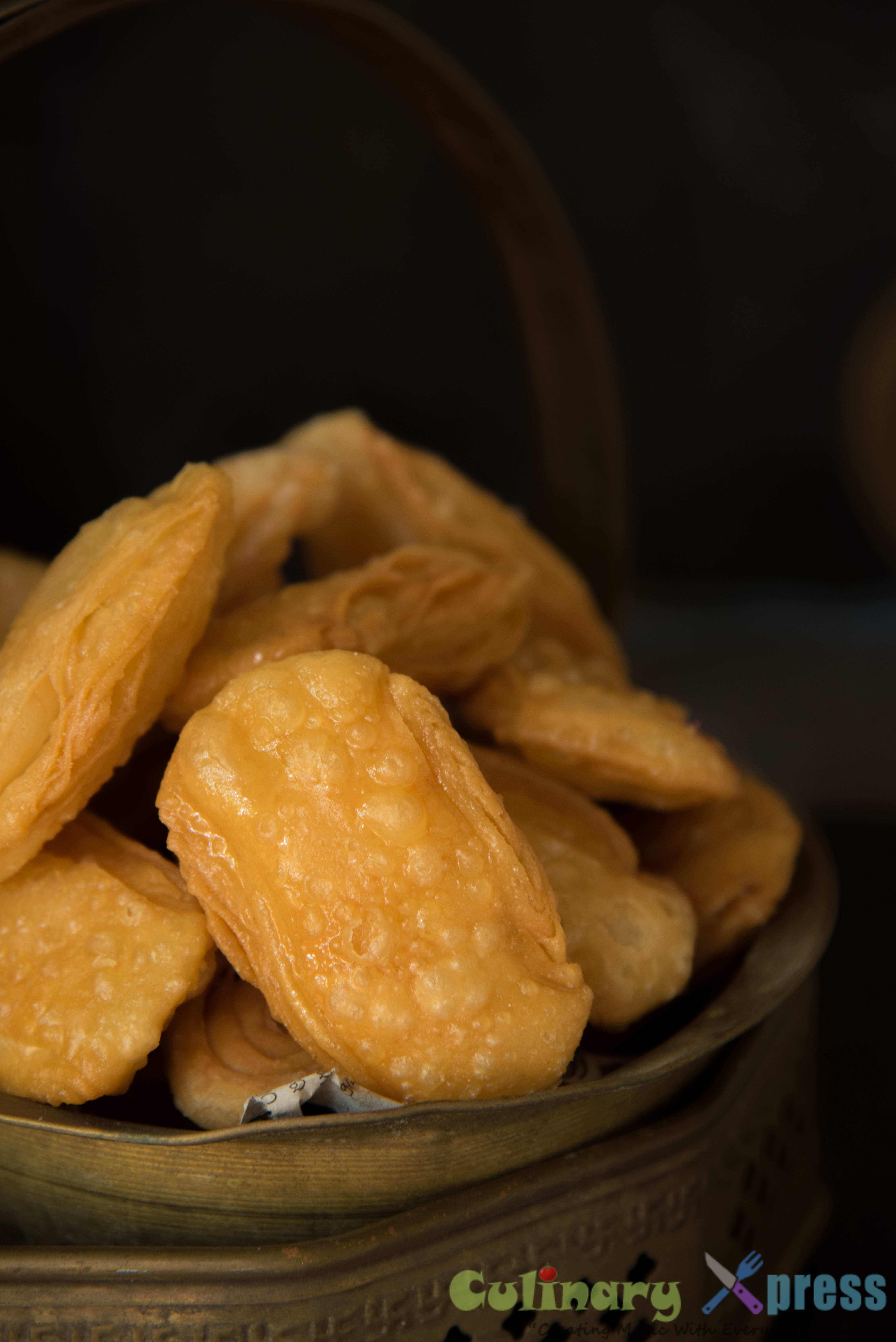 Prep time: 40 minutes

Cook time: 50 minutes
Yield: 35  khajas
Ingredients for  Khaja:
2 cup plain flour/  Maida + some for dusting
2 tbsp warm ghee/ oil
A pinch of salt
1 tbsp ghee
1 tbsp rice flour
Oil  for deep frying
1 cup sugar
3/4 cup water
2 to 3 green cardamom crushed
Let's learn it:
In a big bowl, add plain flour, melted ghee and salt . Mix with your hand . Add cold water to prepare a pliable dough. The dough should not be soft. Cover the dough with a  wet kitchen towel for half an hour.
Mix  ghee and rice flour to make a smooth paste.
After half an hour, divide the dough into four equal parts.Once again knead the dough for 2-3 minutes and roll each ball into a very thin round sheet with the help of some flour.
Brush a little amount of paste all over one sheet and place another over it and apply the paste over it and start rolling it like a tight log, keep sprinkling a little flour in between.Then cut the log into 1/2″ pieces. Roll each piece vertically and keep aside.
Heat oil in a pan on very low heat. When the oil is lukewarm start placing the khajas in the oil and fry until golden brown and crispy but cooked inside too. Fry all the khajas like this and keep aside.

Cool

 them completely.
In the mean time prepare sugar syrup adding sugar and water into a pan. Once sugar dissolved bring the syrup to boiling point and then simmer until the syrup reaches one thread consistency. Add cardamom powder to it.
Then add fried khaja into the hot sugar syrup and let the syrup coat both the sides of khaja. Keep the khaja about 2-3 minutes in the syrup then take them out over to a  plate.
Let it cool at room temperature and serve.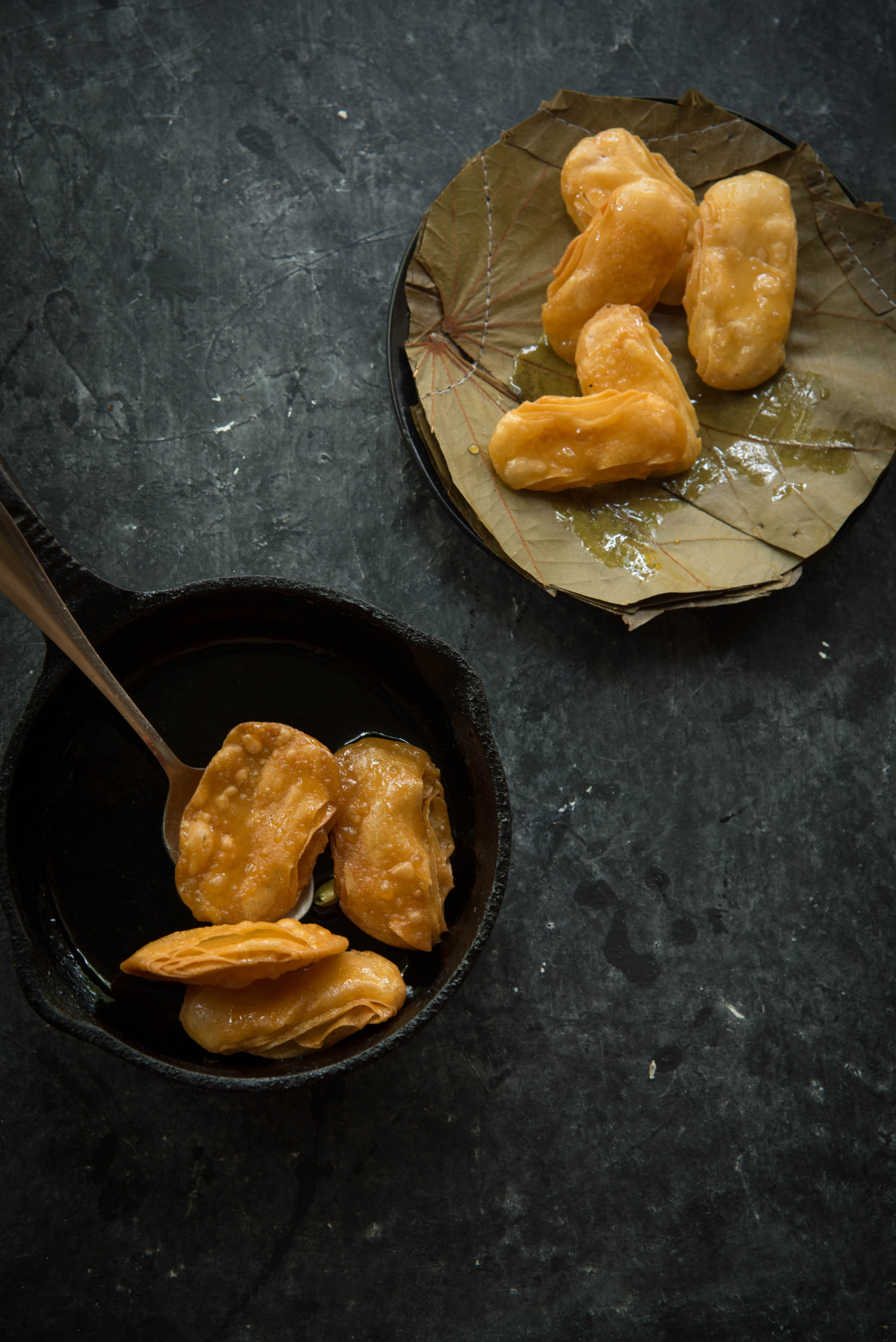 (Visited 147 times, 1 visits today)