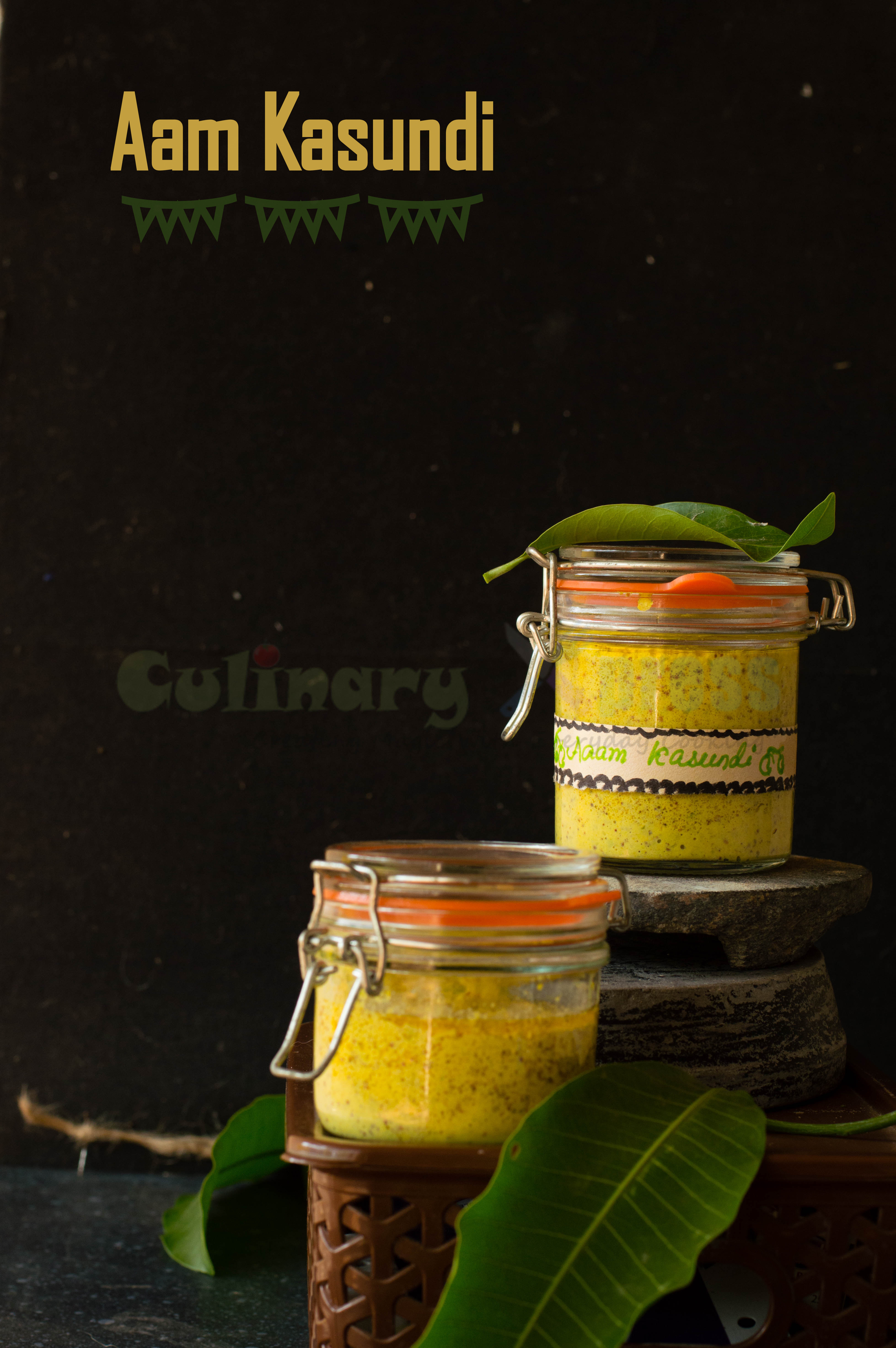 Kasundi,Bengal's signature mustard sauce is an exotic version of fermented mustard  , made with green mangoes, chilies, and turmeric.  It's a condiment eaten with rice, lentils, curries, fried stuffs to give them an extra tang. You can try it with sandwiches, hot dogs, burgers, grilled vegetables, or anything that you would normally eat mustard with.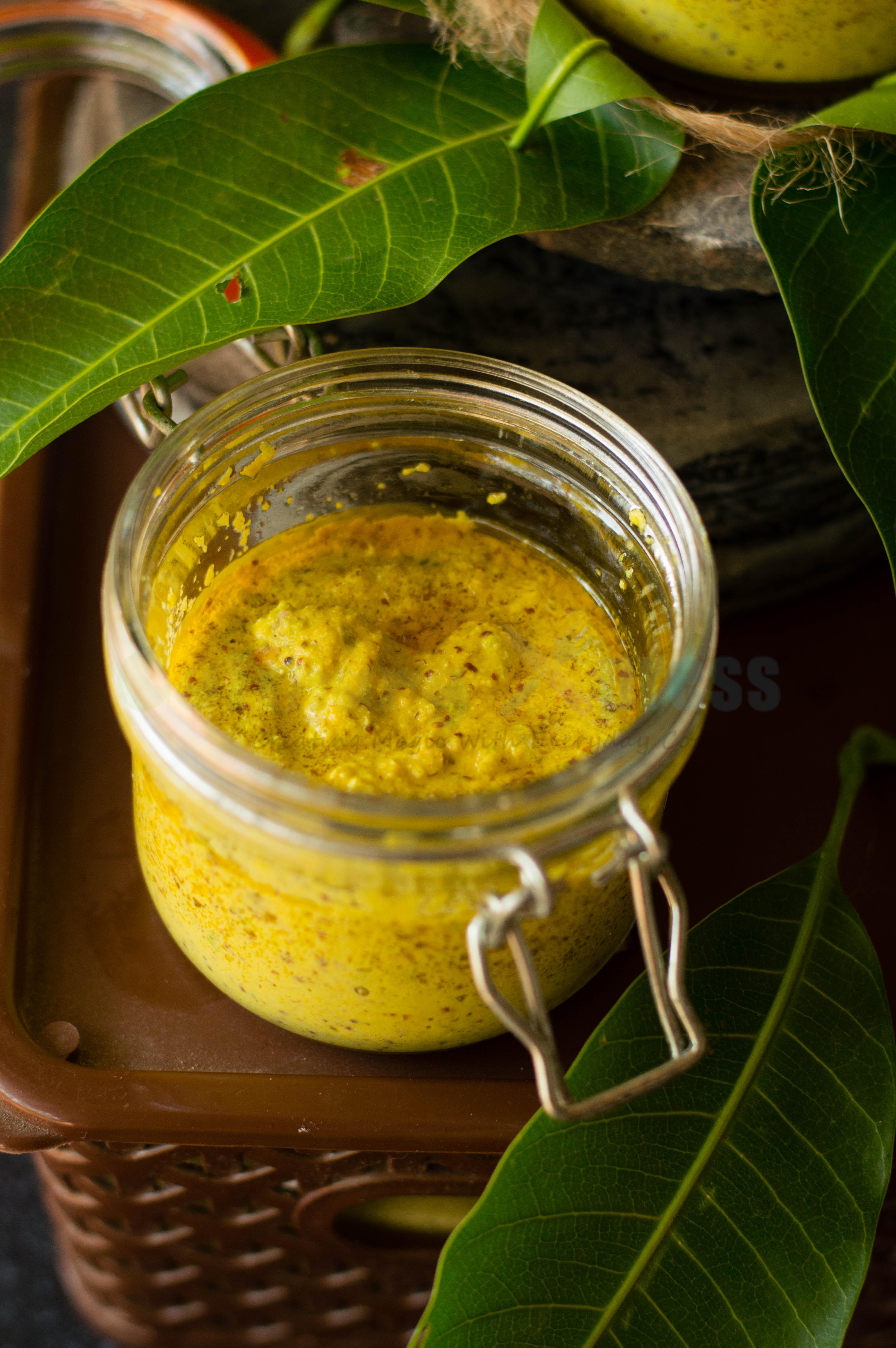 It is a condiment made by fermenting mustard seeds  and actually used as a dip, in marination or just pickle. Pickling of indigenous fruits, greens with dry or ground mustard is known as kasundi. The pickling season starts from the month of January when berries, tamarind and mangoes are in full bloom.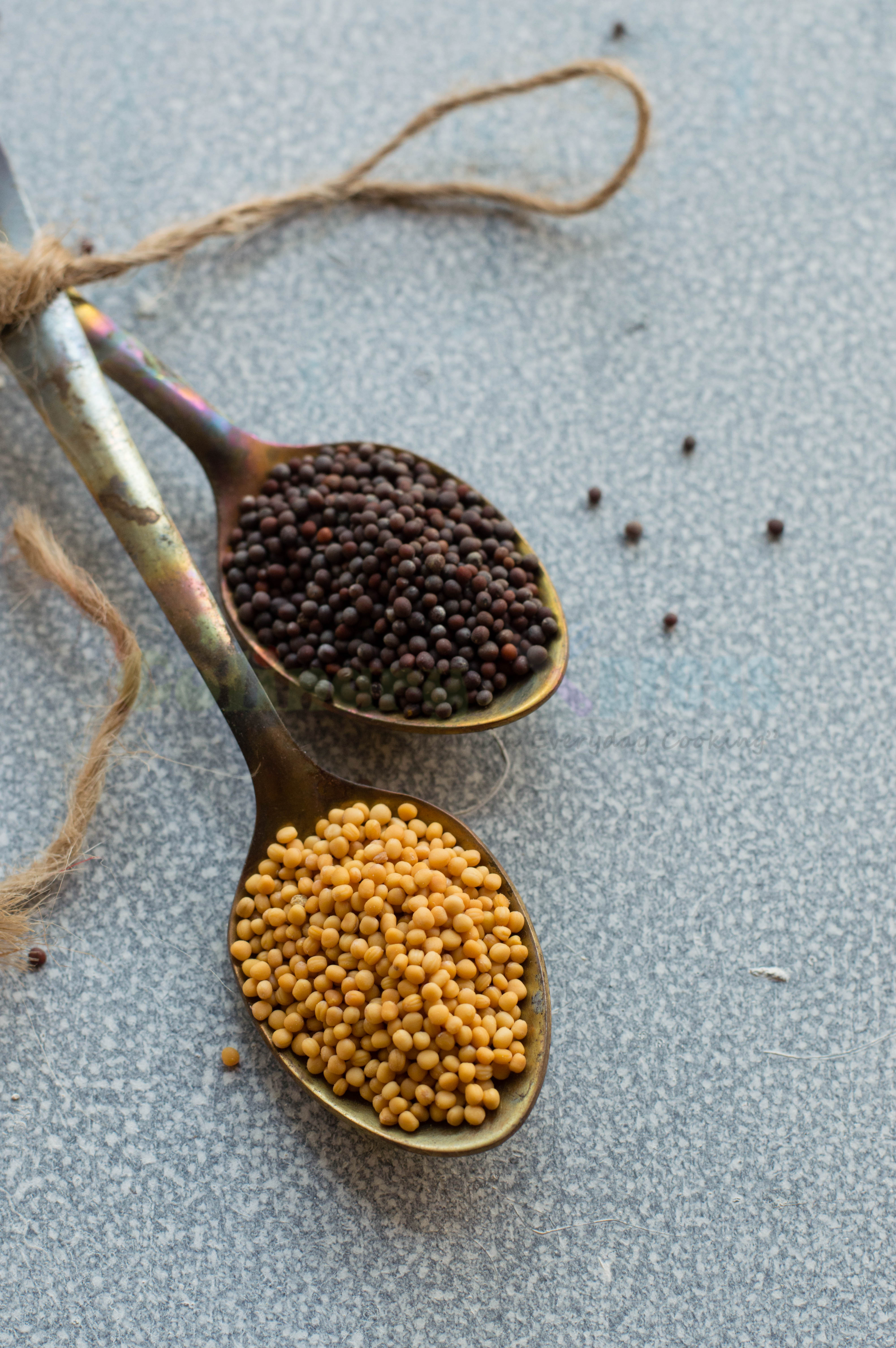 During this time, mustard is also harvested. It can be made in many ways and the simplest way is to dry ground both black and yellow mustard seeds and mix it with water, salt and turmeric. You can also make it more spicier by adding different masalas to it . Green mango and tamarind are added to the paste of  as a souring agent. It was dried in the sun for 2 to 3 days in a sanitized jar for better self life.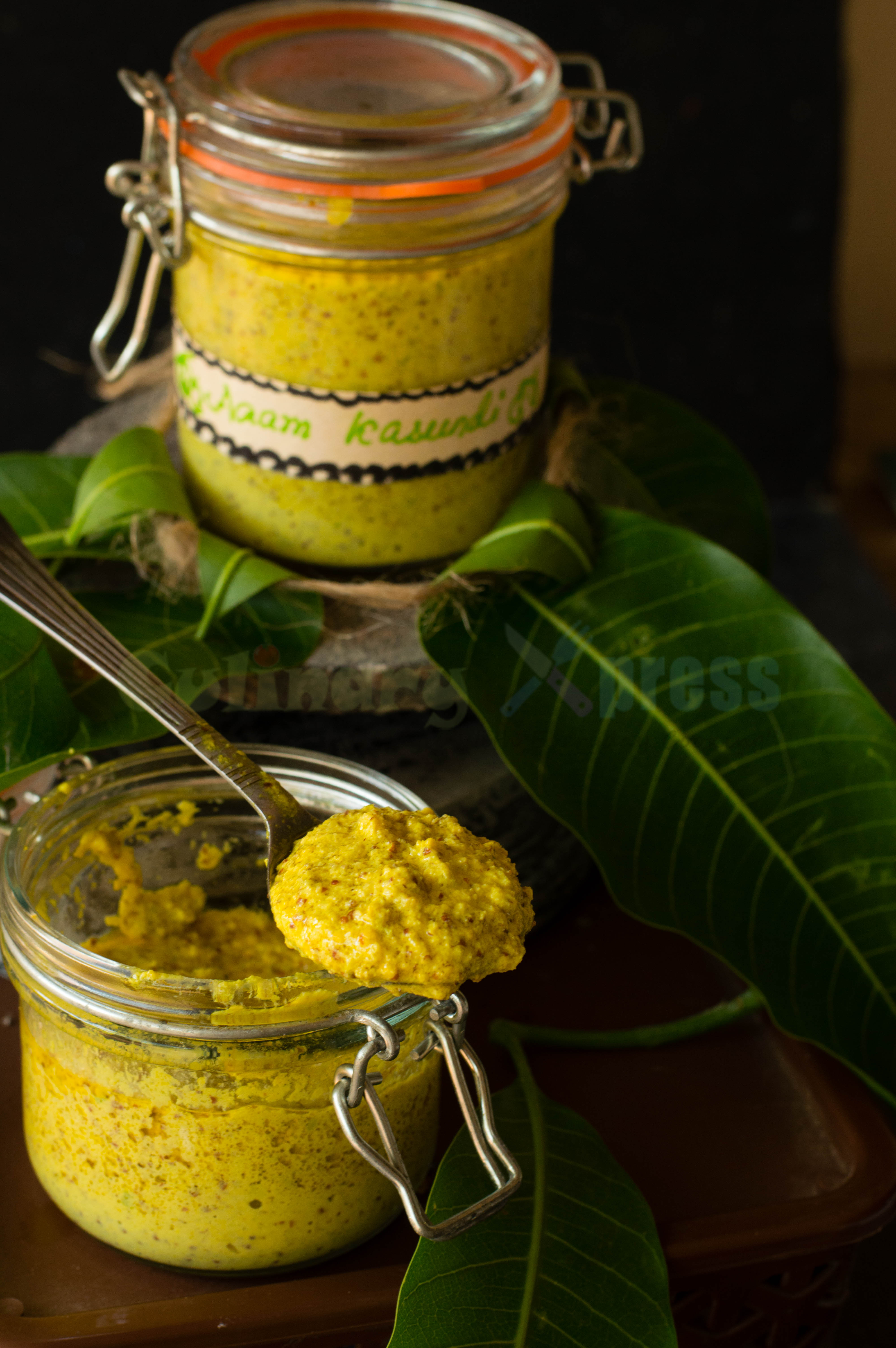 This delectable and tangy mango mustard sauce can be prepared very easily at home by anyone.  I have never made this before, whenever I need, I used to buy it from the store. When I saw this recipe here,I knew that I had to make this whenever I lay my hands on Green mangoes.It has a lovely depth of flavor due to the presence of garlic and green chillies as well as the green mango.The use of raw mangoes and simple spices makes it a perfect condiment  with anything.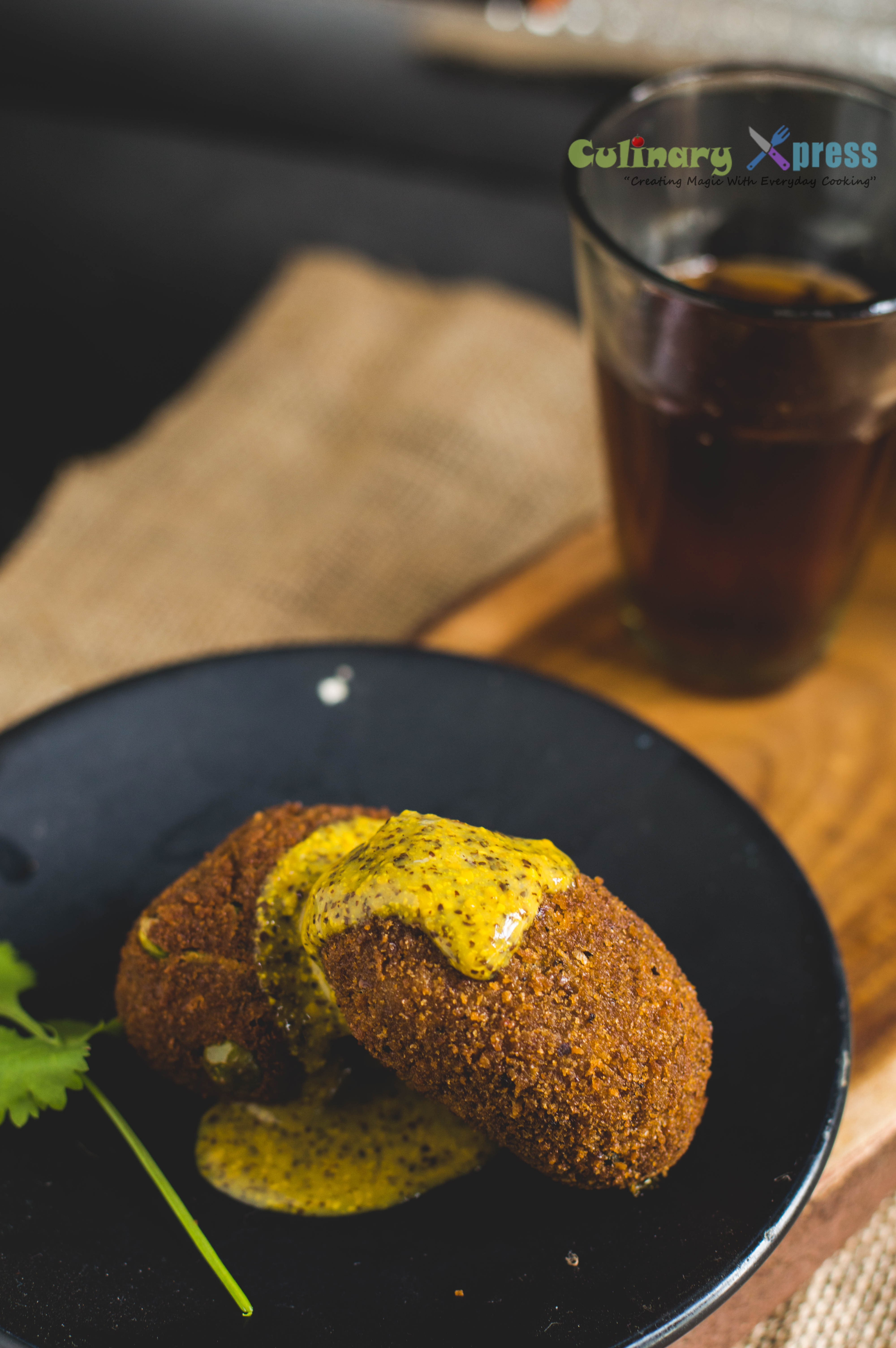 (Visited 1,079 times, 1 visits today)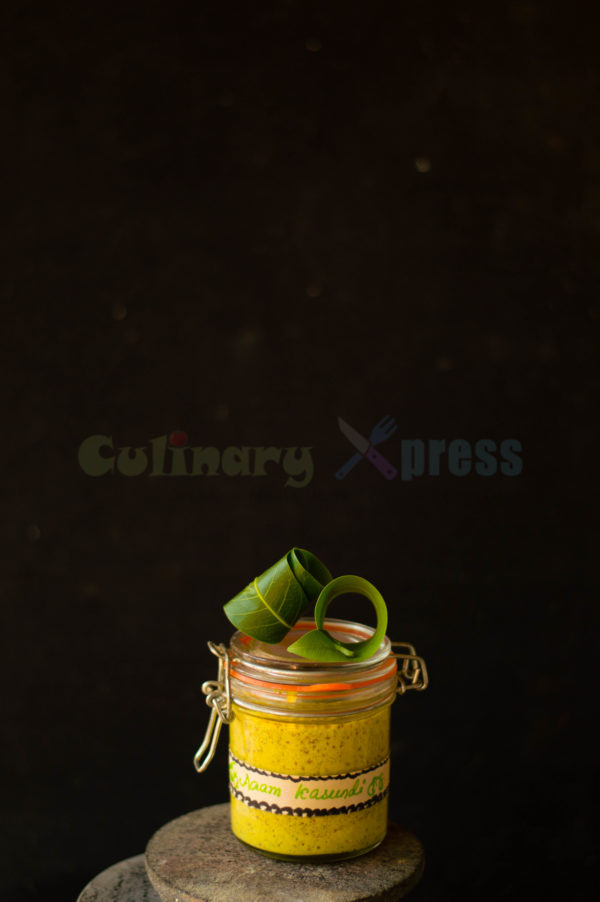 | | |
| --- | --- |
| | |
Soak both the mustards in water overnight or minimum 2 to 3 hours.Prep the green mango by peeling it and grating them in a grater.

Place the mustard, grated mango,water, chilies,garlic in the blender and blend to a smooth paste.Add vinegar to the blender jar. Make a smooth paste.

When the paste is almost done ,drizzle mustard oil (more is better) , a pinch of turmeric, salt to taste.Give a final pulse in the blender . Now your Aam Kasundi is ready. 

Pour out in a glass jar with lid. Top off with Mustard oil and Cover the jar with a muslin cloth and leave it in the sunlight for 2-3 days. Keep refrigerated. This will keep well up to six months in the refrigerator.