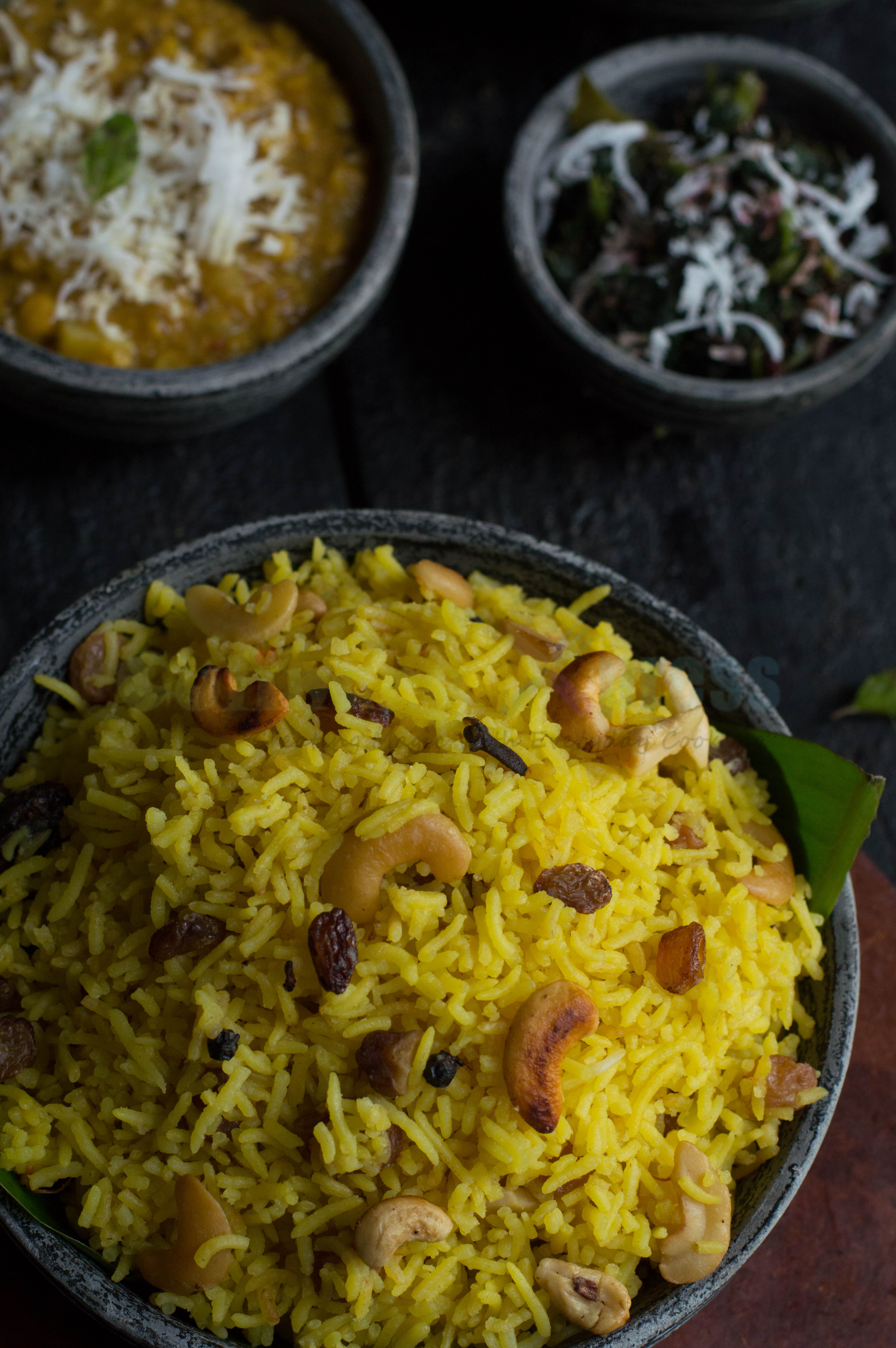 KANIKA is a aromatic rice recipe which is specially prepared during festivals in
Odisha
. Kanika have that perfect blend of spice and sweet . The addition of Desi ghee elevates its flavor multifold. This KANIKA dish is a part of Chhapann Bhog – 56 offerings (Maha Prasad) in the Puri Jagannath temple. These dishes are made without onions and garlic. The spices used in this dish make it very aromatic.The aroma and the taste of each grains of this traditional dish evokes a kind of emotions that can only be understood by an Odia .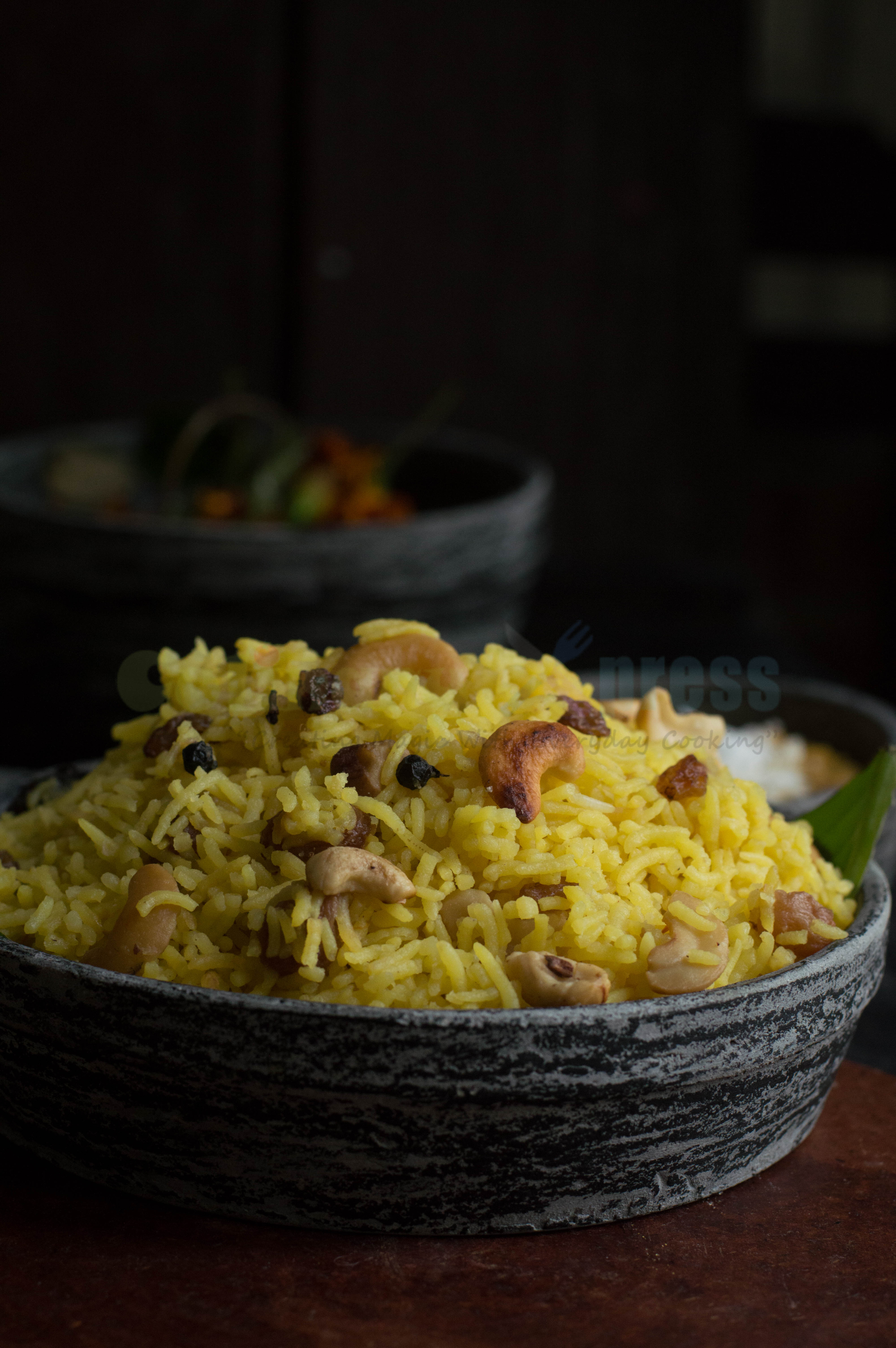 Odisha is a beautiful state and has so many varieties of choices for veg and non veg lovers. Panch Phutan is a very important flavoring used in all the curry and gravy preparation in Odia Cuisine. Mustard oil is very important in the cuisine but ghee occupies an important place in the cuisines mostly prepared during festivals.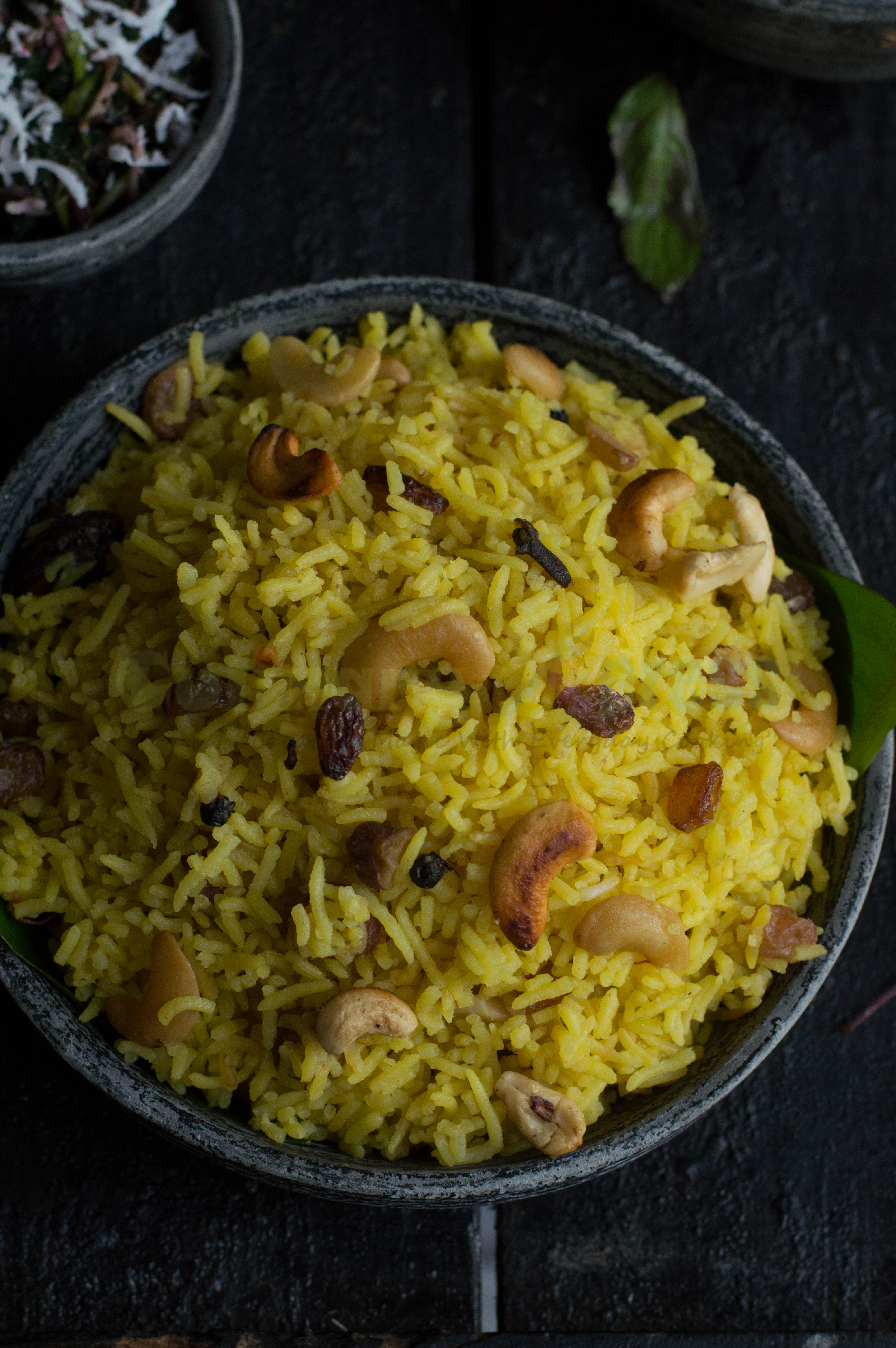 My mother prepares  this recipe during festivals especially on Gurubara osa.  This can be served  as a main dish at lunch or dinner.Serve along with Dalma and Sagaw Bhaja or any curry of your choice.
Note: The turmeric adds the yellow color to this dish  but along with the turmeric I have also used a pinch of saffron for its aroma and color.
(Visited 5,872 times, 1 visits today)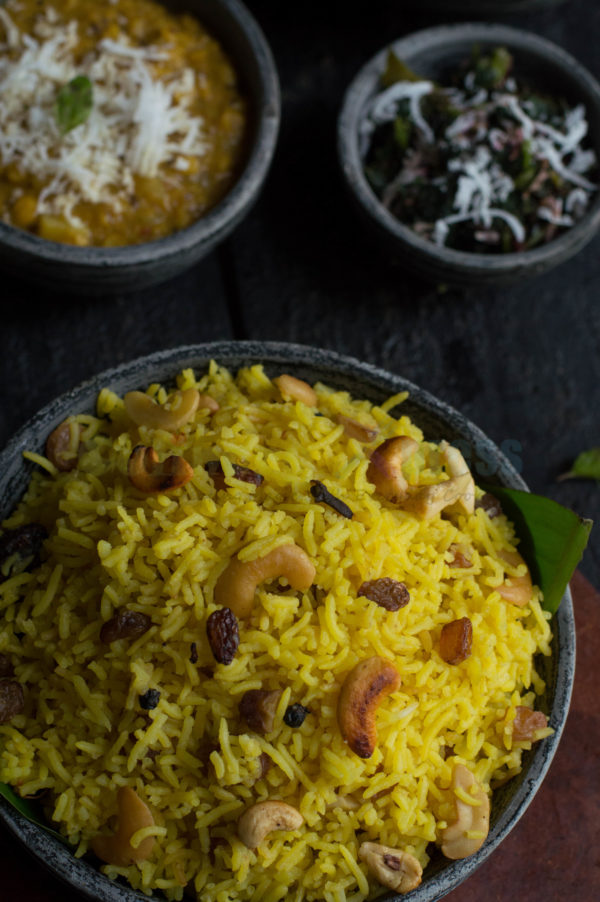 | | |
| --- | --- |
| | |
Wash and soak the Basmati rice for 30 minutes. Drain the water and spread it on a clean cloth and keep under a fan so that no water remains in the rice. Smear turmeric on the rice and keep aside.

Place a heavy bottomed pan on the stove. Add one spoon of desi ghee and when the ghee gets heated, add the cashew nuts and raisins into the pan.

Roast them till they turn golden brown color and then remove the nuts from the pan.

Now pour one more spoon of ghee into the pan then add pepper, cloves, cinnamon, bay leaf, green and black cardamom into the pan. Sauté for few minutes. Add the rice and fry on medium heat till the rice turns a little brown.

Add warm water and salt into the pan. Add the saffron infused milk ,mix well and cover with a lid.

Cook on a low flame till the rice is half cooked and then add the sugar and cook till the rice is fully done.Switch off the stove.Garnish with fried cashew nuts and raisins.