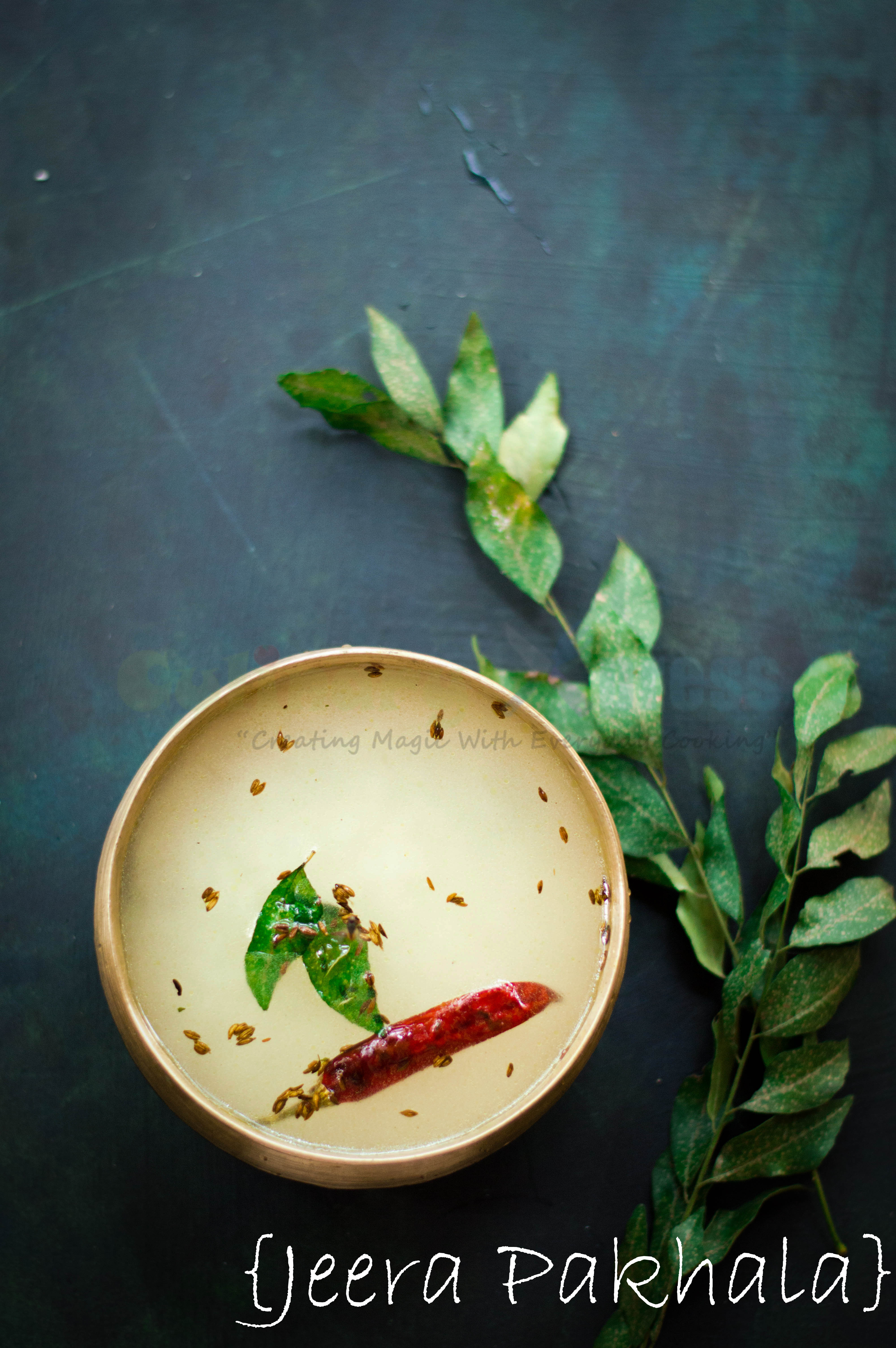 Jeera Pakhala or Cumin Water Rice is a simple yet delicious rice based dish with the flavors of cumin seeds and curry leaves. It is an absolute delight in the scorching summers, rejuvenating the mind and the body, and giving a sense of fulfillment. The curry leaves enhances and adds a unique taste to the rice. There's a popular saying that if you donot haunt for Pakhala during summer, then you are not an Odia. Jeera Pakhala is mainly prepared by cooling cooked rice in water and keeping it overnight. The cumin seeds are spluttered in a little oil with dry red chilies and the Pakhala is tempered with this. Sometimes the cumin seeds & dry red chilies are roasted and powdered , to be added to the pakhala for an exotic flavour.
Rice has been the staple diet for people in Odisha. A meal without rice is never considered fulfilling.There are different ways to serve this interesting rice dish called pakhala or water rice.The simple Pakhala is given a delightful twist when flavors  are added  like cumin seeds, curd, fermented water or torani,  fresh water, lemon leaves etc.
Jeera (Cummin)  Pakhala :Cumin seeds are lightly roasted and added to the watered rice along with fried curry leaves.
Dahi Pakhala: Fresh curd or slightly sour curd is added to the Pakhala along with chopped raw onions , green chilies , mango flavoured ginger and chopped coriander leaves.
Baasi Pakhala: cooked rice with torani which is fermented overnight for the delicious sour taste.
Saja Pakhala: Fresh steamed rice in water.
Lembu patra Pakhala: Crushed lemon leaves, curd with cooked water rice.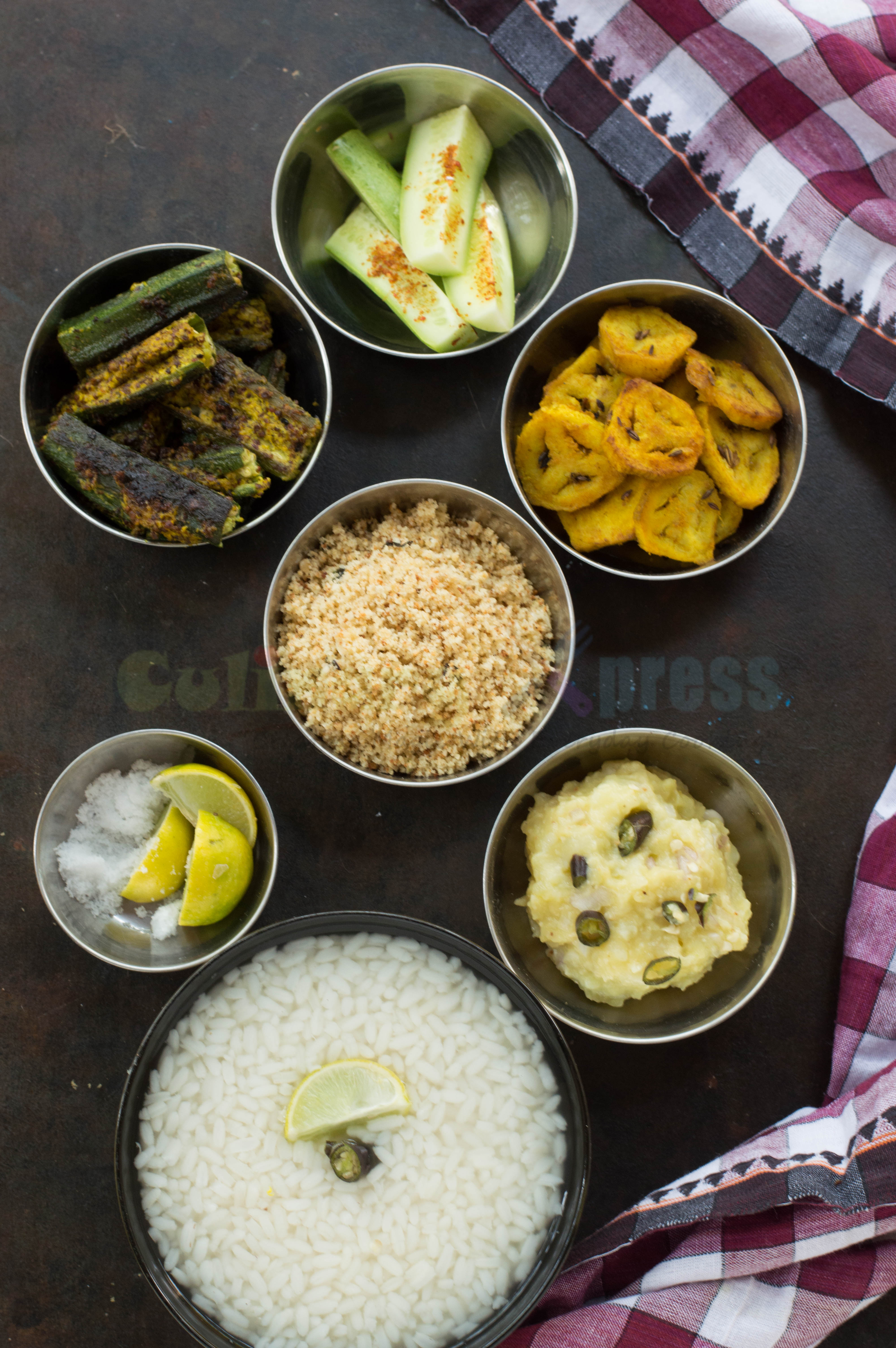 In Odia marriages Pakhala plays an important role as the bridegroom is served Dahi Pakhala and fish fry before the bidai, as it is supposed to be auspicious.The torani or the water of the cooked rice is a wonderful coolant and also hydrates our body. In the Jaganath temple at Puri, tanka torani which is the mixture of curd, water rice (Mahaprasad), lemon leaves, green chili, ginger and salt is in great demand by devotees throughout the year.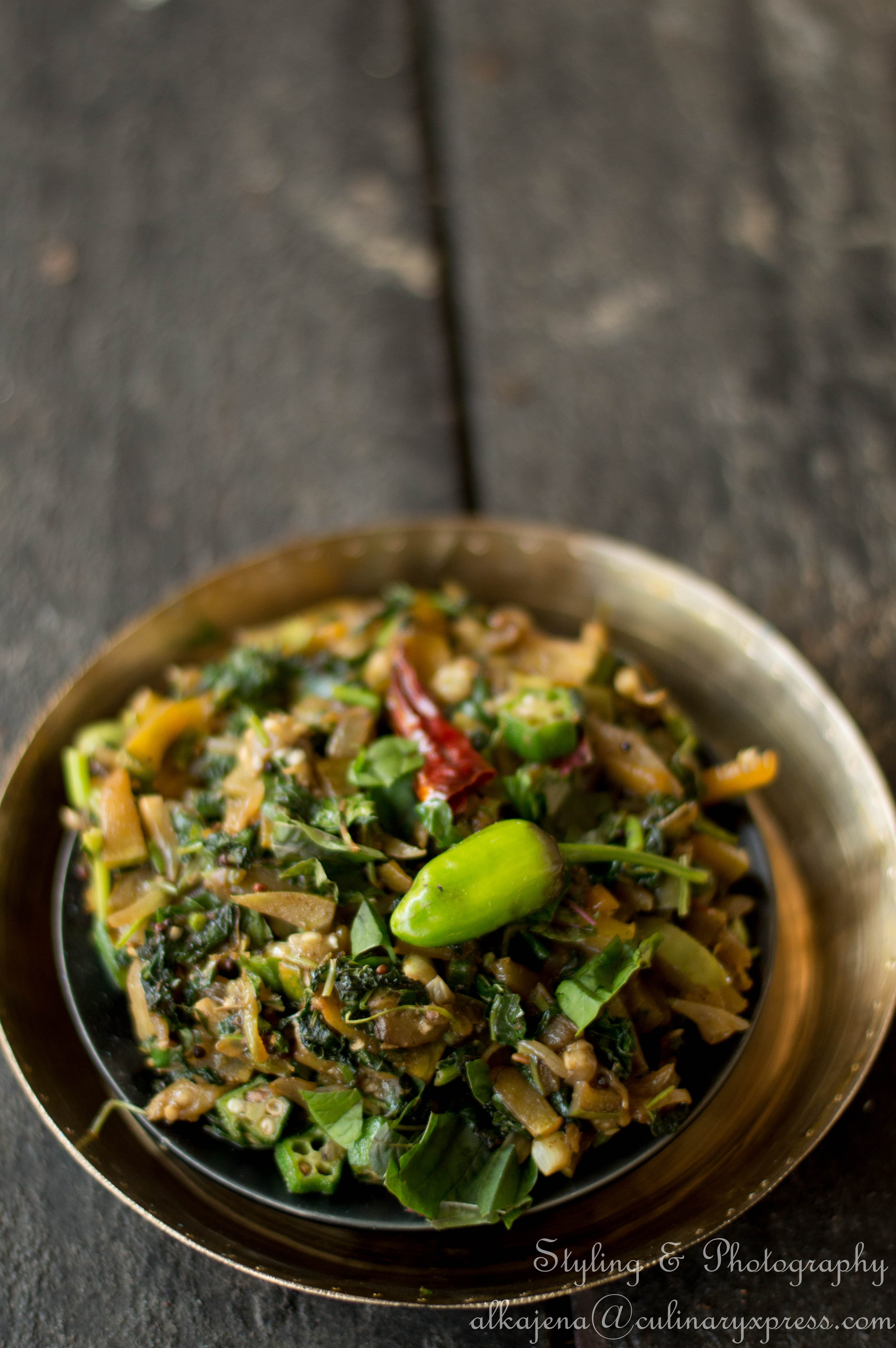 To prepare this popular Odia dish, Jeera Pakhala, we have to cook the rice as normally we do at home. Once cooled, add sufficient water to it.You can keep it overnight for fermentation and consume it the next day. Add a little oil in the frying pan and when the oil is hot, add cumin seeds and dry red chillies and allow it to release its aromas. Now add the curry leaves to it and switch off the gas. Add this to the rice along with salt. Your Jeera Pakhala is ready to be served. Pakhala is  popularly served with various veg and non veg platter.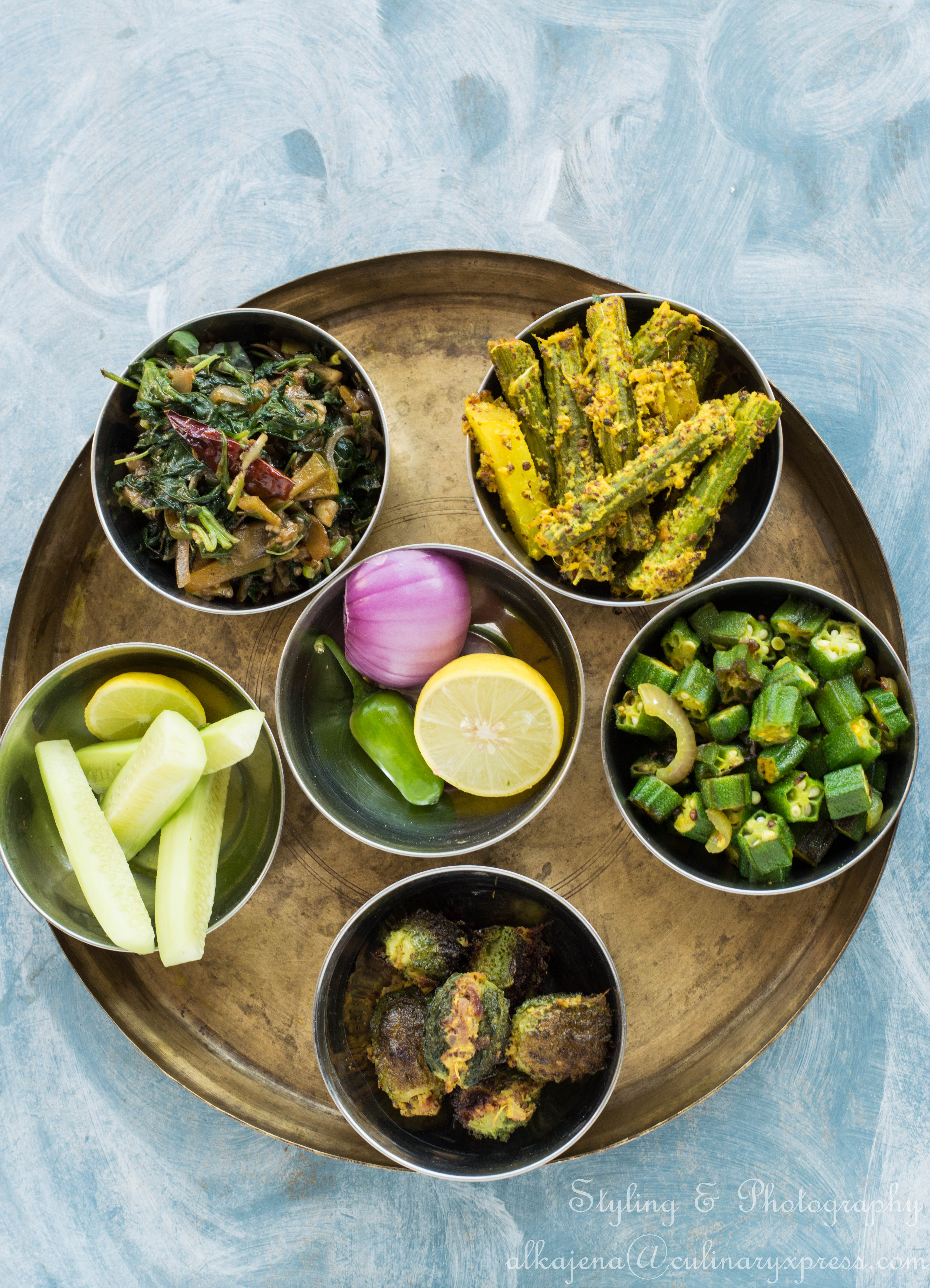 As Pakhala is the favourite dish of every Odia and holds a special place in every Odia's heart,so it is every Odia's responsibility to promote this special and unqiue dish on the occasion of Pakhala Divas which is celebrated every year on 20th March.
(Visited 2,164 times, 3 visits today)
| | |
| --- | --- |
| | |
If you want your Pakhala to be eaten fresh, then add 1 bowl of cooked rice with 2 bowls of water and allow it to cool, or else add 1 bowl of cooked rice with 2 bowls of water and allow it to cool. Keep for 6-8 hours.

Put a pan on medium flame. Once hot add 1 tsp oil. Add cumin seeds, curry leaves and dry chili and wait till it crackles.

Now simmer the flame add ½ cup water. Allow it to cool. Add this along with salt to the bowl containing rice and water. Mix well.

I have served this Pakhala with both veg and non veg platter for this Pakhala Divas.