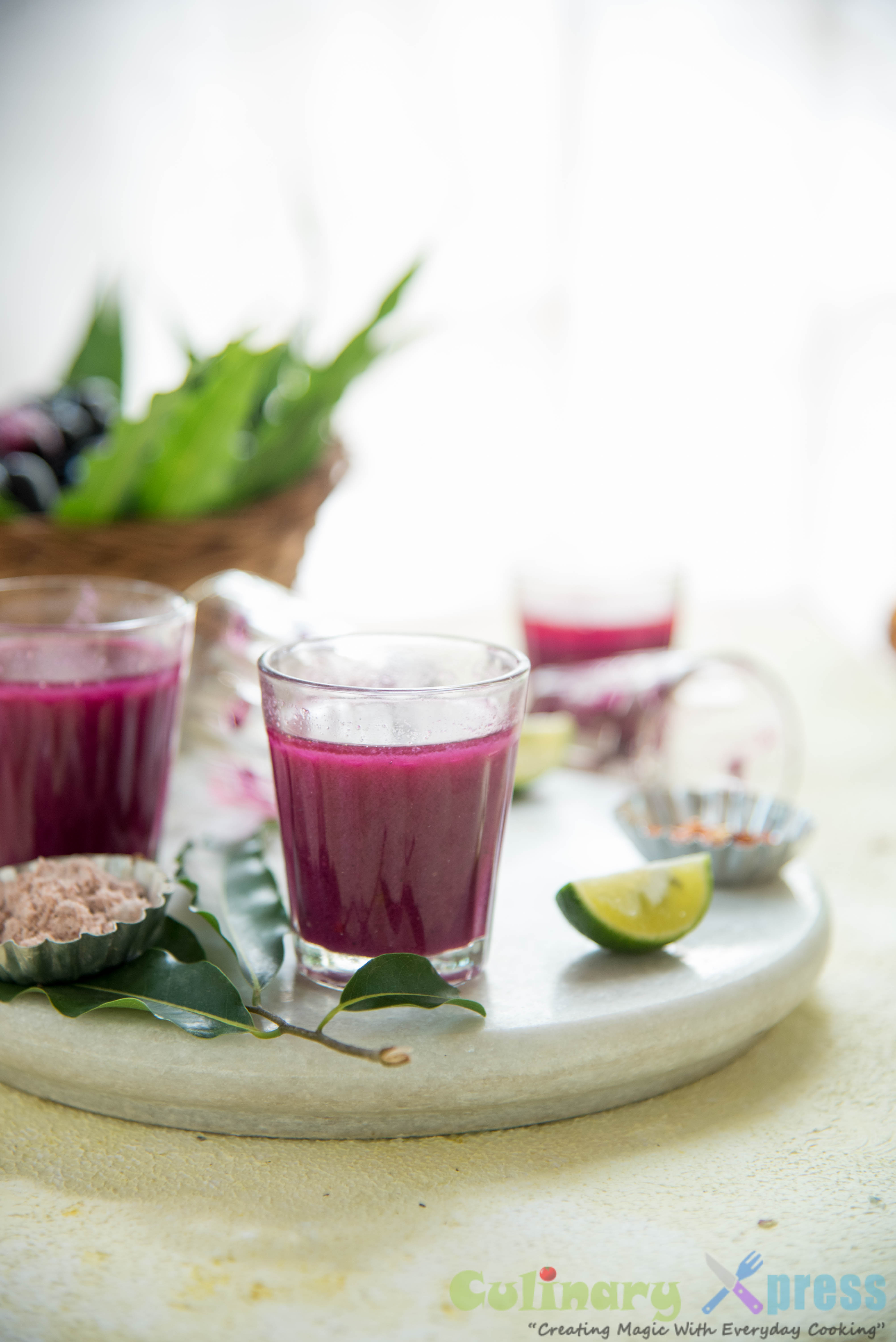 Jamun Kalakhatta – All of us have childhood memories of this Spicy Java Plum Summer Drink. I have vivid memories of this summer fruit  , from climbing up the tree to collect  or relishing it with a dash of black salt and the purple stain it leaves on my tongue. Besides Jamun or Black Plum has adequate amount of iron and vitamin C which helps in increasing the haemoglobin count in the body. Being a seasonal fruit, I try to include this in my diet till it is available in the market. During the season, it is very common to see vendors selling this fruit, which is actually in abundance and not as expensive as other fruits.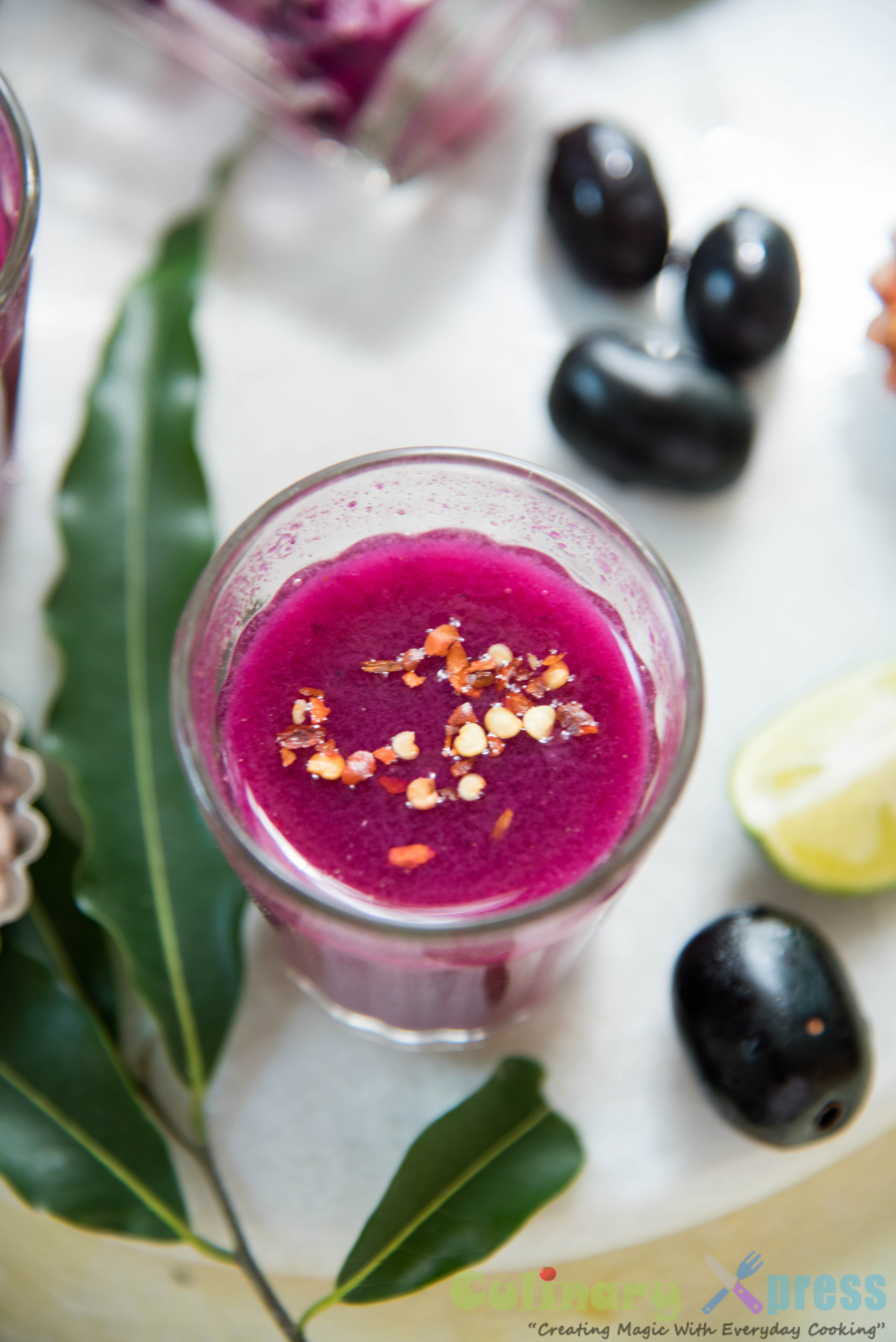 Jamun/Indian Java Plums is an incredible coolant for the body, when paired with Kala namak or black salt makes it a sweet, sour and spicy drink during summer . Below are some of the health benefits of Jamun/Indian Java Plums. (Source).
Jamun helps to convert starch into energy and keep your blood sugar levels in check. .
The Jamun fruit is good for digestive system because of its coolant features.
The presence of iron in the Jamun is good to increase the haemoglobin count.
Jamun  helps to prevent acne, blemishes, wrinkles and pimples.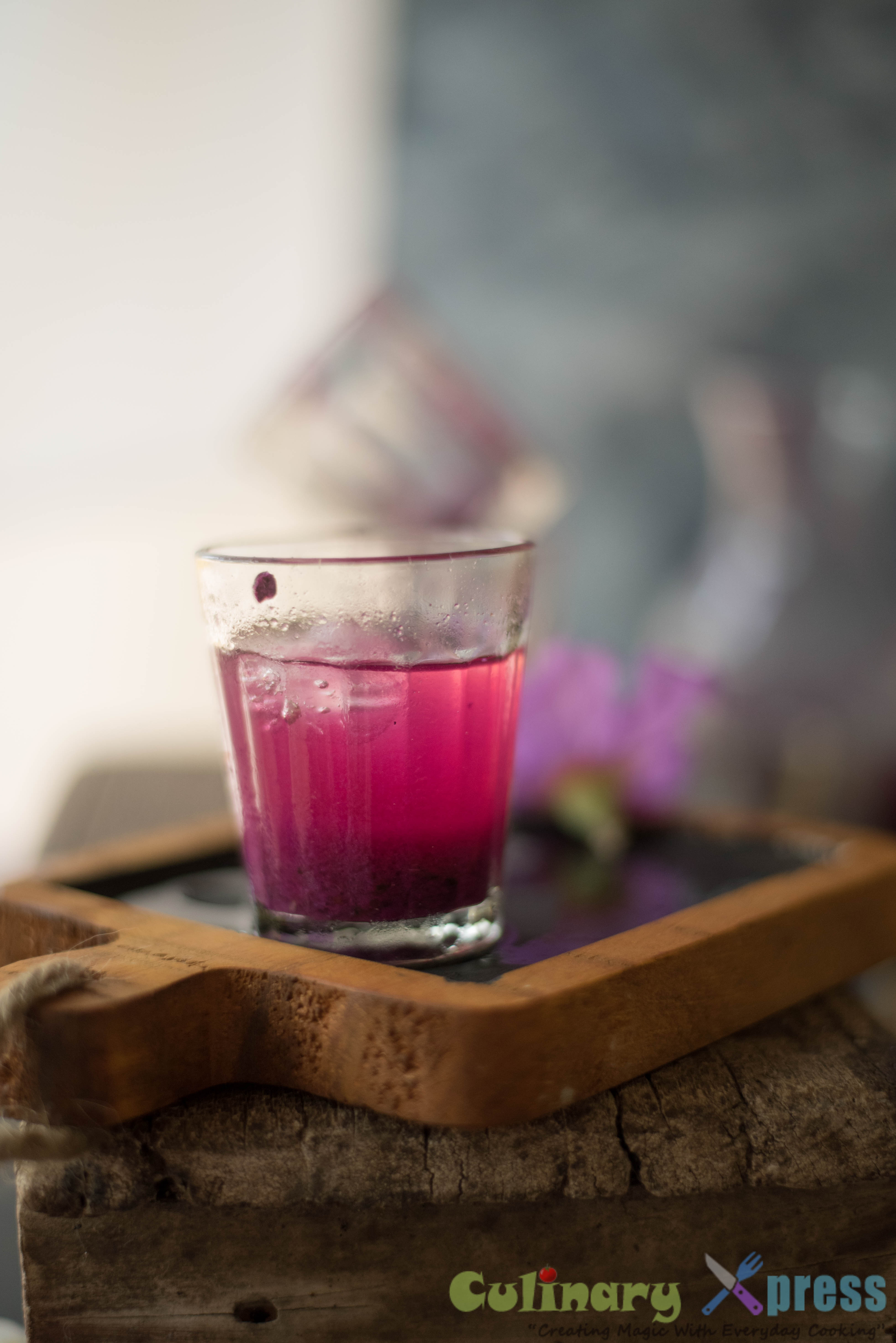 Preparation Time: 20 Minutes
Servings: 4
Ingredients:
2 Cups Jamun / Java Plum
½ Cup Sugar
1 no  lemon
1 tsp Black Salt /Kala Namak
1tsp Roasted Cumin Powder
1/2 tsp red chili flakes
Sparkling Soda
Ice-Cubes
Method : 
Wash and remove the seeds from all the jamuns. Using a blender blend the seedless and chopped jamun , sugar to a puree .
Strain the mixture first, through a regular sieve and then a fine sieve.
Add lemon juice, black salt , roasted cumin powder, red chili flakes and stir well.
Adjust seasoning . Pour sparkling soda and serve chilled over ice-cubes.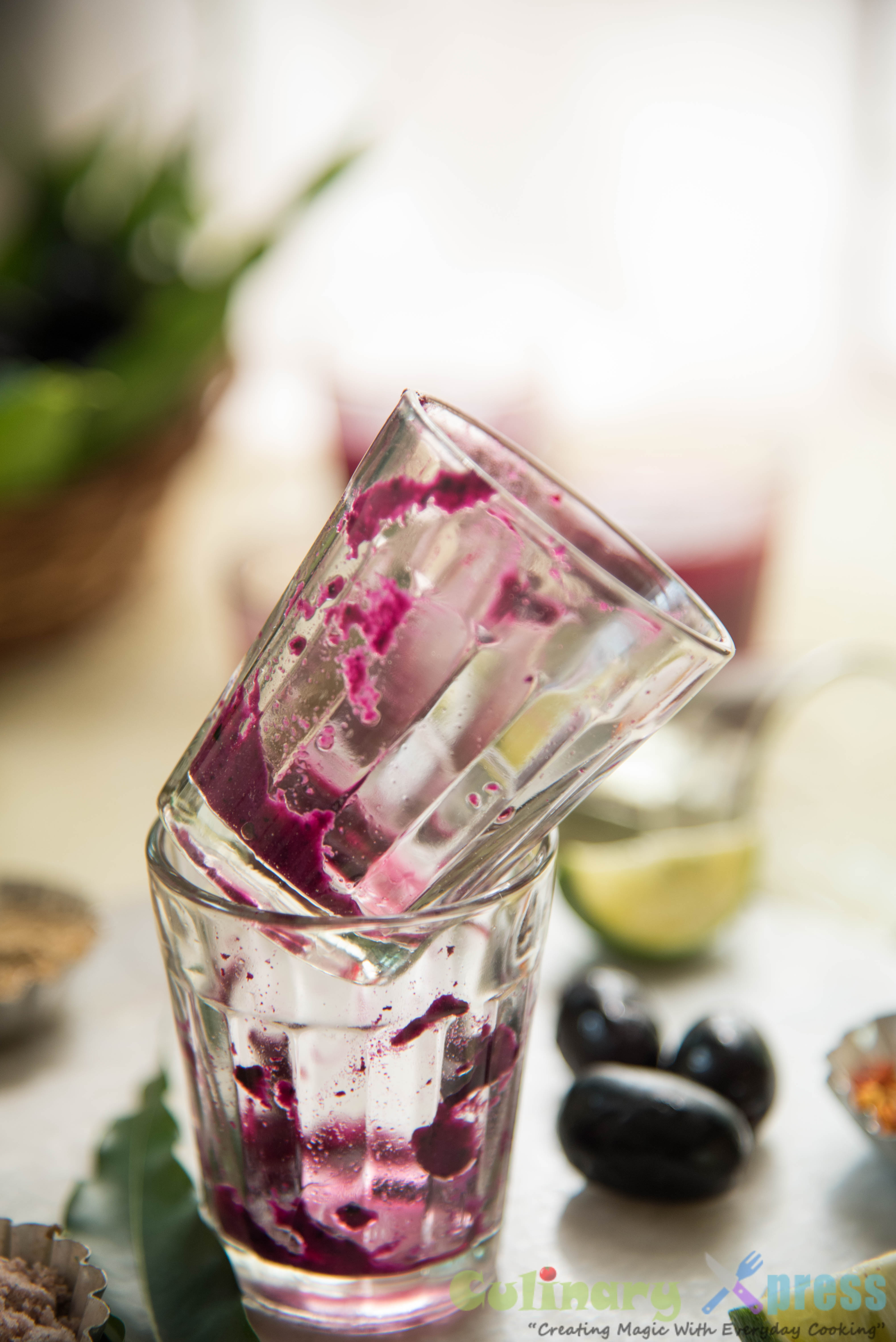 (Visited 108 times, 1 visits today)